Solana Labs is developing a Web 3 Smartphone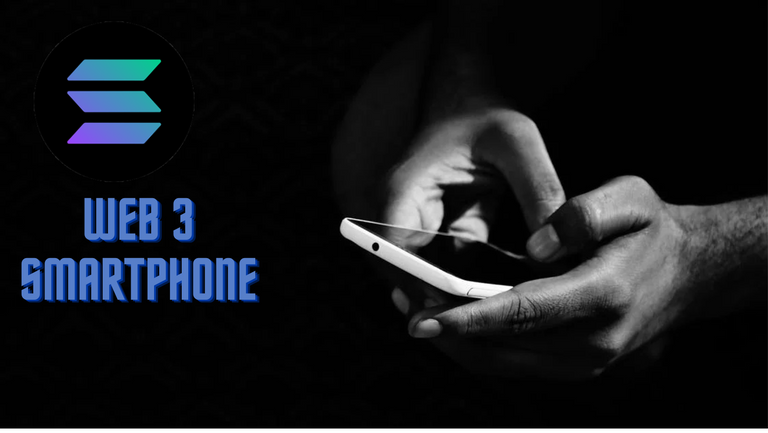 Solana Labs, the company behind Solana Blockchain has indicated their intentions to develop a web 3 focused smartphone. The Android device that will come fitted with SMS(Solana Mobile Stack ) will facilitate the smooth development and access of web 3 facilities on Solana Blockchain
The Android mobile device features high-end specs and is expected to cost around $1000. The device is expected to feature the popular and powerful Snapdragon 8th gen processor, 512 ROM and 12GB RAM. Details about the camera, battery capacity and connectivity haven't been published but at that price, it should have industry-standard specs as well.
The device that is scheduled to be released sometime next year has courted a lot of attention from the wider crypto community.
Solana Mobile, a subsidiary of Solana Labs, debuted today Solana Mobile Stack, an open-source software toolkit for Android enabling native Android web3 apps on Solana with the Seed Vault secure custody protocol that facilitates instant signing of transactions while keeping private keys partitioned from wallets, apps and the Android operating system. Source
The game plan is pretty straightforward: bring web 3 to smartphones.
At the time of writing, mobile devices often have limitations in their access to various web3 features of blockchains. This move by Solana labs aims to bring down the barriers to mobile phone access to web 3 services, as well as enable smooth development and deployment of web 3 android applications.
This is not a gimmick
In the past, the Tron foundation "partnered with Samsung" to ensure that certain devices come with inbuilt TRX wallets or something like that. This development by Solana is nothing like that.
Yes, it will be an Android device, running on the standard Android OS but the Saga smartphone currently being designed by Solana will feature open-source tools that facilitate access to web 3 services on Solana.
The Saga mobile device will also come fitted with a variety of tools that web 3 creators on Solana can use to create web apps.
Impression
I think it is a pretty impressive and ambitious move by the centralised Solana. However, this isn't a conversation about decentralisation, so moving on.
Obviously, creating a device that will enable easy access to web 3 applications and even facilitate their development is awesome. Depending on how it goes, Solana might have struck gold.
At $1000, I expect the saga smartphone to be a monster of a machine. There's really no room for complacency, they have to hit the ground running.
The specs of the device are pretty decent but considering that other flagship phones from companies like Samsung, OnePlus and Google could also be releasing monster machines in the same year as well, Solana have to ensure that everything about this smartphone is at least at the market standard for that price.
The blockchain side of the device also has to be perfect. There's no room for errors at that price.
Considering that it's running on Android, it is also possible that, at the end of the day, the OS will get modded by Android devs and other phone brands will access it. So this means that the software side has to also be near perfect from the get-go.
The market has taken kindly to the news and Solana has experienced a minor pump in the process.
Some Twitter users expressed concerns about how Solana Blockchain experiences downtimes quite too often. Citing how fascinating it is that a blockchain that can't even "stay on" is developing a smartphone.
Alas, concerns like that are definitely going to come to the fore. Solana has backed itself to the corner with this move and now, they must deliver the goods.
Overall, I'm excited by this development and will be observing keenly. I won't recommend buying this device now because I think it will be full of bugs on the first attempt and I don't want to spend $1000 to be a guinea pig.
However, if Solana is serious about the Saga smartphone, this first device will be the first of a series of Web 3 friendly smartphones that could eventually transcend into cross-chain compatibility and enable the development of Android apps for other chains. If done right, it could literally herald a new movement of crypto smartphones.

Posted Using LeoFinance Beta
---
---