SPS reacting to Validator license presale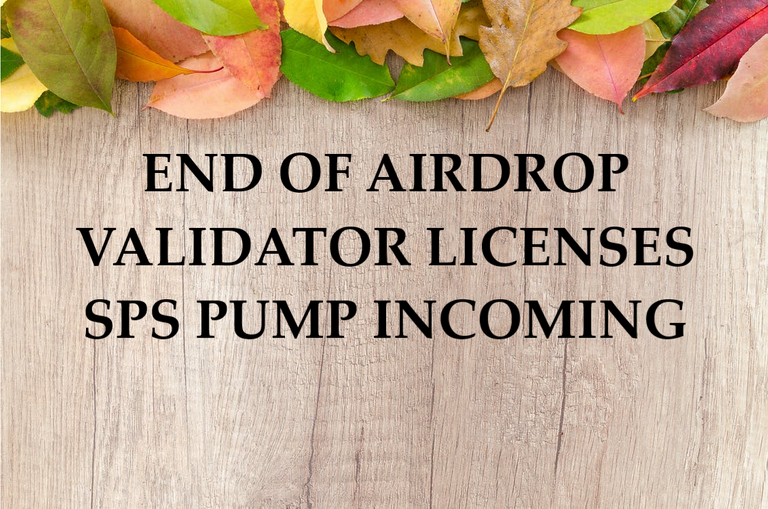 As we get closer to the start of the presale of validator licenses on Splinterlands, we see the price of SPS tokens reacting positively to the move. For what it's worth, I kind of expected this reaction.
In this round of sales, there will be 2000 individual units of validator licenses that will be sold for a total of $2m worth of SPS and 1000 vouchers combined. Assuming demand reaches fever pitch, we could be seeing some serious activity in the price of assets.
The price of vouchers has been somewhat consistent since the presale date was set for the 25th of May. I reckon we'll see vouchers stay at this rate for a while.
I expect the demand for SPS to rise a bit but I don' think it will be an aggressive move. I reckon we'll get to the 10-15 cents range at best.
Right now, there's more than enough SPS tokens in circulation to buy up all the validator nodes. However, assuming the current supply is used to buy nodes, 80% of the SPS used will be burnt, so it should still have a positive impact on the price of SPS.
In any case, there's still the little matter of the daily SPS airdrop that continues pumping a lot of SPS tokens into the ecosystem. At the time of writing, there are still 66 days of airdrop left to go, and that increase in supply could bring some selling pressure that reduces the market value of SPS tokens.
The times
I try not to be too expectant in this period. It's best to just dampen your expectations to protect yourself from disappointment.
The entire crypto industry is still in disarray because investor confidence is extremely low. So, I reckon that we'll be in the dark ages for a while.
For what it's worth, hive has been pretty sturdy throughout this period. In the past week, it has had a predictable pattern, hovering between 45 cents to 55 cents, and I bet scalpers are having a lot of fun.
I reckon that the best-case short term scenario is that SPS pumps to the 10-15 cents range, hovers there for a while and then drops back to the level we currently are in.
Considering the price of each validator license, I suspect that the first round of presale won't end in a flash. Then again, considering that in later rounds of the sale, the price of each validator node increases, there could be a rush for this one.
One thing I know for sure is that there are a lot of high roller investors in the Splinterlands ecosystem, and a $2-3m round of sale could be evaporated in a matter of days. However, I seriously doubt that the sales will go that fast but I'd be happy if I'm proven wrong.
Just days to go
Anyway, the SPS airdrop is slowly coming to an end and with that comes a mild reduction in the selling pressure of the token.
The plan is to mint 3 Billion SPS tokens in five years, so there will still be more tokens being pumped into circulation. However, a decent chunk of that will be pumped in for validators who, for the most part, are trying to ensure the success of the token, so they won't dump hard.
Ranked battles will also reward SPS tokens in the future and I'll have a clearer image of it in the future. For now, we just wait and see.
I'm looking forward to the progression of the SPS token. I believe it is going to be huge and thanks to the token, we'll have a project on hive that maintains a $1Billion market cap for the foreseeable future. Only time will tell.

Posted Using LeoFinance Beta
---
---