This is what I think about Leo Threads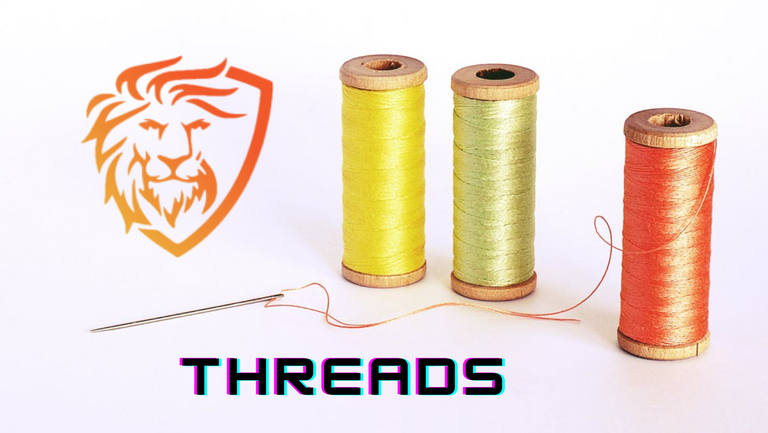 Today marks a very exciting development for Leofinance and for the Hive community as a whole. We are, for as much as we can tell, getting a short content creation platform that will not clutter our long-form content feeds.
DBuzz has existed for a while on Hive but for the most part, posts on the platform tend to look out of place when viewed with other front-ends. It is a similar problem that Liketu also experiences and Leo Threads has taken steps to fix it.
We have gotten numerous teasers about what threads will look like and for the most part, @taskmaster4450 has gleefully shilled it. I have been also excited by this development, as I will now be able to share numerous shitposts about my life on Hive.
I have generally not enjoyed sharing bits about my life on Twitter because I hate the idea of contributing to the growth of a platform that doesn't add value to mine. So with the introduction of threads, I will now be able to comfortably share more on Hive and feel no remorse.
What we know for sure is that despite being a product of Leofinance, threads will not be restricted to crypto and finance tweets. It will be a general platform where everyone can share short content about pretty much any topic. I'm personally looking forward to seeing @trumpman and other NSFW dick pics that @acesontop will share.
Okay Seriously
The way I see it, threads have the potential to be massive for Hive community as a whole. It is still in the developmental stage for now, so it is all web-based but over time, the potential of evolving into an application and a unique front-end is on the roadmap.
Threads have the potential to exponentially raise the activity level on Hive. If done right, we could be looking around or upwards at the kind of numbers that Splinterlands currently brings to the table.
I'm not really thinking about the financial/tokenisation part because while I do enjoy earning from my content, I prefer earning with medium/long reads. However, to keep it simple, there will also be financial benefits to sharing threads; benefits that you will never get from using Twitter.
From where I'm standing, you really don't have anything to lose from using Leo Threads, when they eventually come into the system today.
The palpable excitement mixed with a community that absolutely loves supporting each other, and a project that has a healthy track record points to what could be an exciting future for short content creation on Hive.

Posted Using LeoFinance Beta
---
---