Undervalued gems that could improve your portfolio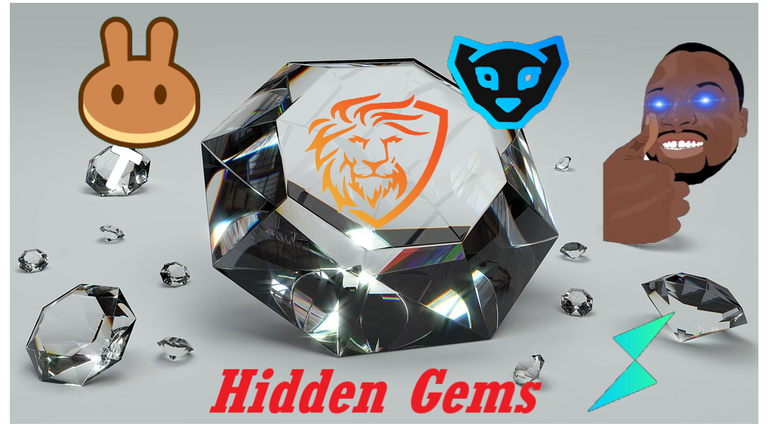 The market is stuck between a rock and a hard place, but in the midst of the flow, it is evident to see that some projects are far beneath where they should be in terms of valuation. When you see a token that is too cheap and you feel like the token is too cheap, then it often means that it's too cheap because your gut is all you've got in this crazy market.
In this article, I'll be discussing some cryptocurrencies that I believe have reasonably low valuations. These are all assets that have real potential and have shown that their current level is only a blip along the way.
Also, it is also worth noting that each of the cryptocurrencies mentioned in this list supports a staking mechanism. So, buying them and participating in inflation could be rewarding in the long term.
AVA of Travala
If you've been around the community, then you certainly must have noticed all the recent talk about AVA. It is a cryptocurrency enabled booking agency that enables users to access a variety of products that includes hotels, homes, flights, and activities in various locations around the world.
Travala is also supported by Binance and even has a tab in the mobile application of Binance exchange. The main aim of the project is to bring mainstream appeal towards cryptocurrencies, and it is achieving this by onboarding hundreds of assets that can be used to pay for the offered services in the Travala application.
At the time of writing, AVA currently trades around $2 per token and that's the lowest I've seen it at in a long time. AVA is currently traded on Binance, Huobi, Coinbase, FTX, Binance.US, and many other exchanges.
Staking AVA in the Smart program requires you to buy at least 250 AVA to stake. So if you want to put some money into it, you need a $520 budget(including possible network fees and stuff like that).
The staking rewards pay you dividends in AVA and travel credit. You can sell the minted AVA on all the exchanges it is listed on, and you can pile up travel credit that can then be used to pay for hotels and stuff.
Rune(Thorchain)
Rune is the base asset of Thorchain, you know, like how Eth is for Ethereum and BNB is for Binance Smart Chain. It is home to some innovative decentralised finance applications that you might have heard many people around the community rave about.
Only two months ago, Rune was trading at $21 but today the price has dropped to $4.88. I think Rune is a good buy right now and if you can, it will be wise to add it to your portfolio.
Other than the fact that you can stake Rune in various liquidity pools spread across Thorchain, Ethereum and BSC, I think simply holding it until the end of the year will yield some profit. It is a solid project with active devs and a solid community behind it.
Cub(Cubfinance)
Well, I don't think this project is new to anyone around here but if it is, then here's one more article talking about it. Cubfinance is a decentralised finance application built by the @leofinance team that provides users with multiple earning opportunities through carefully curated liquidity pools that offer decent APRs.
I think the special thing about this project is that the team behind the project is trusted by many and there's just this general belief that you're not about to get scammed.
If you'd like to interact with the team and community, you can check out the discord, Telegram or interact on Twitter.
Each token currently trades at roughly $0.763 but it has the potential to be much higher. Cub was previously trading as high as $10 in the early days and it is not farfetched to think it can get there again, based on the amount of incoming development and marketing You can stake the cub you buy as a single asset or pool it against BUSD and BNB.
In summary
I believe adding all or either of these assets to your portfolio will improve your portfolio in the long run. They are all assets that have seen their value take a beating but, they're all backed by solid teams and communities that have the potential to rise out of the ashes.
Other than these three, other notable names include Leo of Leofinance, the same team behind Cubinance, and Cake of Pancake swap on Binance Smart chain. These are also projects that are backed by a solid team and community that enable staking.
Please check out my Freelance gigs:
Contact me

Posted Using LeoFinance Beta
---
---