[ESP/ENG] Iniciativa: Aceptando a mi Padre ♥💕/ Initiative: Accepting my Father ♥💕.

    Hola mis queridos amigos de HIVE, espero que se encuentren muy bien, deseando que estén pasando un buen y lindo fin de semana; nuestra amiga @tibaire nos trae esta bella iniciativa Aceptando a mi Padre, para los que hacemos vida en la comunidad de Holos&Lotus, tema que hace que haya mí una mezcla grande de sentimientos, ya que en mí caso me hubiese gustado tener tiempo con mi Padre, para poder decir por medio de sus cualidades y defectos porque lo amo y porque lo aceptaría tal y como es, a pesar que está en el cielo, conozco suficiente de él y con eso me basta para confirmar cuanto amo, por eso aun así quisiera compartir con ustedes quien es mi Padre y lo que significa haberlo y no haberlo tenido.
    Antes de continuar quiero extender la invitación a las amigas @razielmorales y a @catalellazp, a que participen de esta excelente iniciativa.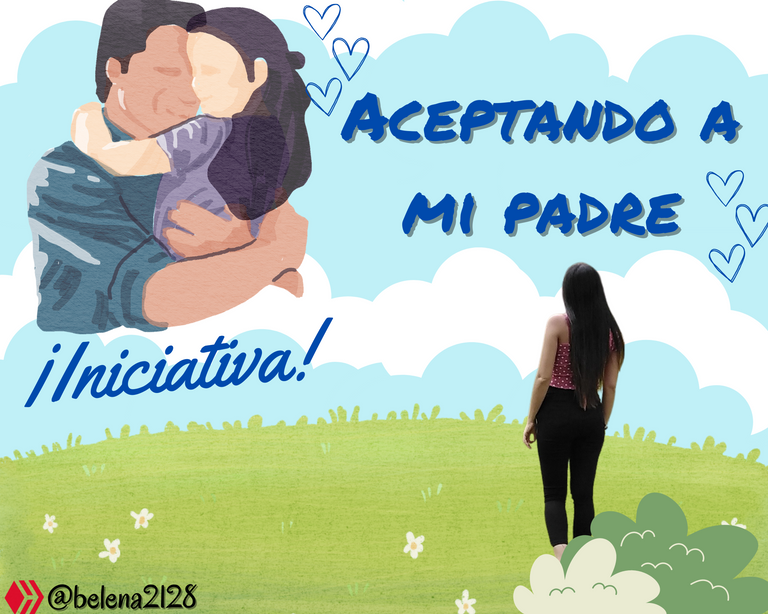 Fotografía de mi Propiedad, Editada en Canva
---
    No tengo recuerdos propios de Alfredo Guzmán "Mi Padre", ya que murió en un accidente automovilístico, cuando apenas yo tenía aproximadamente 2 años, pero lo aprendí a conocer por medio de mi Madre, que hasta la fecha aún hable de él con el mismo amor como cuando toda su historia comenzó, también gracias a una Tía hermana de mi Padre, que se encargó de contarme cada etapa de su vida.

---
Lo que significa para mí, que Alfredo Guzmán sea mi Padre.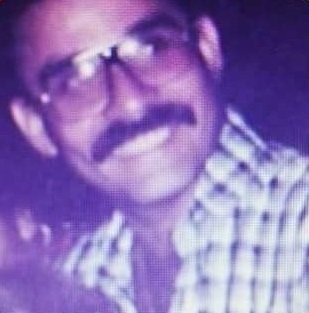 Escuchar tanto de él, me hace admirar lo que fue en vida, tuve el placer de conocer gran parte de la vida de mi Padre gracias a mi Tía, su infancia, juventud y parte de su adultez; siempre fue una persona muy llena de energía, de niño fue muy inteligente, escurridizo y muy travieso, a medida que fue creciendo cayó sobre él la responsabilidad de no defraudar a su Padre, así que estudio se prepara bien profesionalmente y se dedicó a los negocios de la familia, se casó muy joven pero no paso mucho tiempo que se divorció, luego de liberarse de tanta responsabilidad con su Padre y de ese matrimonio, empezó a salir y a conocer más, así fue que conoció al esposo de una Tía, hermana de mi Madre, fue cuando se conocieron mis Padres; él al ver a quien se convertiría en su gran amor, quedo enamorado casi de inmediato, y tenía un talento saldría a relucir, como método de conquista, "cantaba y tocaba la guitarra muy bien;" mi Tía me decía que luego de conocer a mi Madre, era más el tiempo que hablaba de ella que de otra cosa.
---
    Ahora bien, mi Madre me dice que él era un hombre muy atento, detallista, cariñoso y respetuoso, se ganó la confianza de mi abuelo, quien le permitió cortejar a mi Madre siempre que fuera respetuoso, responsable y no le hiciera un daño, el amor en ellos llego para quedarse, aun mi Madre lo ama, y ella dice que espera que llegue el día de volverse a ver.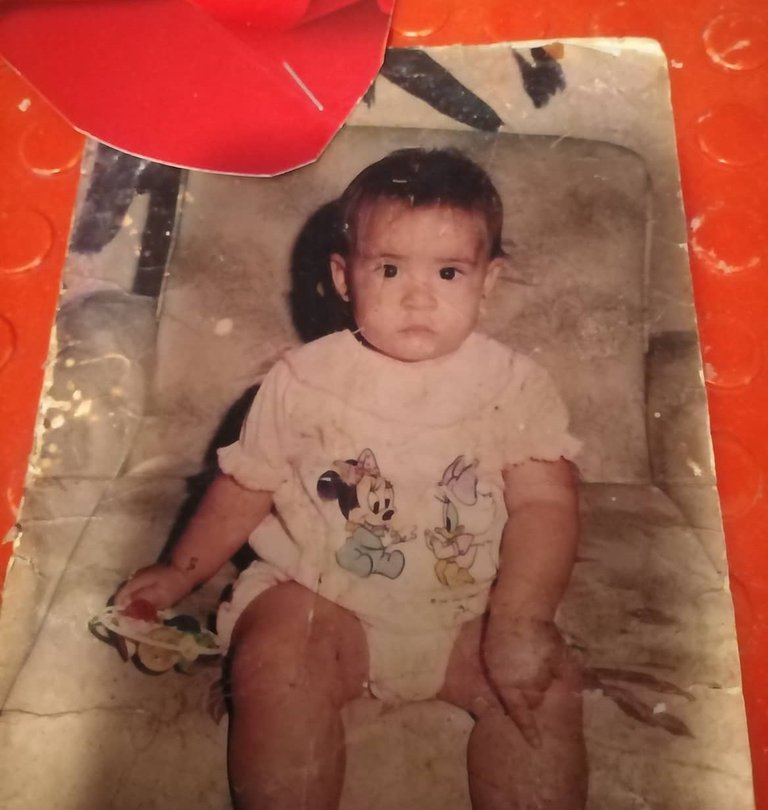 Como Padre, mi Madre me dice que era muy cariñoso, que me consentía mucho y hablaba mucho conmigo, de lo que esperaba que fuera mi crecimiento y lo mucho que se esforzaría para ser un buen Padre, pero no contábamos que se iría tan pronto de este mundo, solo espero que desde el cielo me esté mirando y vea en la mujer que me he convertido, todo gracias a que llevo sus genes y el 50% de mí viene de él; conocerlo a través de mi Madre y mi Tía, lo gran ser humano que fue, me hace decir con plenitud y absoluta seguridad que acepto a mi Padre tal y como fue en vida, y también acepto que físicamente no está conmigo, pero vive en mi corazón y en todos esos bellos recuerdos que llevo conmigo.
---
    Algo que no fue fácil de asimilar, porque a veces me pregunto, así como hay Padres que simplemente se van, que no están porque no quieren estar, hay otros que si quieren estar pero no pueden, es algo que veo un poco injusto, pero que podemos hacer; a mí me hubiese encantado tener a mi Padre conmigo, primeramente porque él quería estar conmigo, hubiese sido perfecta su compañía, viéndome crecer, dando mis primeros pasos, que me escuchara decir mis primera palabras, que me llevara de la mana a la escuela, que me regañara porque fue traviesa o hice mal la tarea; ya de joven que me aconsejara de lo bueno y lo malo de esa etapa, que me hablara de los chicos que se acercaban a mí y me protegiera de todo mal, aplacando mis angustias y temores, me hubiese gustado verlo en primera fila cuando recibí mi título de bachiller y universitario, ser a quien abrazara junto a mi Madre en esos momentos de felicidad; puedo decir con mucha fe, que desde el cielo me está viendo y protegiendo, pero claro que me hizo falta tenerlo físicamente conmigo, por supuesto que sí, pero es algo que también debo aceptar de mi Padre, que no está físicamente, pero si espiritualmente.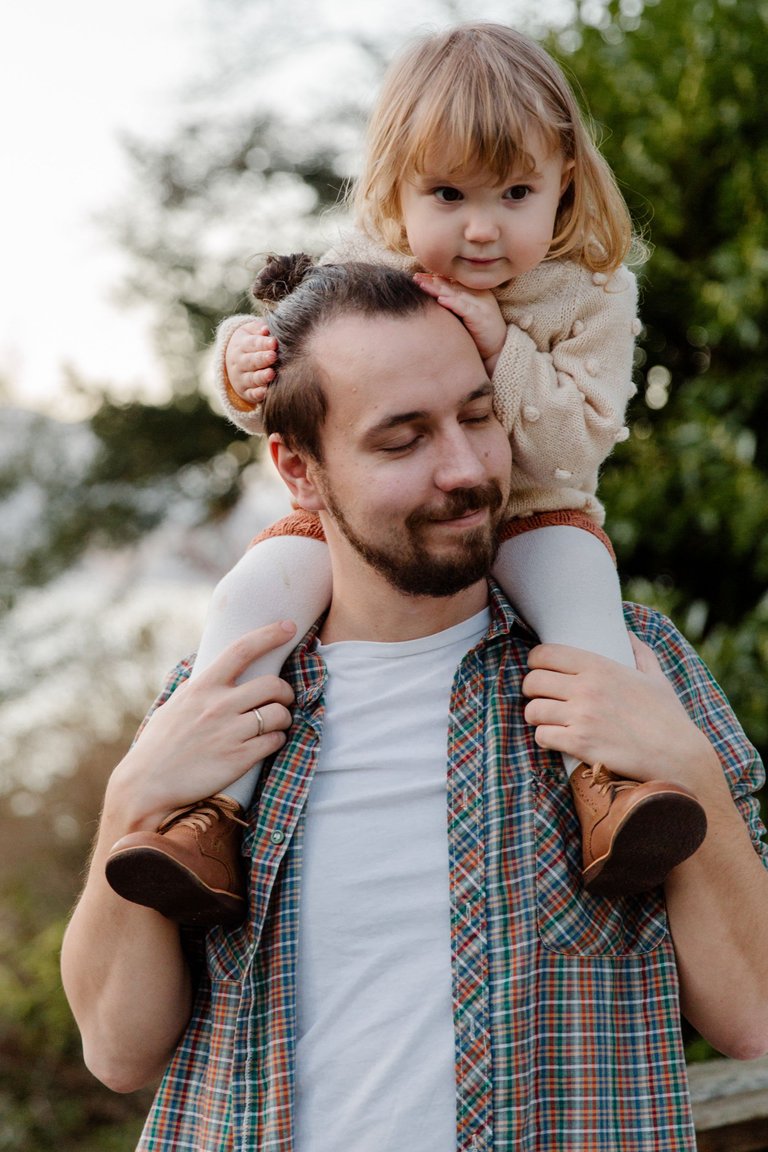 ---
Mis queridos amigos, podría seguir escribiendo de mi Padre y repetir una y otra vez lo que me hace sentir saber quien fue y por lo acepto como Padre y el que ya no este conmigo; por eso me despido por hoy, esperando que todo aquel que tenga a su Padre con vida lo acepten tal y como es, con virtudes y defectos, porque esos defectos son lo que lo hacen humanos, y esos errores que los hacen fallar es algo con lo que ustedes junto a ellos pueden remediar siempre que estén juntos.

---

    Hello my dear friends of HIVE, I hope you are very well, wishing you are having a good and nice weekend; our friend @tibaire brings us this beautiful initiative Accepting my Father, for those of us who make life in the community of Holos&Lotus, topic that makes me have a great mix of feelings, because in my case I would have liked to have time with my Father, to be able to say through his qualities and defects why I love him and why I would accept him as he is, even though he is in heaven, I know enough about him and that is enough to confirm how much I love, that is why I would still like to share with you who my Father is and what it means to have him and not to have had him.
    Before continuing, I would like to extend an invitation to our friends @razielmorales and @catalellazp, to participate in this excellent initiative.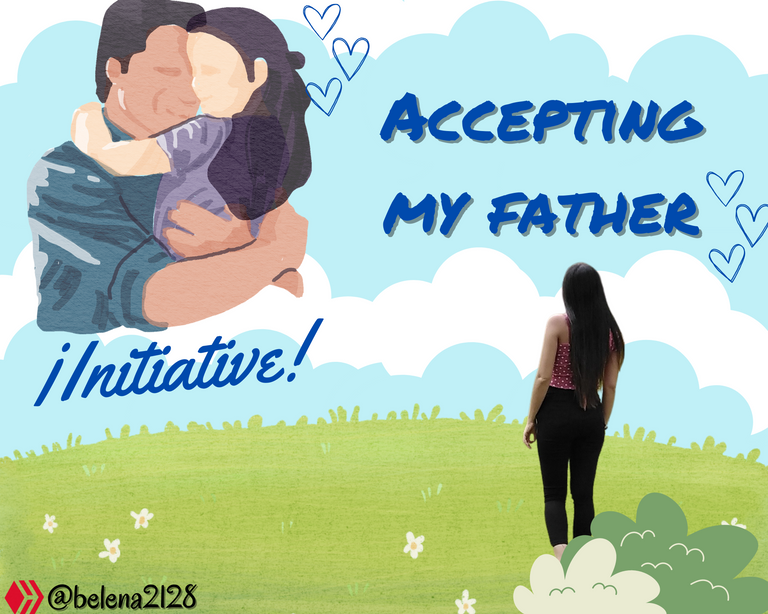 Photo of my Property, Edited in Canva
---
    I do not have my own memories of Alfredo Guzman "My Father", since he died in a car accident when I was only about 2 years old, but I learned to know him through my Mother, who to this day still speaks of him with the same love as when his whole story began, also thanks to an Aunt sister of my Father, who took it upon herself to tell me about every stage of his life.

---
What it means to me, that Alfredo Guzman is my Father.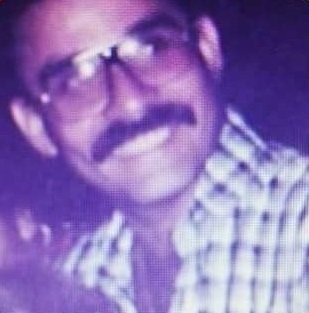 Hearing so much about him, makes me admire what he was in life, I had the pleasure of knowing much of my father's life thanks to my aunt, his childhood, youth and part of his adulthood; he was always a very energetic person, as a child he was very intelligent, slippery and very mischievous, as he grew up the responsibility of not disappointing his father fell on him, so he studied well prepared professionally and dedicated himself to the family business, he married very young but not long after he got divorced, after freeing himself of so much responsibility with his father and that marriage, he began to go out and meet more, that is how he met the husband of an aunt, sister of my mother, that was when my parents met; When he saw the person who would become his great love, he fell in love almost immediately, and he had a talent that would come to light, as a method of conquest, "he sang and played the guitar very well; " my aunt told me that after meeting my mother, he talked about her more than anything else.
---
    Now, my mother tells me that he was a very attentive, caring, loving and respectful man, he gained the trust of my grandfather, who allowed him to court my mother as long as he was respectful, responsible and did not hurt her, the love between them was there to stay, even my mother loves him, and she says she hopes the day will come when they will see each other again.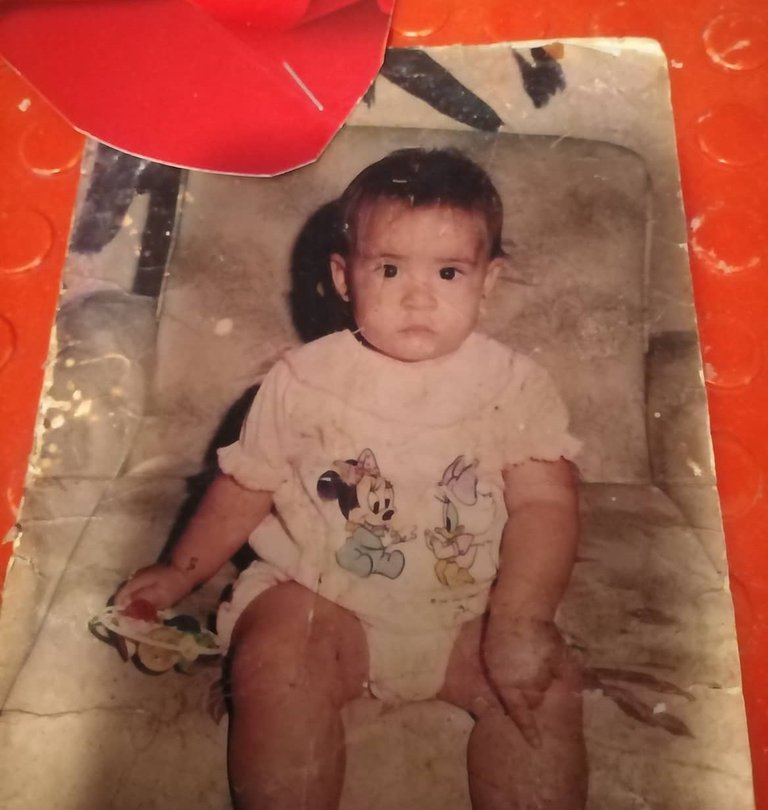 As a Father, my Mother tells me that he was very loving, that he spoiled me a lot and talked a lot with me, of what he expected my growth to be and how hard he would try to be a good Father, but we did not count that he would leave this world so soon, I only hope that from heaven he is looking at me and sees the woman I have become, all thanks to the fact that I carry his genes and 50% of me comes from him; Knowing him through my mother and my aunt, what a great human being he was, makes me say with full and absolute certainty that I accept my father as he was in life, and I also accept that physically he is not with me, but he lives in my heart and in all those beautiful memories that I carry with me.
---
    Something that was not easy to assimilate, because sometimes I wonder, just as there are fathers who simply leave, who are not there because they do not want to be, there are others who want to be there but cannot, it is something that I see a little unfair, but what can we do; I would have loved to have my father with me, first of all because he wanted to be with me, his company would have been perfect, watching me grow, taking my first steps, listening to me say my first words, to take me to school by the hand, to scold me because I was naughty or did my homework wrong, to advise me about the good and the bad of that stage, to tell me about the boys who approached me and to protect me from all evil, placating my anxieties and fears; I would have liked to see him in the front row when I received my high school and university degrees, to be the one who embraced me together with my mother in those moments of happiness; I can say with great faith that from heaven he is watching and protecting me, but of course I needed to have him physically with me, of course I do, but it is something that I must also accept from my Father, who is not physically, but spiritually.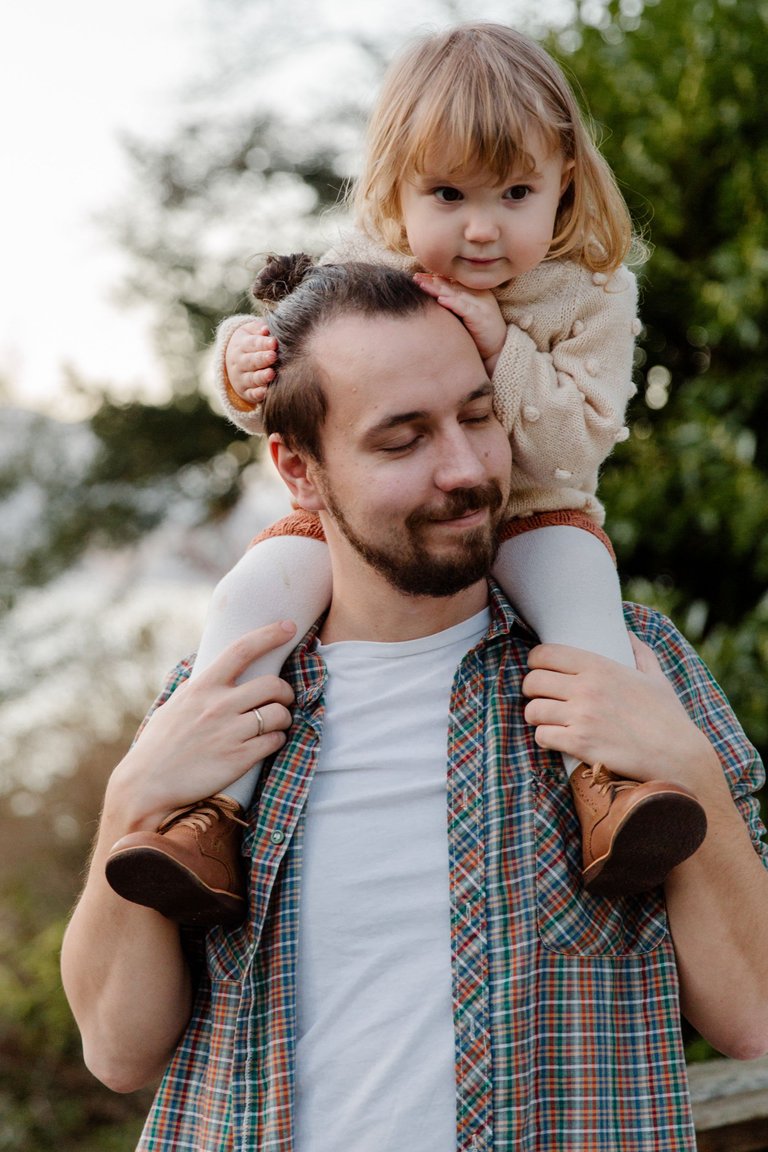 ---
My dear friends, I could continue writing about my Father and repeat over and over again what it makes me feel to know who he was and why I accept him as my Father and the fact that he is no longer with me; that is why I say goodbye for today, hoping that everyone who has their Father alive will accept him as he is, with virtues and defects, because those defects are what make him human, and those mistakes that make them fail is something that you together with them can remedy as long as you are together.

Fotografías de mi Propiedad.

Imágenes usadas como referencias, tomadas desde sus respectivas fuentes.
Foto de Portada Editada, Imagen de despedida y separadores, creados por mi en: Canva
Traducción hecha en Deepl
---
Photographs of my Property.
Images used as references, taken from their respective sources.
Edited Cover Photo, Farewell Image and dividers, created by me in: Canva
Translation made in Deepl


---
---