Wanting to Be [Eng-Esp]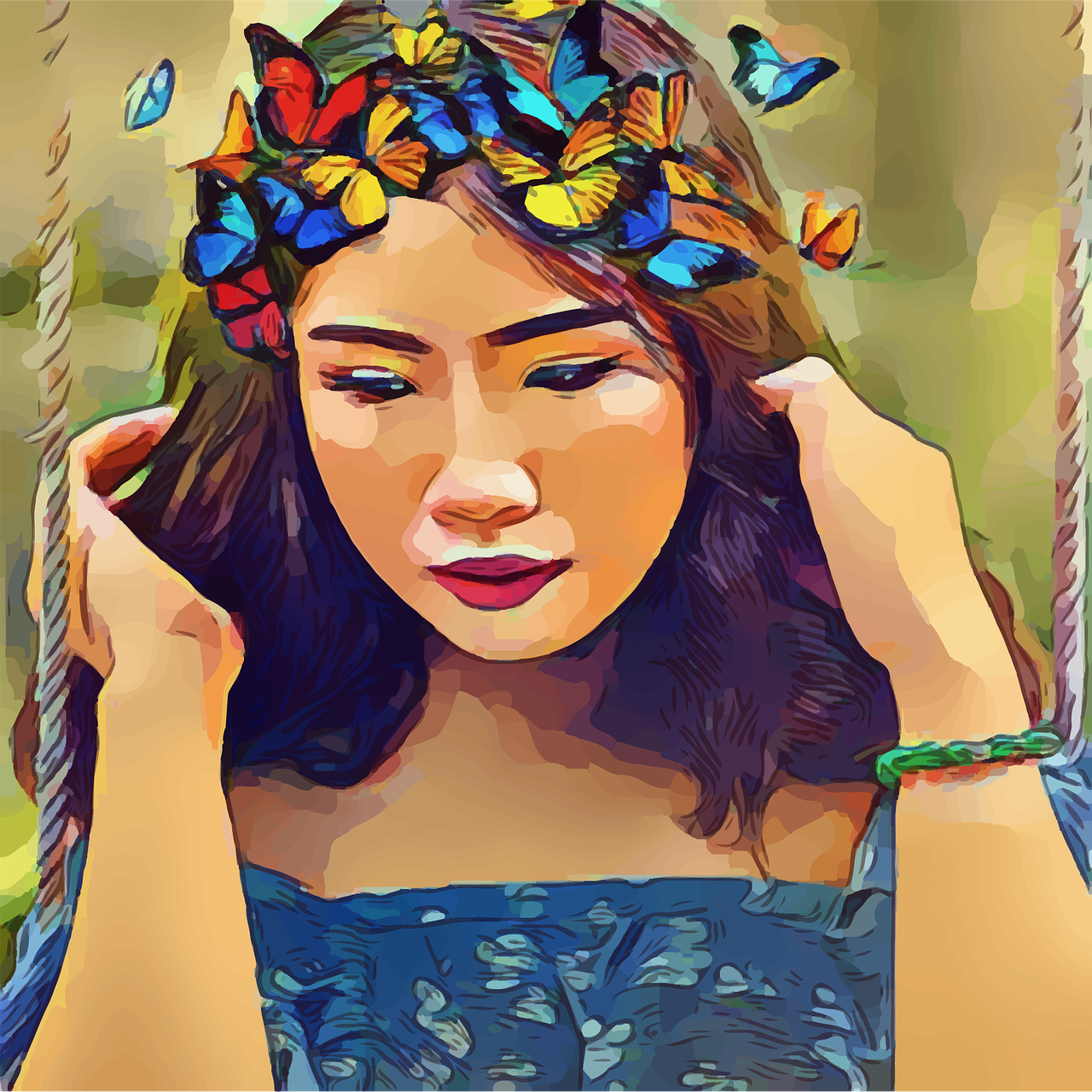 Fuente Pixabay
Nature suits me. I am a small larva in search of food. Breaking the shell of the egg has left me in an unknown place, I did not find my mother, I do not know her whereabouts, that means I must find a way to survive.
When I was expelled from my mother's womb I felt a warmth in my body, soft lips caressed my cheeks, they occasionally lulled me to sleep. I also felt strong arms wanting to protect me, I thought I was in a safe and stable place.
I hope my mother at least left me in the right place. I worry about my food, I don't want to be a victim of some predator either. I have positive thoughts, not knowing if my mother will protect me, at least I want to believe that I will be able to forage for food.
I had no wrong thoughts, I grew up in a family that gave me love and protection. My mother was unique, she protected me from any threat. In those early years of my life I did not know it, but my parents, in the effort to protect me, made me lose or ignore emotions.
🦋🦋🦋🦋
I was happy, since I came to this place I did not stop eating or growing. Early on I learned to defend myself, it is not a bad thing. I thank my parents for giving me so much power to move forward. Soon I will start a new cycle, I hope to complete the goal.
We moved forward, my parents always did well. Being in a more advanced stage I had a hard time adapting to the changes but, my parents, thank God, were still there, by my side, taking care of me, repairing my failures and my mistakes. Sometimes I felt prey to my emotions but silence and time calmed them down.
I did not go to school but the moment of transformation arrived, I accept the challenge, it is time to leave the past behind to face the new, times of change await me, I must take advantage of every moment, if I fall I get up again until I can move forward.
Now I do not know what to do, I feel trapped, it is a strange sensation which I cannot explain, I want to cry but I cannot; I want to laugh but it is absurd; I want to shout but it is better to be silent; I want to express but it is better not to communicate. Something has transformed in me but I don't know what it is and I don't want to experience it.
I fell asleep, wrapped in a blanket where my mother was not there either. In my deep sleep I felt something strange transforming my body, I felt happy, something else would give me freedom. I already want to experiment, I want to get out of this cocoon to know the world from another perspective, without fears, without ties as I have done so far....
🦋🦋🦋🦋🦋🦋🦋🦋🦋🦋
Sometimes it is hard to understand why we came into the world and why only some have privileges. Life is easier and more prosperous when emotions are present than living in a world ignorant of them...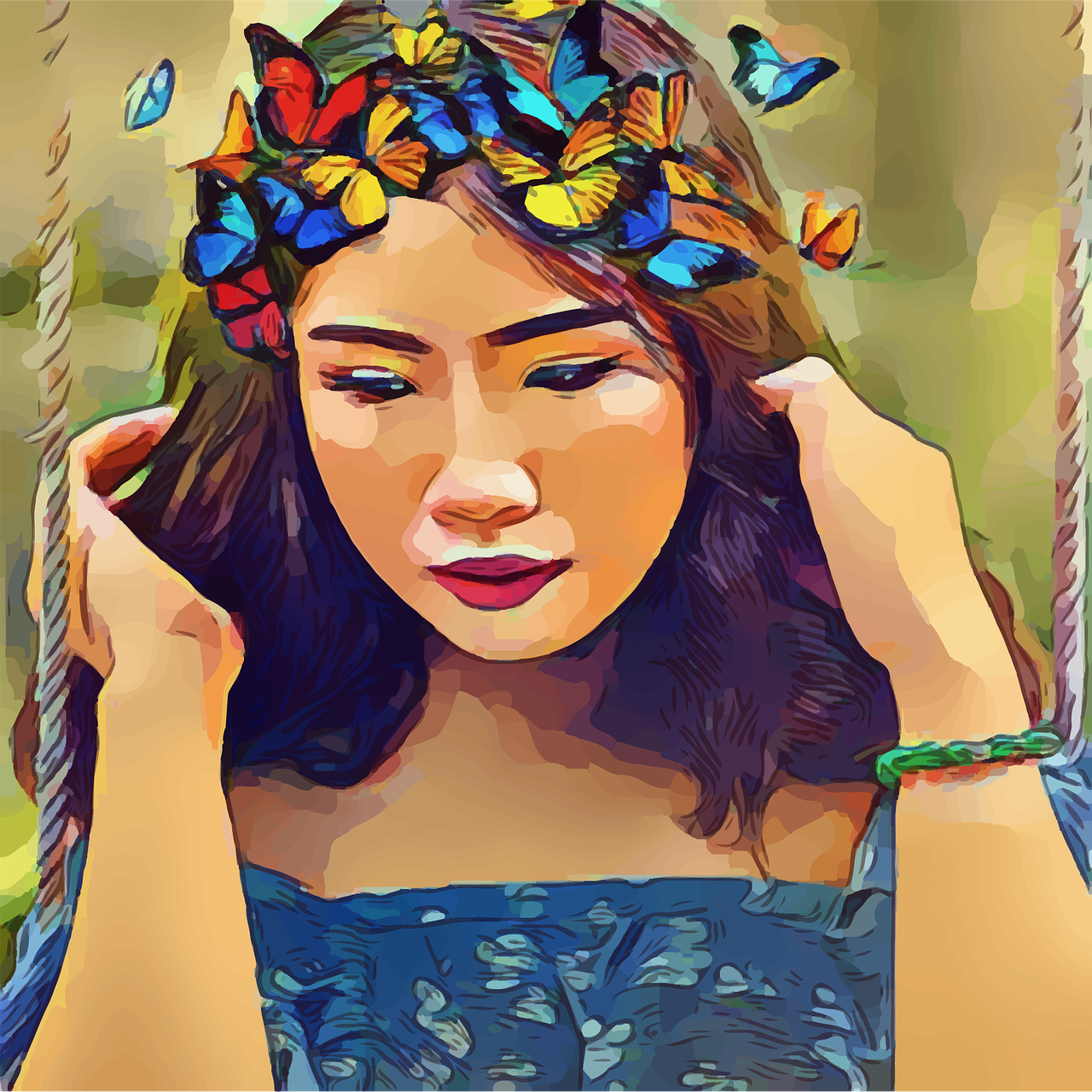 Fuente Pixabay
ESPAÑOL
La naturaleza me sienta bien. Soy una pequeña larva en busca de alimento. Romper la cáscara del huevecillo me ha dejado en un lugar desconocido, no encontré a mi madre, desconozco su paradero, eso supone que debo buscar manera de sobrevivir.
Cuando fuí expulsada del vientre de mi madre sentí un calorcito en mi cuerpo, unos labios suaves acariciaban mis mejillas, ellas de vez en cuando me adormecian. También sentí unos brazos fuertes queriendo protegerme, creí llegar a un lugar estable y seguro.
Espero que mi madre al menos me haya dejado en el lugar indicado. Me preocupa mi alimentación, tampoco quiero ser víctima de algún depredador. Tengo pensamientos positivo, sin saber si mi madre me protegerá, al menos quiero creer que podré buscar alimento.
🦋🦋🦋🦋
No tuve pensamiento errado, crecí en el seno de una familia que me brindó amor y protección. Mi madre era única, ante cualquier amenaza me protegía. En esos primeros años de mi vida no lo supe pero, mis padres, en el empeño por protegerme me hicieron perder o ignorar emociones.
Fui feliz, desde que llegué a este lugar no dejé de comer ni de crecer. Tempranamente aprendí a defenderme, no es malo. Agradezco a mis padres haberme dado tanto poder para seguir adelante. Ya pronto iniciaré un nuevo ciclo, espero completar el objetivo.
Seguimos adelante, mis padres siempre lo hicieron bien. Estando en una etapa más avanzada me costaba adaptarme a los cambios pero, mis padres, gracias a Dios, seguían allí, a mi lado, cuidando de mi, reparando mis fallas y mis errores. A veces me sentí presa de mis emociones pero el silencio y el tiempo las fueron calmando.
No fui a la escuela pero llegó el momento de la transformación, acepto el reto, es hora de dejar atrás el pasado para hacer frente a lo nuevo, tiempos de cambio me esperan, debo aprovechar cada instante, si caigo me levanto de nuevo hasta lograr avanzar.
Ahora no sé qué hacer, me siento atrapada, es una sensación extraña la cual no puedo explicar, quiero llorar pero no puedo; quiero reír pero es absurdo; quiero gritar pero es mejor callar; quiero expresar pero es mejor no comunicar. Algo se ha transformado en mi pero no sé qué es y no quiero experimentar.
Quedé dormida, abrigada entre un manto donde tampoco estaba mi madre. En mi sueño profundo sentí algo extraño transformando mi cuerpo, me sentí feliz, algo más me daría libertad. Ya deseo experimentar, quiero salir de este capullo para conocer el mundo desde otra perspectiva, sin miedos, sin ataduras como hasta ahora lo he hecho...
🦋🦋🦋🦋🦋🦋🦋🦋🦋🦋
A veces cuesta entender para qué vinimos al mundo y por qué solo algunos tienen privilegios. Es más fácil y próspera la vida cuando están presente las emociones que vivir en un mundo ignorante de ellas
...</h5
¡Gracias por leer, comentar y votar!
Fotos de mi propiedad @belkisa758. Imágen libre tomada de Pixabay. Texto en inglés traducido con Deelp.com
---
---