Concurso observa piensa y escribe: Contemplar el amanecer // Contest observes thinks and writes: Contemplating the sunrise (Esp - Eng)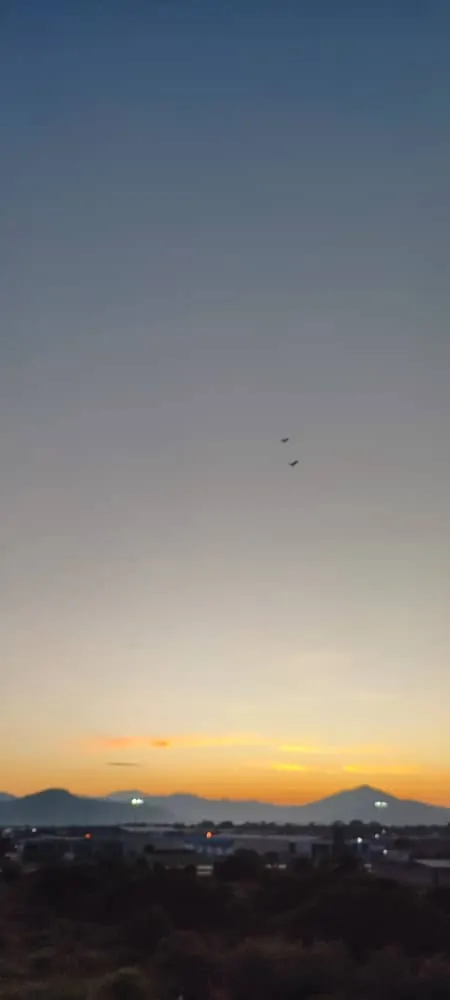 ---
ESPAÑOL
Observar el amanecer y los primeros rayos del sol, es emocionante, acostumbro a levantarme temprano y ver por la ventana el nacimiento de un nuevo día y nuevas oportunidades para disfrutar los regalos que el Padre Celestial nos brinda con cada amanecer; me encanta observar como los primeros rayos del sol forman una increíble paleta de colores para dar paso al día y el resplandor del astro rey en su máxima expresión.
La imagen evoca hermosos paisajes de Venezuela, puede ser una montaña del estado Bolívar o la Cordillera de la costa, lo relevante en esta imagen para mí, es la salida del sol anunciando el nacimiento de un nuevo día y con él la posibilidad de un nuevo comienzo, el ayer ya pasó y lo que no se pudo lograr, hoy pude ser posible, luego de la tormenta y el anochecer el sol sale sonriente para iluminar la tierra y transmitir su energía y vitalidad a los seres vivos.
ENGLISH
Watching the sunrise and the first rays of the sun, is exciting, I am used to get up early and see through the window the birth of a new day and new opportunities to enjoy the gifts that the Heavenly Father gives us with each sunrise; I love watching how the first rays of the sun form an incredible palette of colors to give way to the day and the radiance of the sun in its maximum expression.
The image evokes beautiful landscapes of Venezuela, it can be a mountain in the state of Bolivar or the coastal mountain range, what is relevant in this image for me, is the sunrise announcing the birth of a new day and with it the possibility of a new beginning, yesterday has passed and what could not be achieved, today could be possible, after the storm and dusk the sun comes out smiling to illuminate the earth and transmit its energy and vitality to living beings.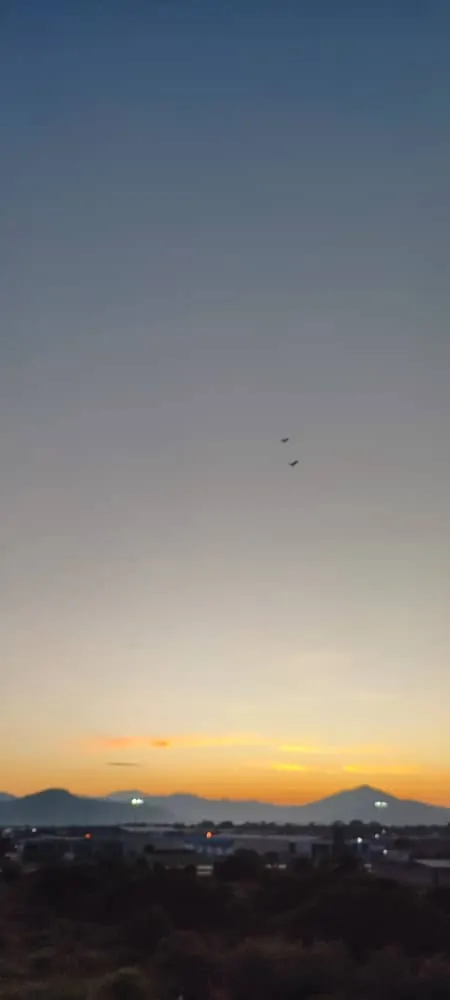 Imagen propiedad de @lanzjoseg / Image property of @lanzjoseg

---
He tenido la oportunidad de observar el amanecer en la playa y es realmente hermoso e indescriptible el cuadro que contrasta con el paisaje marino al reflejar los rayos del sol y crear una especie de aurora en el agua del mar, ver las montañas al amanecer es un evento digno de admirar pareciera que el sol emerge desde la montaña y poco a poco va tomando terreno en el espacio sideral anunciándoles a los habitantes de la ciudad que el día nació y es momento de levantarse e iniciar sus actividades como hacer un poco de ejercicio o caminatas aprovechado los primeros rayos solares, el ejercitarse en la mañana es muy beneficioso para la salud y nos permite renovar las fuerzas y energías para iniciar el día activos, contemplar la naturaleza y disfrutar la suave brisa es un regalo que a diario el Creador nos da.
Esta ha sido mi entrada al concurso Observa, piensa y escribe, invito a @samuell12 y @rafa06 a sumarse esta iniciativa.
I have had the opportunity to observe the sunrise on the beach and it is really beautiful and indescribable the picture that contrasts with the seascape to reflect the sun's rays and create a kind of aurora in the sea water, see the mountains at dawn is an event worth admiring it seems that the sun emerges from the mountain and gradually is taking ground in outer space announcing to the inhabitants of the city that the day was born and it is time to get up and start their activities like doing some exercise or walks taking advantage of the first rays of sunlight, exercising in the morning is very beneficial for our health and allows us to renew our strength and energy to start the day active, contemplating nature and enjoying the gentle breeze is a gift that the Creator gives us daily.
This has been my entry to the contest Observe, think and write, I invite @samuell12 and @rafa06 to join in.

---


---
---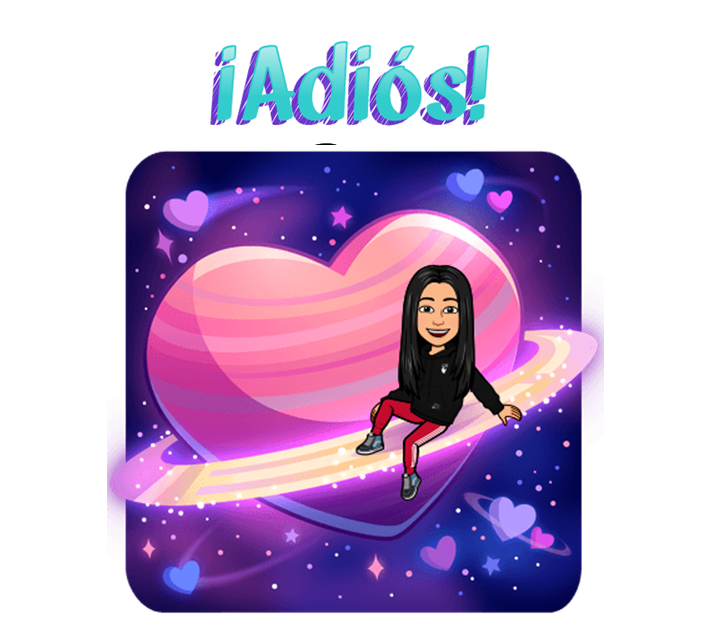 ---
Translated with
https://www.deepl.com/translator
          Divisores cortesía de @kattycrochet.

                                                               
          Dividers courtesy of @kattycrochet.

---
---