Romero Block: More than a century of family tradition (Eng - Esp)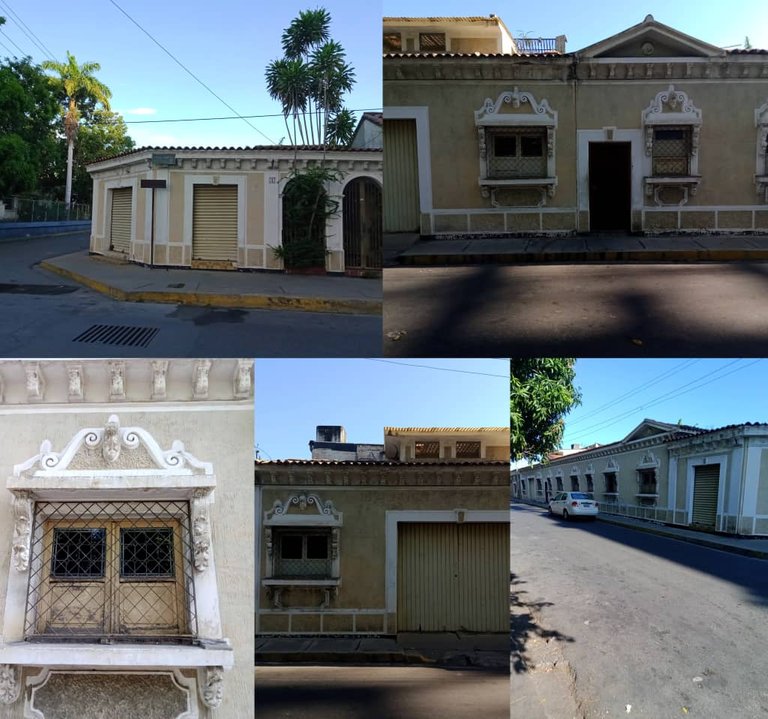 ---
INGLÉS
Architectural works always have a story to tell, one common day in my daily routines I "found" this incredible construction, it is a large house called Cuadra los Romeros; Because it literally occupies a block, I was surprised by the number of windows it has and the designs of an emblematic French flower in each one of the windows. According to the information provided by one of the owners, the house is approximately 140 years old and is part of a family succession, she and her sister are part of the second generation of this family group from Europa that settled in the country specifically in the city of Cumaná.
ESPAÑOL
Las obras arquitectónicas siempre tienen una historia que contar, un día común en mis rutinas diarias "encontré" esta increíble construcción, se trata de una casona llamada cuadra los Romeros; debido a que literalmente ocupa una cuadra, me sorprendió la cantidad de ventanas que posee y los diseños de una emblemática flor francesa en cada una de las ventanas, de acuerdo a la información suministrada por una de las dueñas, la casa tiene aproximadamente 140 años y es parte de un sucesión familiar, ella y su hermana forman parte de la segunda generación de este grupo familiar procedente de Francia que se estableció en el país específicamente en la ciudad de Cumaná.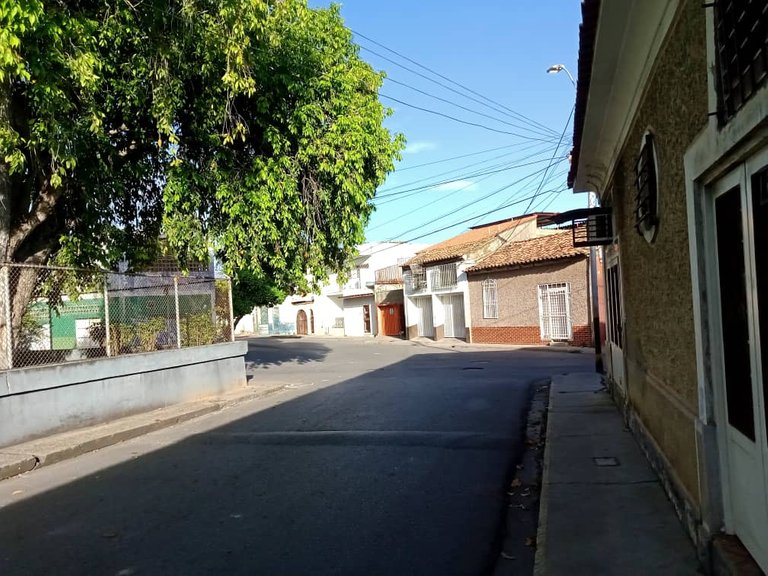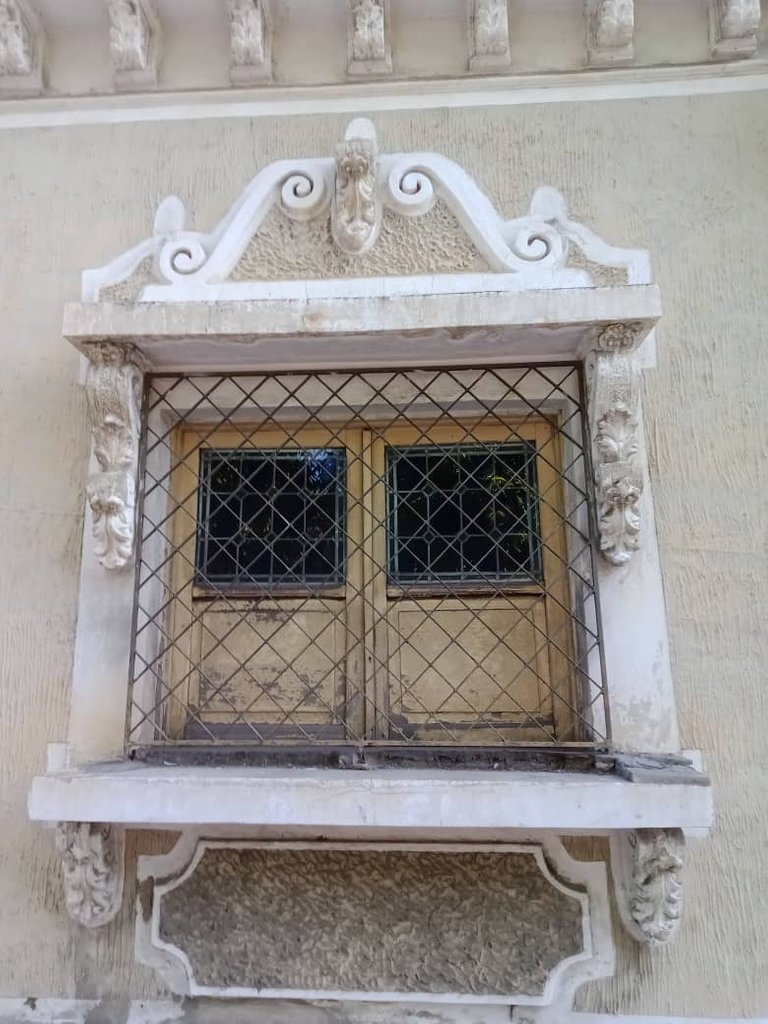 ---
In the words of this beautiful and kind lady, Mr. Romero hired a renowned French architect to make the house with an exclusive design that identified the family. It took several years to finish the construction due to the amount of details and decorative elements required to this family residence, also because a large part of the materials for its construction came from Europe and took several months to arrive, while the construction progressed the family settled in a small area of ​​the house, when it was finished they distributed the spaces and were able to develop their family economic project.
En palabras de esta hermosa y amable señora, el Señor Romero contrató a un reconocido arquitecto francés para que hiciera la casa con un diseño exclusivo que identificaba a la familia, tomó varios años terminar la construcción debido a la cantidad de detalles y elementos decorativos requeridos para esta residencia familiar, también porque gran parte de los materiales para su construcción provenían de Europa y demoraban varios meses para llegar, mientras la construcción avanzaba la familia se instaló en una pequeña área de la casa, cuando estuvo terminada distribuyeron los espacios y pudieron desarrollar su proyecto económico familiar.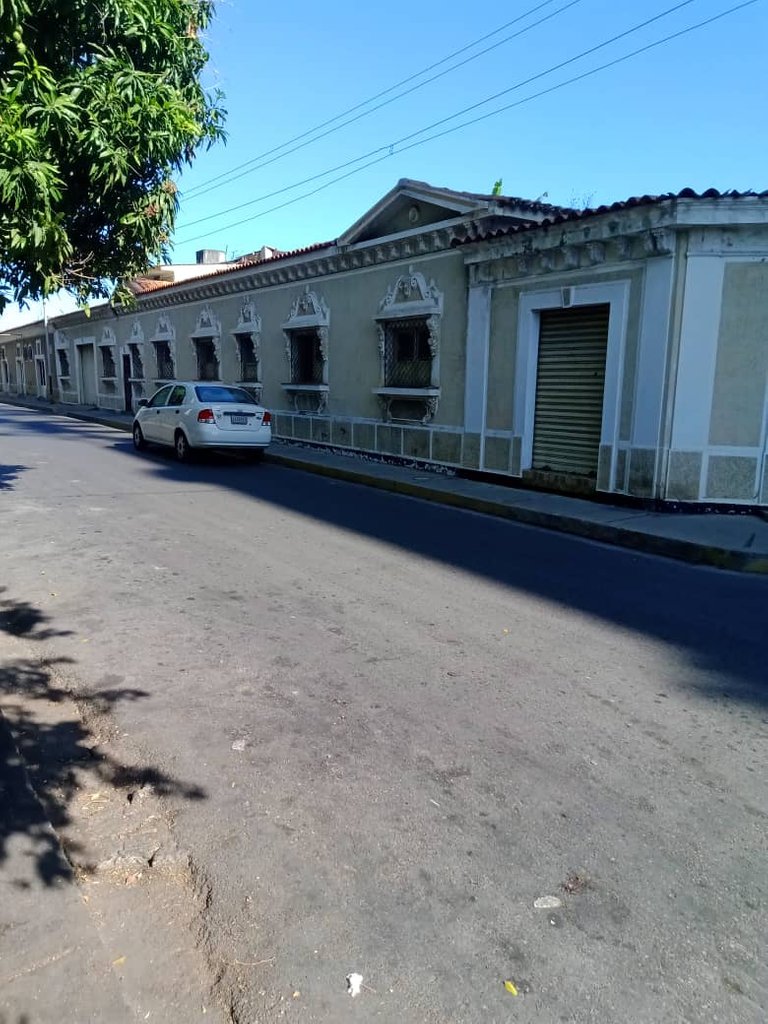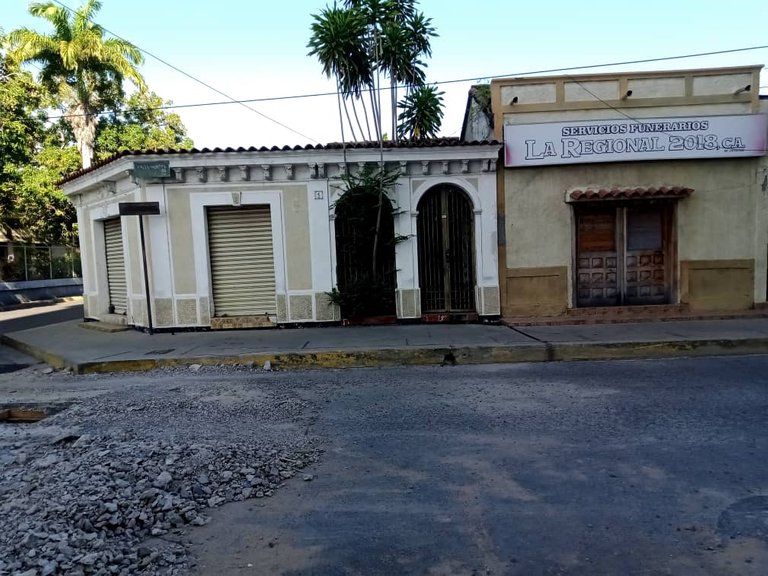 ---
In addition to being a family residence in this incredible construction, many years ago there was a well-known candy factory in the city owned by the family and which, according to the information of one of its owners, exported large quantities of sweets to the European continent. , it was a time of prosperity, work and family anecdotes, recounts the lady; for more than 2 decades it remained active, producing delicious candies for the enjoyment of young and old.
This incredible house is located on Montes street, behind the "Antonio José de Sucre" educational center, as its name indicates, it completely covers the length of a block, from one corner to the other end. Seeing the number of windows in this house was really they move, have a great design and beautiful ornaments on each side, two cornices at the top and bottom forming a kind of "ledge", they frame the windows, they also contain fretwork in high relief and in the center the flower that characterizes the family , there are also small columns that support the shelves, elegantly decorated with the traditional flower, the windows are double-paned and are painted in gold and white, protected by red-shaped bars made of wrought iron.
Además de ser de se una residencia familiar en esta increíble construcción funcionó hace muchos años una fabrica de caramelos muy reconocida en la ciudad propiedad de la familia y que de acuerdo con la información de una de sus dueñas exportaba grandes cantidades de dulces al continente europeo, fue un tiempo de bonanza, trabajo y anécdotas familiares, relata la señora; durante más de 2 décadas se mantuvo activa, produciendo deliciosos caramelos para el disfrute de grandes y pequeños.
Esta increíble casa se ubica en la calle Montes, detrás del centro educativo "Antonio José de Sucre" como su nombre lo señala abarca completamente el largo de una cuadra, de una esquina al otro extremo, ver la cantidad de ventanas de esta casa fue realmente emocionante, tienen un gran diseño y hermosos adornos a cada lado, dos cornisas en la parte suprior e inferior formando una especie de "repisa", enmarcan las ventanas, contienen además grecas en alto relieve y en el centro la flor que caracteriza a la familia, se destacan también pequeña columnas que sirven de soporte a las repisas, elegantemente decoradas con la tradicional flor, las ventanas son de dos hojas y están pintadas en color dorado y blanco, protegidas por rejas en forma de red hechas de hierro forjado.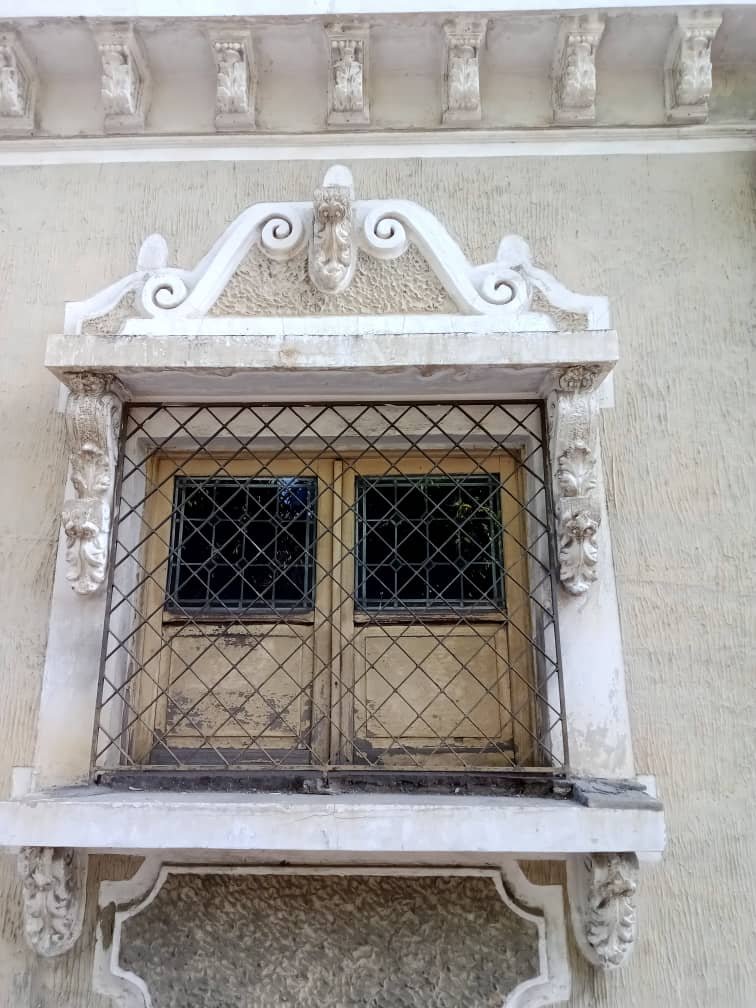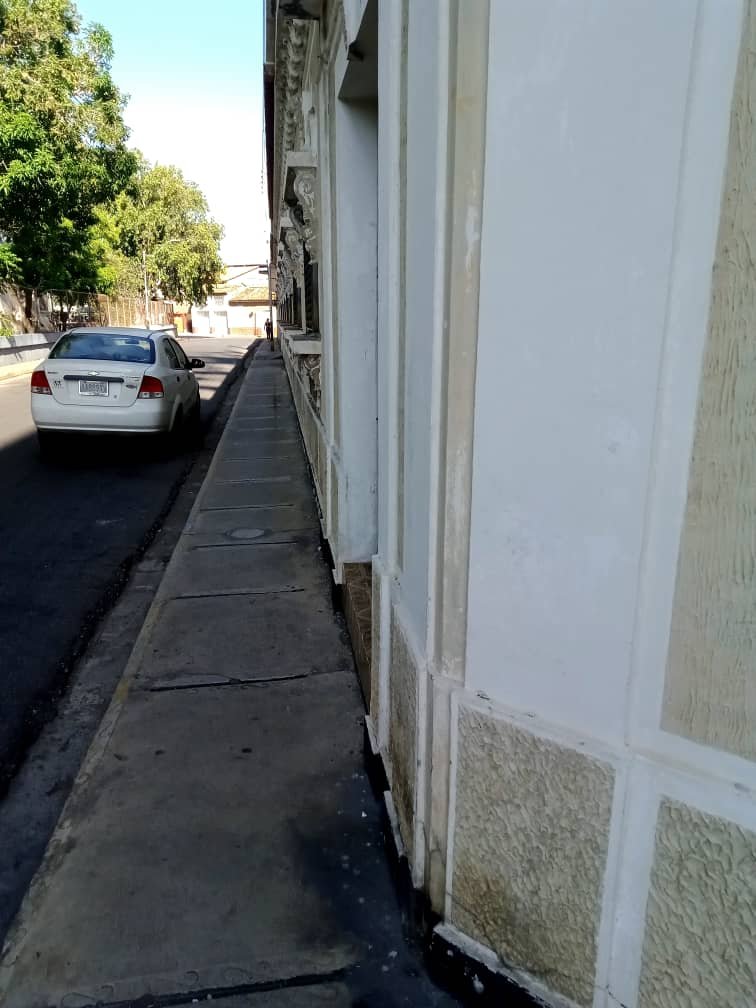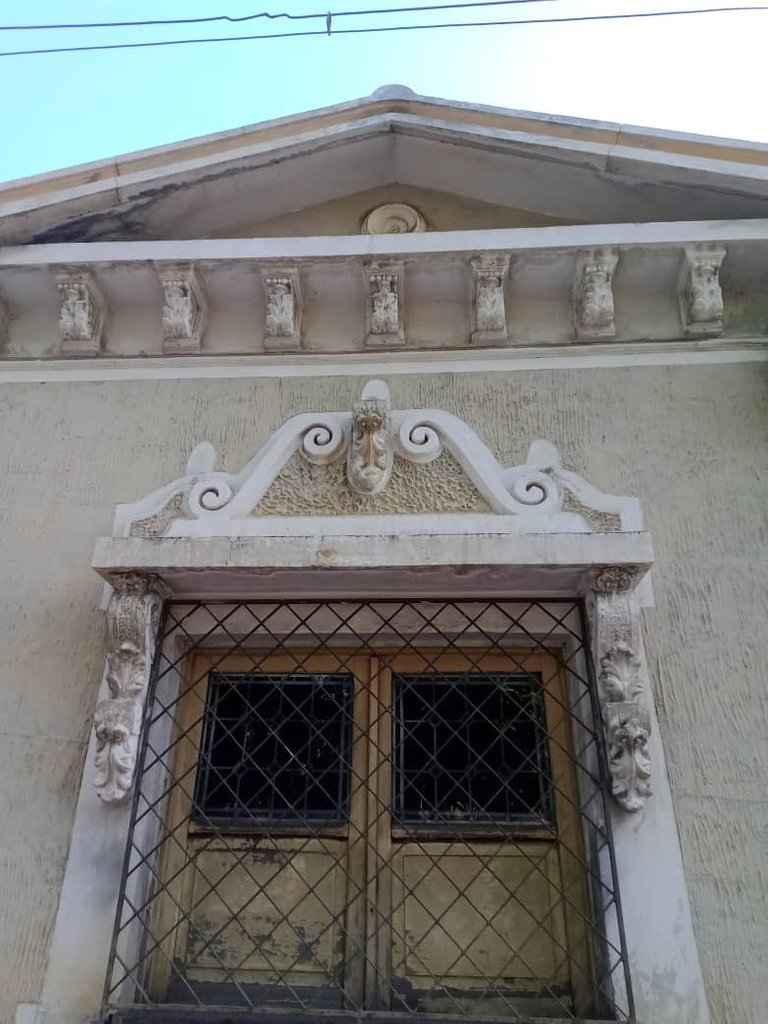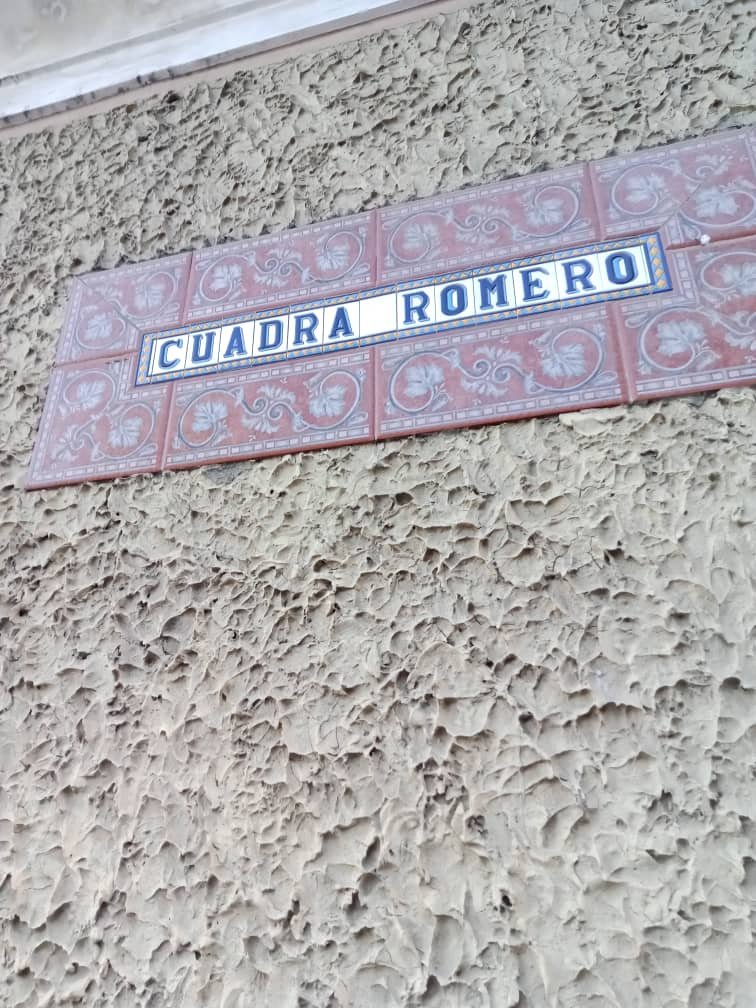 ---
In addition to the double-paned windows, it has oval and square windows which are located in the upper part of the doors; As for the doors, they have various designs: two Santa María, where the candy factory worked, later three wooden doors and then a white door with three leaves where offices and offices of family members currently work; In the upper part you can see a kind of terrace and a triangular construction that coincides with one of the doors, in my opinion it is the main door of a large house, the flower design is also present on the upper cornices, which gives it It gives a great style to this construction and a mix between the colonial and contemporary. I have traveled this area many times and had not noticed the outstanding architecture and design of this house.
Además de las ventanas de doble hoja, posee ventanas ovaladas y cuadradas las cuales se ubican en la parte superior de las puertas; en cuanto a las puertas, estas tienen varios diseños se observan dos Santa María, donde funcionó la fabrica de dulces, más adelante tres puertas de madera y seguidamente puerta blanca de tres hojas donde actualmente funcionan oficinas y consultorios de los miembros de la familia; en la parte superior se puede observar una especie de terraza y una construcción triangular que coincide con una de las puertas, a mi parecer es la puerta principal de gran casa, en las cornisas superiores también está presente el diseño de la flor, lo cual le da un gran estilo a esta construcción y una mezcla entre lo colonial y contemporáneo, muchas veces he transitado esta zona y no había notado la destacada arquitectura y diseño de esta casa.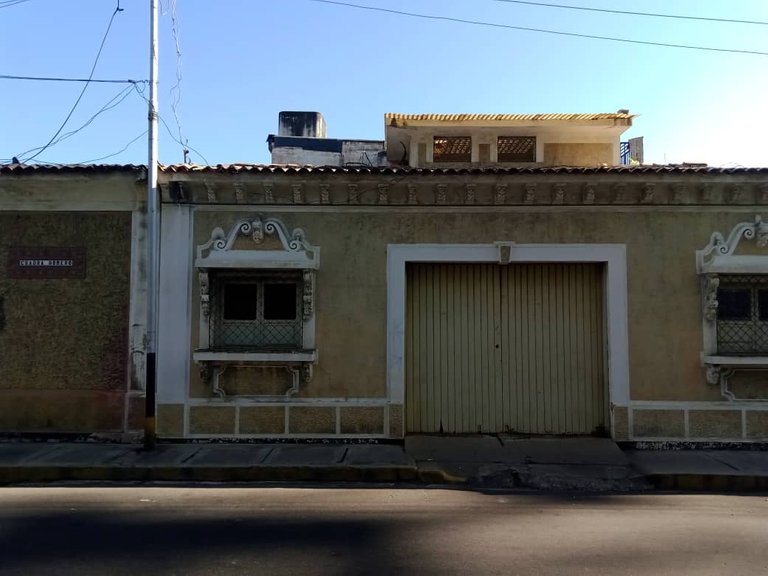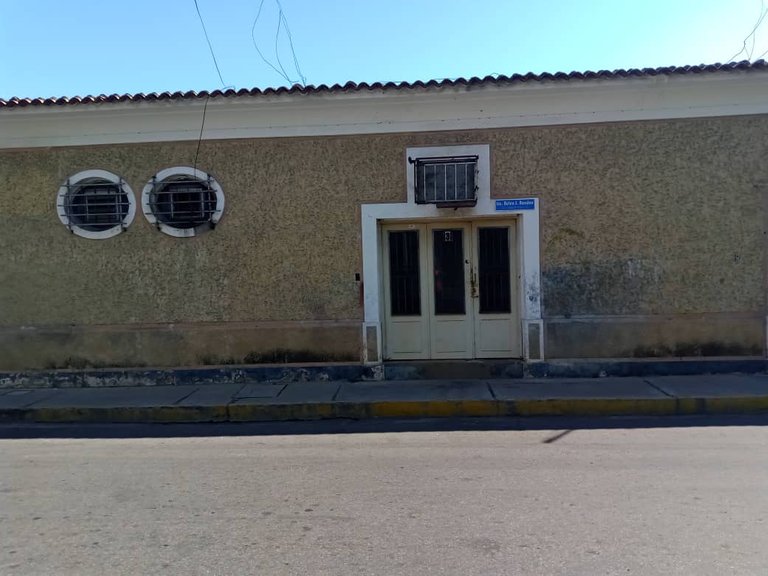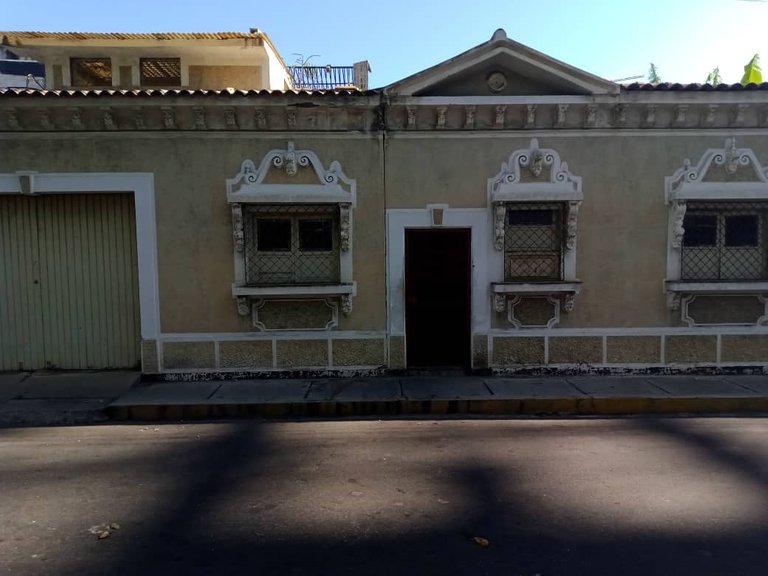 ---
Definitely, the city has incredible buildings dating from the colonial era, which deserve to be known and appreciated for the number of stories they have to tell and the wonderful design. Each decorative element on the Romero block is very well elaborated and is preserved in the time, the house is approximately 130 years old and is inhabited by the family and the new members, it was a great experience full of much learning, to see this house up close and learn a little about its history, thanks to the sweet grandmother who kindly took care of me I hope to return soon and talk with her again.
Definitivamente, la ciudad posee increíbles construcciones que datan de la época colonial, que merecen ser conocidas y apreciadas por la cantidad de historias que tienen por contar y lo maravilloso del diseño, cada elemento decorativo en la cuadra Romero está muy bien elaborado y se conservan en el tiempo , la casa tiene aproximadamente 130 años y es habitada por la familia y los nuevos integrantes, fue una gran experiencia llena de mucho aprendizaje, ver de cerca esta casa y conocer un poco de su historia, gracias a la tierna abuela que amablemente me atendió, espero volver pronto y conversar nuevamente con ella.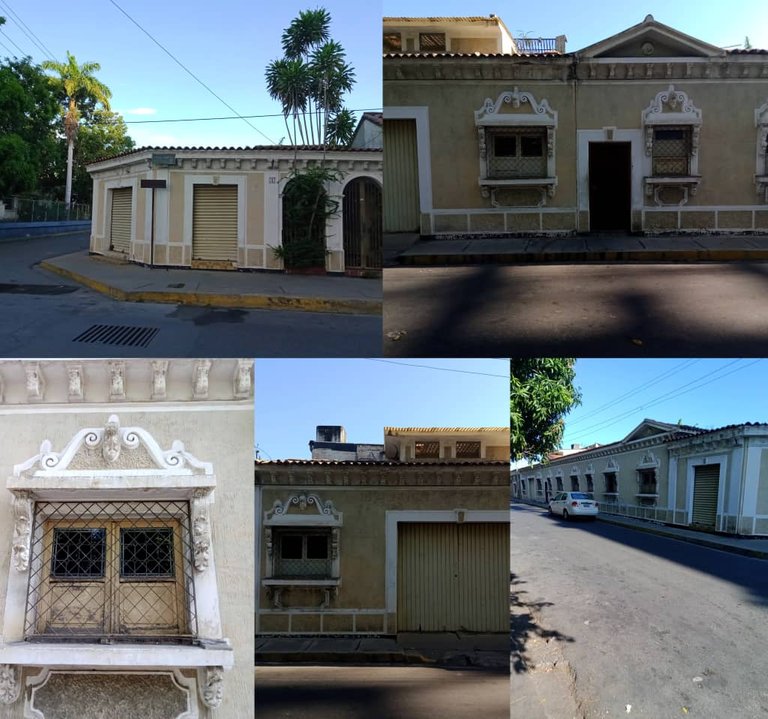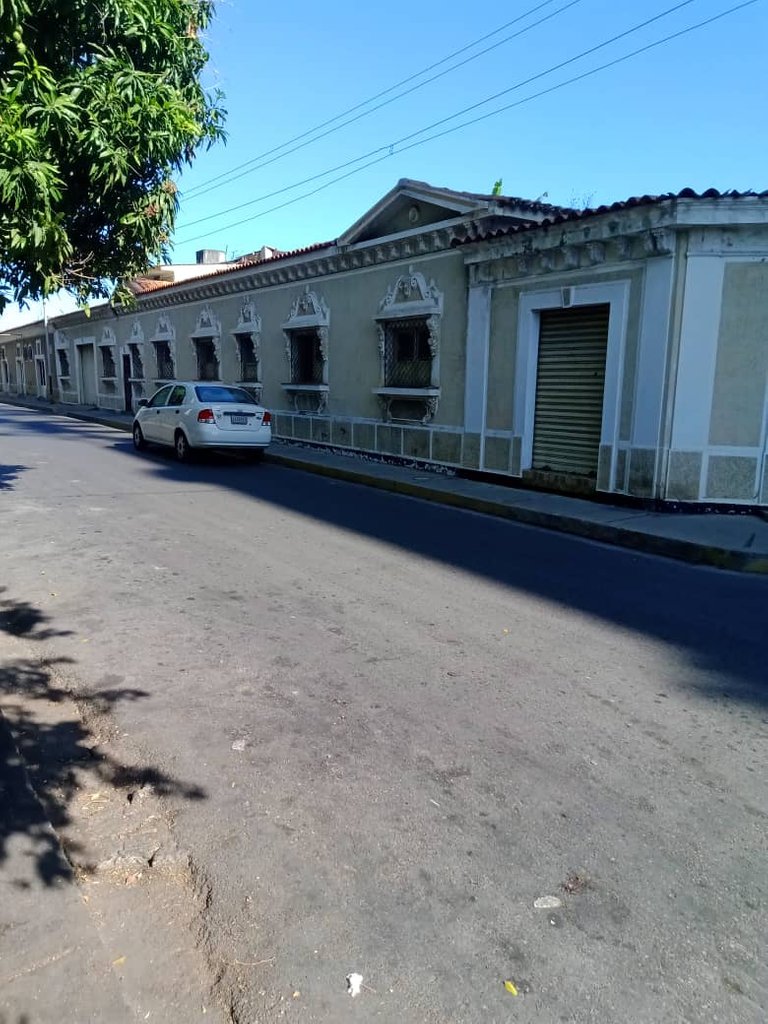 ---

Blessings!

¡Bendiciones!
---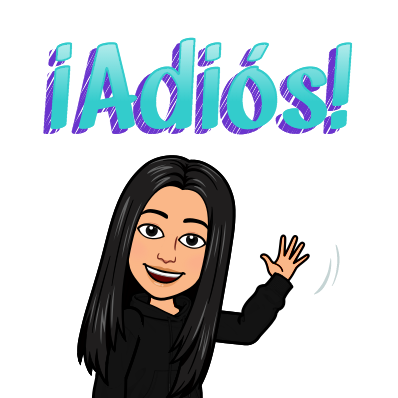 ---
Translated with
https://www.deepl.com/translator
          All images are my own, captured by a Síragon LC-3000 camera. 
                                                               
   Todas las imágenes son de mi autoría, capturadas por una cámara Síragon LC-3000.

---
---