A bone chilling experience in Berlin!!! [Eng - Esp]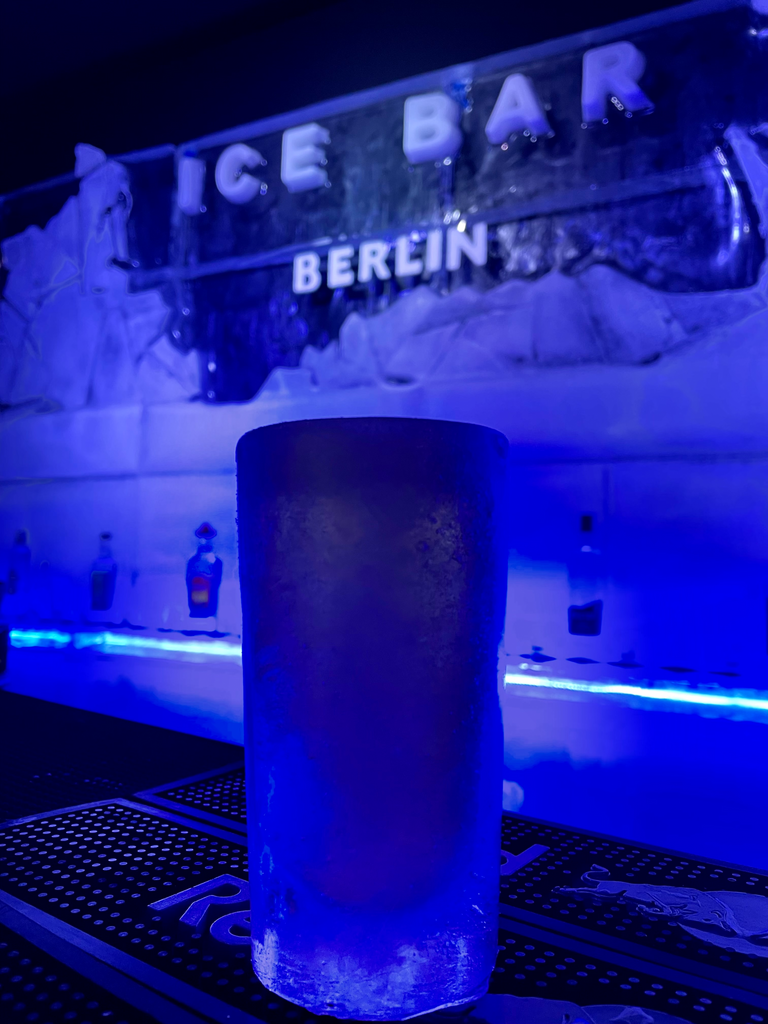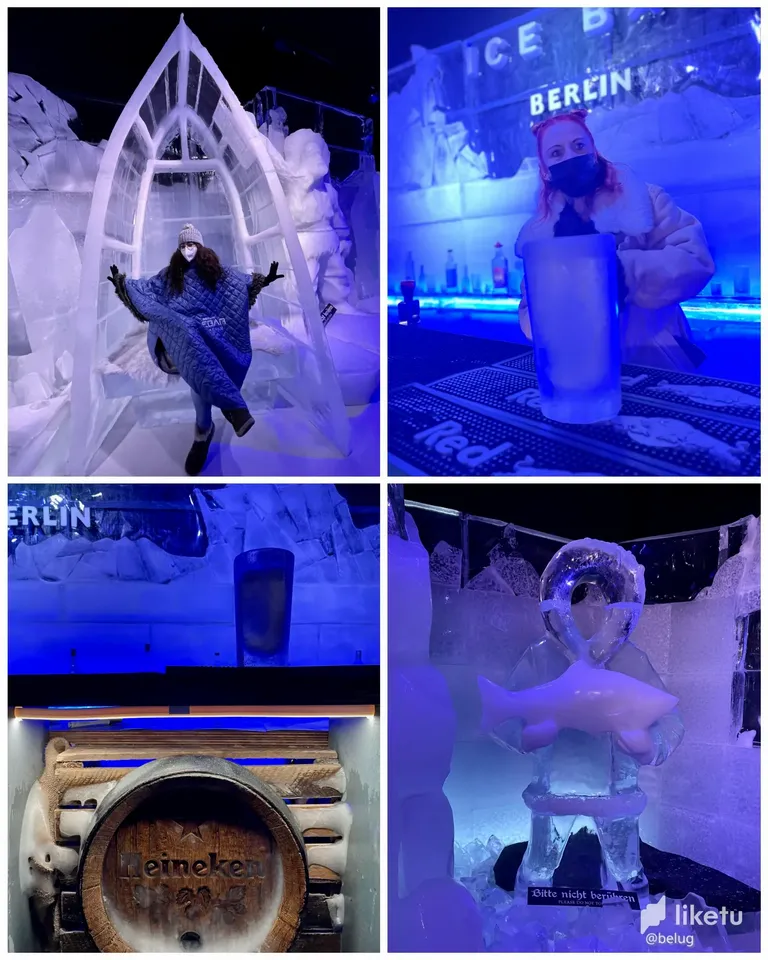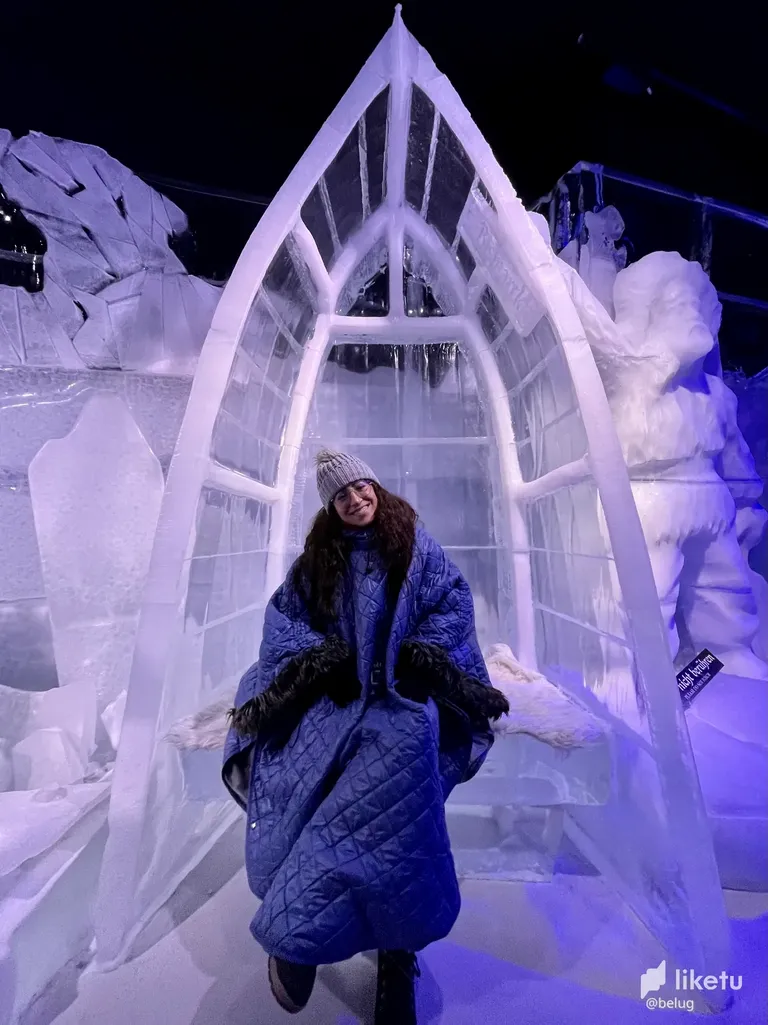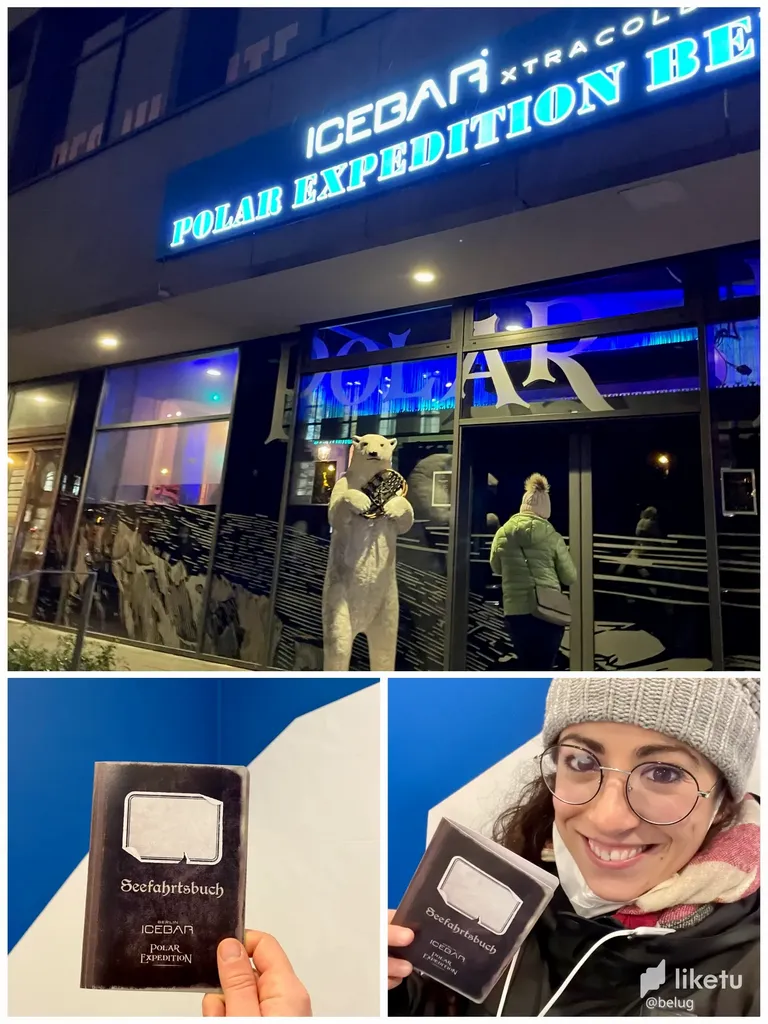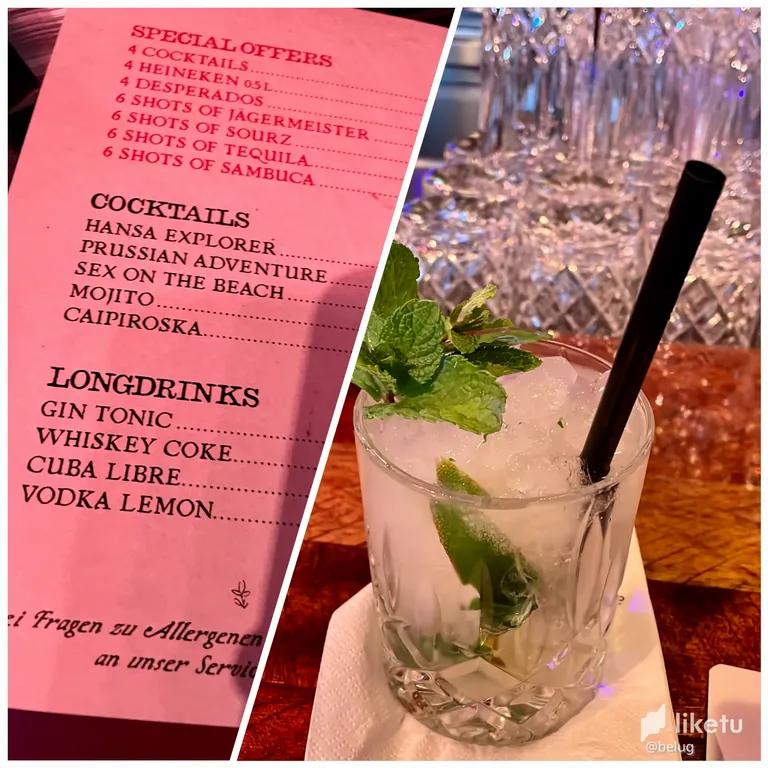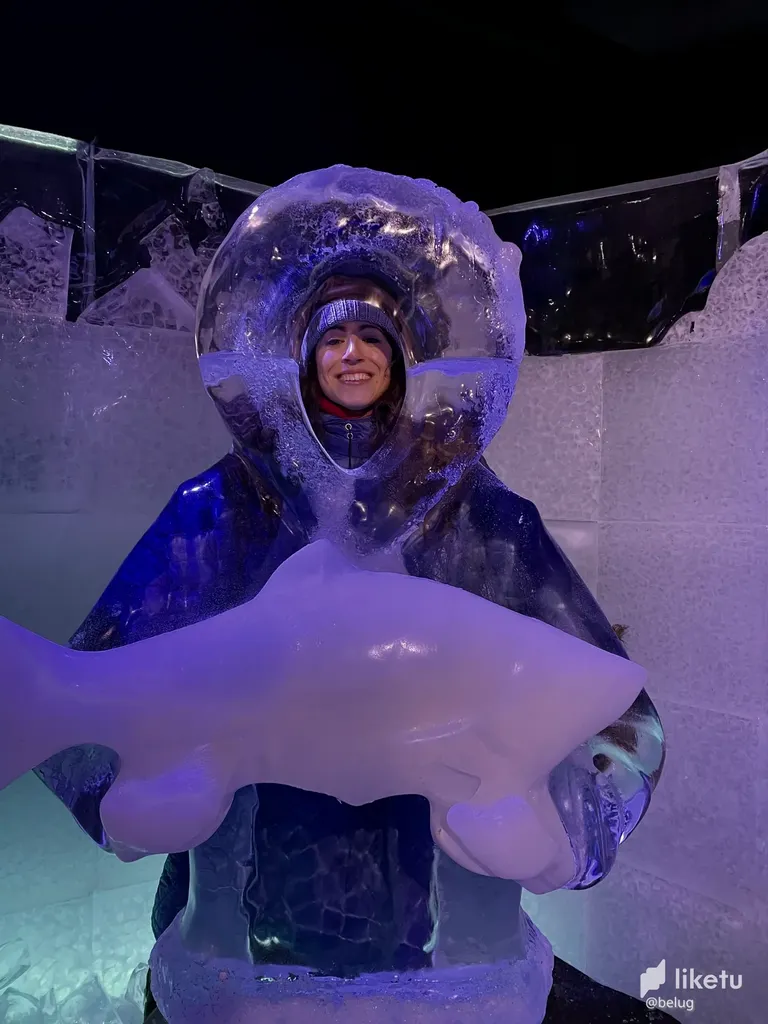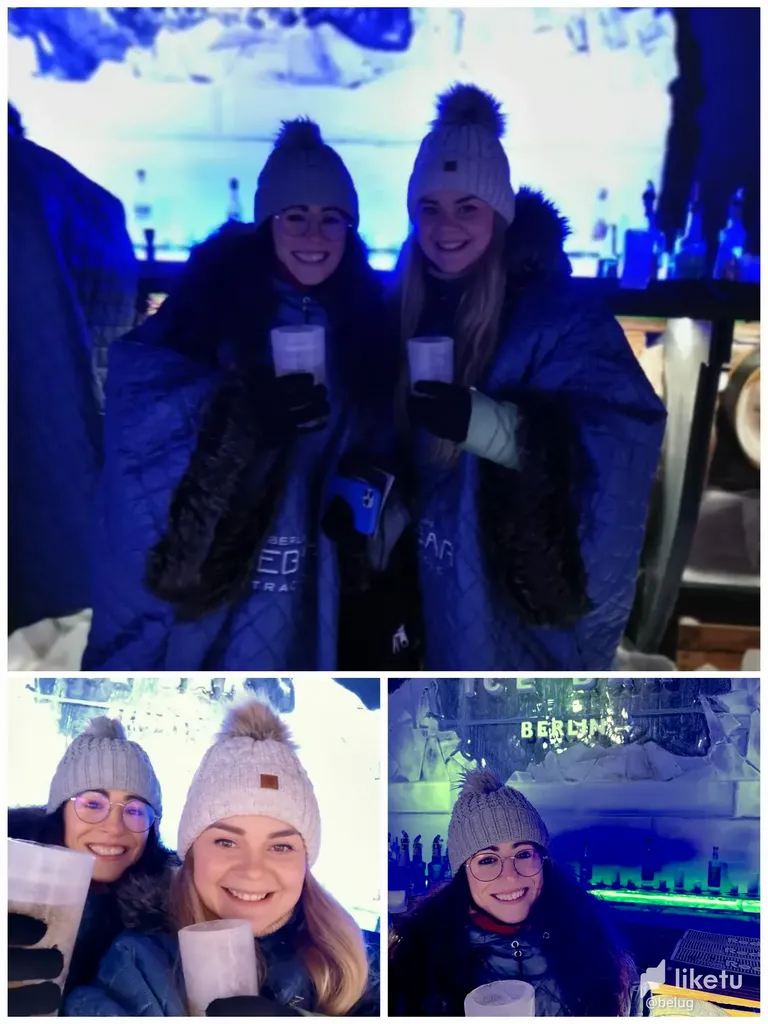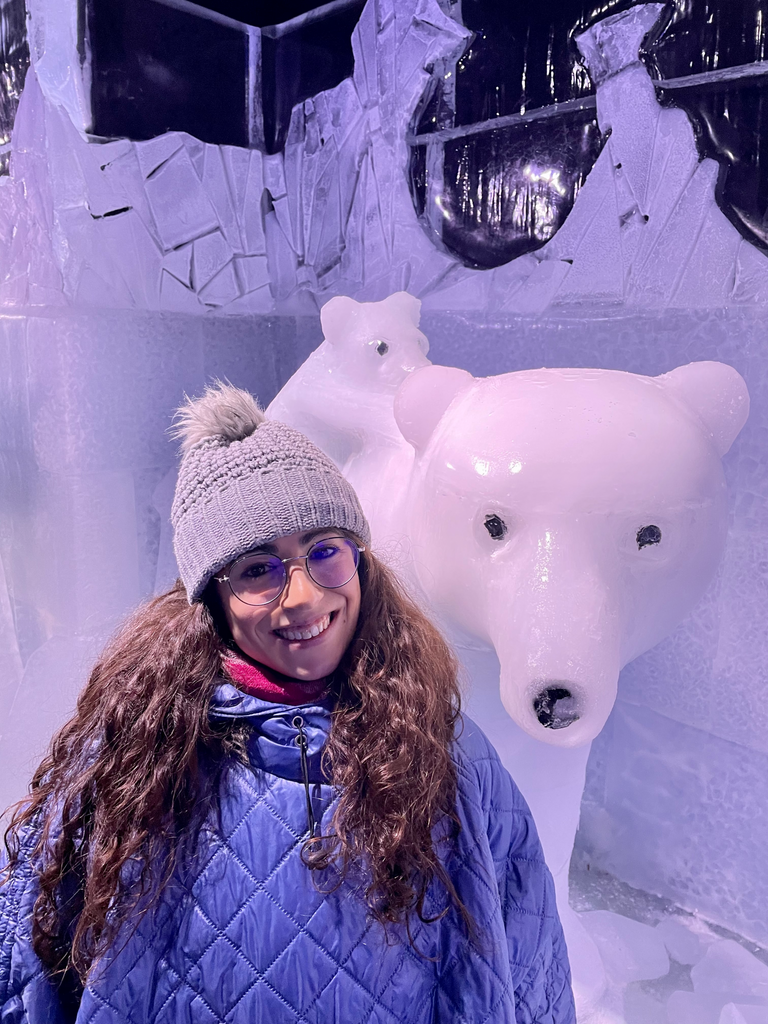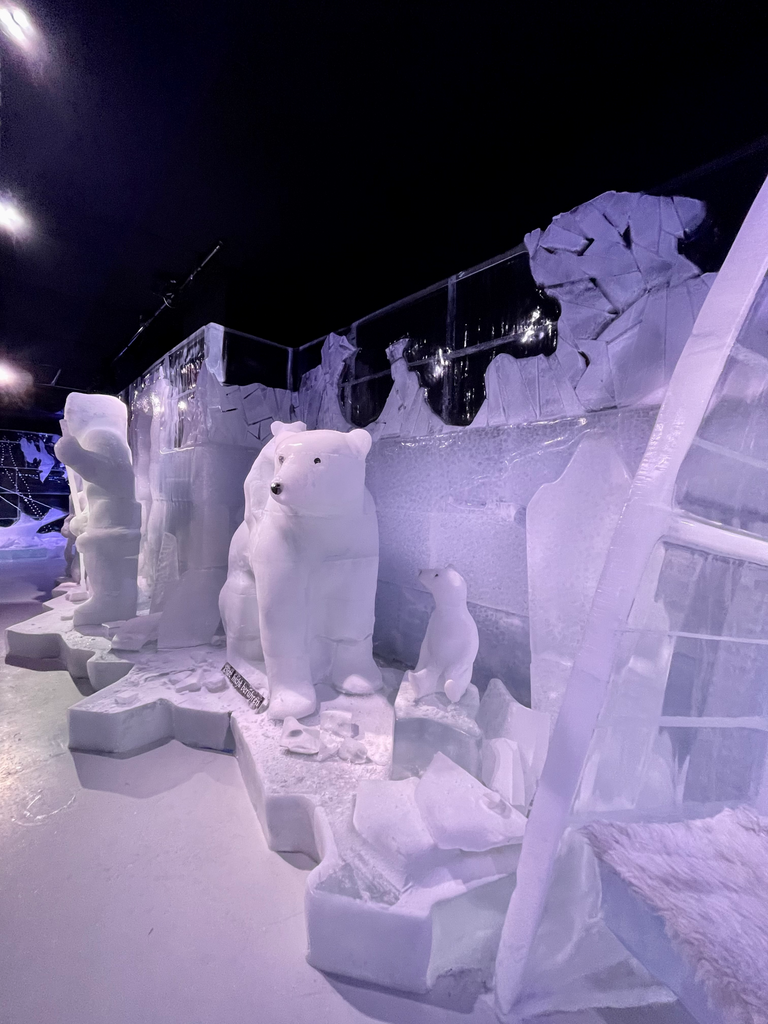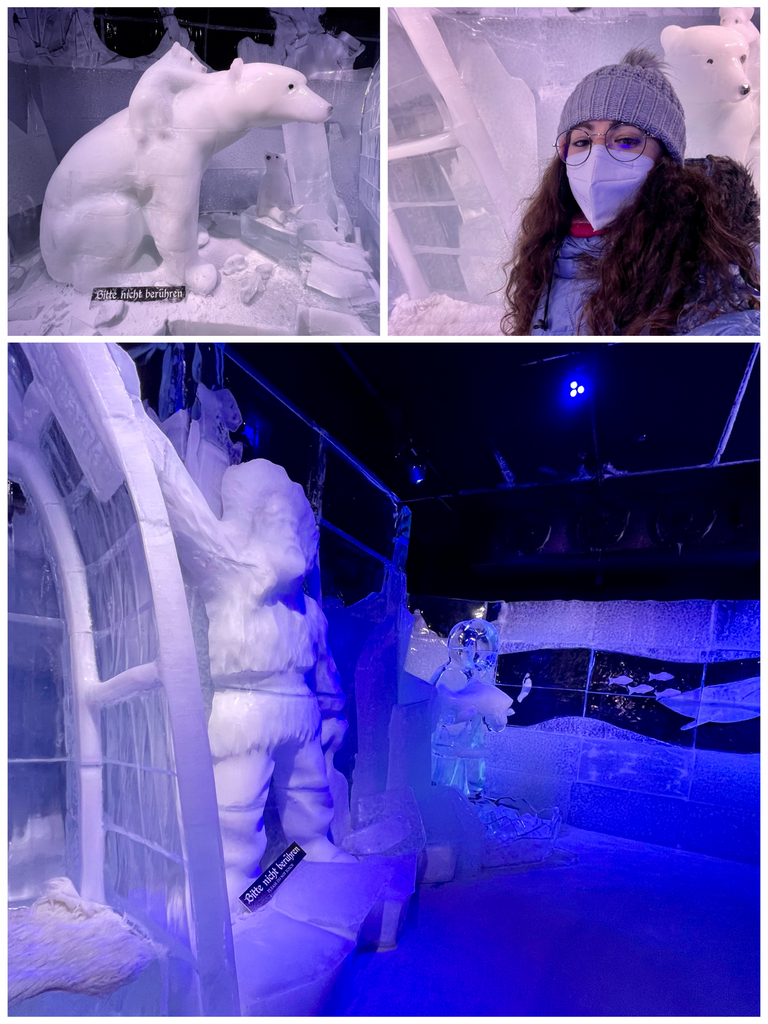 English
---
A bone chilling experience in Berlin!!!
---
Hello to all my dear friends of the Liketu community. It's a pleasure to be here once again! This time I will take you to Germany. I was there in December 2021 - January 2022, so I spent some of the coldest months in the country there.
That was the first time I was exposed to such low temperatures, as winter in my city can reach -4°C on its worst days, and this can happen once or twice per winter. In Germany, on the other hand, more than once the temperature reached -8°C, which for me, was too much.
Having spent a few good days in Hannover exposed to that temperature (it is a city parallel to Berlin but to the west), I was not so scared when I found out that in Berlin there was a bar, called Berlin Icebar, where they served you drinks in ice glasses and where the temperature reached -10ºC.
Although it was a bit scary, at least for me, who had decided that that level of cold was not my thing, I opted to visit the bar, as I considered it to be a unique experience.
At the time I paid €19 to enter, buying the ticket on the spot. This came with three drinks included and access to three rooms: the main bar, the room where they tell you the story and give you the clothes so you can stay more than 15-20 minutes at such low temperatures and finally the ice room.
---
The experience was exquisite. I arrived alone of course, because I was traveling that way, but inside I met a girl from Germany who was waiting for a friend, who had left her "planted" (as we say in Argentina).
To enter they asked for my passport and also gave me a kind of "passport" or fantasy card, where I would be marking my expedition through the bar and the drinks I was consuming.
So since we were both alone we decided to share the experience. We had a drink in the first room and then we went to the place where after a story (I don't remember), we were given the necessary equipment for the adventure: a thermal poncho and thermal gloves.
So, we went to the -10ºC room. It was full of ice sculptures. It was not very big, but it was very exotic. There were polar bears, Eskimos, chairs. And the glasses, just like that, were made of ice!
There we ordered some beers, but the barwoman insisted that we should keep drinking. So she gave us several shots of a liquor called Berliner Luft. It was very smooth, very tasty.
Once our time there was up, some guys from the bar approached us and offered us more shots in exchange for following Berlin Icebar on social media. Of course we said yes!
---
It was a pretty unique afternoon/evening, as it's very rare for me to go to a bar and drink like that on a trip, especially if I'm going alone. But I was up for the experience and I'm so glad, as it was one of those nice moments that I will always remember!
---
**I hope you liked the post, friends!
Thank you very much for being here!!!!
With love,
Español
---
Una experiencia para helarse los huesos en Berlin!!
---
Hola a todos mis queridos amigos de la comunidad de Liketu. Es un placer estar una vez más por aquí! En esta ocasión los llevaré a Alemania. Estuve allí en diciembre 2021 - enero 2022, por lo que pasé unos de los meses más fríos del país allí.
Aquella era la primera vez que me exponía a temperaturas tan bajas, ya que el invierno en mi ciudad puede alcanzar los -4ºC en sus peores días, y esto puede ocurrir una o dos veces por invierno. En cambio en Alemania, más de una vez la temperatura llegó a -8ºC, lo cual para mí, fue demasiado.
Habiendo pasado unos buenos días en Hannover expuesta a esa temperatura (es una ciudad que está paralela a Berlín pero hacia el oeste), no me asusté tanto cuando me enteré que en Berlin había un bar, llamado Berlin Icebar, en donde te servían las bebidas en vasos de hielo y en donde la temperatura llegaba a los -10ºC.
Aunque era algo de temer, al menos para mí, que había decidido que ese nivel de frío no era lo mío, opté por visitar el bar, ya que consideré que se trataba de una experiencia única.
En su momento pagué €19 por ingresar, comprando la entrada allí mismo. Esta venía con tres tragos incluidos y el acceso a tres salas: la principal del bar, la sala donde te cuentan la historia y te brindan la vestimenta para que puedas estar más de 15 - 20 minutos a temperaturas tan bajas y finalmente la sala de hielo.
---
La experiencia fue exquisita. Llegué sola claro, porque así estaba viajando, pero adentro conocí a una chica de Alemania que estaba esperando a una amiga, quien la había dejado "plantada" (así decimos en Argentina).
Para ingresar me pidieron el pasaporte y además me dieron una especie de "pasaporte" o tarjeta de fantasía, en donde yo iría marcando mi expedición por el bar y los tragos que iba consumiendo.
Así que como las dos estábamos solas decidimos compartir la experiencia. Tomamos un trago en el primer salón y luego pasamos al lugar donde tras una historia (que no recuerdo), nos dieron el equipamiento necesario para la aventura: un poncho térmico y guantes térmicos.
Así, pasamos a la sala de -10ºC. La misma estaba repleta de esculturas de hielo. No era muy grande, pero sí era muy exótica. Habían osos polares, esquimales, sillas. Y los vasos, tal cual, eran de hielo!!
Allí pedimos unas cervezas, pero la barwoman insistió en que debíamos seguir tomando. Así que nos regaló varios shots de un licor que se llama Berliner Luft. Era muy suave, muy rico.
Una vez que se terminó el tiempo de estar allí, se acercaron unos chicos del bar y nos ofrecieron más shots a cambio de seguir al Berlin Icebar por redes sociales. Por supuesto que dijimos que sí!
---
Fue una tarde/ noche bastante particular, ya que es muy raro que yo vaya a un bar y tome así en un viaje, sobre todo si voy sola. Pero estaba dispuesta a vivir la experiencia y me alegro mucho, ya que fue uno de esos lindos momentos que siempre recordaré!
---
Espero que les haya gustado el post amigos!!
Desde ya, muchas gracias por estar aquí!!
Con cariño,
---
Device: iPhone 12 Pro
Translation: DeepL
Dispositivo: iPhone 12 Pro
Traducción: DeepL
---
Pinmapple code: [//]:# (!pinmapple 52.52112 lat 13.40404 long A bone chilling experience in Berlin!!! d3scr)
---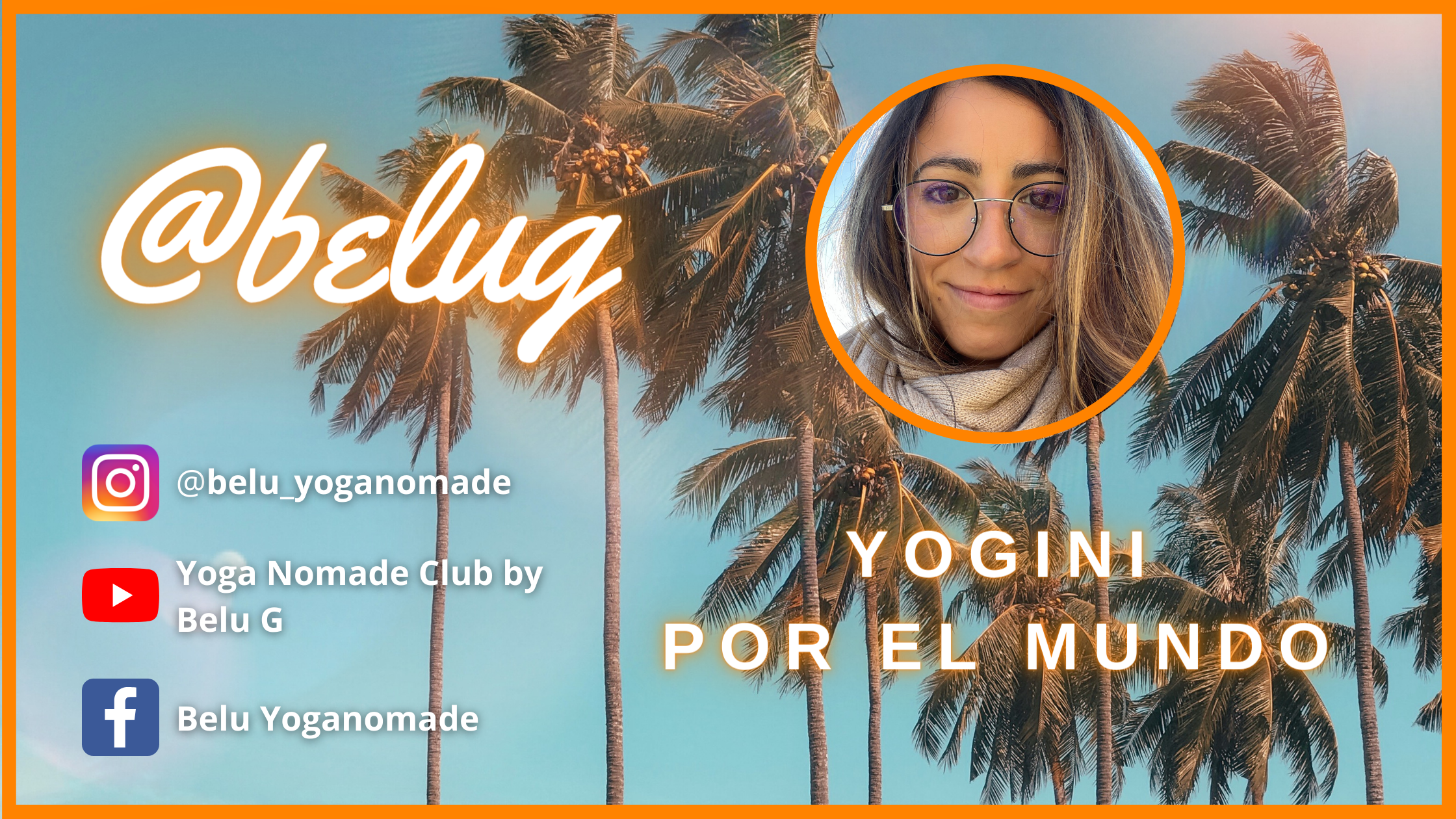 ---
For the best experience view this post on Liketu
---
---