Be surprised with Torre del Colle, where my Nomadic Being was born [Eng - Esp]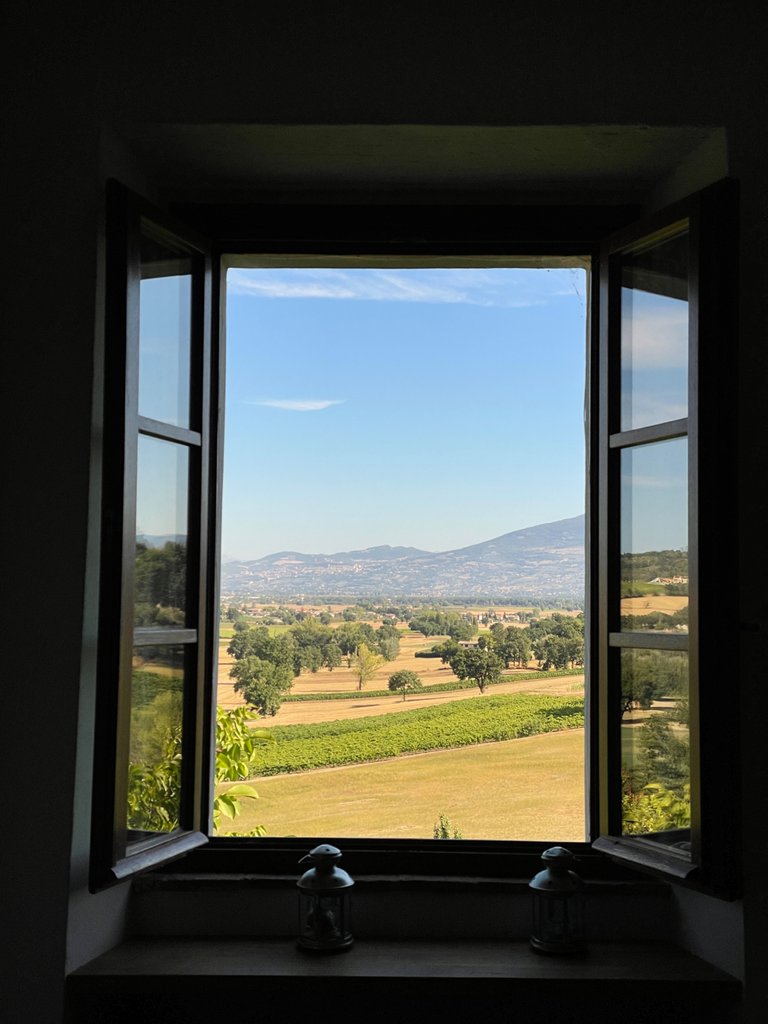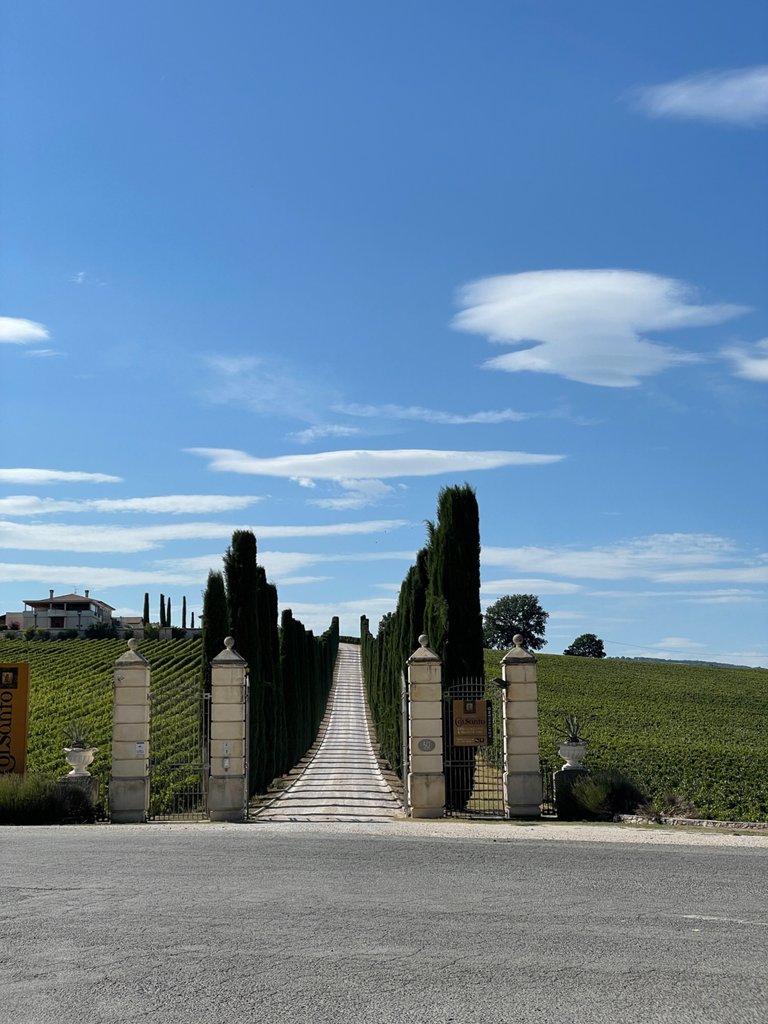 English
---
Come and be surprised with Torre del Colle, where my Nomadic Being was born
---
Hello to all my friends of the Pinmapple community, in the beautiful universe of Hive!!! Today I come to share with you a magical place, where a part of me that was resting deep inside my being, just woke up. It is that nomadic and adventurous Bethlehem that had long sought to communicate with my more structured part. Well... this place is so incredible that my soul was able to express itself without further detours.
Torre del Colle is a small town in Italy near the city of Rome. To get there, you have to take a train to Foligno and then a bus to Bevagna. After that, you have to wait and wait for the isolated bus that takes you to Torre del Colle or walk to the borgo.
Yes, I know, you may ask what is a borgo? Well, it is a sort of mini walled town where there are the basics of every village: a church, a square, a grocery store and some houses.
Español
---
Ven a sorprenderte con Torre del Colle, donde nació mi Ser Nómade
---
Hola a todos mis amigos de la comunidad de Pinmapple, en el hermoso universo de Hive!! Hoy vengo a compartir con ustedes un lugar mágico, en el que una parte de mí que descansaba profundamente en el interior de mi ser, simplemente despertó. Se trata de esa Belén nómade y aventurera que hacía tiempo buscaba comunicarse con mi parte más estructurada. Pues bien… este lugar es tan increíble que mi alma pudo expresarse sin más rodeos.
Torre del Colle es un pueblito de Italia que queda cerca de la ciudad de Roma. Para llegar a él, hay que tomar un tren hacia Foligno y luego un bus hacia Bevagna. Posteriormente, queda esperar y esperar el aislado colectivo que te lleva a Torre del Colle o bien caminar hacia el borgo.
Sí, lo sé, se preguntarán ¿qué es un borgo? Pues se trata de una especie de mini ciudad amurallada en donde existe lo básico de cada pueblo: una iglesia, una plaza, un negocio de comidas y algunas viviendas.
---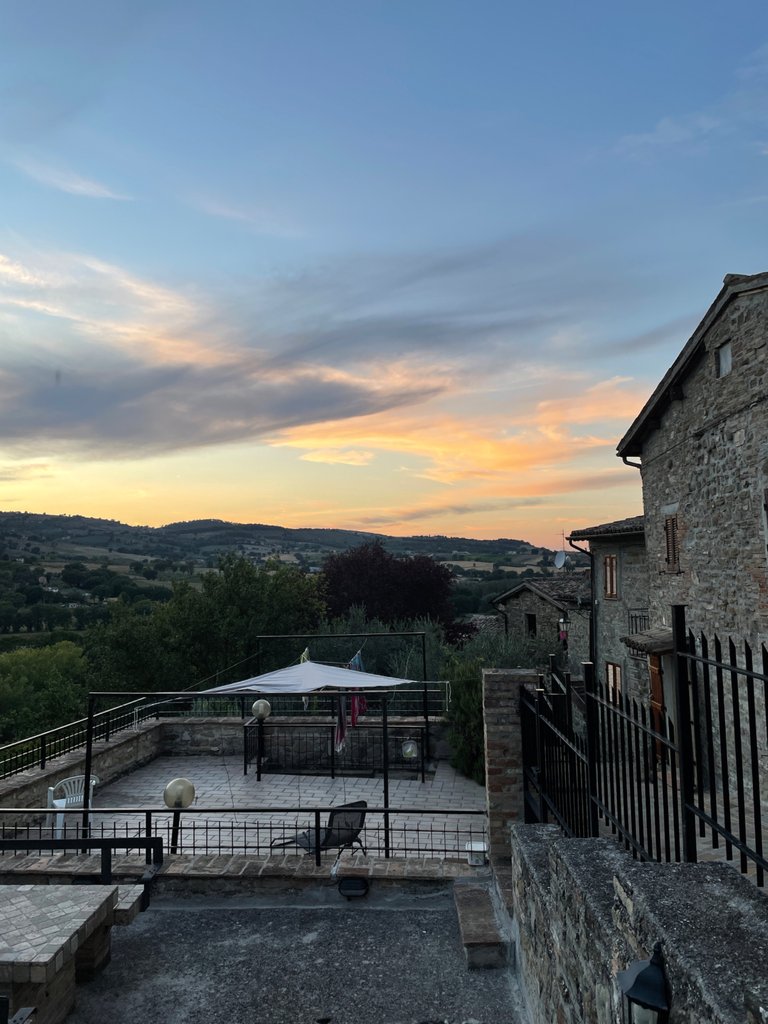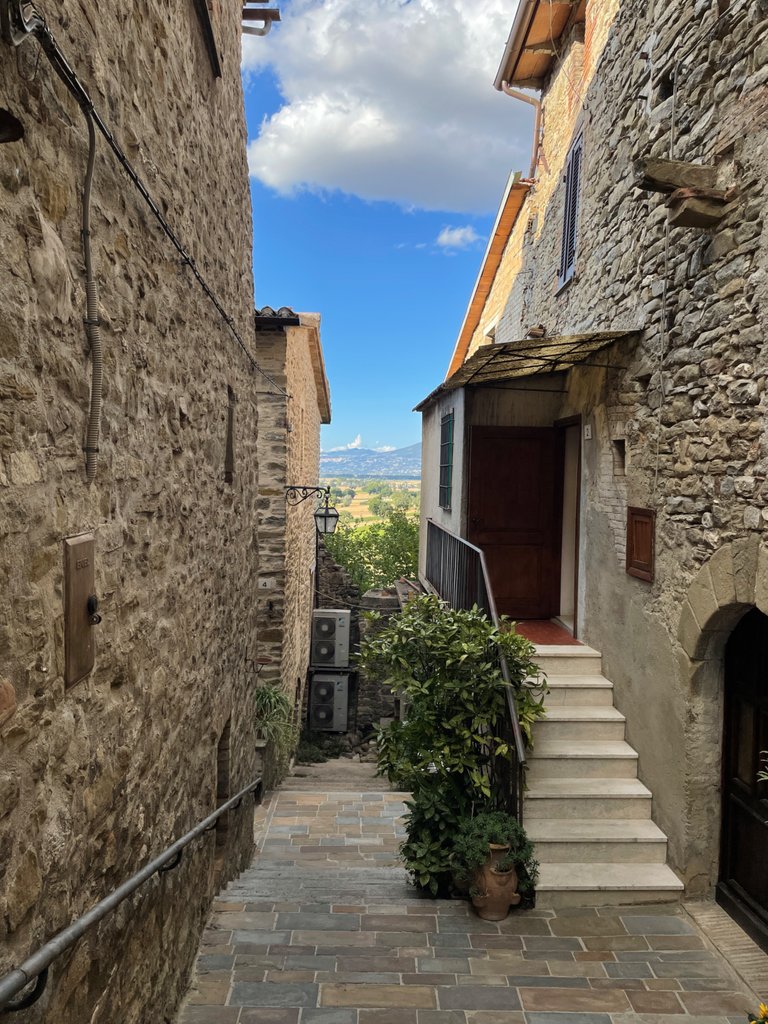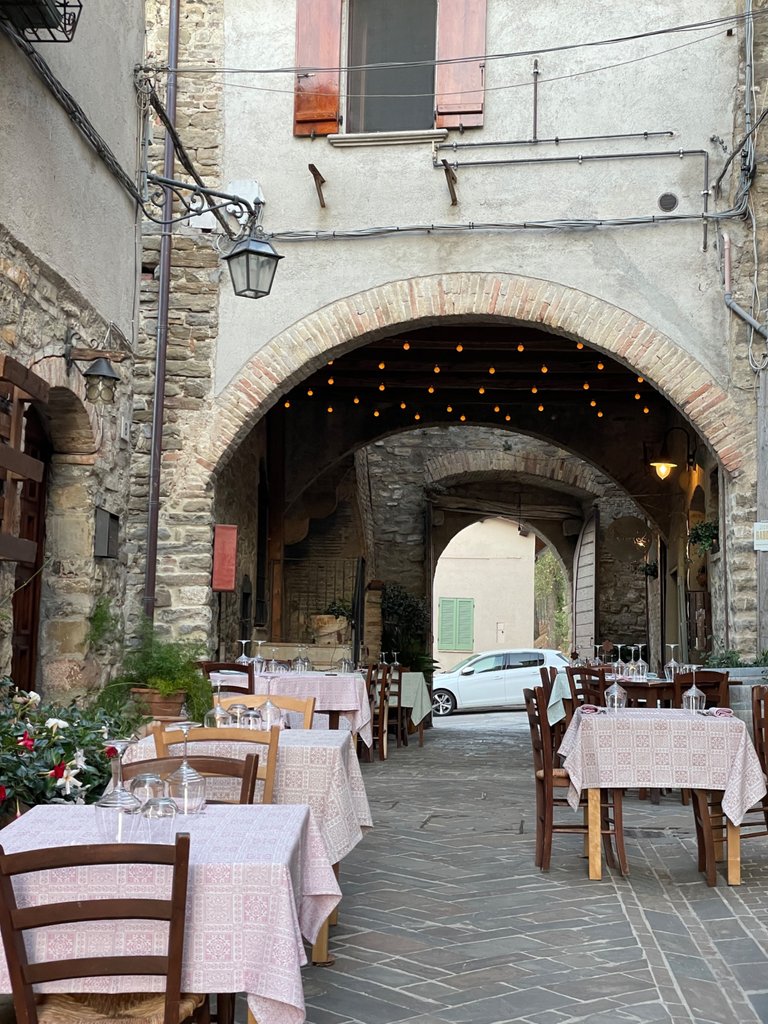 ---
In Italy there are smaller borgoes and there are larger ones. For example Bevagna is a fairly large borgo that not only has more than one store (quite a few in fact), but also has a theater, a couple of main streets and several houses. But Torre del Colle is a tiny one.
The number of inhabitants is 18 (just as you read it), and it only has a restaurant, a hostel, a bed & breakfast and a chapel that usually opens for weddings.
En Italia hay borgos más pequeños y los hay más grandes. Por ejemplo Bevagna es un borgo bastante grande que no solo cuenta con más de un comercio (bastantes más en verdad), sino que además tiene un teatro, un par de calles principales y varias viviendas. Pero Torre del Colle, es uno pequeñito.
La cantidad de habitantes que hay en él, es de 18 (así como lo leen), y solamente tiene un restaurante, un hostel, un bed & breakfast y una capilla que abre por lo general, para casamientos.
---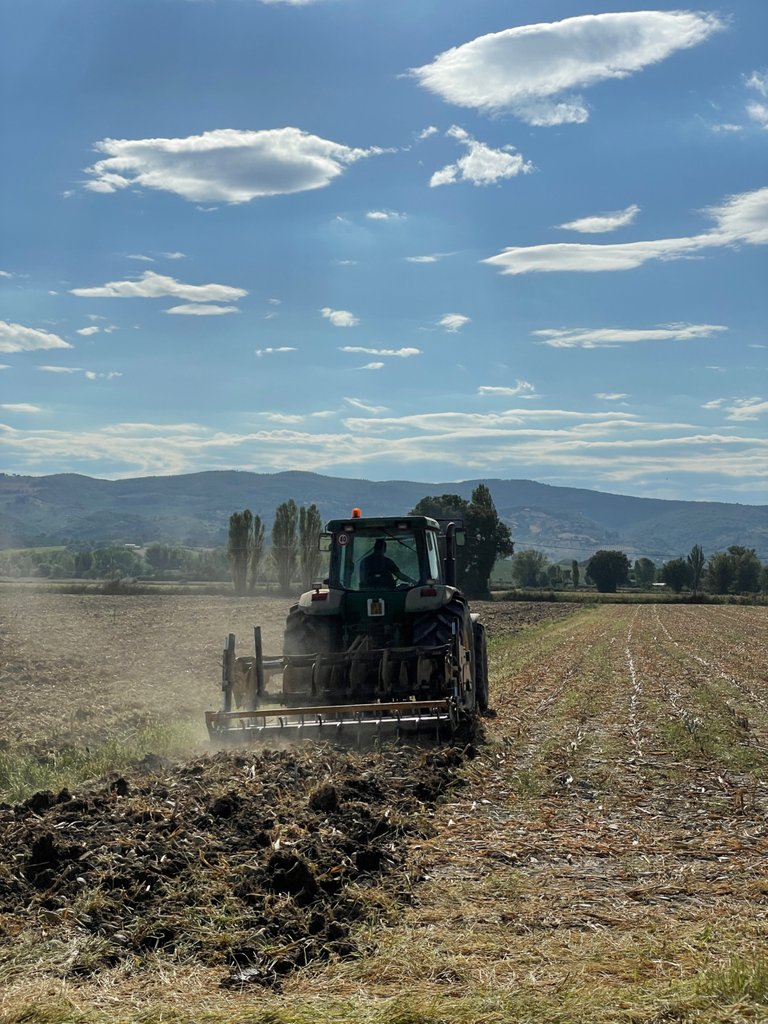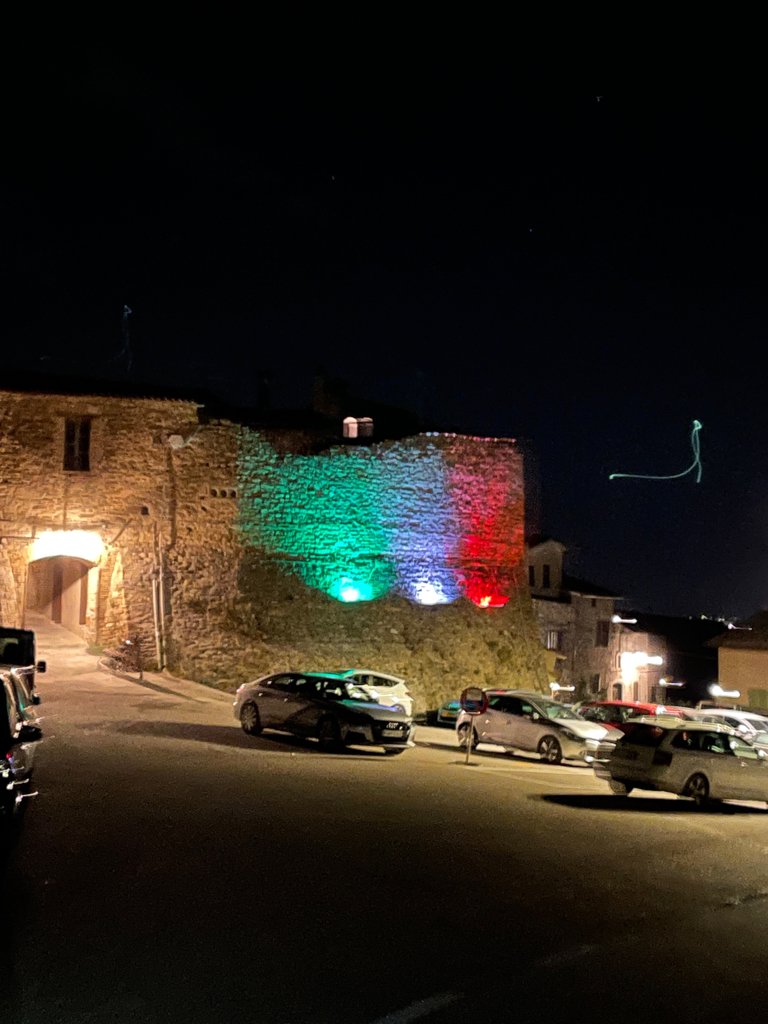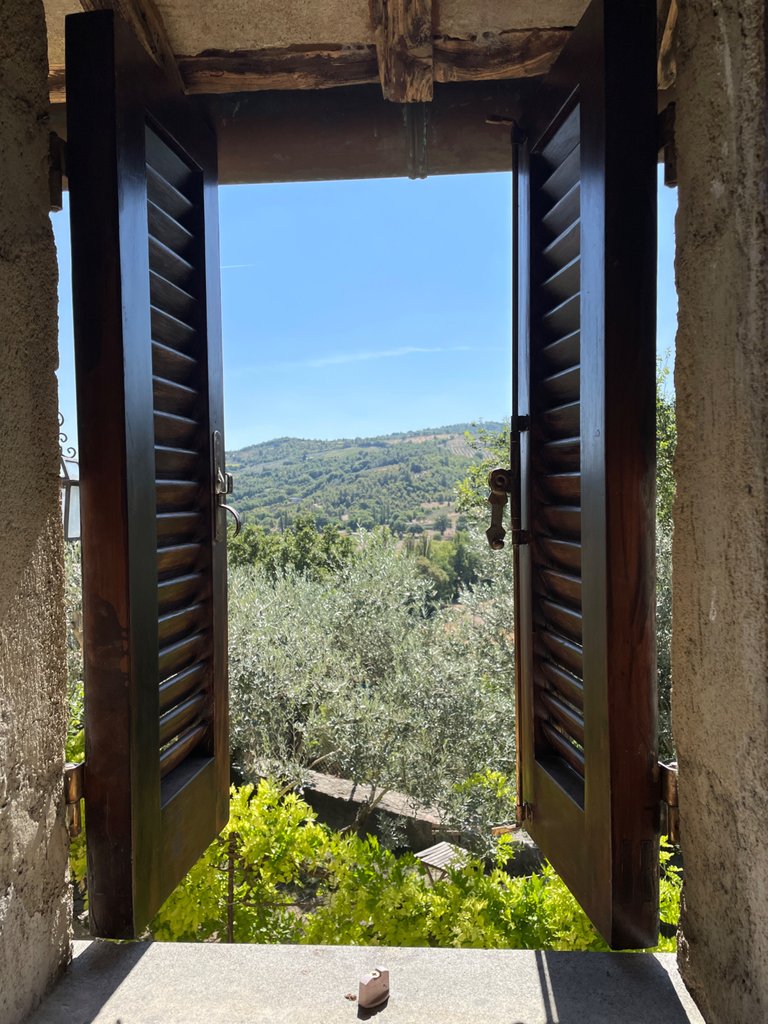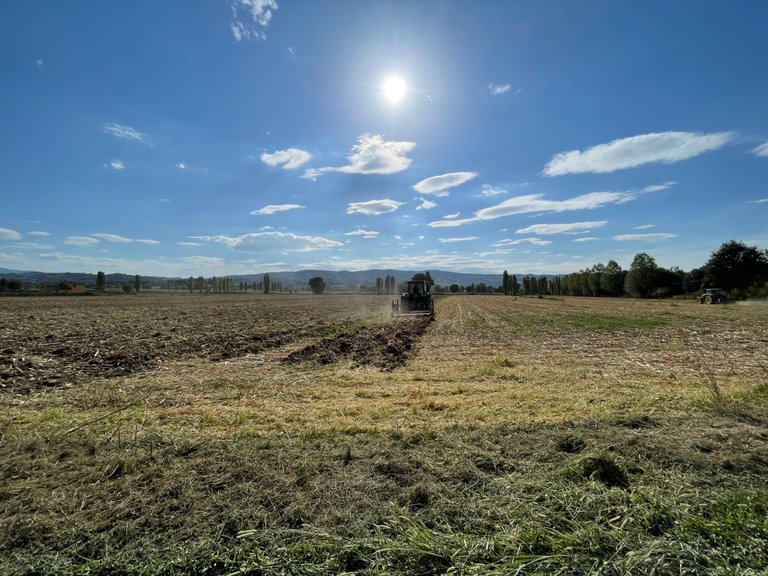 ---
The moment I set foot not only in Torre del Colle, but also in the surrounding grounds, my eyes really couldn't believe what they were seeing: a paradise. It was just like a movie image, but I was seeing it in real life.
In my case, that first day, I took a cab from Foligno to Torre del Colle that cost me €25, because I was completely unfamiliar with the buses and my Italian was practically null to guide me. On top of that, I didn't have an Italian SIM card but a Spanish one, and as I didn't know about mobile data and so on, I hadn't calculated the amount I needed to comfortably have internet.
However, the cab was a great option because I had two very heavy suitcases and that way, I could calmly contemplate the scenery without worrying too much about anything else.
En el momento que pisé no solo Torre del Colle, sino también los terrenos aledaños, de verdad que mis ojos no podían creer lo que veían: un paraíso. Era igual a una imagen de película, pero lo estaba viendo en la vida real.
En mi caso, aquel primer día, tomé un taxi desde Foligno a Torre del Colle que me costó €25, porque desconocía por completo los buses y mi italiano era prácticamente nulo como para guiarme. Sumado a ello, no tenía una tarjeta SIM italiana sino española, y como desconocía el tema de los datos móviles y demás, no había calculado la cantidad que necesitaba para disponer cómodamente de internet.
Igualmente, el taxi fue una gran opción porque tenía dos valijas muy pesadas y de ese modo, pude contemplar con calma el paisaje, sin preocuparme demasiado por algo más.
---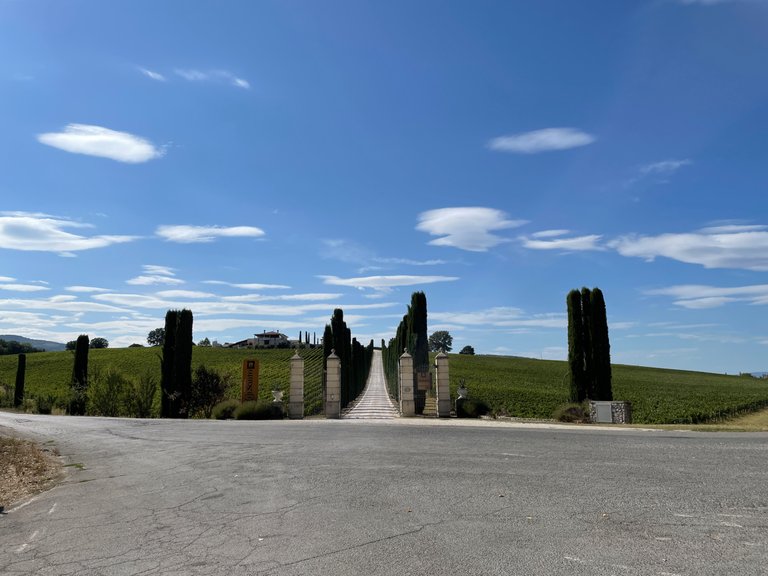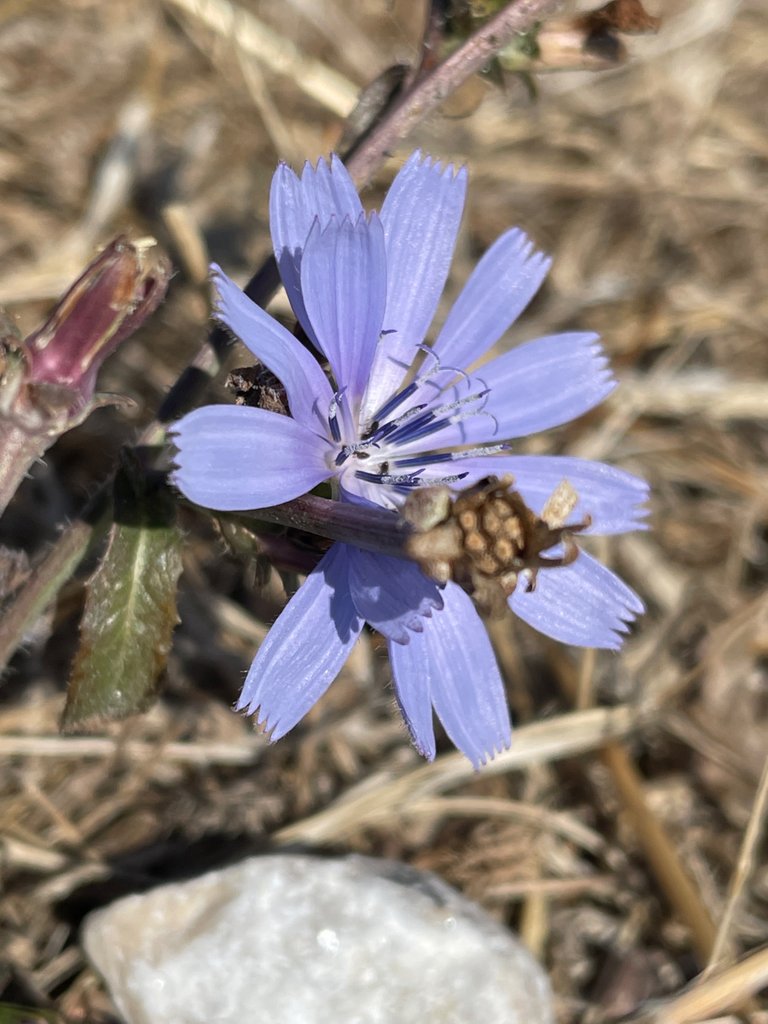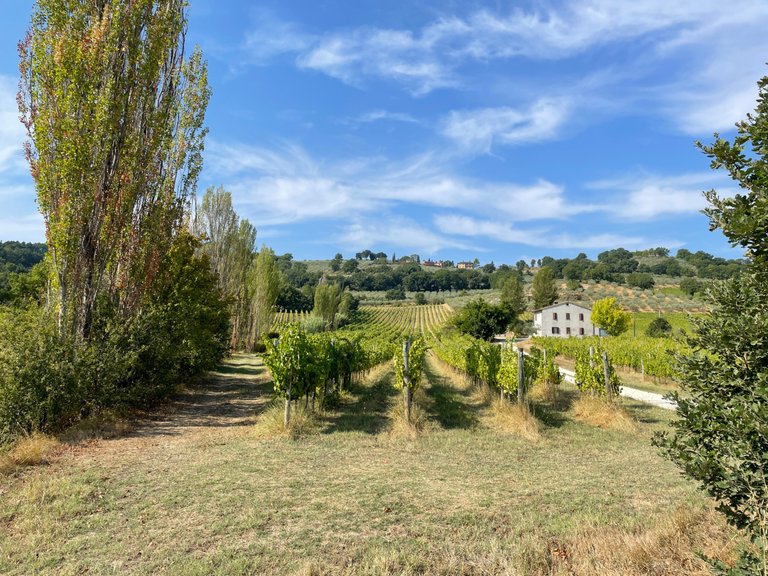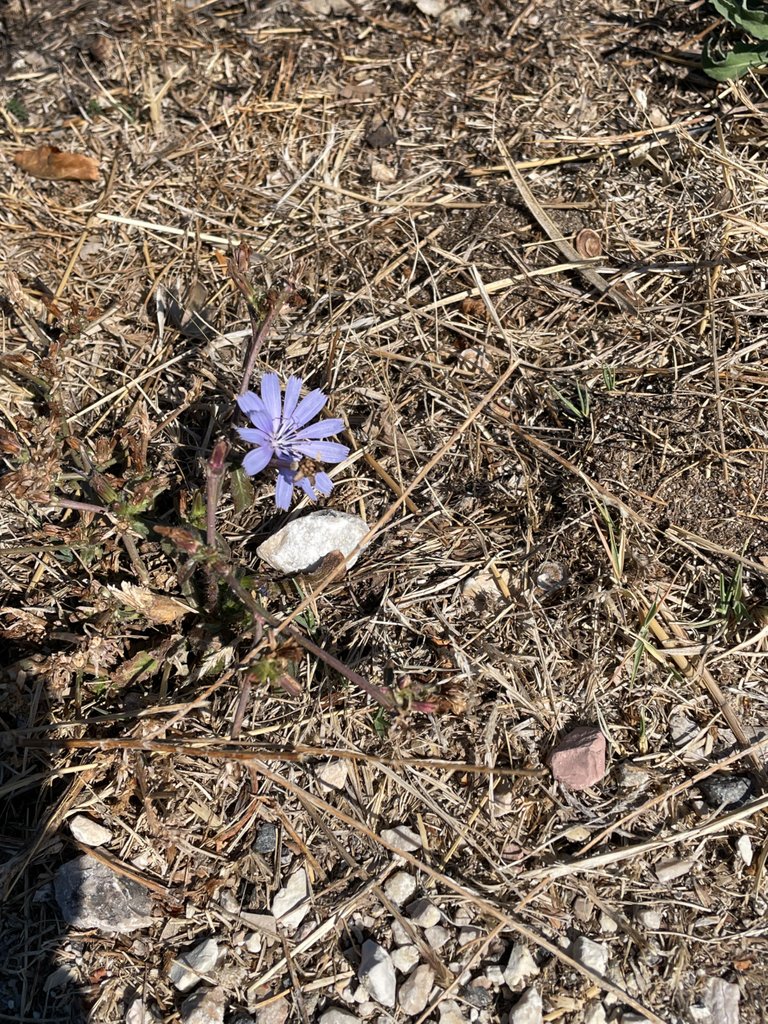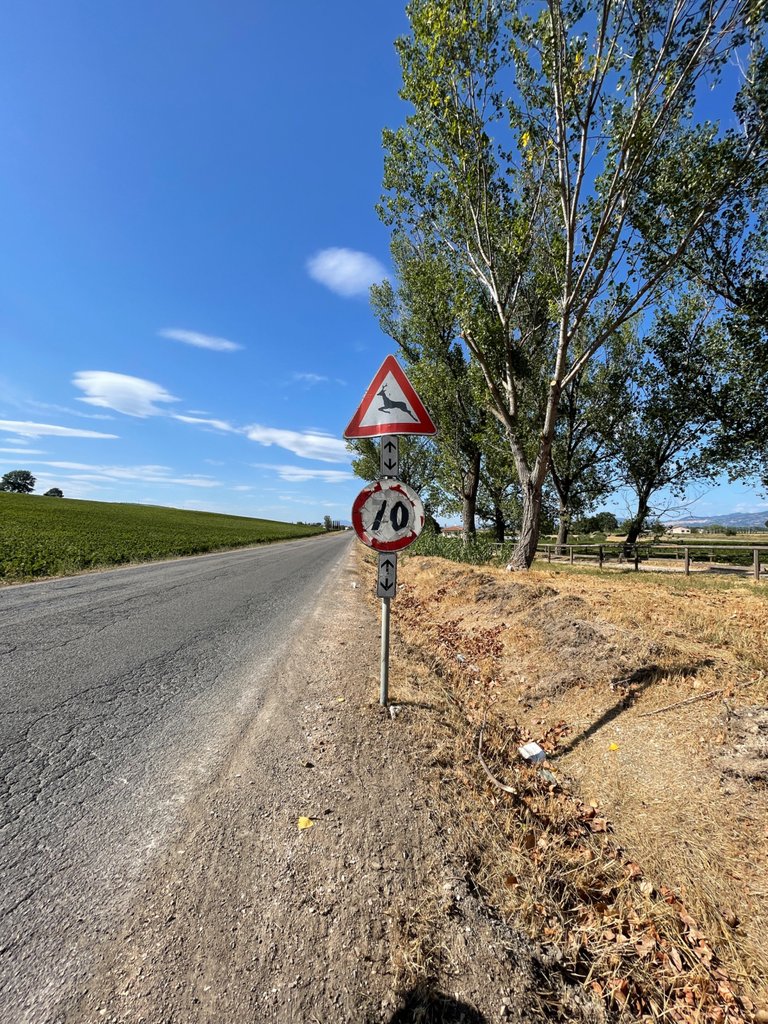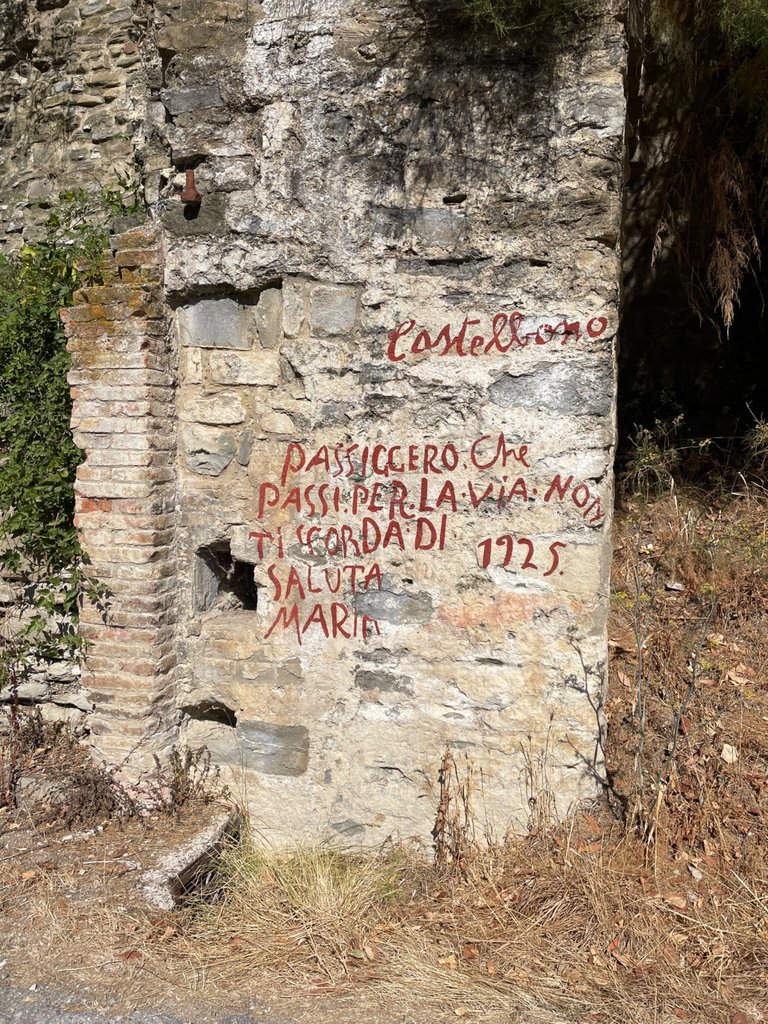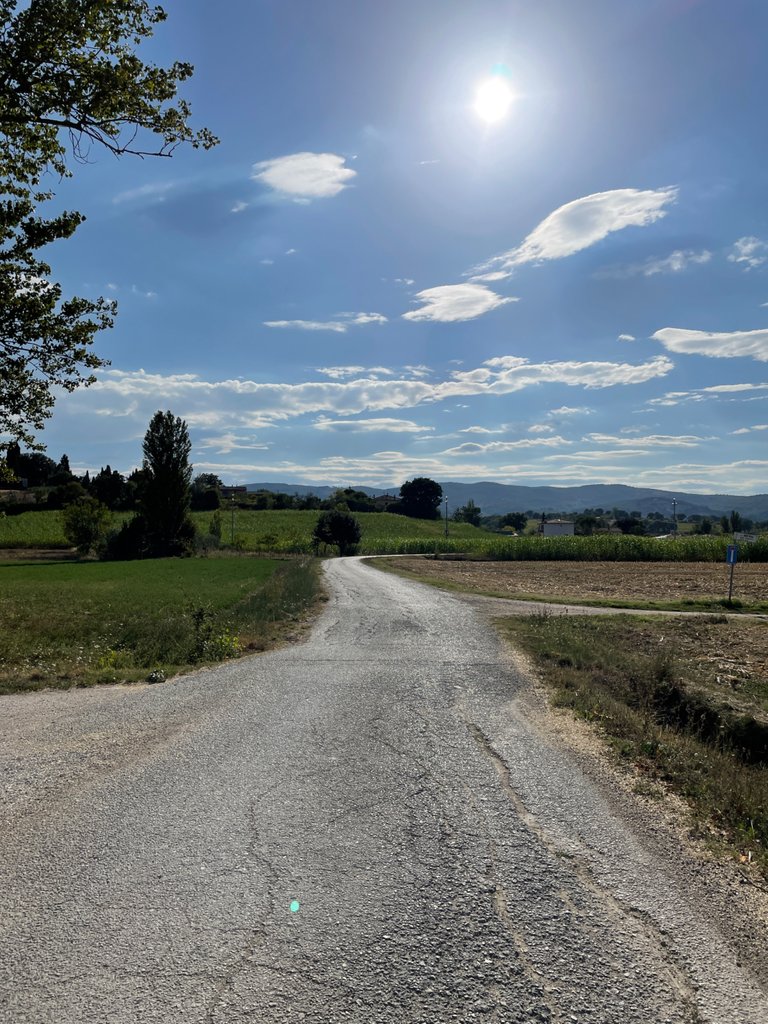 ---
Torre del Colle was my home for a month and there, in Ostello Bello, I did my first volunteer work, an experience that would lead me to walk the most beautiful trails I have ever experienced, and that was the kick-off for 5 subsequent experiences as a volunteer.
Torre del Colle de este modo, fue mi hogar durante un mes y allí, en Ostello Bello, realicé mi primer voluntariado, una experiencia que me llevaría a transitar los senderos más bellos que jamás haya vivido, y que fue el puntapié para 5 experiencias posteriores como voluntaria.
---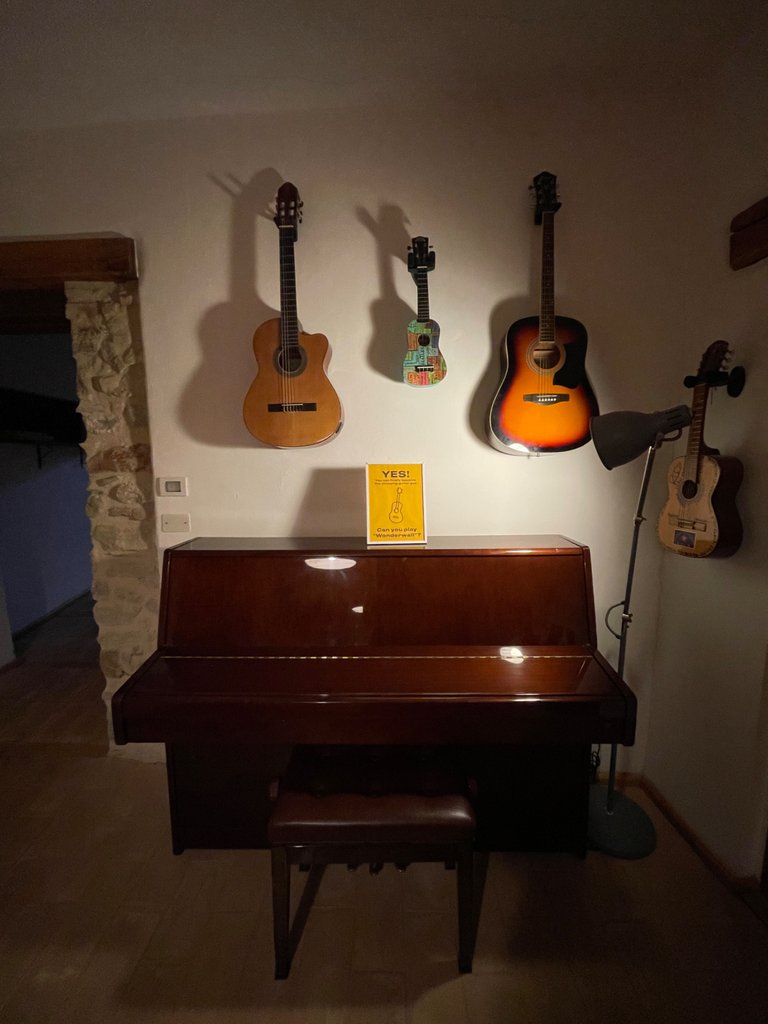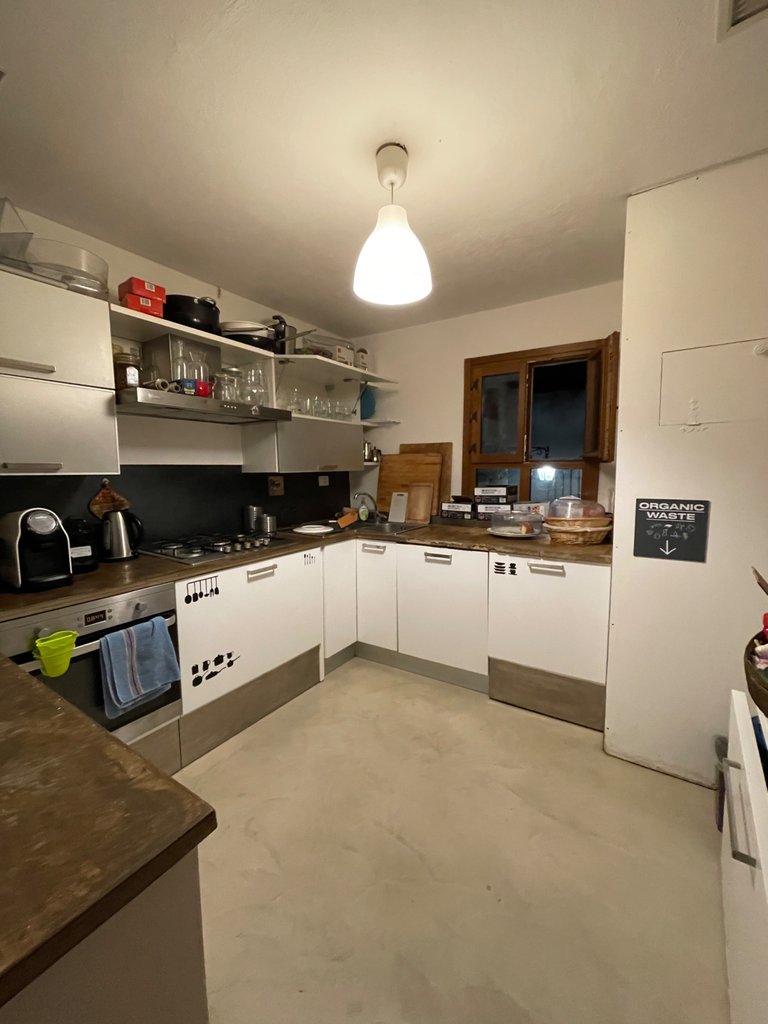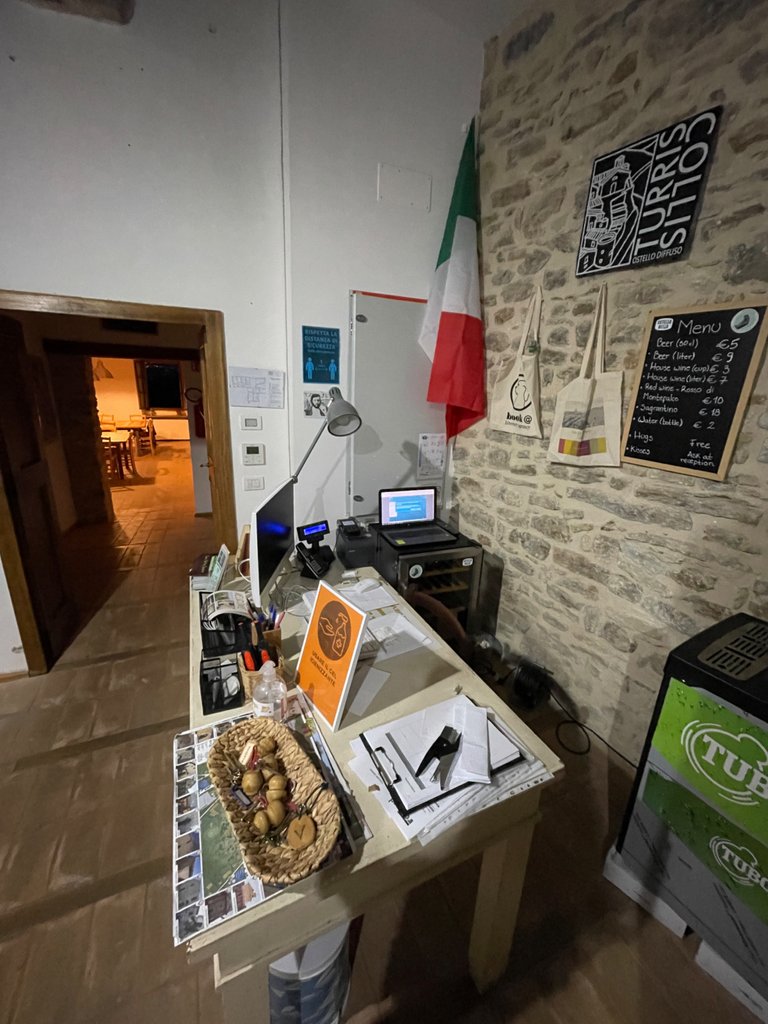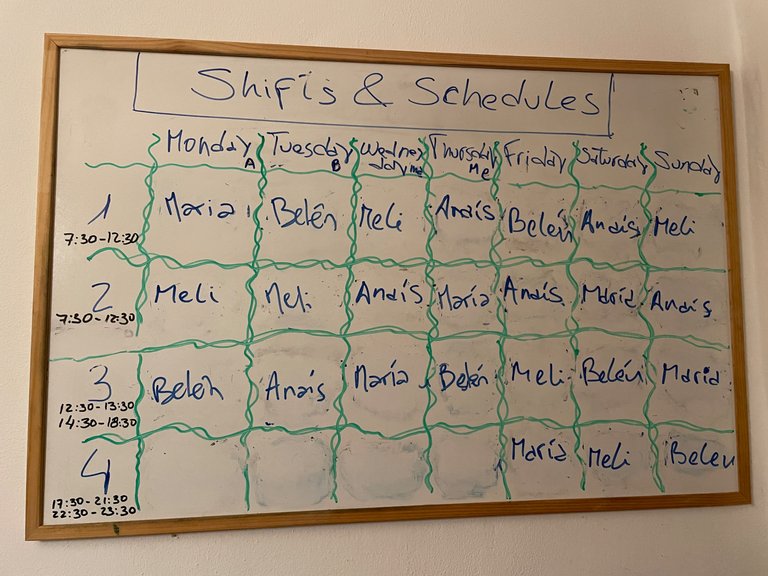 ---
This small borgo is located in the region of Umbria, which is full of vineyards and wineries. The landscape surrounding the tiny village is green and humid, but its humidity is not invasive; on the contrary, it is very pleasant.
In that September of 2021, the weather was inviting to be in short sleeves and to sit down to welcome the sunset, since the temperature was very pleasant and perhaps just in the evening, I started to ask for a warm jacket.
However, I met several people who experienced Torre del Colle in winter, and its friendliness in the weather, changes noticeably in that season, becoming a cold and windy space. Fortunately, I was left with the sunny experience of the borgo.
Este pequeño borgo se ubica en la región de Umbría, que está repleta de viñedos y bodegas. El paisaje que rodea al ínfimo pueblo es verde y húmedo, pero su humedad no es invasiva, sino que por el contrario, es muy agradable.
En aquel septiembre del 2021, el clima invitaba a estar de mangas cortas y a sentarse a recibir el atardecer, ya que la temperatura era muy agradable y quizás recién llegada la noche, empezaba a pedir alguna camperita de abrigo.
Sin embargo, conocí a varias personas que experimentaron Torre del Colle en invierno, y su amabilidad en el tiempo, cambia notablemente en dicha estación, convirtiéndose en un espacio frío y ventoso. Afortunadamente, me quedé con la experiencia soleada del borgo.
---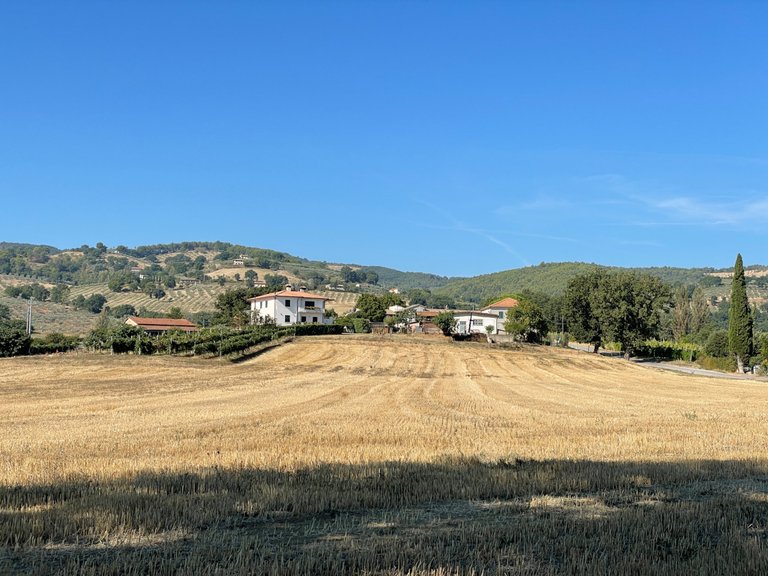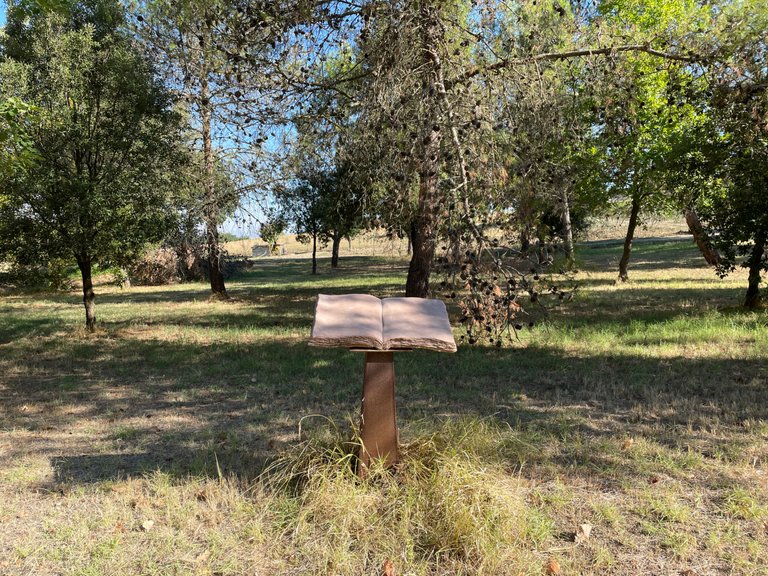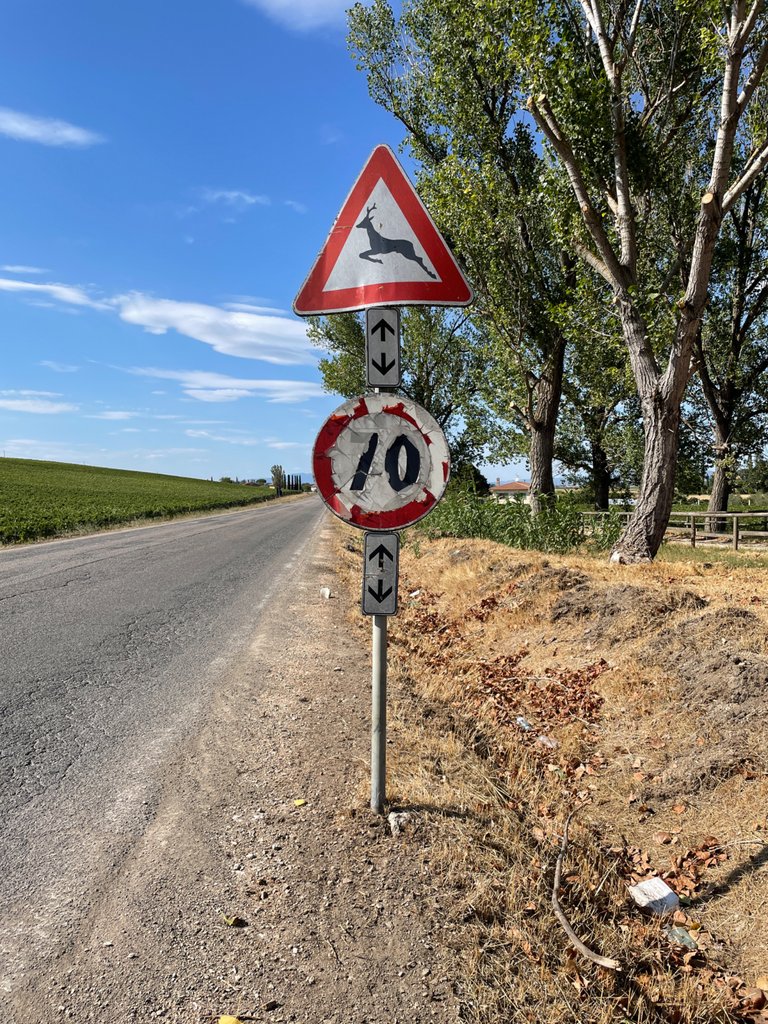 ---
I hope I was able to take you on a tour of this beautiful place and that you enjoyed it!
¡Espero haberlos podido llevar a pasear por este precioso lugar y que lo hayan disfrutado!
---
I hope you like it!
Thanks a lot for being here!
With love,
Espero que les guste!!
Muchas gracias por estar aquí!
Con cariño,
---
Pinmapple code: [//]:# (!pinmapple 42.94510 lat 12.57566 long Come and be surprised with Torre del Colle, where my Nomadic Being was born d3scr)
---
Device: iPhone 12 Pro
Translation: DeepL
Dispositivo: iPhone 12 Pro
Traducción: DeepL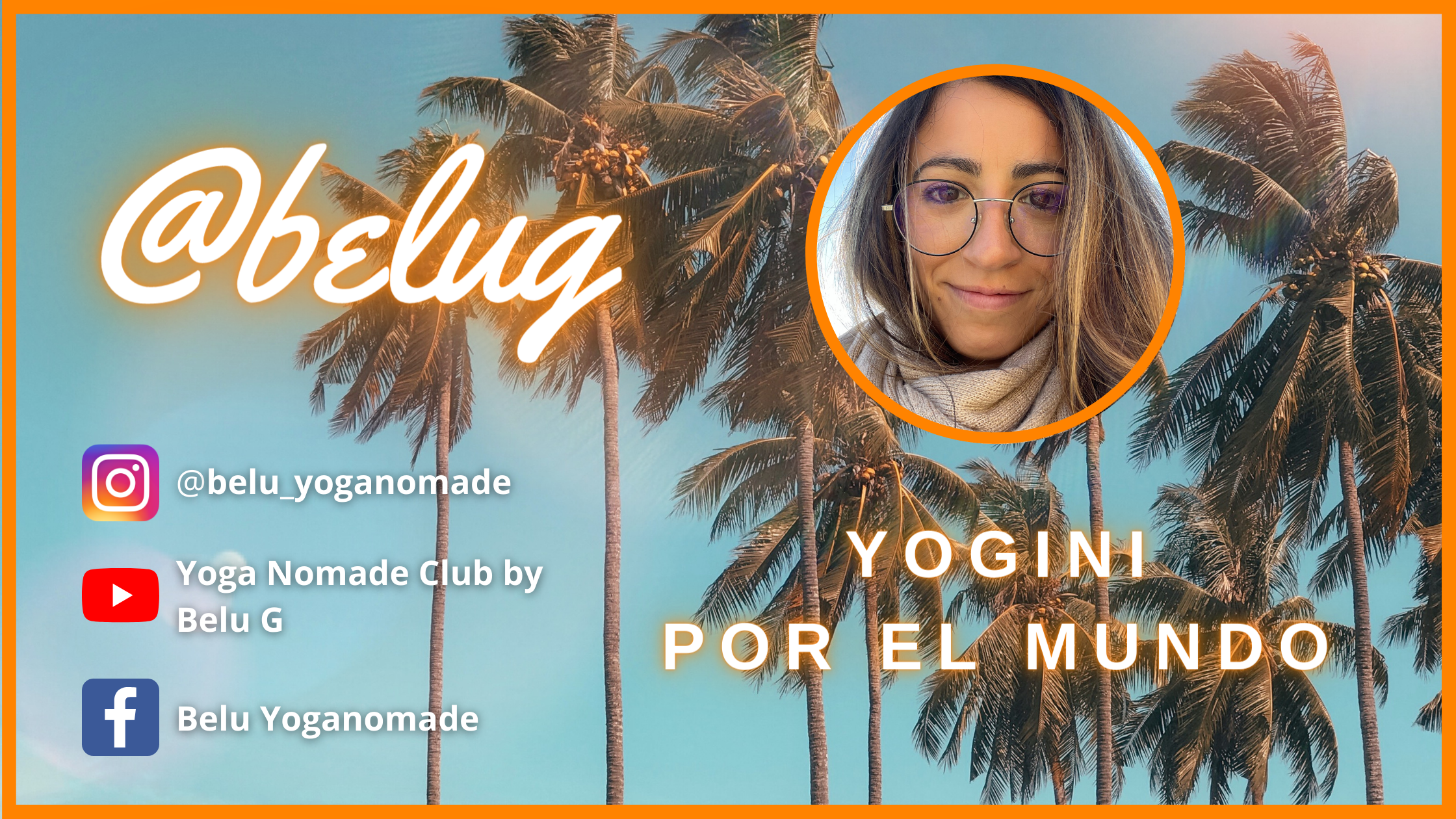 ---
---