¿Cómo alimentar a tu Beagle? (También útil para otros perritos) [Eng - Esp]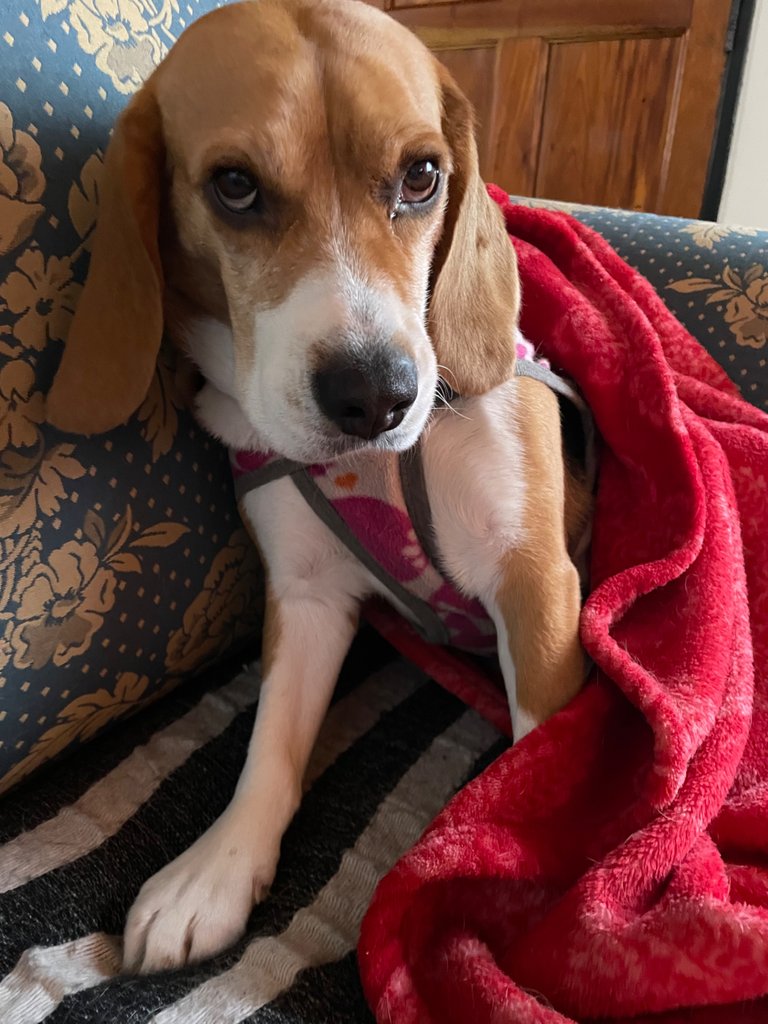 Español
---
¿Cómo alimentar a tu Beagle? (También útil para otros perritos)
---
Hola a todos por aquí! Espero que estén teniendo un gran día! Hoy quisiera hablar un poco sobre cómo alimentar a tu Beagle.
Hace un tiempo introduje el tema de cómo domar a esta bellísima raza de perritos, pero en ese "amaestrar" al pobrecito animal (cada vez me chocan más estos términos, pero todos nos entendemos de esta manera), está el tema de la alimentación, que particularmente en los Beagles, pasa a ser bastante delicado.
Puedes aplicar esta breve guía con cualquier otro perrito tranquilamente, ya que excede los cuidados y atenciones básicas de un perro. Lo digo por experiencia, porque esta es mi cuarta perrita, y es la primera vez que tengo que tener los ojos tan abiertos.
English
---
How to feed your Beagle? (Useful for also dogs as well)
---
Hello everyone over here! I hope you are having a great day! Today I'd like to talk a little bit about how to feed your Beagle.
Some time ago I introduced the topic of how to tame this beautiful breed of dogs, but in this "taming" of the poor little animal (I am increasingly shocked by these terms, but we all understand each other in this way), there is the issue of feeding, which particularly in Beagles, becomes quite delicate.
You can apply this brief guide with any other dog, since it exceeds the basic cares and attentions of a dog. I say this from experience, because this is my fourth dog, and it is the first time I have to keep my eyes so open.
---
Hay tres puntos fundamentales:
Entiéndase por alimentación todo lo que tu mascota consume, incluso los "premios". Porque el animal no tiene un concepto de alimentación, solo quiere comer, y todo lo que se le dé, estará dentro de las posibilidades para el perrito, que poco a poco empezará a desarrollar sus actos reflejos.

El momento MÁS importante en la alimentación de tu Beagle, es cuando es cachorro. Sigue siendo FUNDAMENTAL de adulto, pero lo que aprenda de pequeño, nunca se irá de su conducta.

La raza "Beagle" podría estar comiendo todo el día, ya que como mencioné previamente, no tienen sensación de saciedad, pero claro… su cuerpo sí tiene un límite, por lo que empiezan a ganar peso rápidamente (y de ahí derivan otras patologías asociadas al sobrepeso).
There are three fundamental points:
Understand by feeding everything that your pet consumes, even the "treats". Because the animal has no concept of food, it only wants to eat, and everything you give it, will be within the possibilities for the puppy, which will gradually begin to develop its reflexes.

The MOST important moment in feeding your Beagle is when he is a puppy. It is still FUNDAMENTAL as an adult, but what he learns as a child will never leave his behavior.

The "Beagle" breed could be eating all day long, since as I mentioned previously, they have no feeling of satiety, but of course... their body does have a limit, so they start to gain weight quickly (and from there derive other pathologies associated with overweight).
---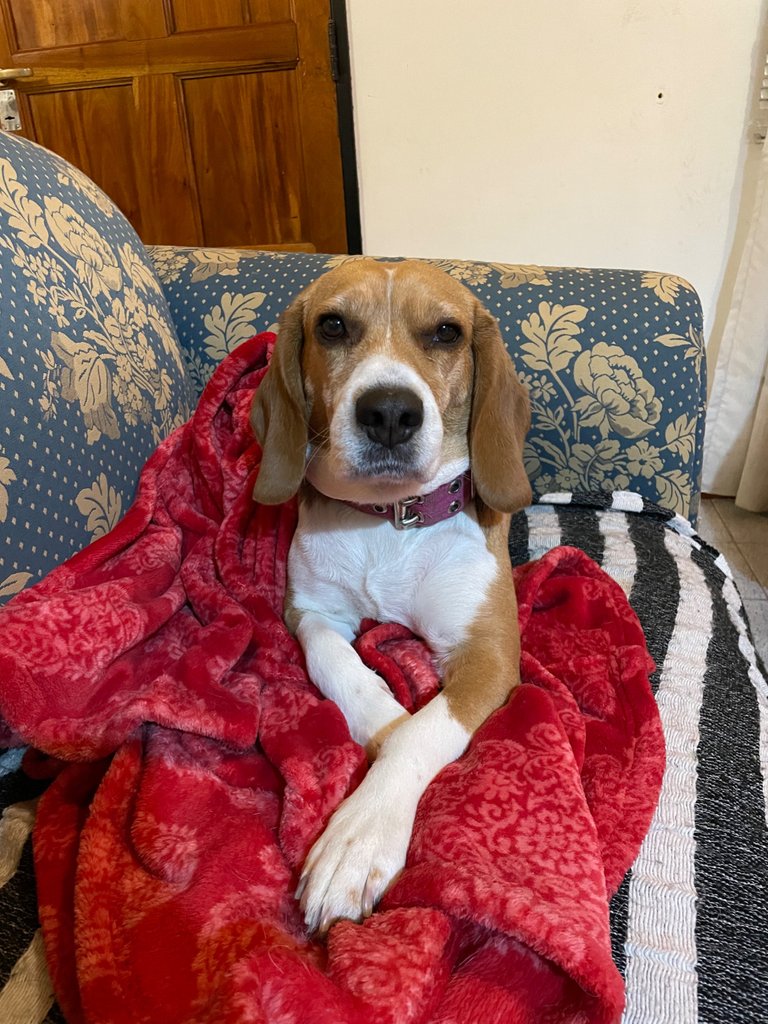 ---
Veamos entonces qué hacer para alimentar a nuestro perrito!
---
¿Cómo alimentar a tu Beagle cuando es cachorro?
---
Si el perrito ya está apto para pasar al alimento balanceado, y si este está dentro de tus posibilidades económicas, empieza con él. Busca en Internet la marca que mejor se adapte a tu bolsillo, pero mientras puedas, intenta averiguar cuál es la que tiene menos grasa.
Hay marcas de alimento balanceado muy económicas, que terminan por arruinar el hígado del animal. Si tienes alguna de estas marcas en mente para alimentar a tu Beagle, te recomiendo que hagas una buena investigación online sobre qué tiene esa línea. Si descubres que en verdad es muy mala para la salud del perro, creo que quizás te convenga hacerle la comida vos.
Let's see then what to do to feed our puppy!
---
How to feed your Beagle as a puppy?
---
If the puppy is ready to switch to balanced food, and if it is within your financial means, start with it. Search the Internet for the brand that best suits your budget, but while you can, try to find out which one has the least fat.
There are very cheap brands of balanced feed that end up ruining the animal's liver. If you have any of these brands in mind to feed your Beagle, I recommend that you do a good online research on what that line has. If you find out that it is really bad for your dog's health, I think you might want to feed it to him yourself.
---
¿Cómo hacer la comida?
La comida para un perro es muy similar a la que consumimos los humanos, solo que hay que evitar colocarle grasas, picantes, verduras ácidas como la cebolla o el tomate; además, la palta o las nueces (que para nosotros son tan saludables), a los perros les hace mal. Lo mismo pasa con la leche, que fomenta la creación y proliferación de parásitos. Podrías leer un poco más sobre qué no pueden comer los perros ya que yo solo te estoy contando lo que he ido aprendiendo con el tiempo, cuidando a mis diferentes mascotas.
En conclusión, si tú cocinas la comida del animalito, intenta que sea lo más magra posible y con alimentos que sabes que son muy buenos para la salud humana, como un poco de carne de cualquier tipo magra, zapallo, zanahoria, polenta, arroz, fideos. Igualmente, no hay que excederse con los almidones, ya que puede generarles diabetes (lo que los lleva a la ceguera rápidamente).
Sin embargo insisto en que si un buen alimento balanceado es posible, es lo mejor, porque el animal sabrá que esa es su comida, y si quieres puedes compartir con él, de vez en cuando, alguna otra cosita para que no se aburra.
**How to prepare the food?
The food for a dog is very similar to the one we humans eat, only that we must avoid fatty, spicy, acid vegetables such as onion or tomato; besides, avocado or nuts (which are so healthy for us), are bad for dogs. The same happens with milk, which encourages the creation and proliferation of parasites. You could read a little more about what dogs cannot eat since I am only telling you what I have learned over time, taking care of my different pets.
In conclusion, if you cook the pet's food, try to make it as lean as possible and with foods that you know are very good for human health, such as some lean meat of any kind, pumpkin, carrots, polenta, rice, noodles. Likewise, do not overdo it with starches, as it can cause diabetes (which leads to blindness quickly).
However, I insist that if a good balanced food is possible, it is the best, because the animal will know that this is its food, and if you want you can share with it, from time to time, some other little thing so that it does not get bored.
---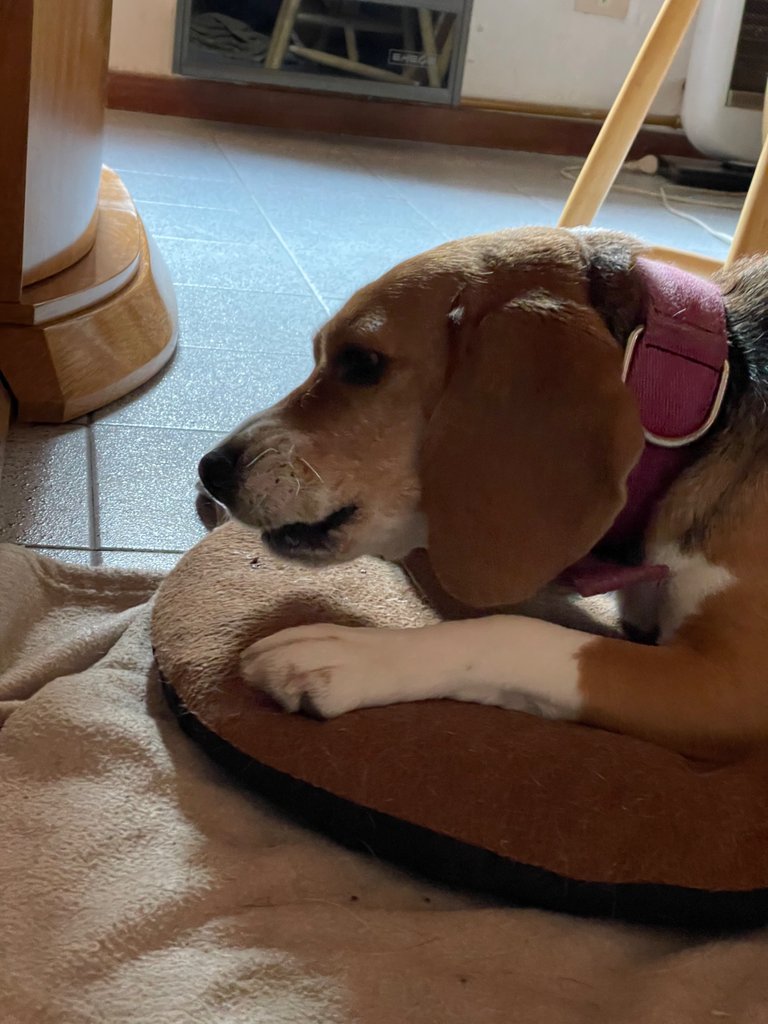 ---
¿Cuándo alimentarlo?
---
Dos veces por día.
Debes lograr crear en el animal el hábito de que coma solo a la mañana y a la tarde/ noche (o el momento que tú consideres mejor).
Esto ayuda a que el perrito no gane peso y a que no esté todo el día comiendo comida, aunque esto con los Beagles se dificulta, ya que generalmente ellos piden comida.
Intenta al principio, no dejarte convencer por esos ojos tiernos que tienen. Ellos son muy inteligentes y realmente saben cómo llegar a tu corazón, entonces miran. Y cuando el animalito es un cachorro, es verdaderamente irresistible, por lo que te costará al principio.
Pero siempre recuerda que es por su bien.
Lo que para tí es "solo esta vez te convido", para tu mascota es un "esto puede ocurrir cada vez que el o ella hace tal cosa", es decir, asocia esa comida con algo que hayas estado haciendo en ese momento y si esa situación se repite algunas veces y viene la comida detrás, creerá que eso siempre es posible.
When to feed it?
---
Twice a day.
You must get the animal into the habit of eating only in the morning and afternoon/evening (or whatever time you consider best).
This helps the puppy not to gain weight and not to be eating food all day long, although this is difficult with Beagles, since they usually ask for food.
Try at first, not to let yourself be convinced by those tender eyes they have. They are very intelligent and really know how to get to your heart, so they look. And when the animal is a puppy, it is truly irresistible, so it will cost you at first.
But always remember that it's for their own good.
What for you is "just this once I treat you", for your pet is a "this can happen every time he or she does such a thing", that is, he or she associates that food with something you have been doing at that moment and if that situation is repeated a few times and the food comes after, he or she will believe that this is always possible.
---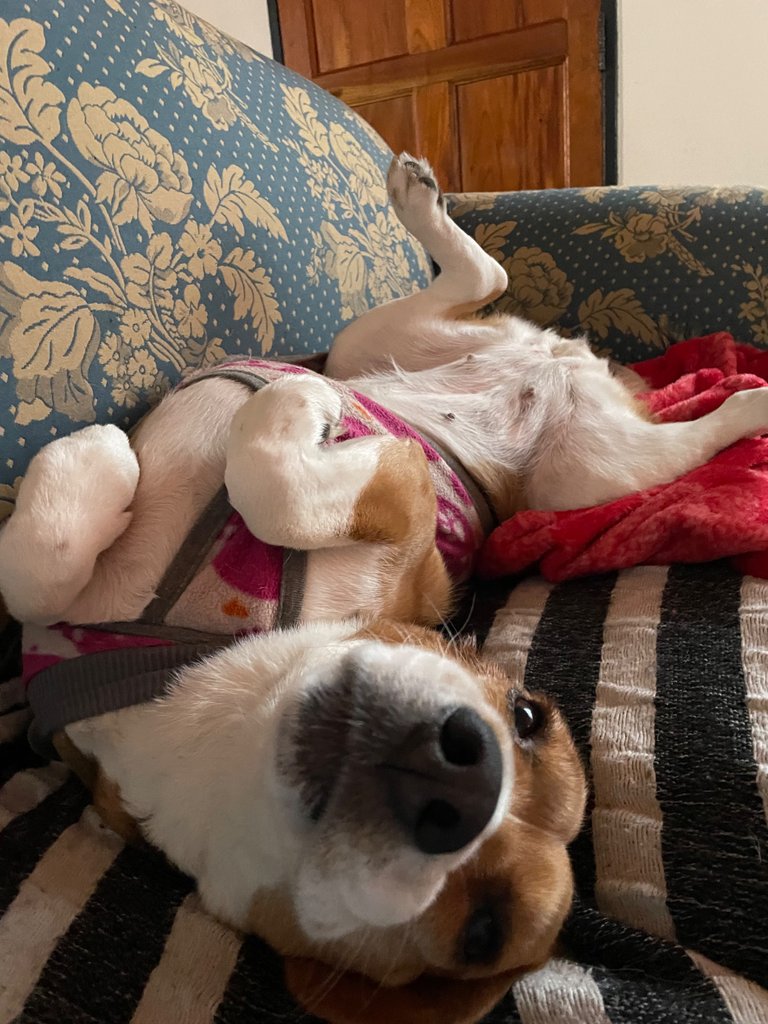 ---
Premia a tu Beagle con amor, no con comida
---
Lo que para otros perros puede funcionar, para tu Beagle no. No hará más que el perrito pida comida y no haga eso que le estás enseñando hasta tanto no vea o huela la comida cerca que será su premio.
Beagle es una raza de perros terca, que saben muchas veces qué tienen que hacer, pero insisten en hacer lo contrario. Te darás cuenta porque después de repetirle algo 3 veces, va y hace lo que le estás diciendo, pero primero siempre insistirá en hacer lo que el o ella quiere.
Si lo premias con comida, solo estarás fomentando eso, lo que para tí como cuidador del perrito, terminará siendo un gran dolor de cabeza.
Por el contrario, edúcalo con cariño a cambio.
Si hay algo fascinante que tiene esta raza, es que son muy amorosos y aman que los mimen. Por lo tanto, aunque siempre querrán comida, puedes reemplazarla con mucho amor!
Si le estás enseñando algo y a cambio empieza a recibir muchos besos y caricias, verás que aprender muy rápido. Esto para ellos es incluso más efectivo que el "premio comida".
Una vez que tu Beagle ya está educado de esta manera y ya es adulto, puedes alguna vez darle algo que le guste a cambio de otra cosa. Por ejemplo yo hago esto sólo cuando mi perrita está enferma y tengo que curarla. Si veo que le duele o que la está pasando mal, le doy, a veces, algo rico para levantarle el ánimo o para agradecerle por dejarme curarla.
Sin embargo, aunque ella ya tiene 6 años, me doy cuenta que rápidamente asocia la comida con cosas, entonces vuelvo a sólo alimento balanceado hasta que ese reflejo que ha generado, se le pase.
Reward your Beagle with love, not with food
---
What may work for other dogs may not work for your Beagle. It will only make the puppy beg for food and not do what you are teaching him until he sees or smells the food nearby that will be his reward.
Beagle is a stubborn dog breed, they know many times what they have to do, but they insist on doing the opposite. You will notice it because after repeating something 3 times, he will do what you are telling him, but first he will always insist on doing what he or she wants.
If you reward him/her with food, you will only be encouraging that, which for you as the dog's caregiver, will end up being a big headache.
Instead, educate him or her with affection in return.
If there is something fascinating about this breed, it is that they are very loving and love to be pampered. So, although they will always want food, you can replace it with lots of love!
If you are teaching them something and in return they start getting lots of kisses and petting, you will see that they learn very quickly. This is even more effective for them than the "food reward".
Once your Beagle is already educated in this way and is already an adult, you can sometimes give him something he likes in exchange for something else. For example, I do this only when my dog is sick and I have to treat her. If I see that she is in pain or is having a bad time, I sometimes give her something nice to cheer her up or to thank her for letting me cure her.
However, even though she is 6 years old now, I notice that she quickly associates food with things, so I go back to just balanced food until that reflex that she has generated passes.
---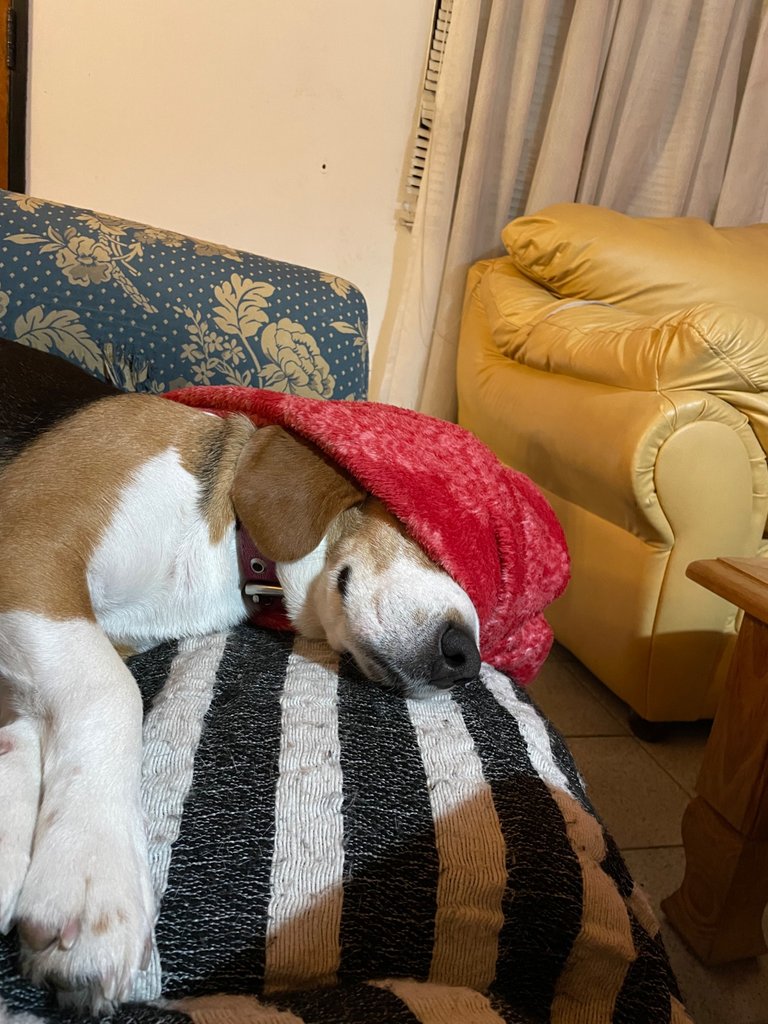 ---
Espero que este post te haya gustado y que te haya sido útil!
Desde ya, muchas gracias por estar aquí!
Que tengas un hermoso día!
Con cariño,
I hope you liked this post and that you found it useful!
Thank you very much for being here!
Have a beautiful day!
With love,
---
Device: iPhone 12 Pro
Translation: DeepL
---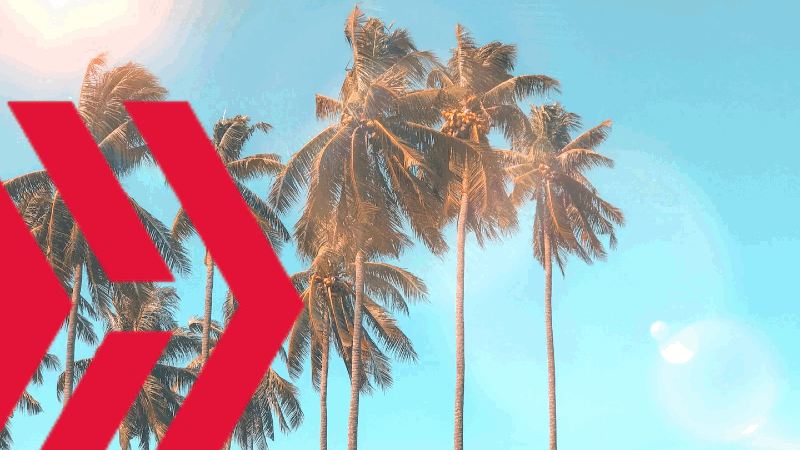 ---
---