Getting into the Middle East: A nice walk in Eilat, Israel [Eng - Esp]
A nice walk in Eilat, Israel
Una linda caminata en Eilat, Israel
---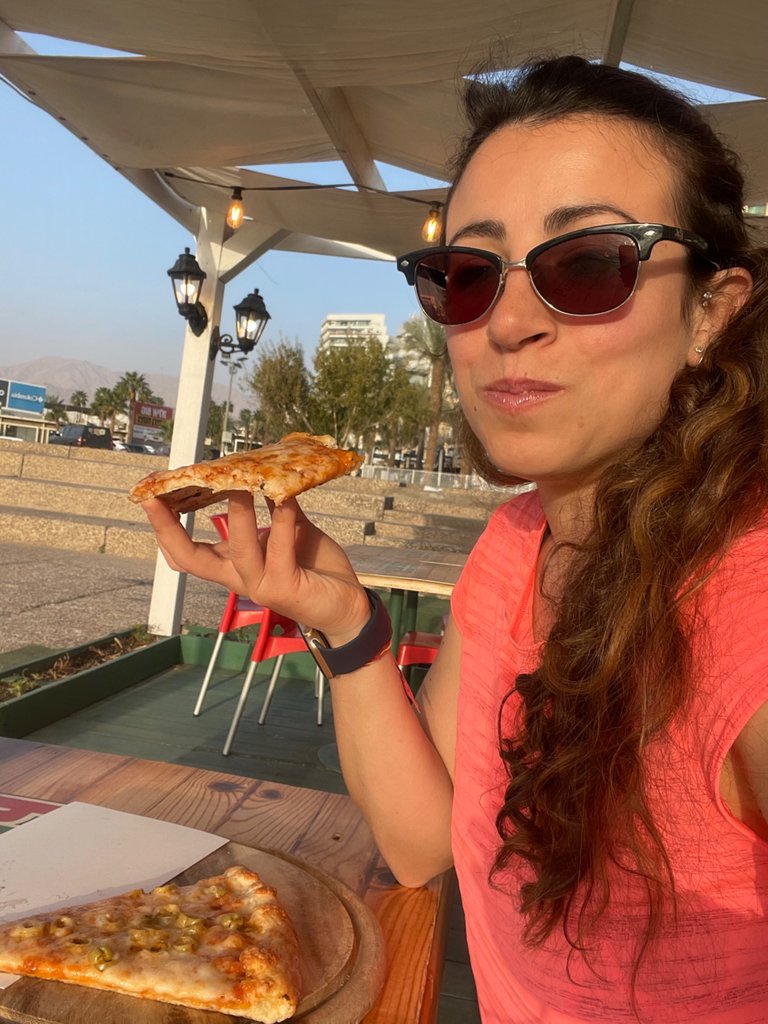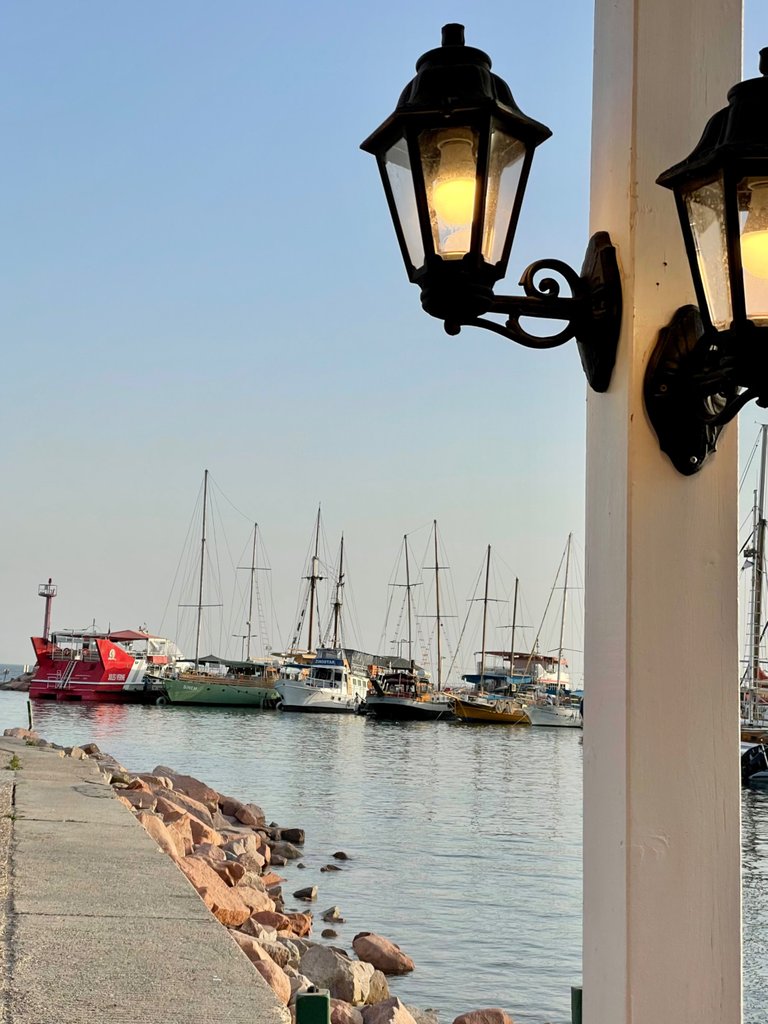 Hello everybody in the Pinmapple community! It's a pleasure to be here once again.
Today, I was just taking a look at some pictures that I took in Eilat (this is a city in the south of Israel), that I really want to share with the Hive platform, and I decided to write this post.
I was in Israel from February to April, and that was time enough to fall in love with the city. I have to admit that Israel took a big part of my heart.
I spent 5 days in that place which is a desert but also has one of the most important Israeli seas: The Red Sea. So that's a very particular city, where the sun and dust remember all the time that you are in a desert, but at the same time, your mind is calm because the sea is some meters far from you. You will see this in one of the pictures that I picked for sharing here today.
¡Hola a todos en la comunidad de Pinmapple! Es un placer estar aquí una vez más.
Hoy estaba echando un vistazo a algunas fotos que tomé en Eilat (esta es una ciudad en el sur de Israel), que realmente quiero compartir con la plataforma Hive, y decidí escribir este post.
Estuve en Israel de febrero a abril, y fue tiempo suficiente para enamorarme de la ciudad. Tengo que admitir que Israel se llevó una gran parte de mi corazón.
Pasé 5 días en ese lugar que es un desierto pero que también tiene uno de los mares israelíes más importantes: El Mar Rojo. Así que es una ciudad muy particular, donde el sol y el polvo recuerdan todo el tiempo que estás en un desierto, pero al mismo tiempo, tu mente está tranquila porque el mar está a unos metros de ti. Esto lo verán en una de las fotos que elegí para compartir hoy aquí.
---
This is where I was
Aquí es donde estaba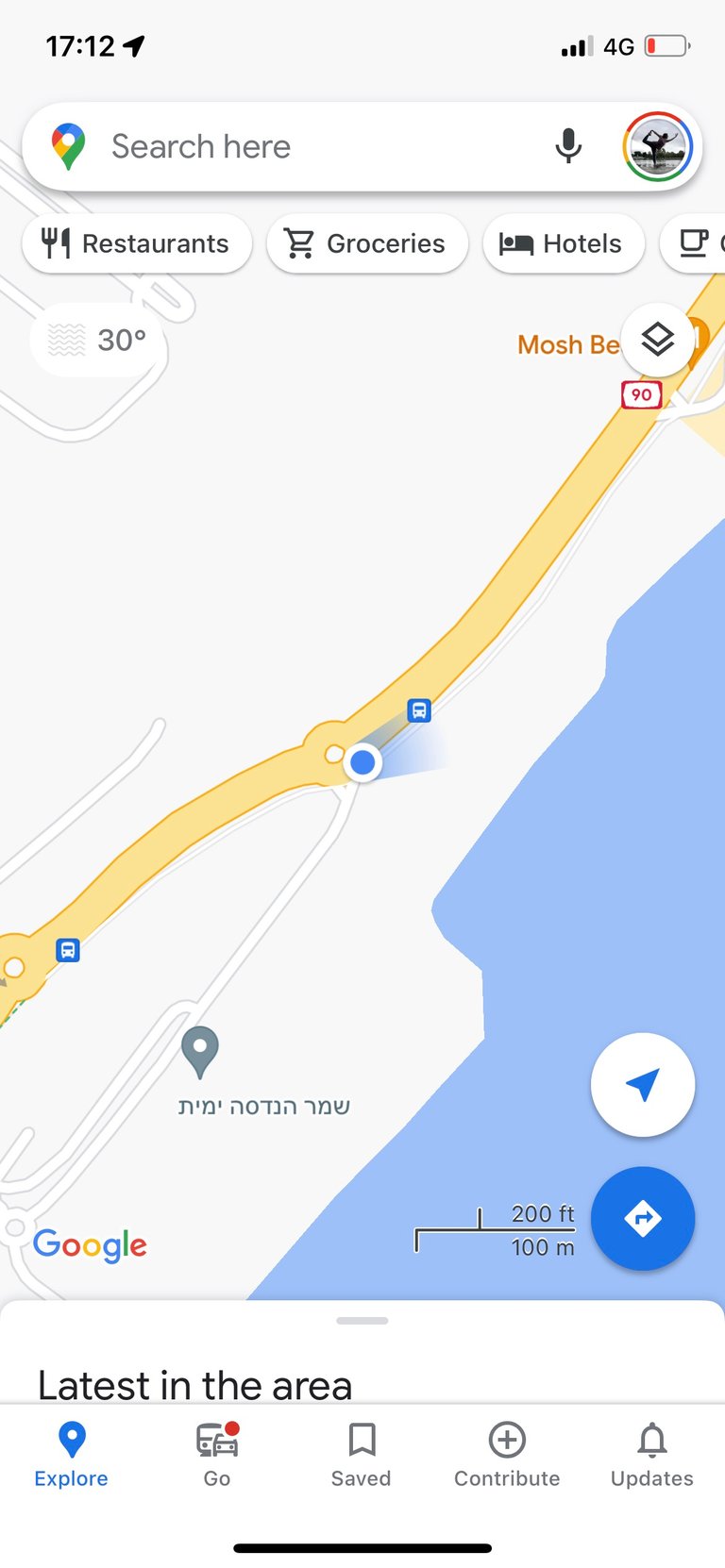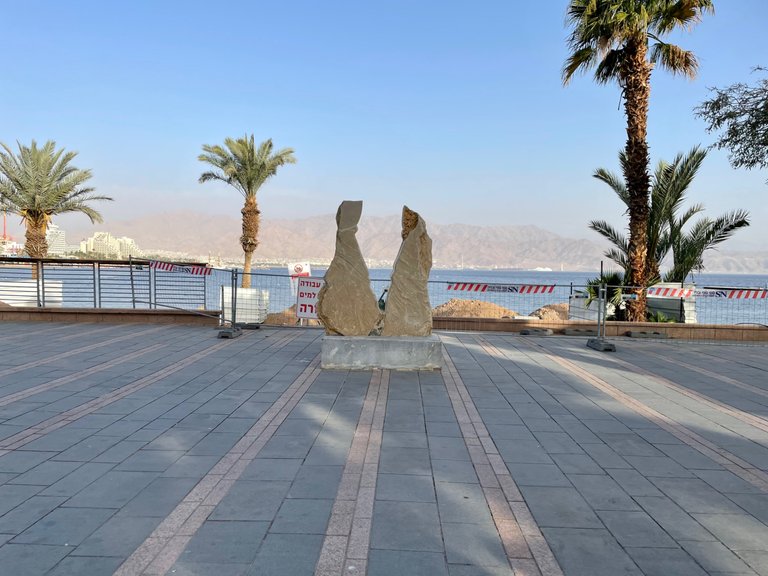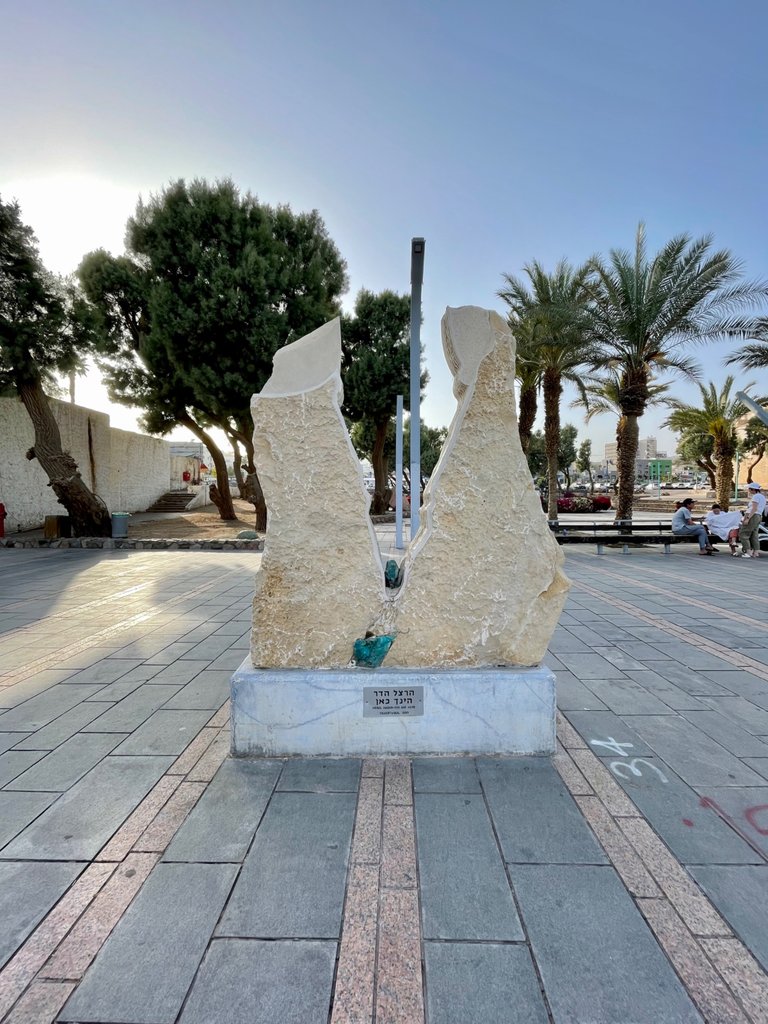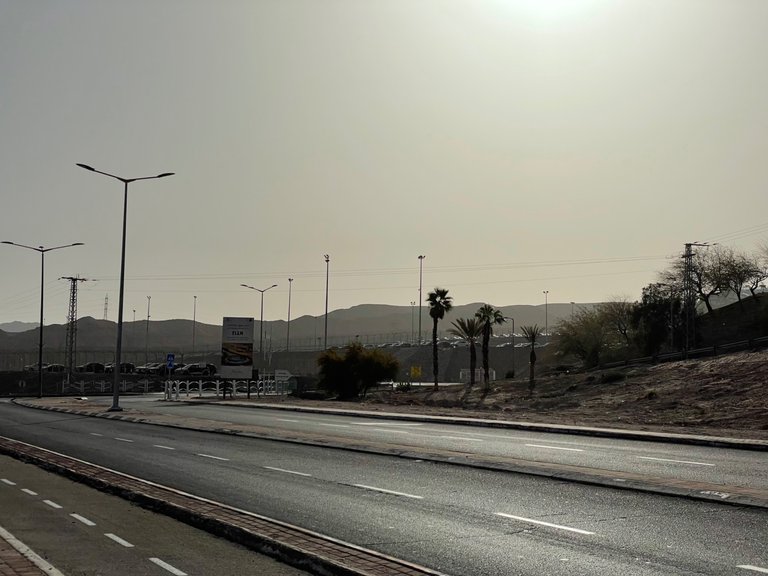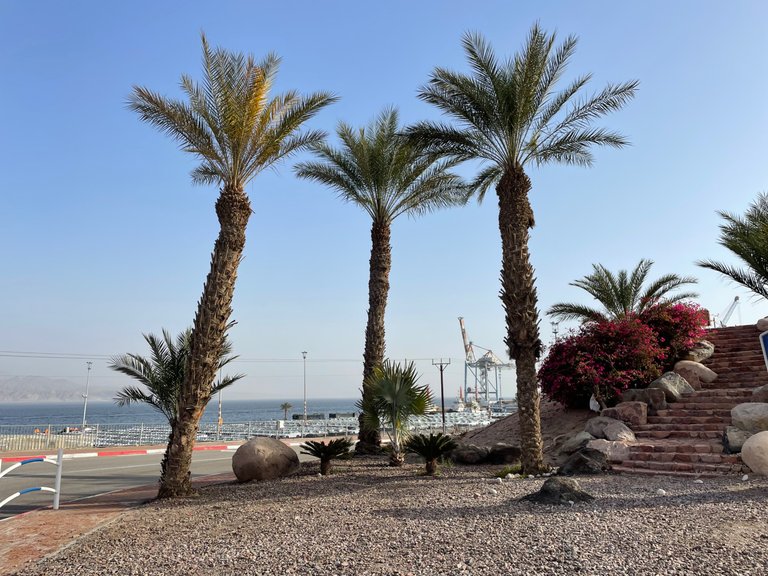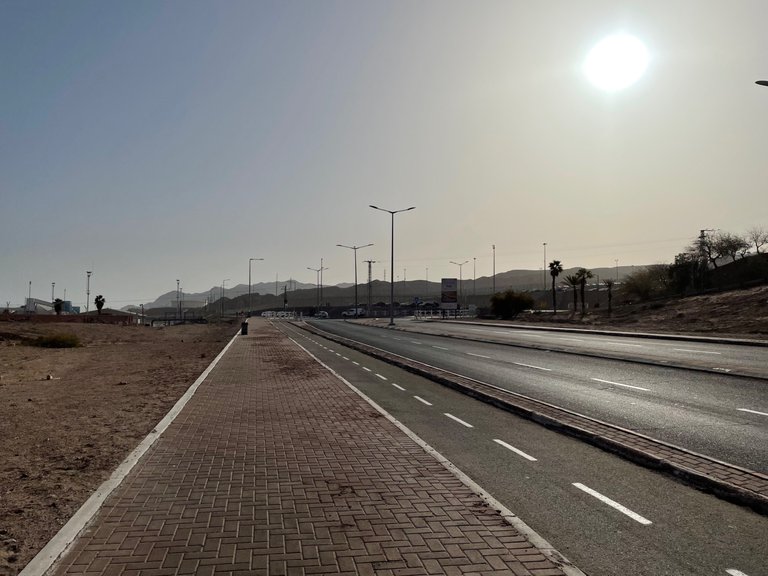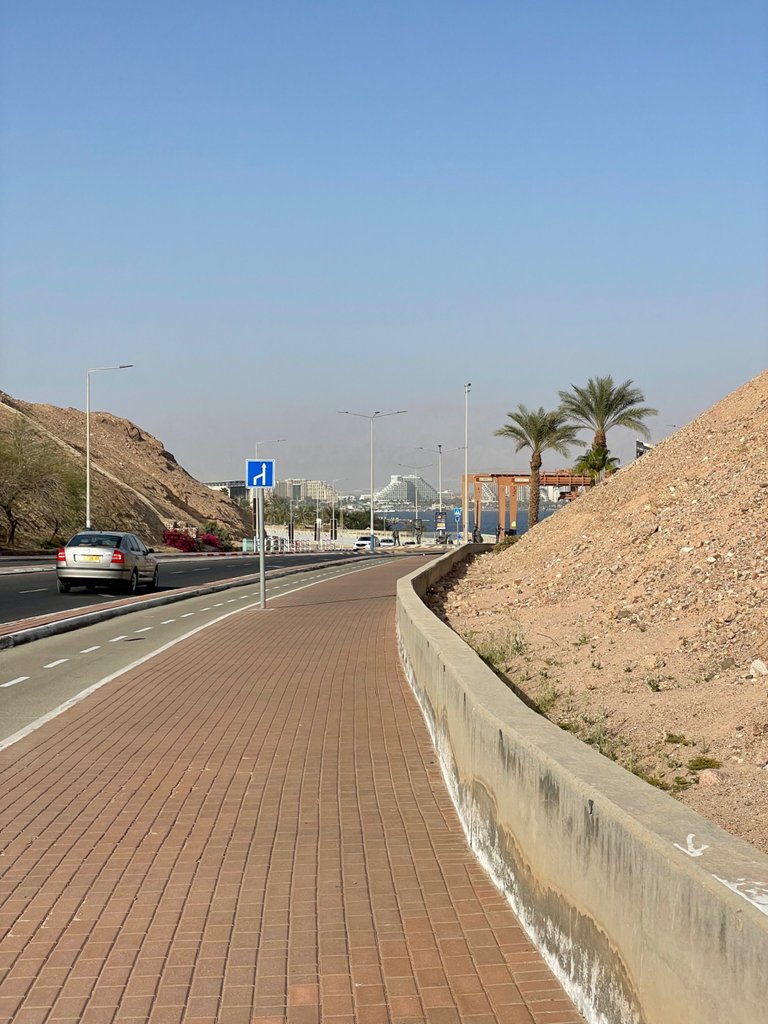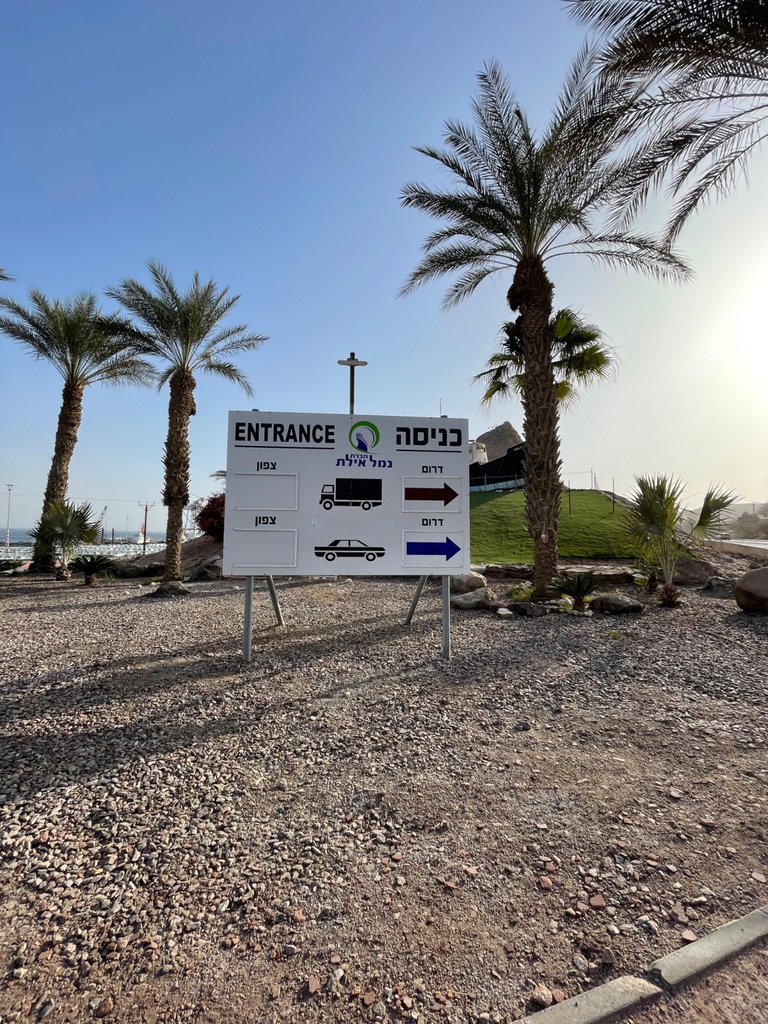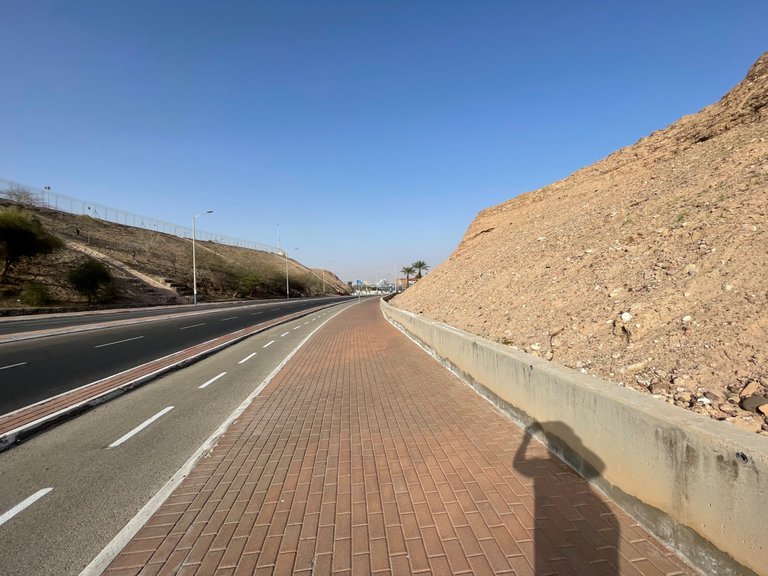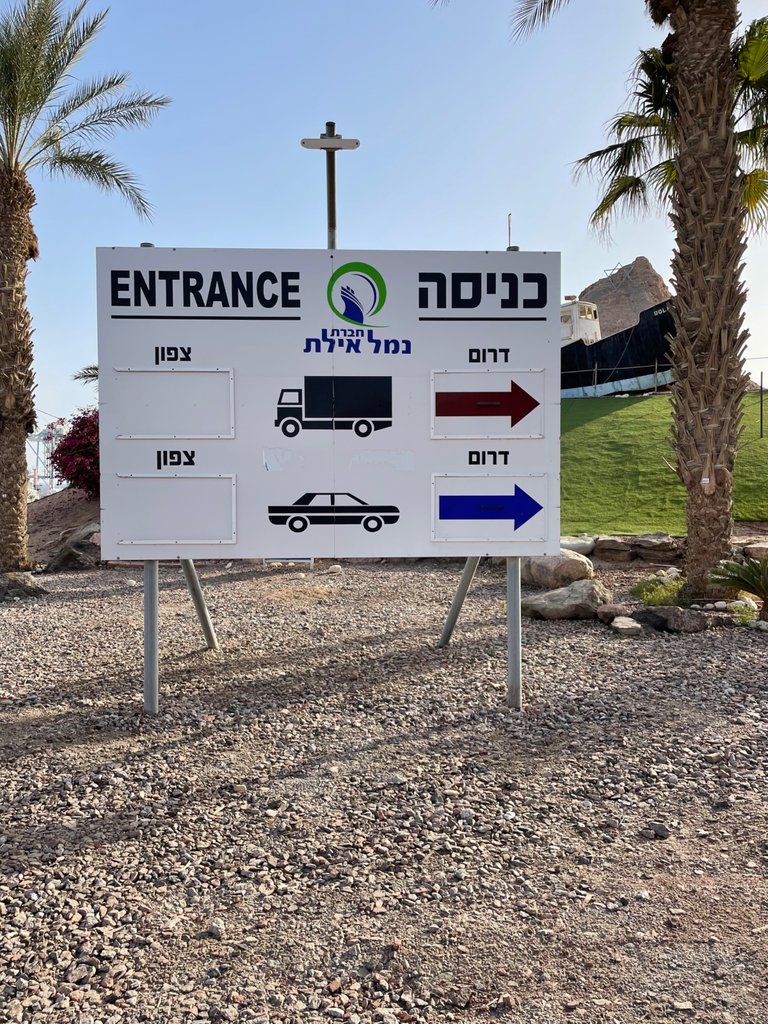 ---
That day I was just walking, since I love to walk I did my best to discover the city by doing that, and slowly, the afternoon became the evening.
So I walked through a path that was next to the beach, and that had interesting mountains very characteristic of the desert. Also, I discovered a cool sculpture made of iron, that represents a band, I really liked that.
And on the same path, a big bote was there on a side, and behind it was the David's star.
Ese día me dediqué a pasear, como me encanta caminar hice lo posible por descubrir la ciudad haciendo eso, y poco a poco, la tarde se convirtió en noche.
Así que caminé por un camino que estaba al lado de la playa, y que tenía interesantes montañas muy características del desierto. Además, descubrí una escultura muy chula hecha de hierro, que representa una banda, me gustó mucho.
Y en el mismo camino, había un gran bote en un lateral, y detrás estaba la estrella de David.
---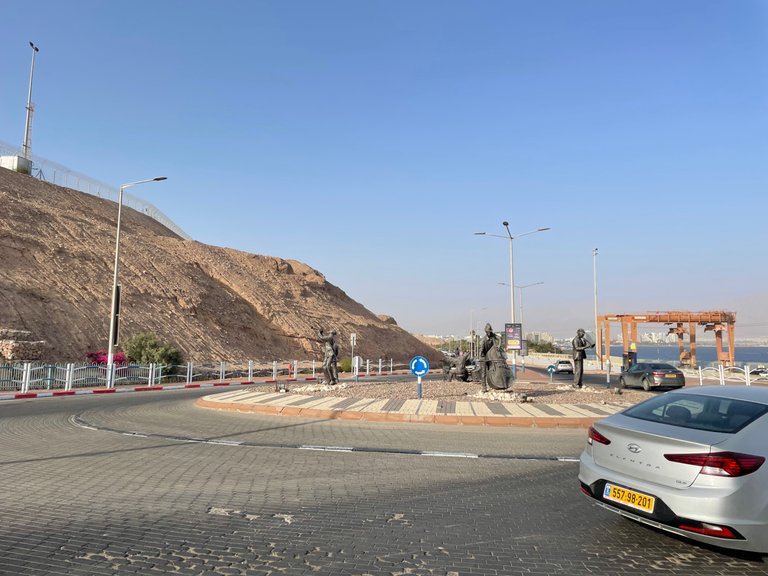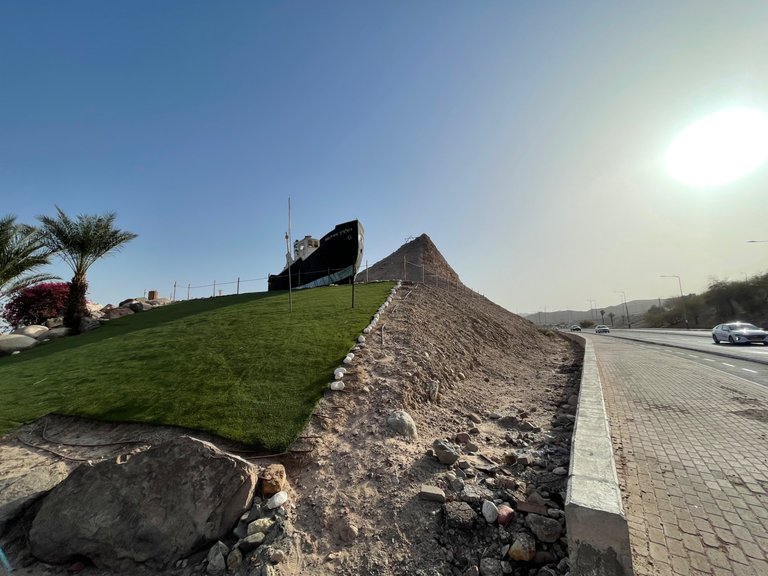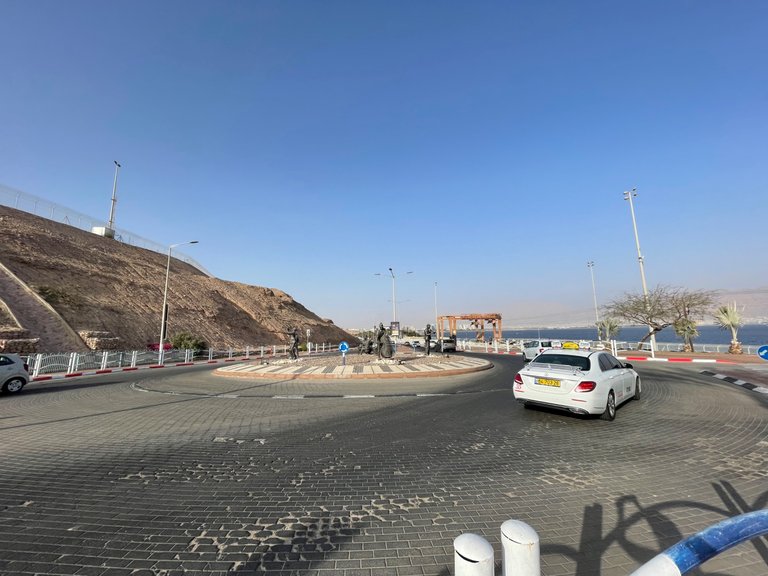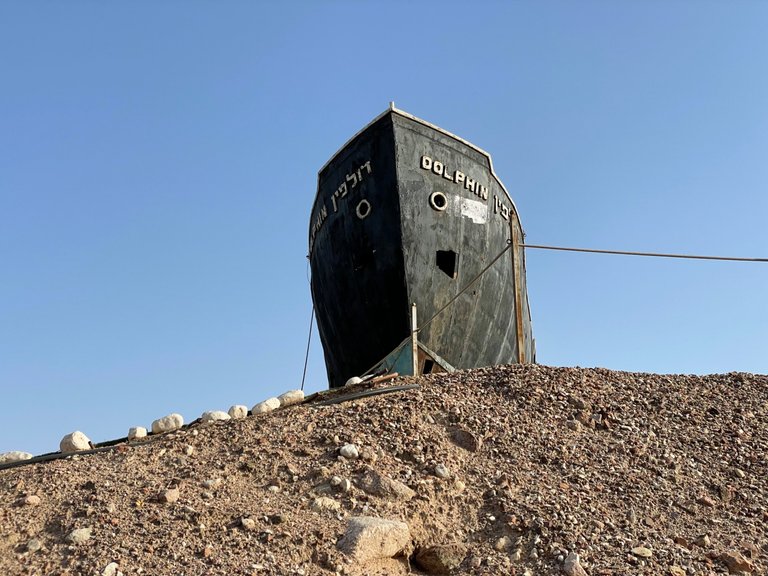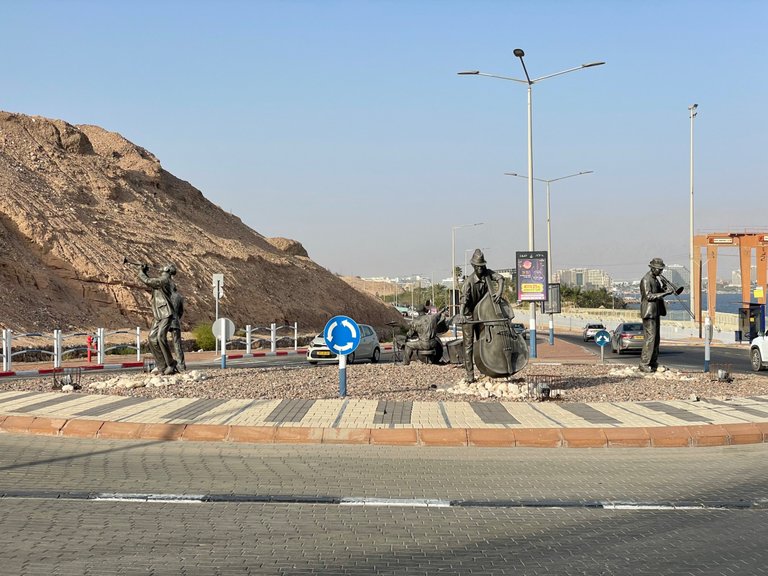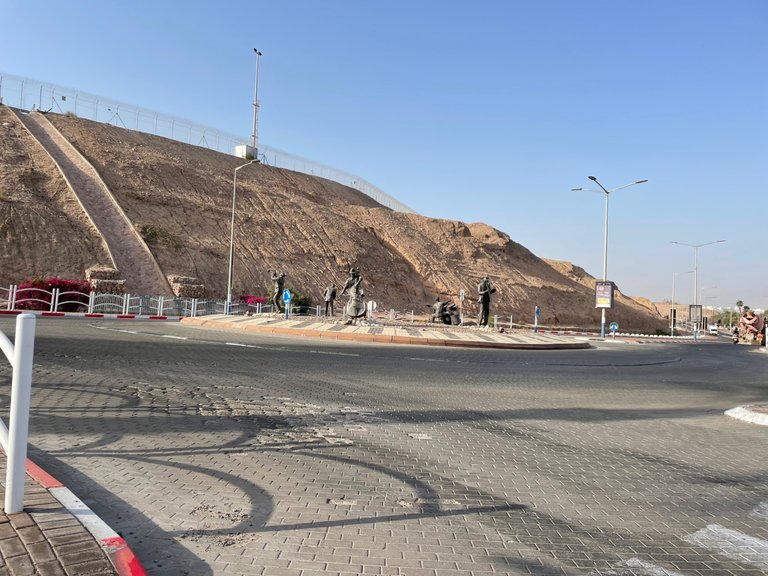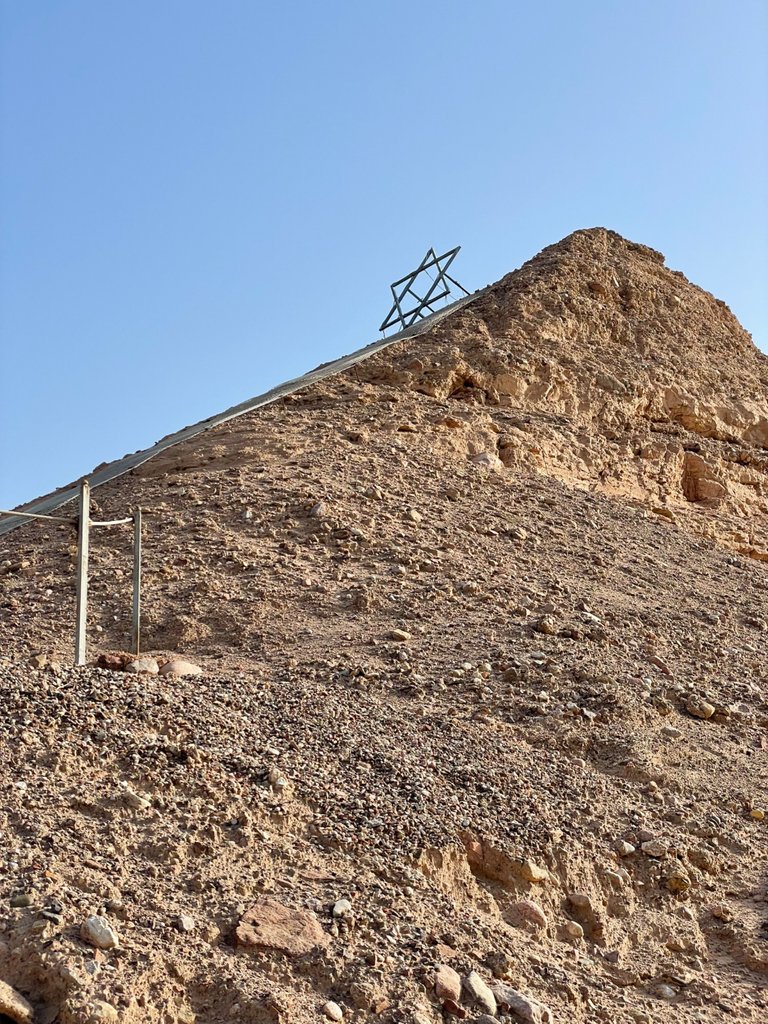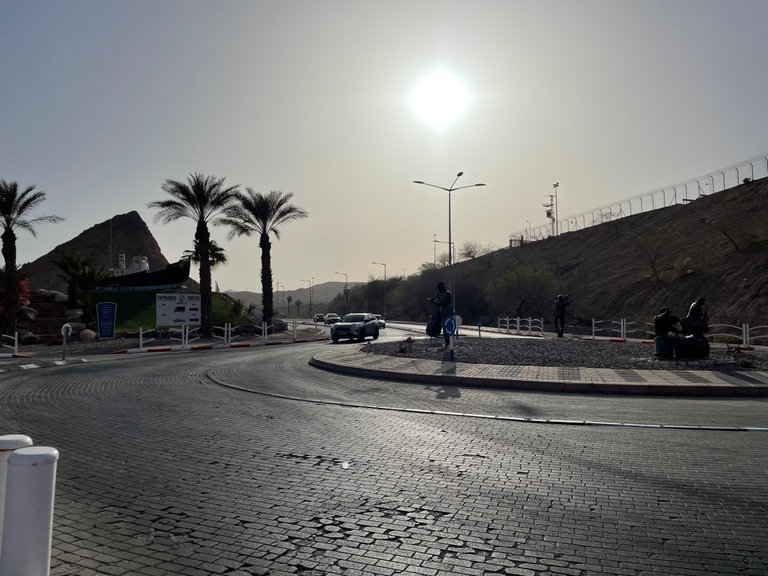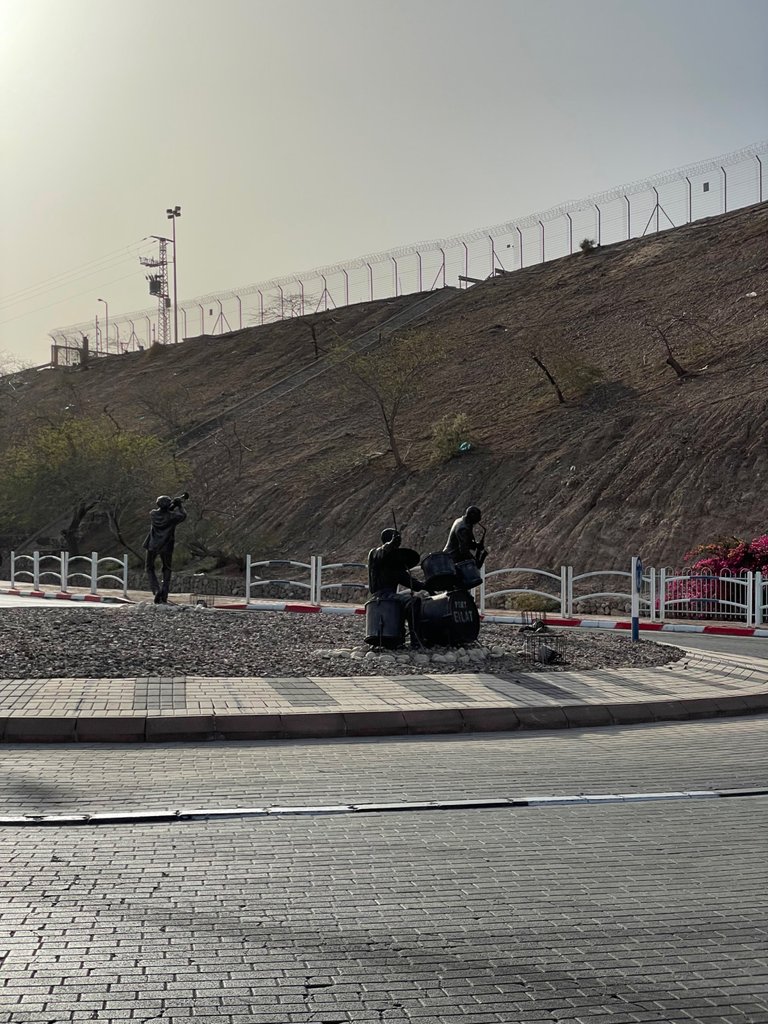 ---
After that long but nice walk, I needed to feed my body, as you can guess, so I went directly to the center to look for a place to sit and enjoy that evening that Eilat was offering to me.
For some reason, I wanted to eat pizza in Israel, and earlier, I had seen an interesting place under a bridge right in the heart of Eilat.
So I walked to that place to see if my mind and stomach were really asking for that, and yes! So I spent some great minutes there, relaxing.
Después de ese largo pero agradable paseo, necesitaba alimentar mi cuerpo, como podéis suponer, así que me dirigí directamente al centro para buscar un lugar donde sentarme y disfrutar de esa velada que me ofrecía Eilat.
Por alguna razón, quería comer pizza en Israel, y antes había visto un lugar interesante bajo un puente en pleno centro de Eilat.
Así que me dirigí a ese lugar para ver si mi mente y mi estómago realmente lo pedían, ¡y sí! Así que pasé unos minutos estupendos allí, relajándome.
---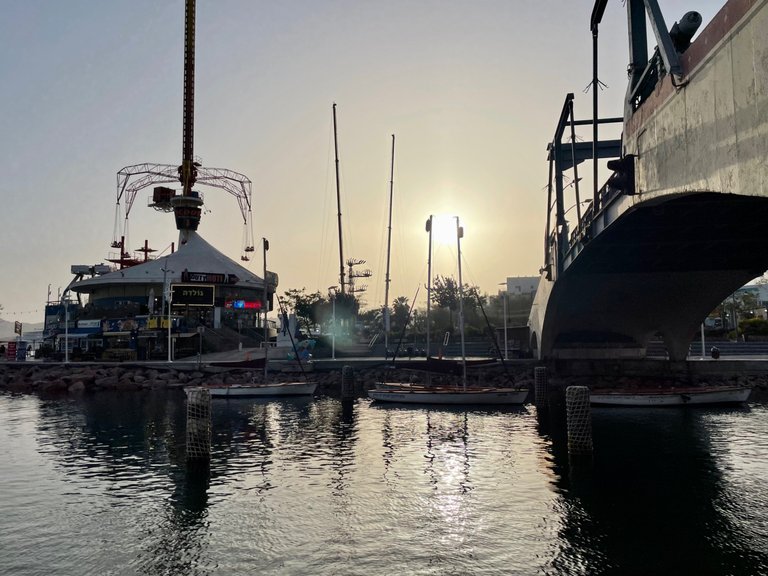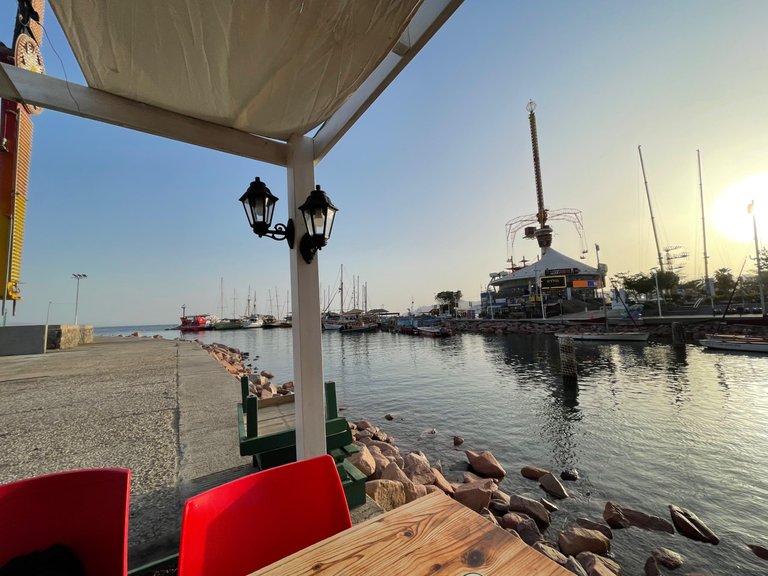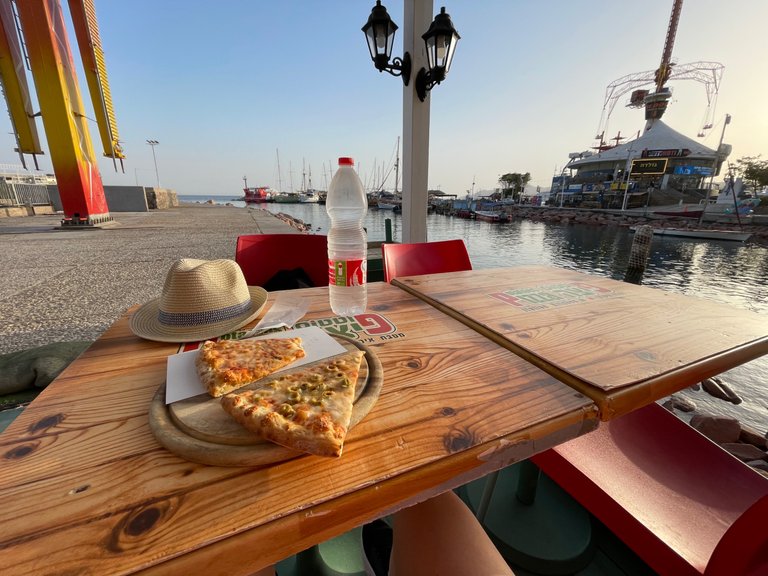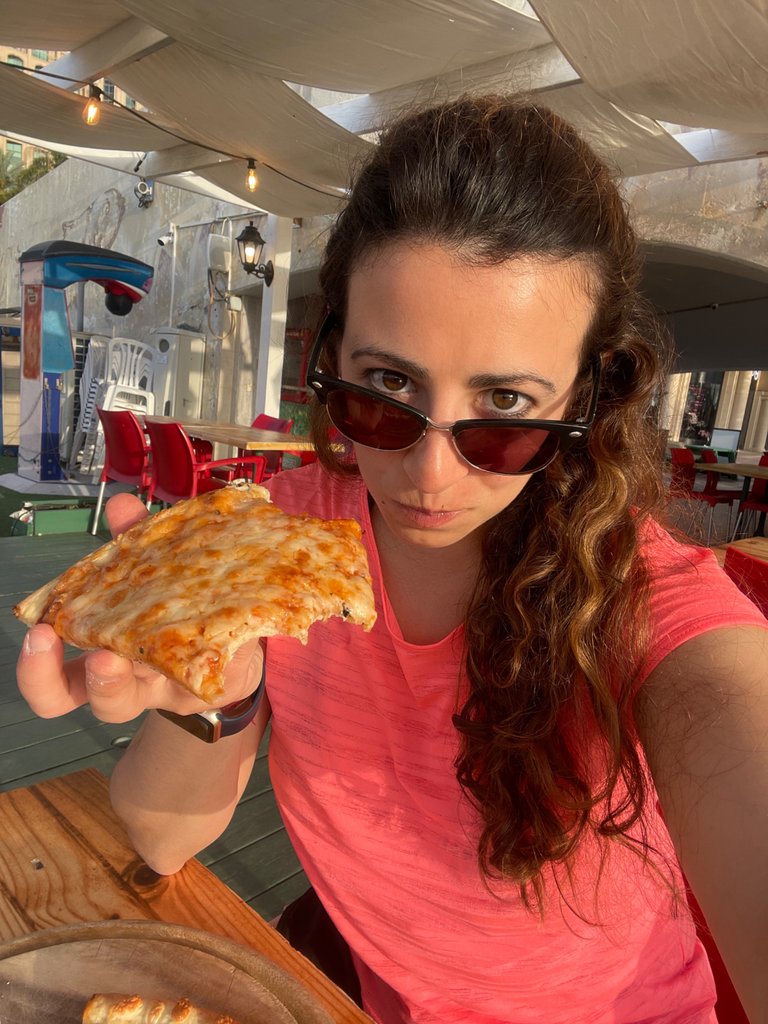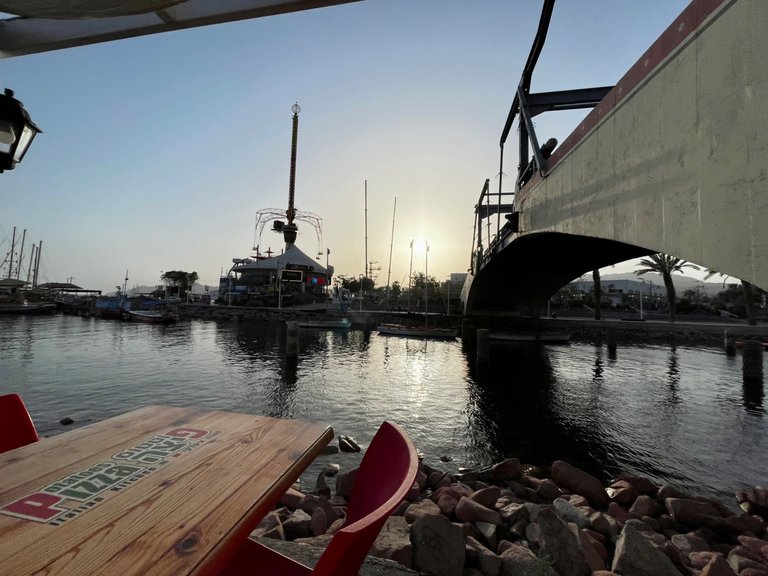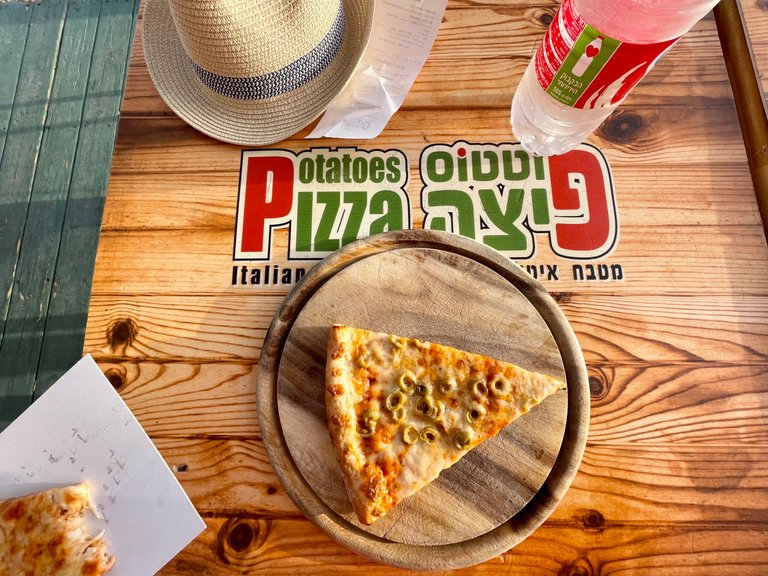 ---
Even though Eilat is pretty small if you compare it with other cities, it's so beautiful and offers so much calm, that is very easy to be tempted to just stay there melting a little bit with the heat.
A lot of my friends disagree with me at this point, because they say " there is nothing to do there!, but as some of you may know, I'm a big fan of small cities!
Aunque Eilat es bastante pequeña si la comparas con otras ciudades, es tan bonita y ofrece tanta calma, que es muy fácil caer en la tentación de quedarse allí fundiéndose un poco con el calor.
Muchos de mis amigos no están de acuerdo conmigo en este punto, porque dicen "no hay nada que hacer allí ", pero como algunos de vosotros sabréis, ¡soy un gran fan de las ciudades pequeñas!
---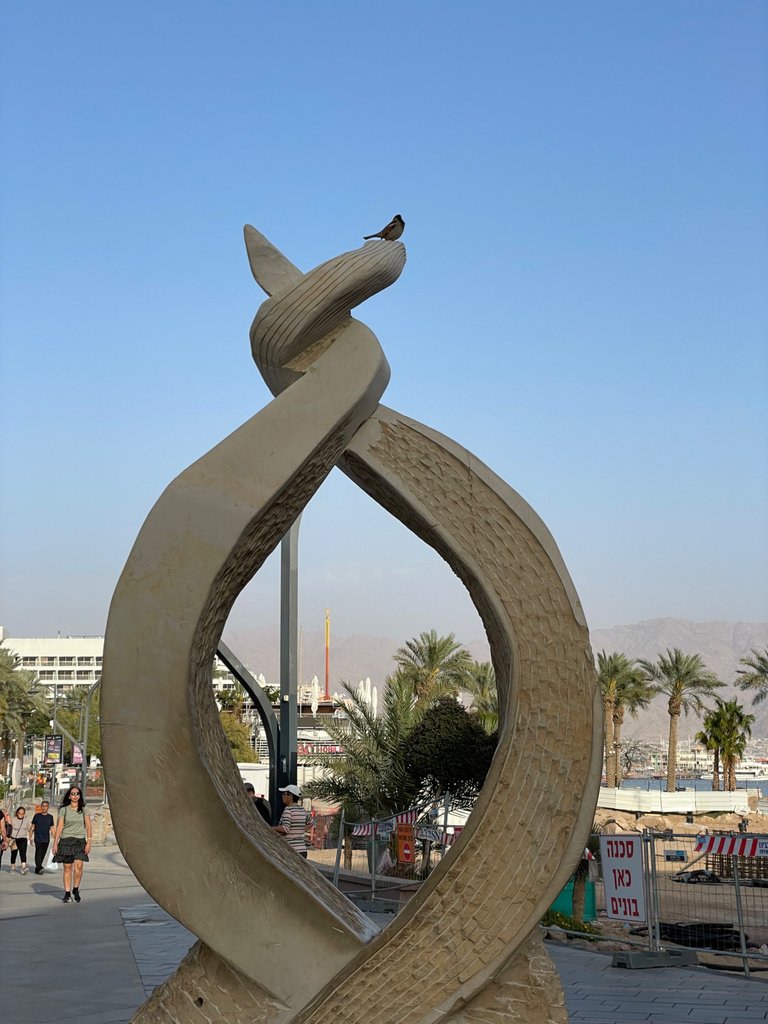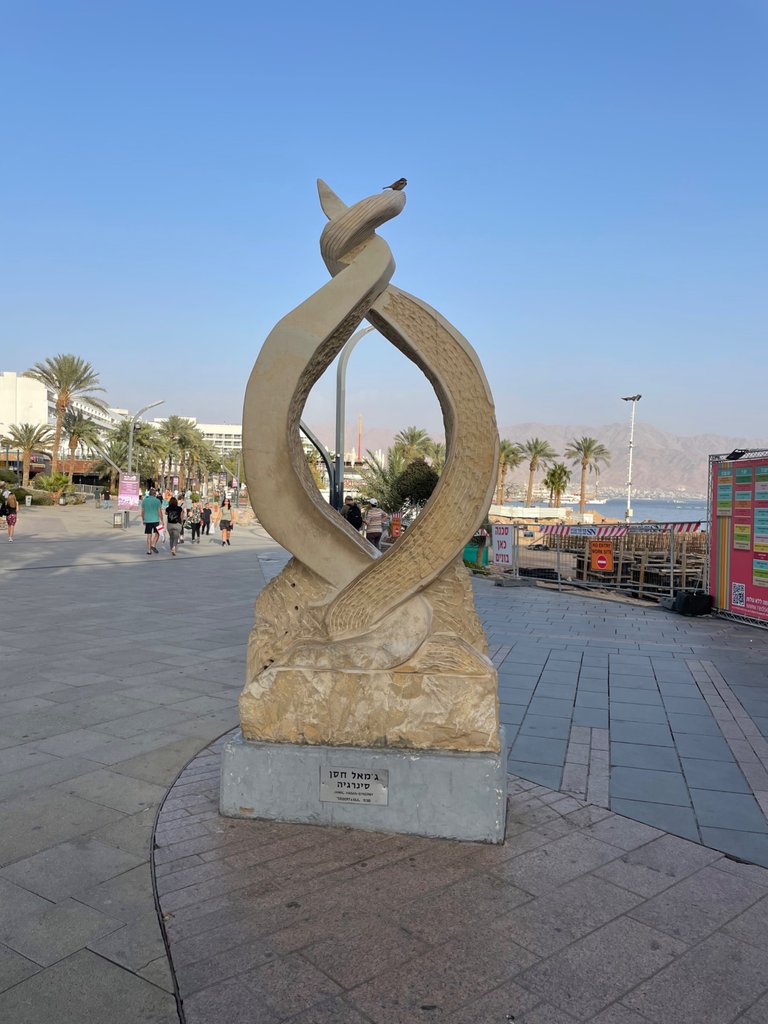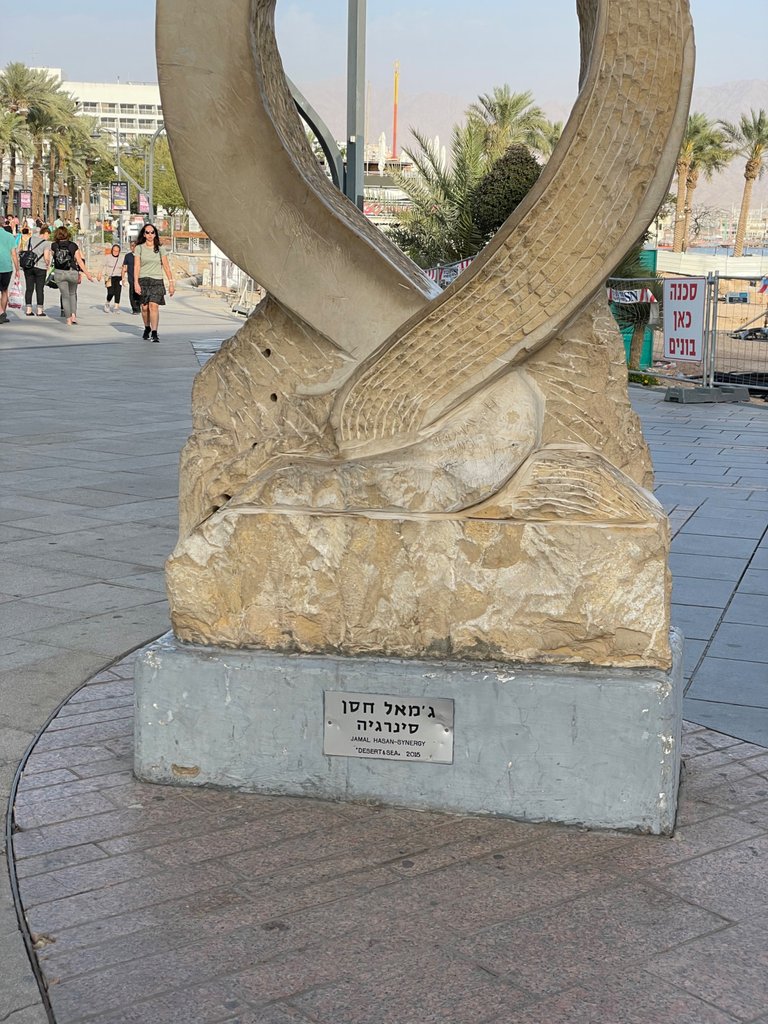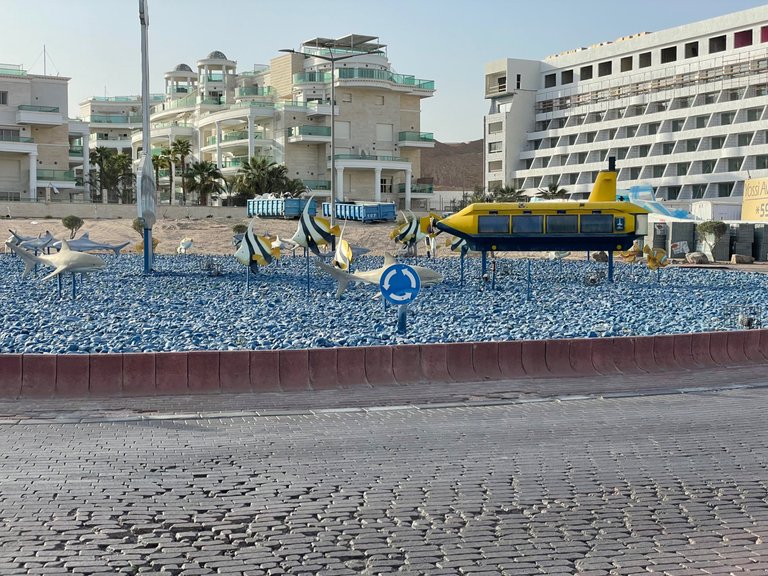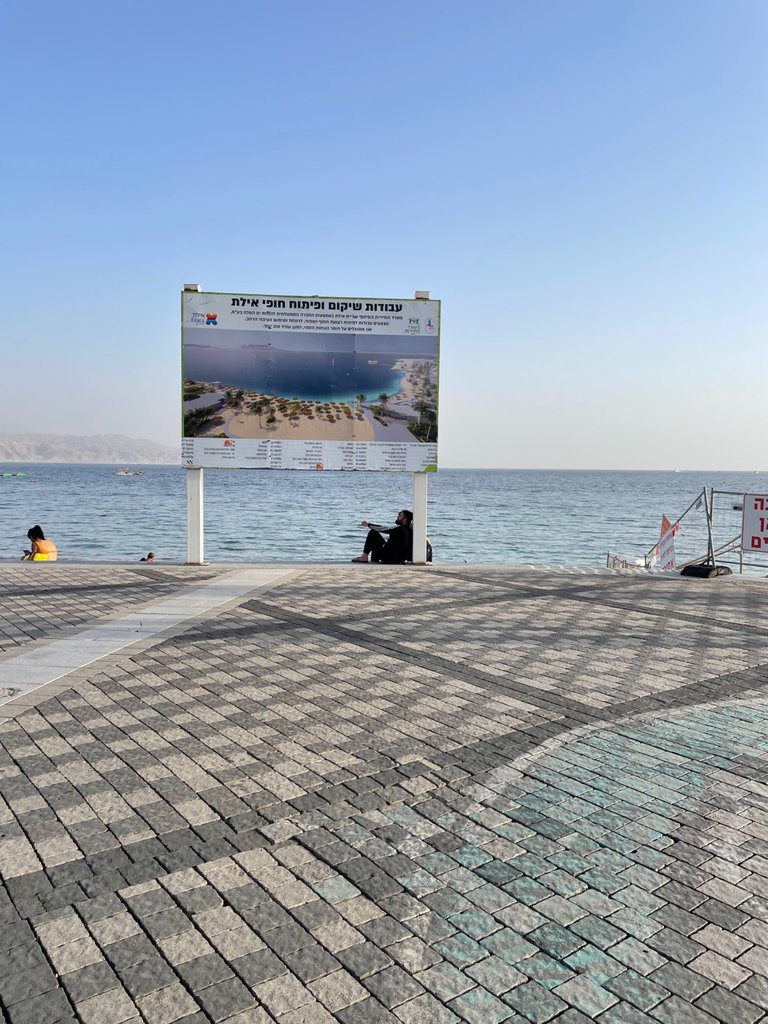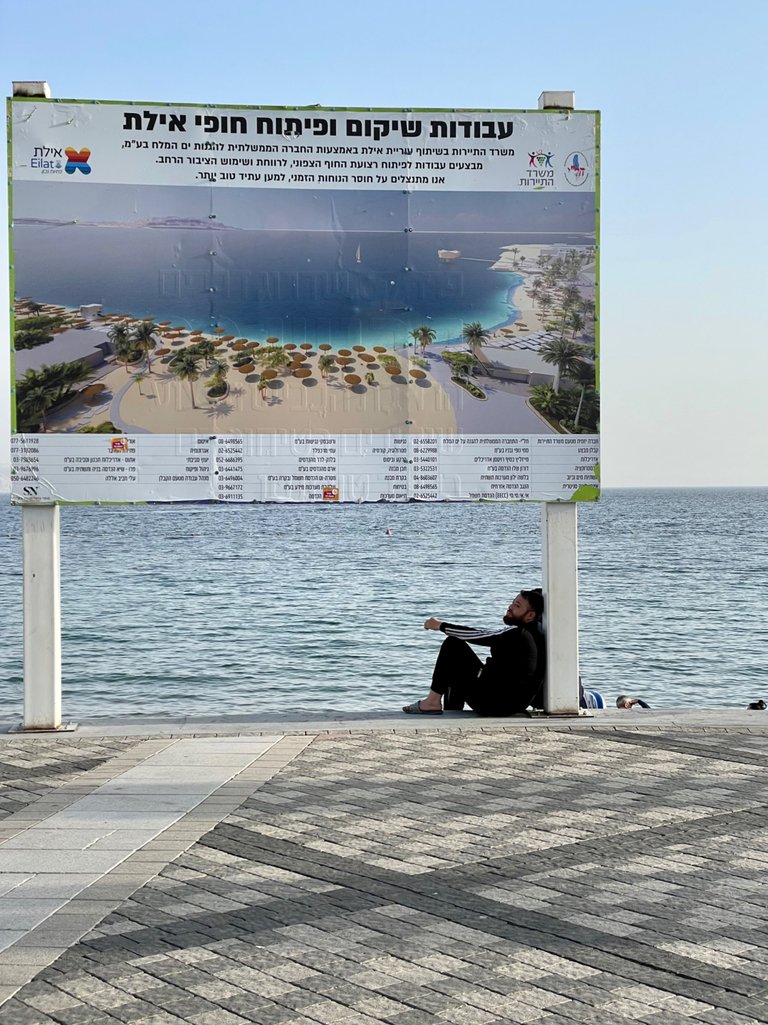 ---
I really hope you've enjoyed this post. I'm happy to be able to share with you one of my favorite places in the world: Israel (I just made a very good connection with the country and its people).
Espero que les haya gustado este post. Me alegra tener la posibilidad de compartir con ustedes uno de mis lugares favoritos del mundo: Israel (he hecho una muy buena conexión con el país y su gente).
---
Device: iPhone 12 Pro
Pinmapple code: [//]:# (!pinmapple 29.549888 lat 34.955801 long A nice walk in Eilat, Israel d3scr)

---
Thank you very much for being here!
Have a wonderful day!
With love,
Muchas gracias por estar aquí.
Que tengas un buen día.
Con cariño,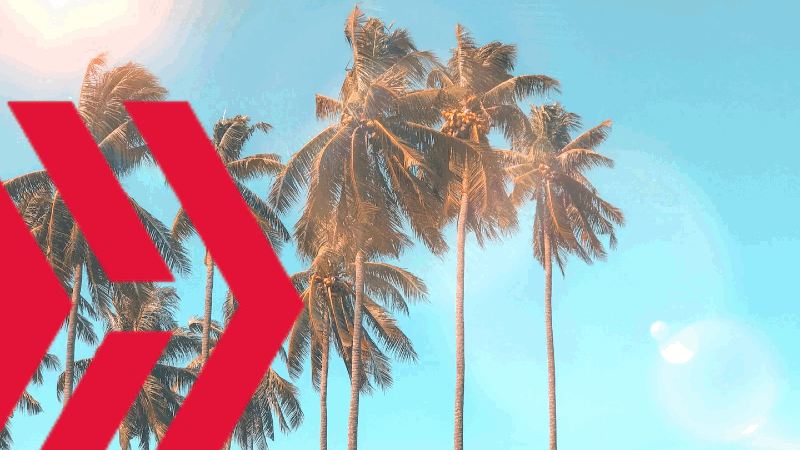 ---
---