Join me in remembering Tibidabo Hill and La Barceloneta [Eng - Esp]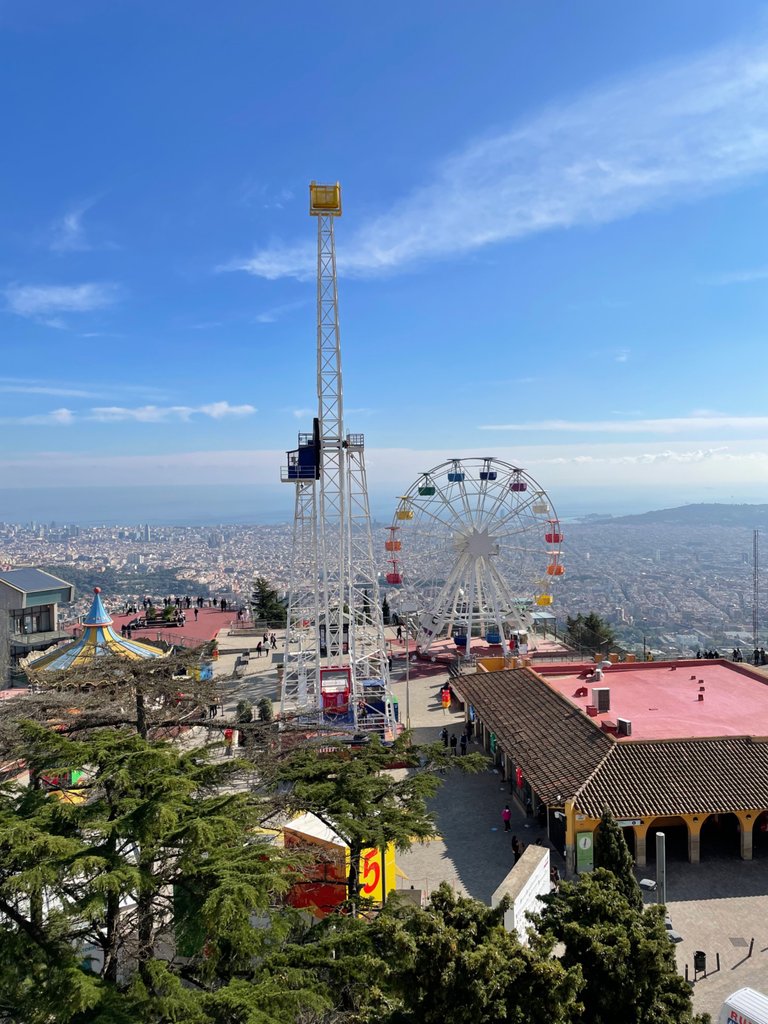 English
---
Join me in remembering Tibidabo Hill and La Barceloneta
---
Hello my dear friends of the Pinmapple community! Today I come to share with you an exquisite place that I got to know very recently. The TIBIDABO hill was one of the places I discovered on my last visit to Barcelona, while I was looking for a natural refuge from such a huge city that overwhelmed me with so much noise.
Although I had been to Barcelona before, for some reason this time it overwhelmed me directly, as I could not connect with any corner, except for a moment when I was looking at the sea (then many people captured my attention again).
I think that happened to me because I came to the big city after my second Yoga instructorate, a place from which I had left in total zen mode.
In those attempts to find nature, I saw on the internet that the TIBIDABO hill was not only very close to where I was staying, but it was also very well known in the city. So I didn't hesitate.
Español
---
Acompáñame a recordar el Cerro Tibidabo y La Barceloneta
---
Hola mis queridos amigos de la comunidad de Pinmapple! Hoy vengo a compartirles un lugar exquisito que conocí hace muy poco. El cerro TIBIDABO fue uno de los lugares que descubrí en mi última visita a Barcelona, mientras buscaba un refugio natural ante una ciudad tan inmensa que me abrumó con tanto ruido.
Aunque ya había ido a Barcelona, por algún motivo esta vez me apabulló directamente, como que no pude conectar con ningún rincón, excepto con un instante en el que me quedé mirando al mar (luego muchas personas capturaron nuevamente mi atención).
Creo que me pasó eso porque llegué a la gran urbe tras mi segundo instructorado de Yoga, lugar del que había salido en modo zen total.
En aquellos intentos de encontrar naturaleza, ví en internet que el cerro TIBIDABO no sólo estaba muy cerca de donde yo me hospedaba, sino que era sumamente reconocido en la ciudad. Así que no lo dudé.
---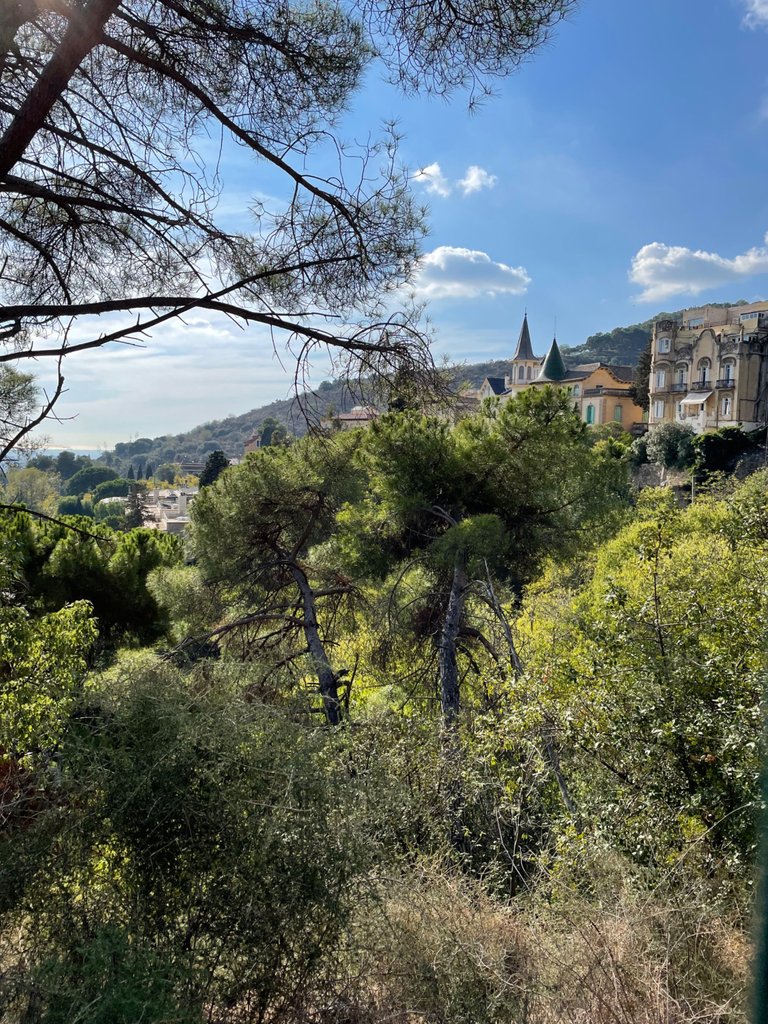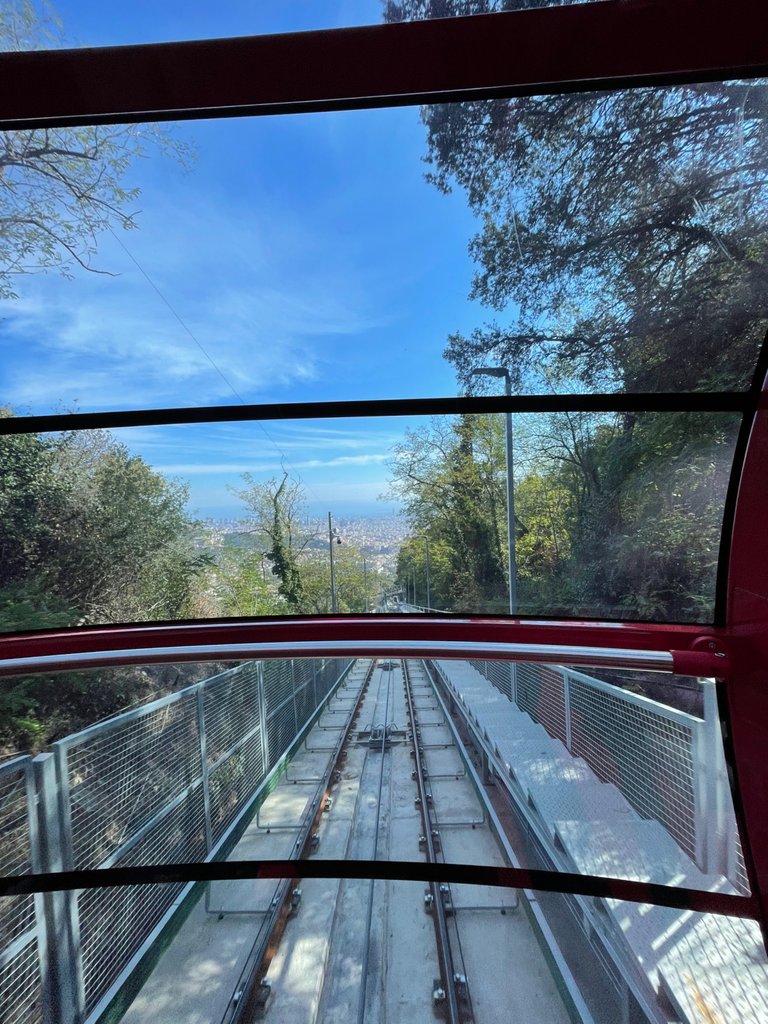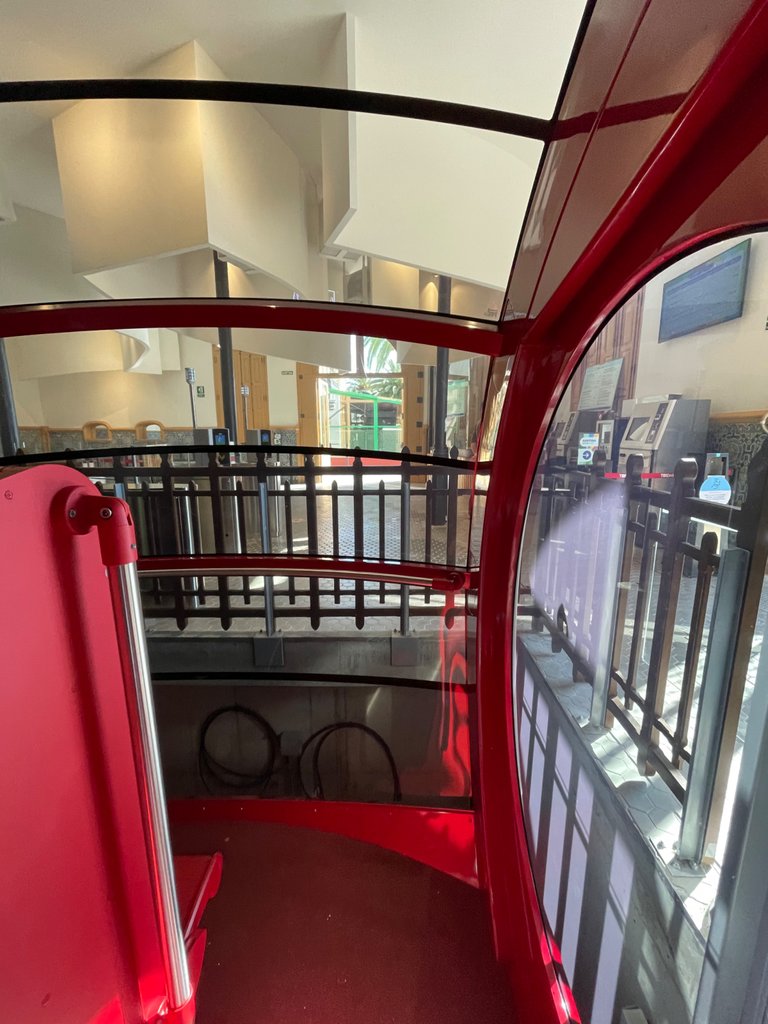 ---
As I felt like walking, I tried to get to the hill, but at some point I had to take a bus. The first attempt to visit it was unsuccessful. The line was literally endless and it was very hot. So I walked back.
By that time, the search for a natural space had become a challenge to beat my mind in waiting for that amount of people the next day, so I returned very early the next morning, that second time, I did the whole trip by bus.
There were no people, so I happily took my ticket to go up the hill in a kind of train that takes you from the base to the top, and there I got on, on something that looked like a red egg and that moved at a speed suitable to contemplate the landscape during the ascent and take some pictures.
Upon arrival, several colors welcomed you to the famous TIBIDABO hill, which was more created for children than for adults, or at least that was my feeling, because there were many games where children were clearly taken.
Como tenía ganas de caminar, intenté desplazarme hasta el cerro, pero llegó un momento en el que indefectiblemente tuve que tomar un bus. El primer intento de visitarlo fue fallido. La fila era literalmente eterna y hacía muchísimo calor. Así que me volví caminando.
Ya a esa altura, la búsqueda de un espacio natural se había convertido en el desafío de ganarle a mi mente en la espera de aquella cantidad de personas un próximo día, así que regresé muy temprano la mañana siguiente, esa segunda vez, hice todo el trayecto en bus.
Caí no había gente, así que felizmente saqué mi ticket para subir al cerro en una especie de tren que te lleva desde la base hasta la cima, y allí me subí, a algo que parecía un huevo rojo y que se desplazaba a una velocidad adecuada como para contemplar el paisaje durante el ascenso y tomar algunas fotos.
Al llegar, varios colores te daban la bienvenida al famoso cerro TIBIDABO, que estaba más creado para niños que para adultos, o al menos esa fue mi sensación, debido a que habían muchísimos juegos a donde claramente llevaban a los niños.
---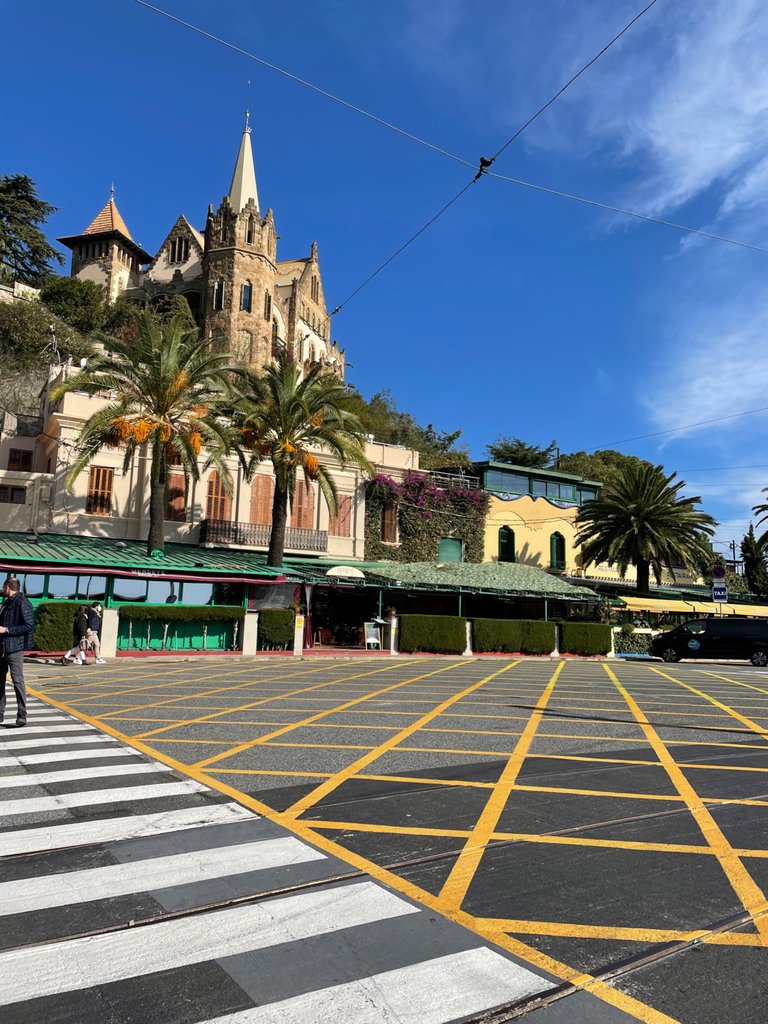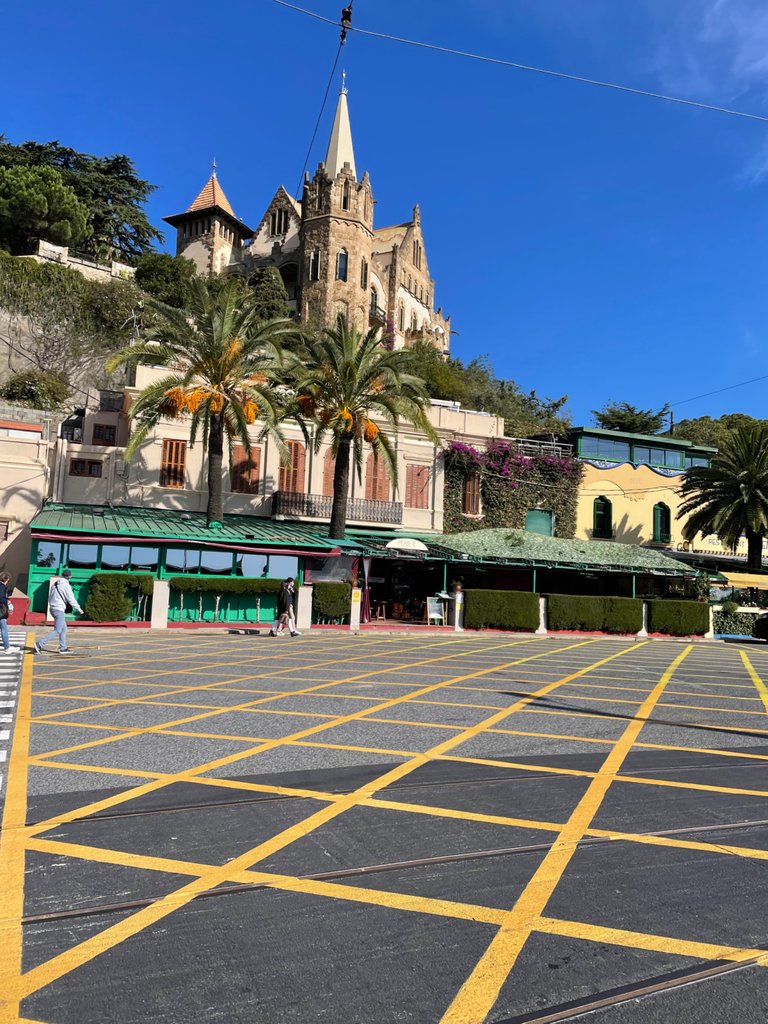 ---
The TIBIDABO hill is located 512 meters above sea level, according to the page irbarcelona, and is also known as the magic mountain.
The panoramic view it offers of the emblematic Spanish city is unique, and could only be compared to the one offered by the Bunkers of Carmel, which are also located in this city.
The hill of which I speak, not only gives the possibility for children to have fun, but also has attractions for adults, among which is a cafeteria, a restaurant and a huge and very beautiful church, called Expiatory Temple of the Sacred Heart of Jesus.
This hill, according to the page tibidabo.cat, owes its name to a religious question, and is that it refers to a part of the Bible where the devil tempts Jesus, so Tibidabo means "I will give you (Tibi dabo).
Apart from the buildings, it has some beautiful spaces for walking that although they do not have a great extension, they offer a beautiful landscape permanently, so it is very nice to enjoy.
El cerro TIBIDABO se encuentra a 512 metros sobre el nivel Del Mar, según indica la página irbarcelona, y también se conoce como la montaña mágica.
La vista panorámica que otorga de la emblemática ciudad española es única, y solo podría compararla con la que brindan los Bunkers del Carmel, que también se encuentran en esta ciudad.
El cerro del que hablo, no solo da la posibilidad a niños de divertirse, sino que además cuenta con atracciones para adultos, entre las que se encuentra una cafetería, un restaurante y una iglesia inmensa y muy hermosa, llamada Templo Expiatorio del Sagrado Corazón de Jesús.
Este cerro, según la página tibidabo.cat, debe su nombre a una cuestión religiosa, y es que hace referencia a una parte de la Biblia en donde el diablo tienta a Jesús, por lo que Tibidabo significa "te daré (Tibi dabo).
Aparte de las edificaciones, cuenta con unos bonitos espacios para caminar que aunque no tienen una gran extensión, brindan un paisaje precioso de manera permanente, por lo que es muy lindo para disfrutar.
---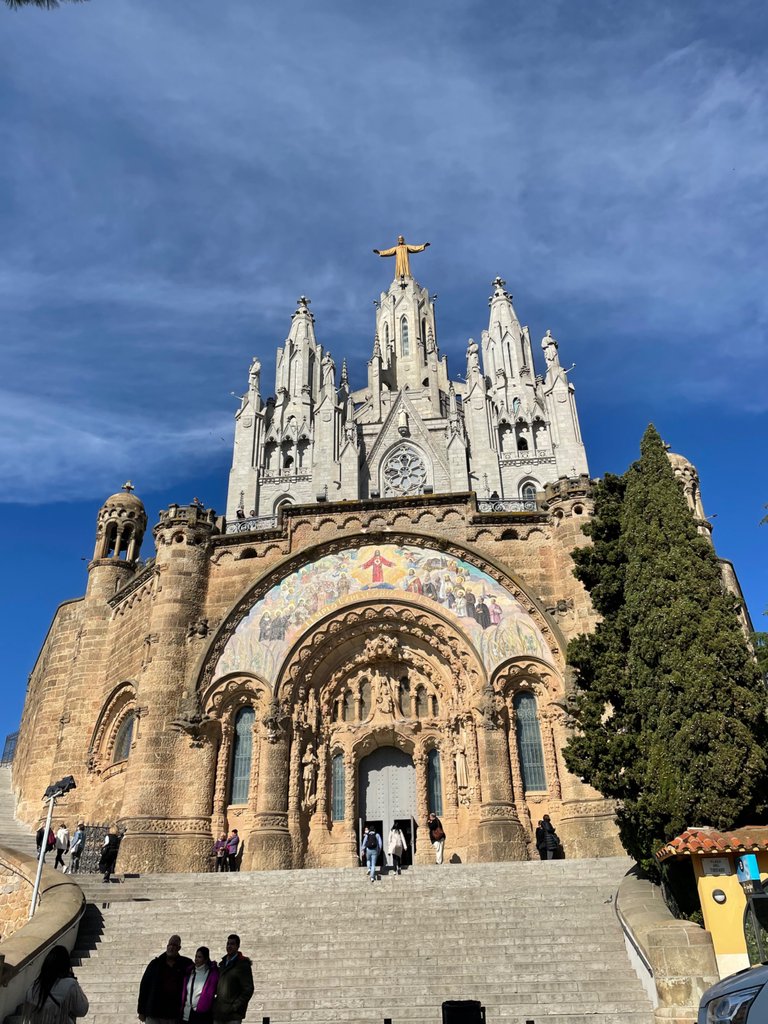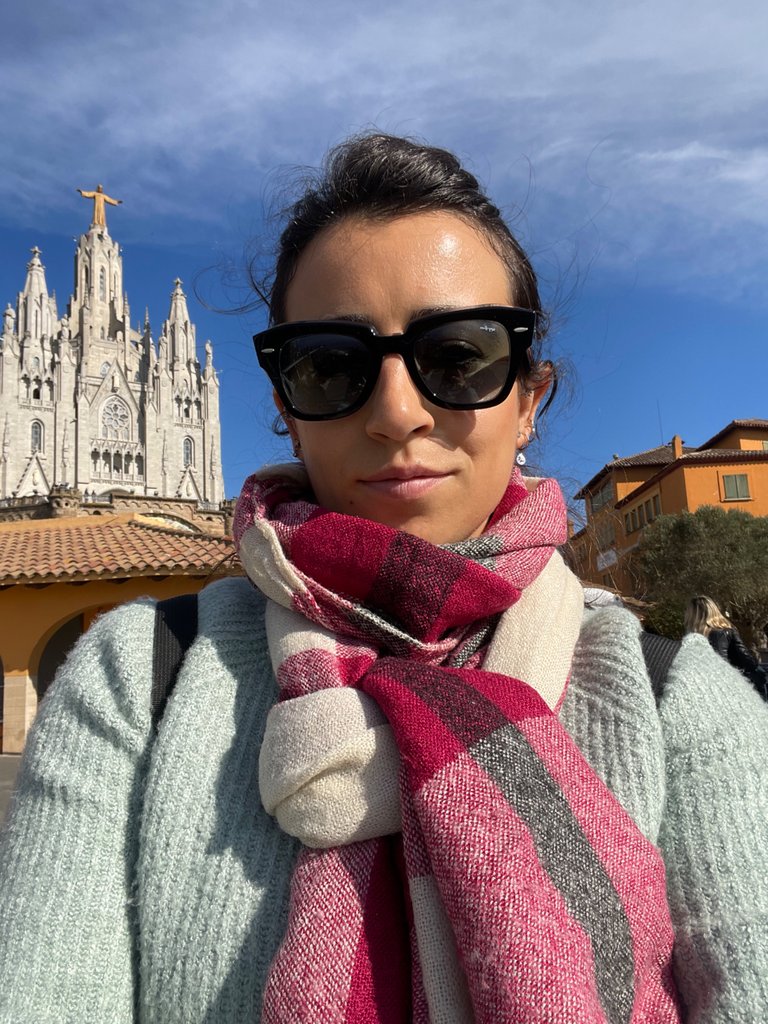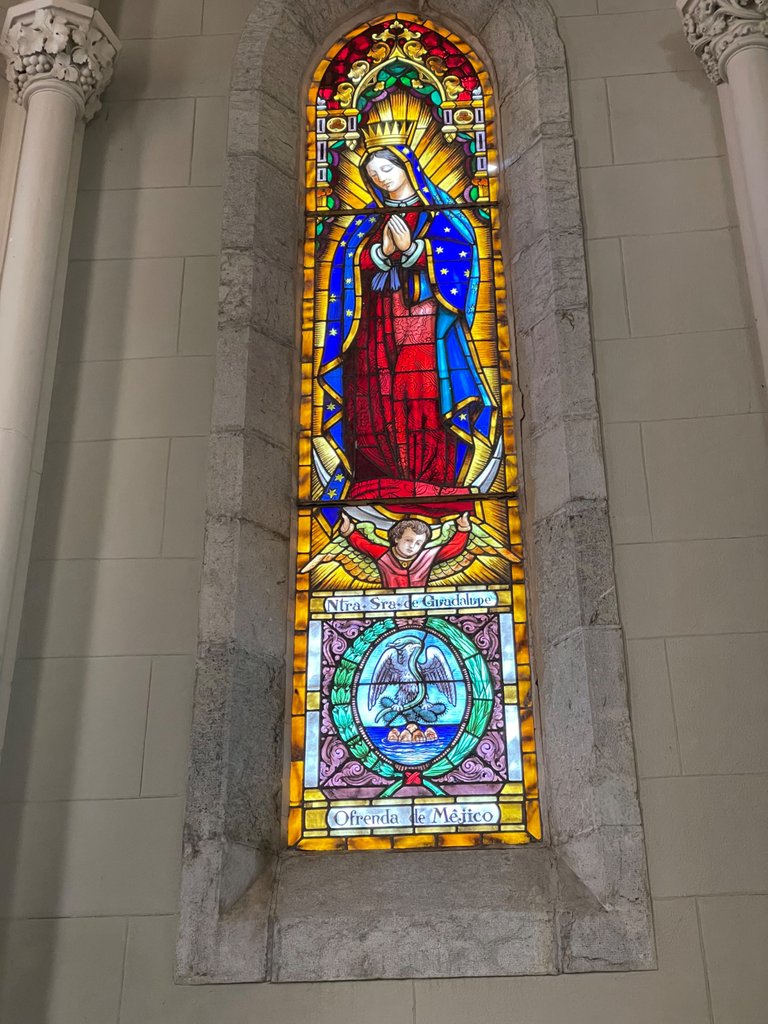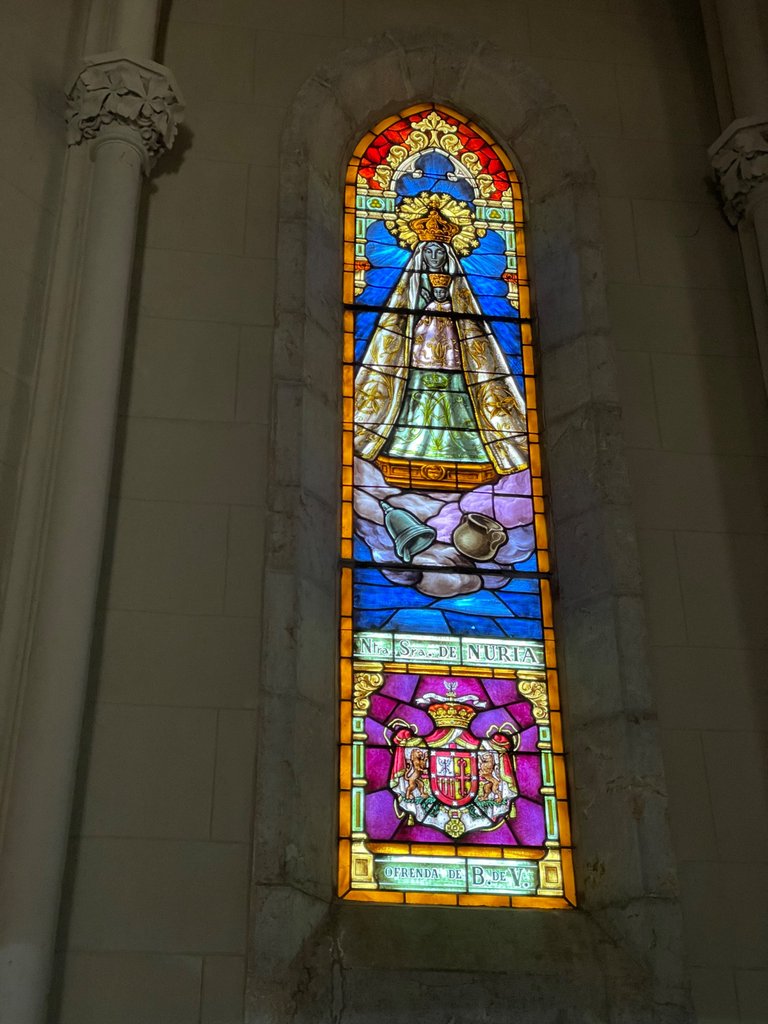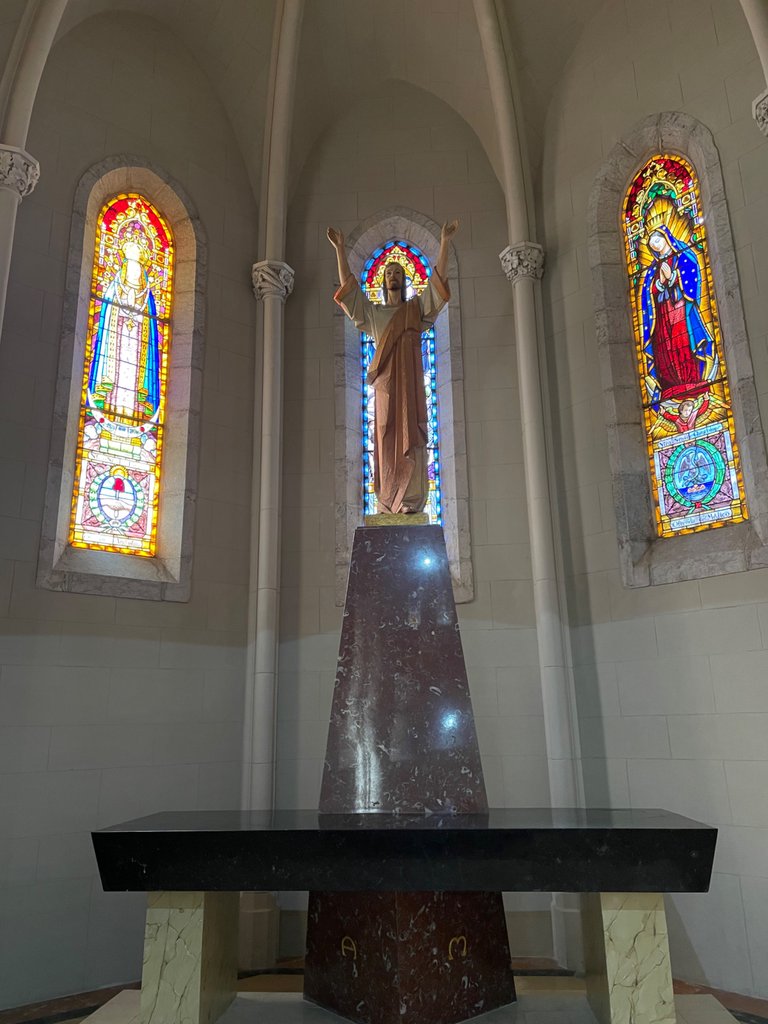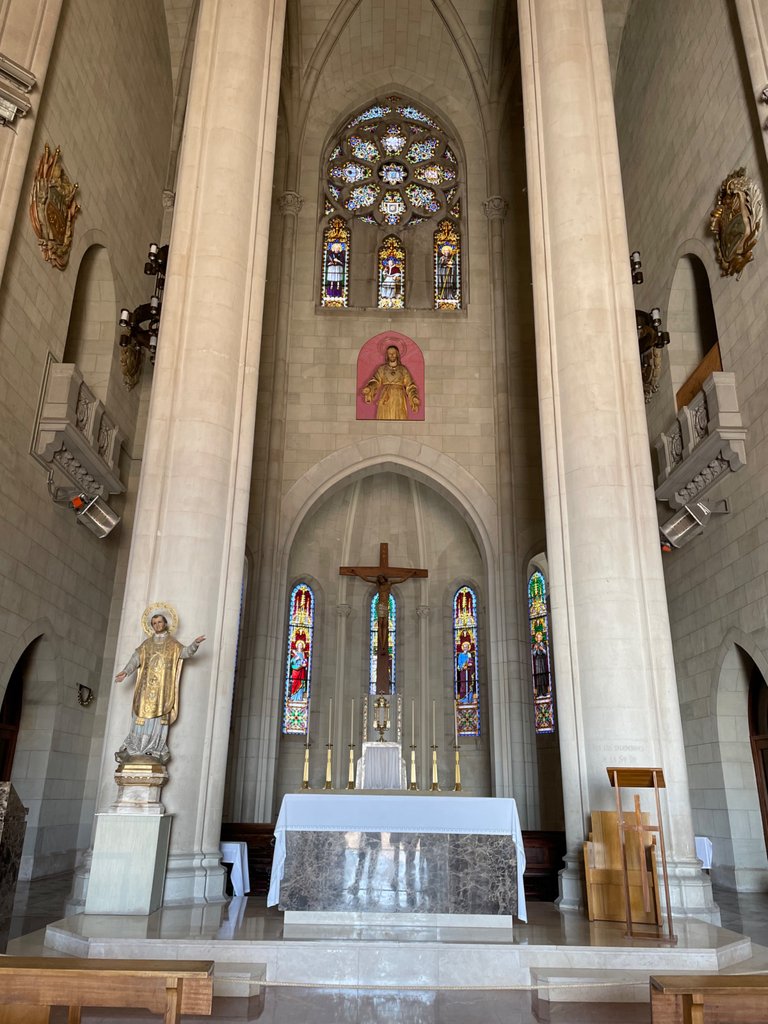 ---
For tourist reasons, both for the amount of people and for the orientation in the design and functions of this space, it is not an area to get close to nature, but simply a different perspective of Barcelona.
Still it is very nice and I recommend it to visit, because it ends up being really something very particular in the city.
It doesn't take too long to be there, maybe an hour, an hour and a half (of course more if you go with children and they play). In truth, what takes more time is the round trip, which together add up to the time it takes to visit the hill. For this reason, as soon as I took my pictures, I went down as fast as I could and headed to the beach, because what I was longing for that day was to connect with nature, and I could not think of anything in the city.
Por motivos turísticos, tanto por la cantidad de gente como por la orientación en el diseño y funciones de este espacio, no constituye un área para acercarse a la naturaleza, sino simplemente una perspectiva diferente de Barcelona.
Igualmente es muy bonito y lo recomiendo para visitar, porque termina siendo realmente algo muy particular en la ciudad.
No toma demasiado tiempo estar ahí, quizás una hora, una hora y media (claro que más si vas con niños y juegan). En verdad lo que toma más tiempo es el desplazamiento de ida y vuelta, que juntos suman el tiempo de visita al cerro. Por este motivo, en cuanto tomé mis fotos, bajé tan rápido como pude y me dirigí a la playa, pues lo que más anhelaba aquel día era conectarme con la naturaleza, y ya no se me ocurría nada en la ciudad.
---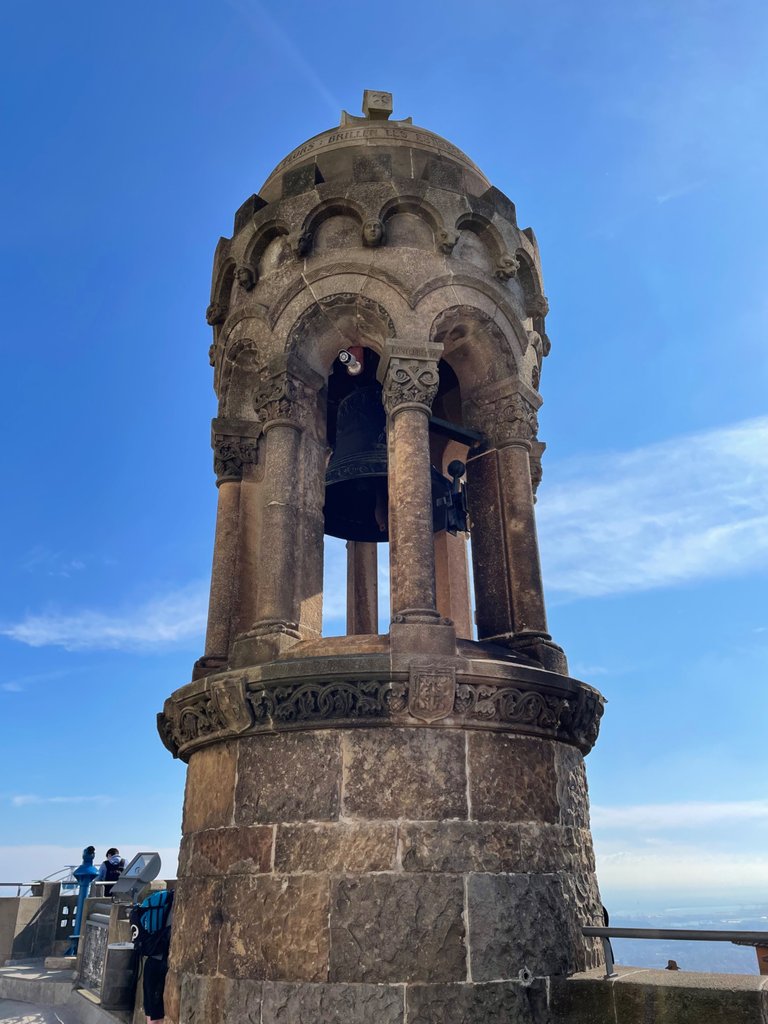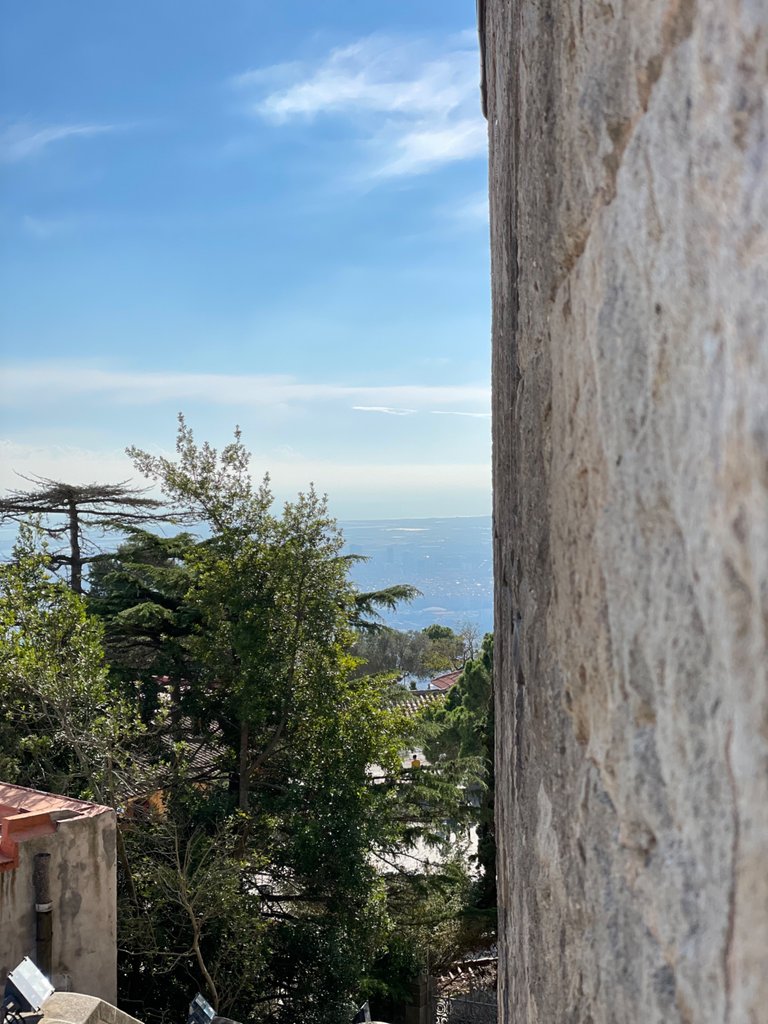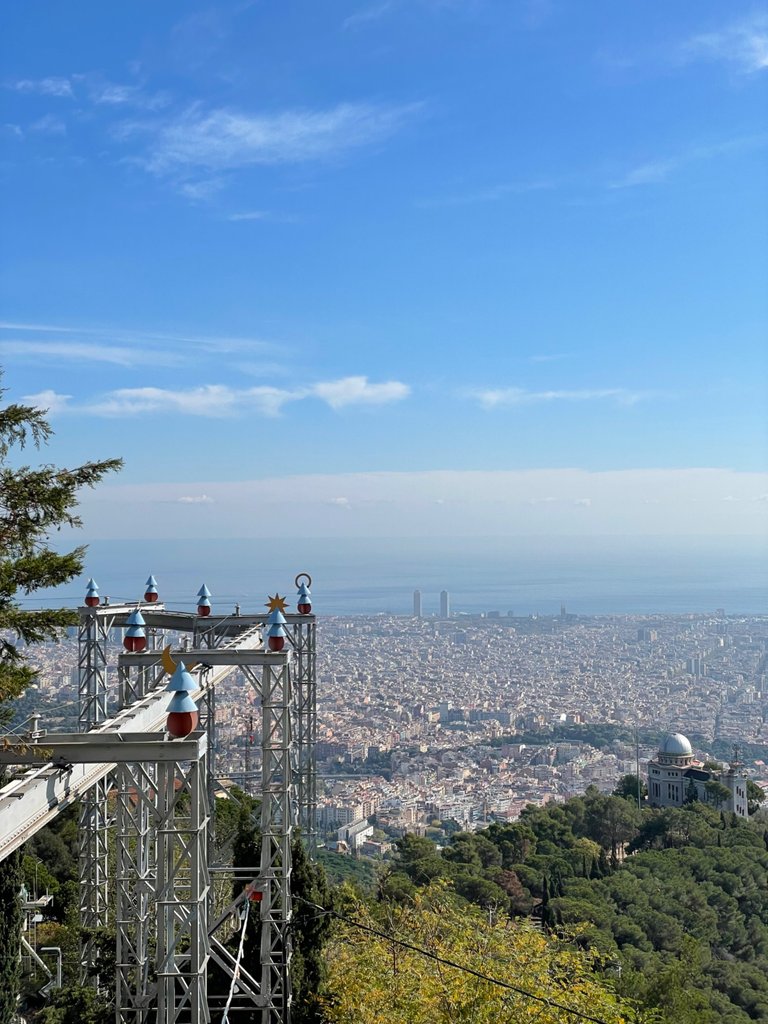 ---
Luckily, I found the moment I mentioned a few paragraphs ago and connected with the Del Mar water. In fact, although there were many people and I could not find silence around me, I did manage to walk into an almost empty space, where only people like me who were looking for a bit of calm were.
I was finally happy that day. The sea could express itself above the human bustle and the sun shone on the celestial mantle of the water and the sky.
That part of Barceloneta was also new to me, so not only did I have my moment of connection, but I also got to know a new place.
I am very happy to be able to share this beautiful memory with you today.
Por suerte, encontré el momento que les comenté hace unos párrafos atrás y me conecté con el agua Del Mar. De hecho, aunque había bastante gente y no pude encontrar silencio alrededor, sí que logré caminar hacia un espacio casi vacío, en donde solo personas como yo que buscaban un poco de calma estaban.
Fui feliz finalmente aquel día. El mar podía expresarse por sobre el bullicio humano y el sol alumbraba al manto celeste del agua y del cielo.
Esa parte de la Barceloneta también fue nueva para mí, así que no solamente tuve mi momento de conexión, sino que también conocí un nuevo lugar.
Me alegra mucho poder compartir hoy con ustedes este hermoso recuerdo.
---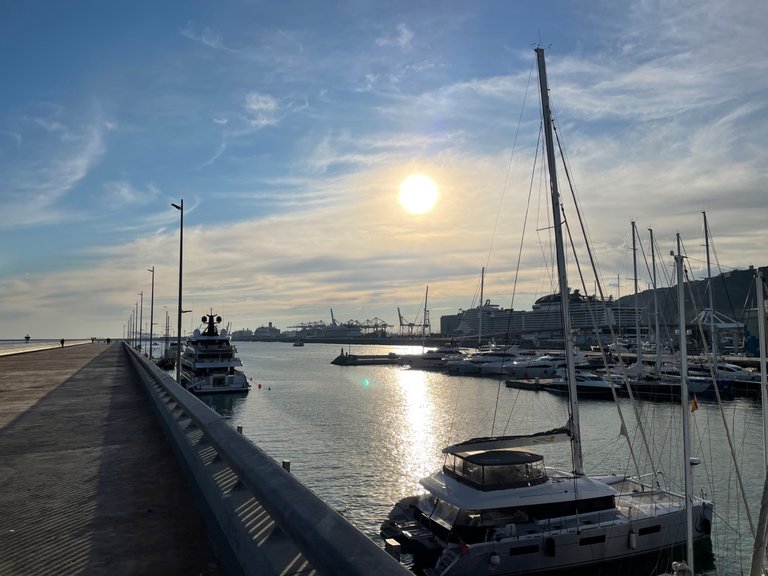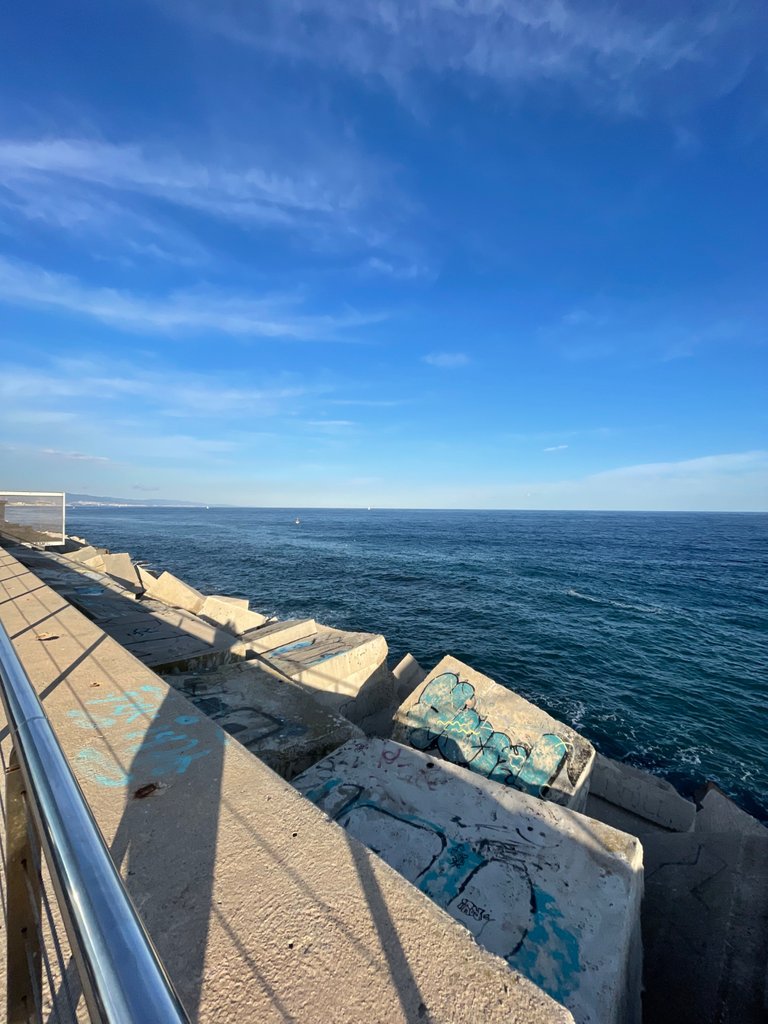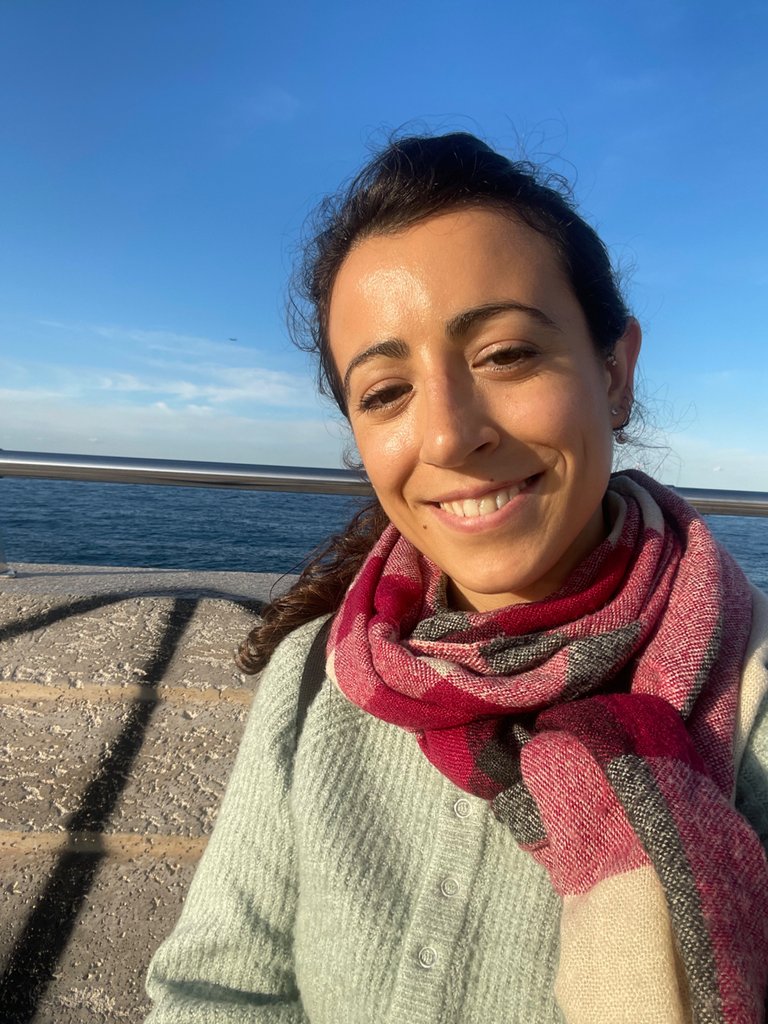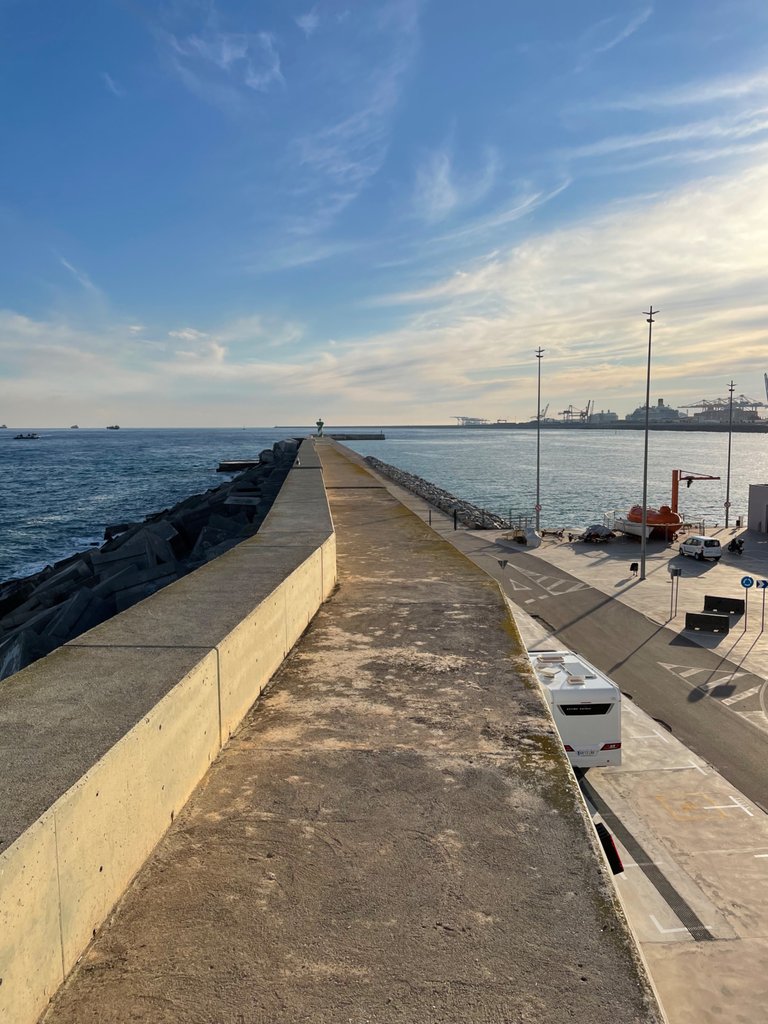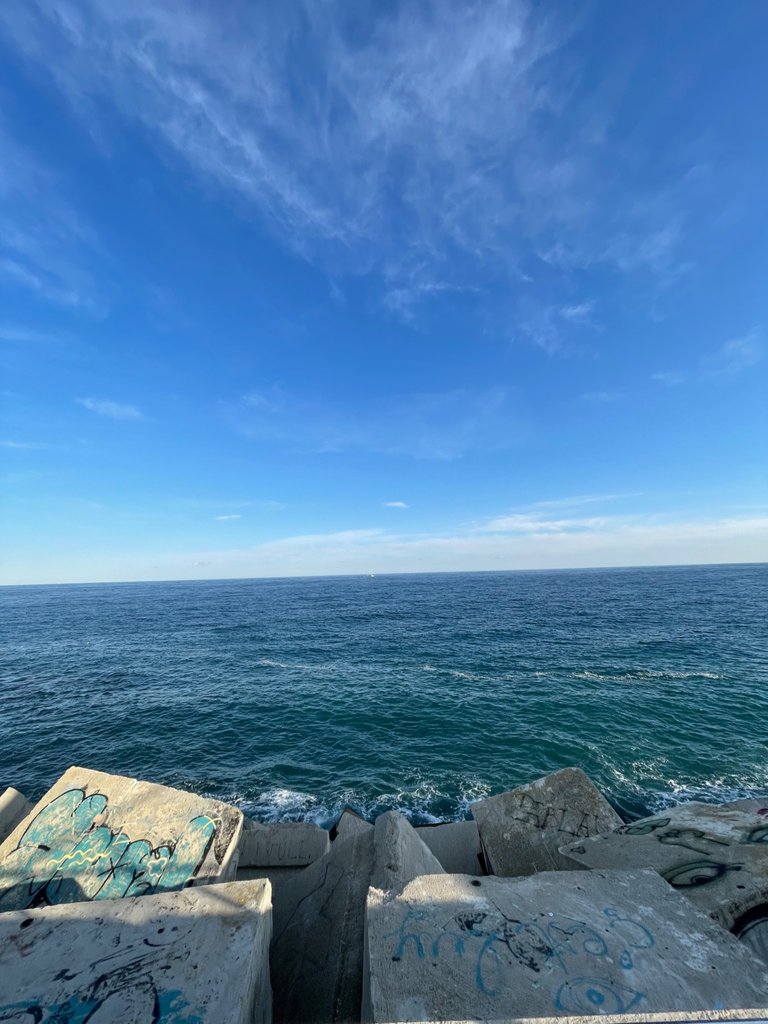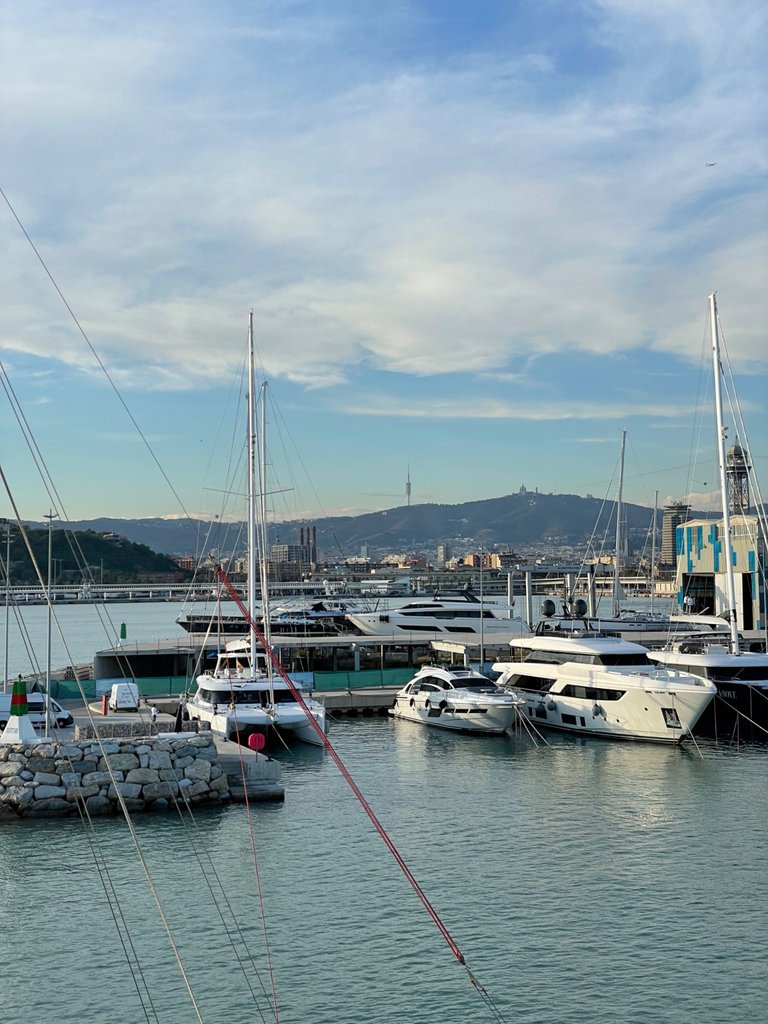 ---
*Pinmapple code: [//]:# (!pinmapple 41.42146 lat 2.11886 long Join me in remembering Tibidabo Hill and La Barceloneta d3scr)
---
I hope you've enjoy the post!
Thanks a lot for being here!
With love,
Espero quehayas disfrutado el post!!
Muchas gracias por estar aquí!
Con cariño,
---
Device: iPhone 12 Pro
Translation: DeepL
Dispositivo: iPhone 12 Pro
Traducción: DeepL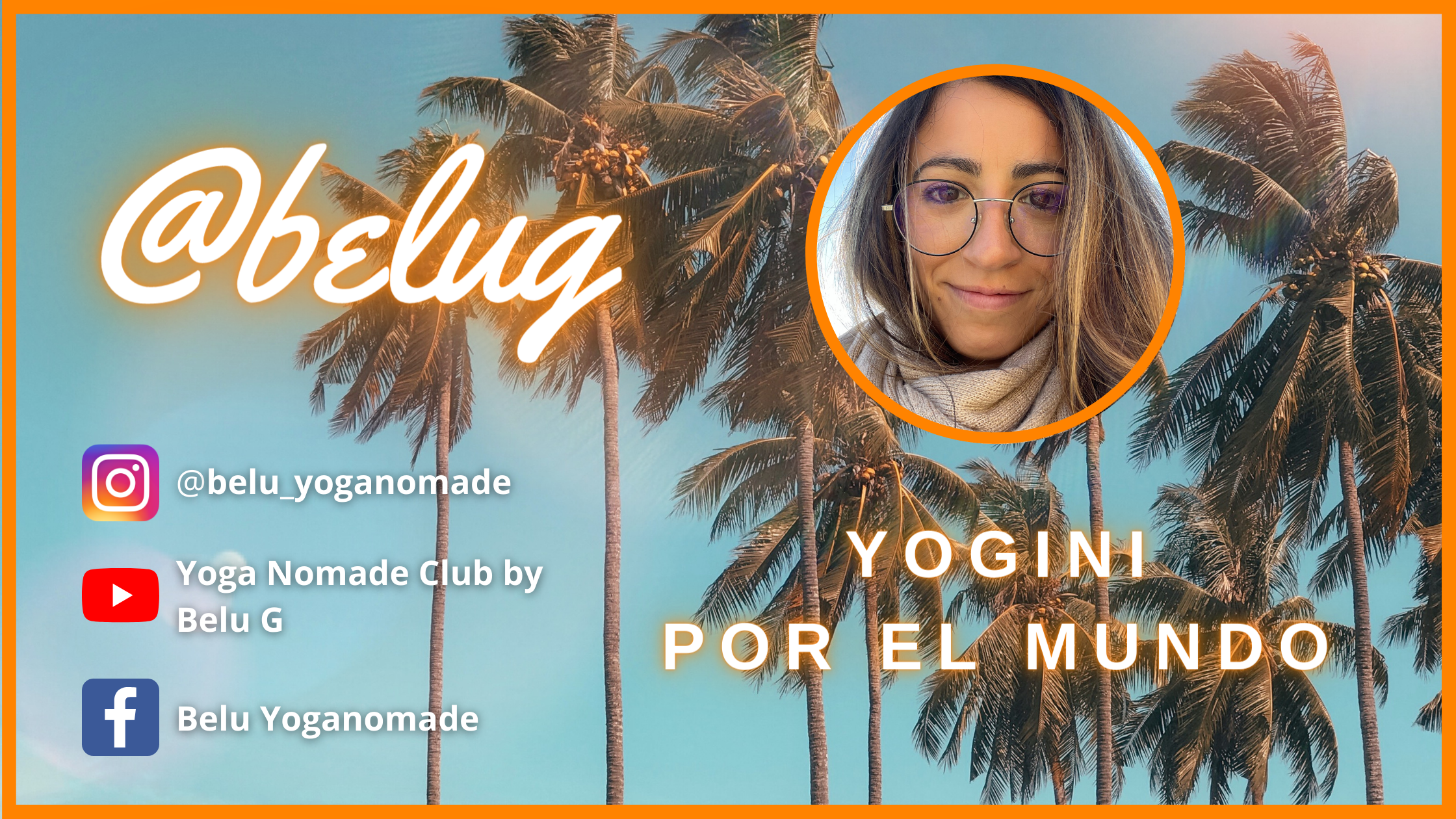 ---
---