Attending a Binance Industry Meetup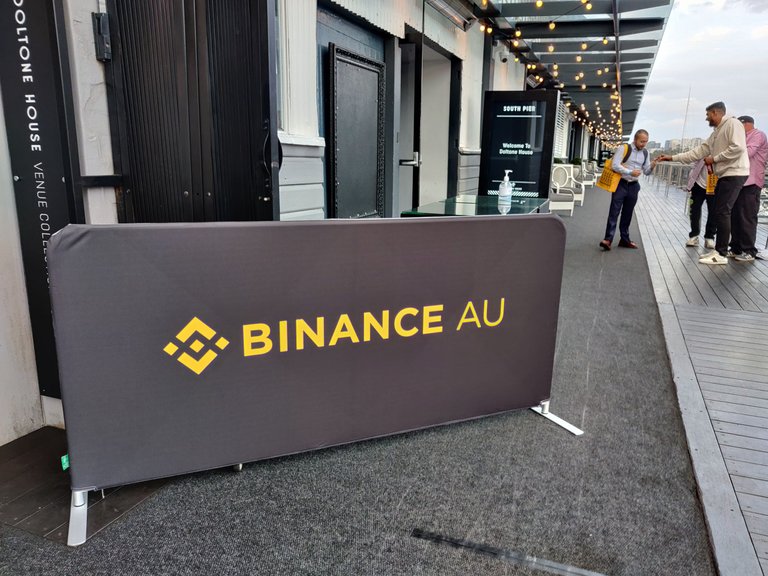 Well... I tend to try to keep the crypto meetups to a minimum, partly out of shyness and partly out of being a bit worried about how I might interact with people who have money on their minds so often. I did do a STEEM/HIVE meetup in Netherlands a while back, and that was the most pleasant experience that I have had... mostly because most of us are a bit more indifferent to the money aspect of things (a little bit...) and a bit more interested in the social side and just writing/blogging and doing whatever... so, people generally have more in the way of shared interests rather than the money/token thing.
I had scouted out several local groups in Australia that I would perhaps be interested in doing physical meetups with when I had first arrived back into Australia... but hanging around the Telegram channels... well, I'm crazily put off by the general vibes in there. They tend towards the "independent" minded who I always believe are more for show than real, conspiracies, and the money people. None of which really interests me... and I probably could do without all that extra testosterone atmosphere that generally pervades those channels. I'm a nerdy guy who just likes the possibility of the technology... and whilst the money side of things is fortunate, it isn't the real game for me. And reading most of what goes on in the channels... well, it is a touch uninformed at best, and "educational" at worst.
...but a few days ago, I saw something flash up on my newsfeed about a Binance community meetup in Sydney. Well, I was in Sydney... and I had the night off... so, I figured, why not! The worst that could happen would be that I would just get up and leave early... If I was lucky, I might meet some of the people from Binance that I was curious to meet...
... actually, now that I think about it... the worst that could have happened would be some idiot mistakenly thinking that I was a billionare trying to mug me. Hmmm... probably a good idea to keep away from these things.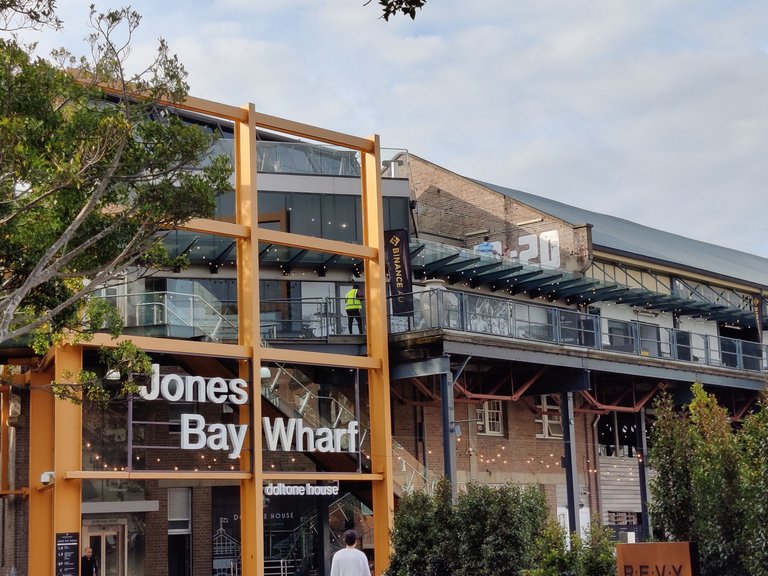 Anyway, the meetup was at a the Doltone House at Jones Bay Wharf... nice area, and I had walked past the building a few times when I was put up in a hotel nearby. Not so convenient for public transport... but much fewer passer-bys. I guess that was the main consideration... after all, you wouldn't to be trying to do this with that horrible Sydney night-life rearing its ugly head outside. Or harassing people...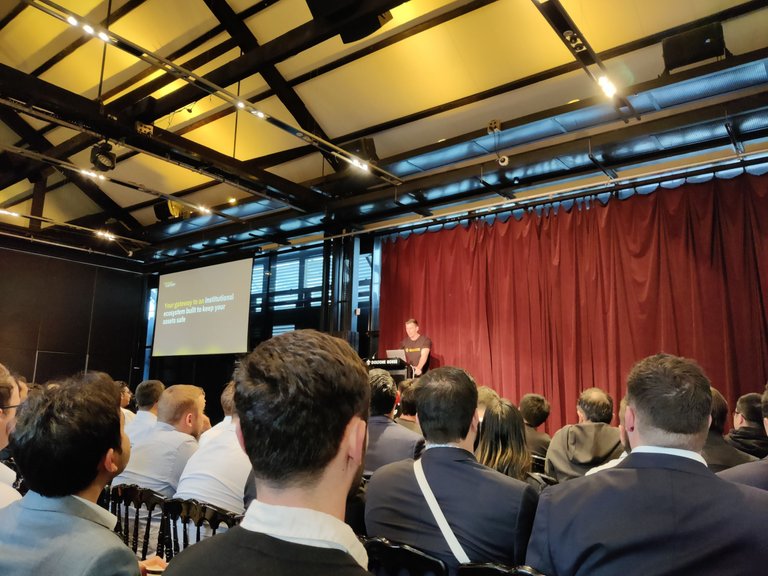 ...so, the thing was billed as a sort of panel/discussion about things Binance Australia related. To tell the truth, I was interested in seeing if they were planning on bringing the Binance card to Australia any time soon... I'm still using my euro one. It was also billed as a community event... so I was expecting a lot more randoms like me to be showing up. Instead we got lots of influencers, suits, and "VIP"s. Sigh... all the people that are horrible types all in one room. Seriously... this was like CryptoTwitter in real life... lots of big-dick swinging, and fake influncer crap...
... anyway, I was listening to the announcements... there was no panel sadly. The big things on the horizon were institutional grade custody... mirroring assets on custody to trading so that they would be easily accessible whilst being secured. Some timeline to attract retail in 2023... including Binance Pay and Card. YAYAYAYAY!!!!!
... and the possibility of options trading soon. Well, I have dabbled in that... but it is stupidly risky. I did lament the lack of easy access to it during these recent market crashes... I would have relished the opportunity to place some easy bets on LUNA and FTT and other tokens. Oh well, money not risked is also money not lost!
Then there were the questions... there were a couple of decent questions, which were not really answered. Well, probably answered in a corporate way that drives me nuts... so, not answered. However, the more amusing questions were the "influencers" and "investors".... again, crypto-twitter on full display... the influencer questions were best described as stupid... and the investor ones were... humble-bragging. So... more spew!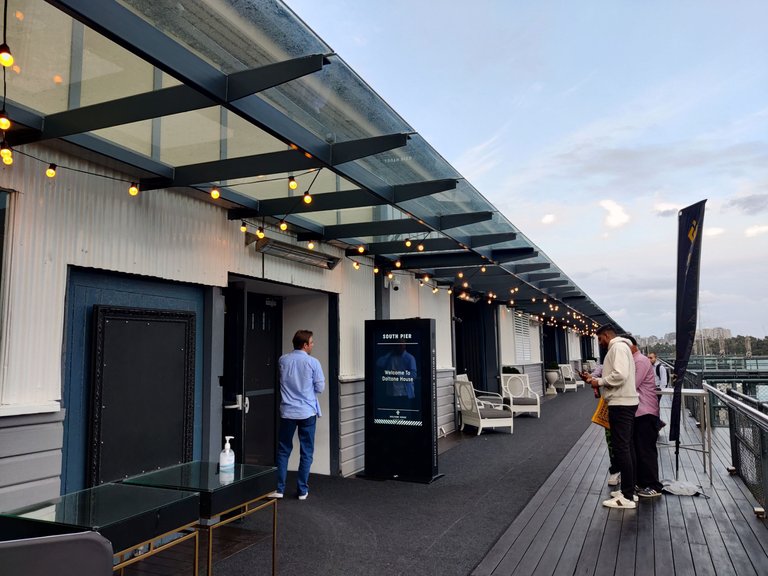 ... ahhh yes, so many photos... I saw this group posting this up on the "socials" afterwards. It makes me spew a little bit.
There were people wearing overtly "decentralised" logos and stuff like that... sigh, I understand the sentiment... but do you have to wear it so openly? I prefer the stealth route... let ones who are loud and paper ideologues take the heat.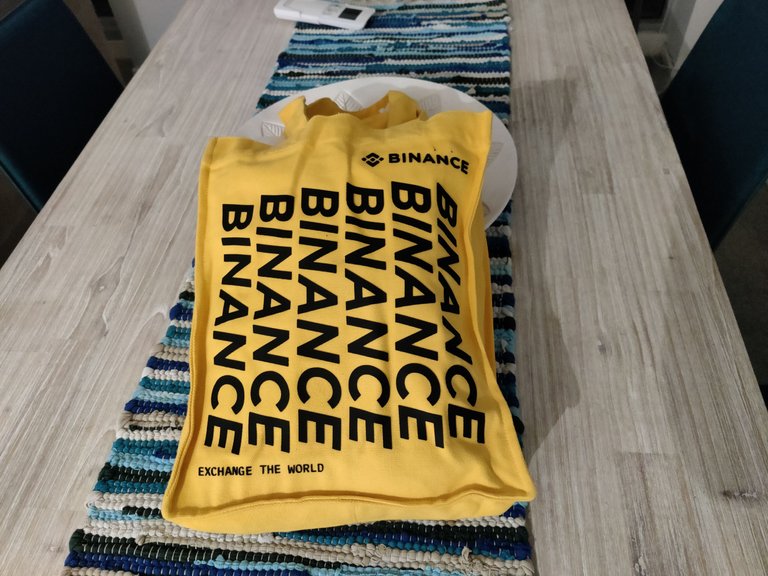 What was really nice was a little bit of a goodie bag afterwards! A horrifically bright tote bag... that I might use for shopping or something like that. I wonder if carrying this would mark you out as a potential mugging target?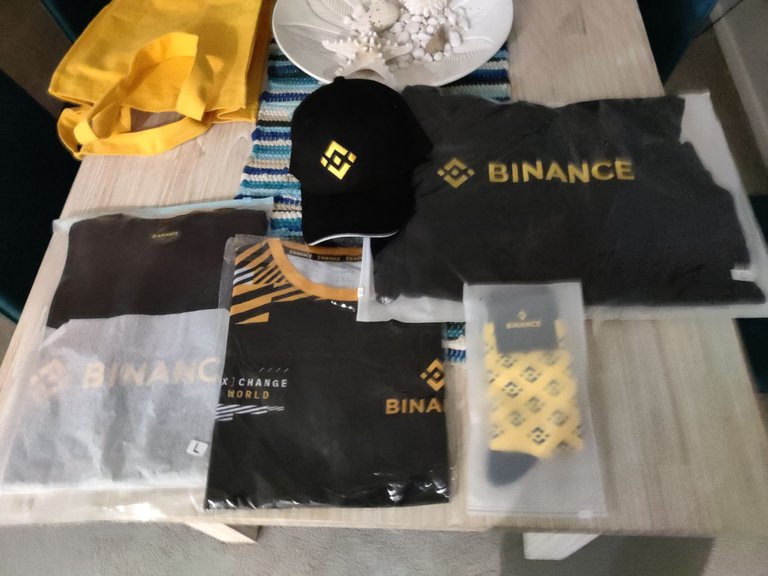 ... and the rest of the contents. Also potential mugging target attire?
Interestingly enough, I probably could only use most of this for indoor or pyjama wear. I have noticed that Australia has generally gone the way of America... too much crap food, too little excercise, and vastly increased body sizes... So, all the shirts/hoodies/fleeces are too big for me... they are HUGE! You could probably fit two of me in each of them... but given the rough sizes of the people at the meetup, well... probably it wasn't designed for people like me. Most of the people were definitely filling up the bulk of a single chair... and there were many with 1.5-2 chairs being occupied per person.
However, the cap and the socks will be nice if somewhat garish additions to my arsenal of dorky wear.
I don't think I will be easily enticed to another crypto meetup in the near future... I felt really out of place, and it really seemed like the place for horrific people to meet and network. Me... I like to just noodle on and nerd out... and I think that those sorts of people aren't really likely to be in these places. Still... nice food, and free merch. Could have been worse...

I can also be found cross-posting at:
Hive
Steem
Publish0x
Handy Crypto Tools
Ledger Nano S/X: Keep your crypto safe and offline with the leading hardware wallet provider. Not your keys, not your crypto!
Binance: My first choice of centralised exchange, featuring a wide variety of crypto and savings products.
GMX.io: Decentralised perpetual futures trading on Arbitrum!
Coinbase: If you need a regulated and safe environment to trade, this is the first exchange for most newcomers!
Crypto.com: Mixed feelings, but they have the BEST looking VISA debit card in existence! Seriously, it is beautiful!
CoinList: Access to early investor and crowdsale of vetted and reserached projects.
Cointracking: Automated or manual tracking of crypto for accounting and taxation reports.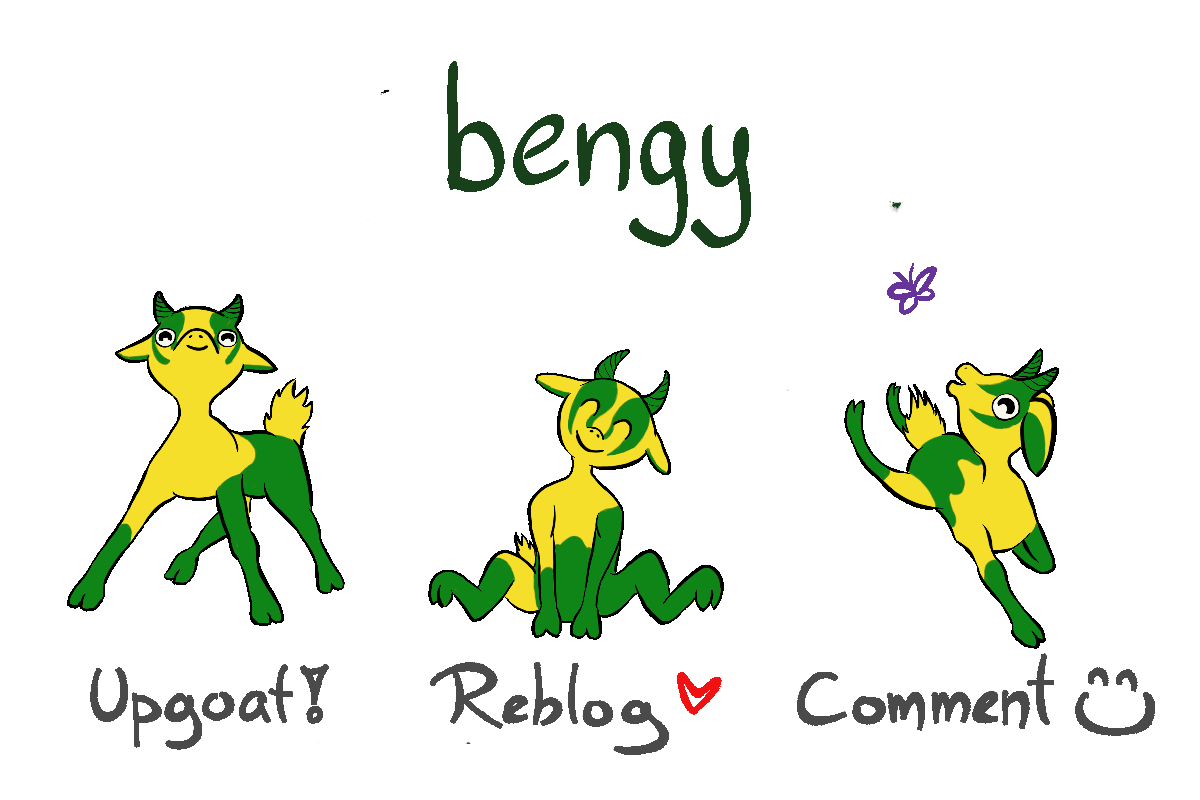 Upgoats by ryivhnn
Account banner by jimramones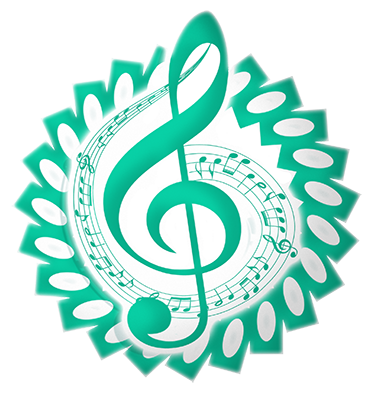 The classical music community (Subscribe at Steempeak and Peakd) at #classical-music and Discord. Follow our community accounts @classical-music and @classical-radio. Community Logo by ivan.atman
Posted Using LeoFinance Beta
---
---