Jimmy's Falafel: Sydney, AUSTRALIA
Read this post on TravelFeed.io for the best experience
---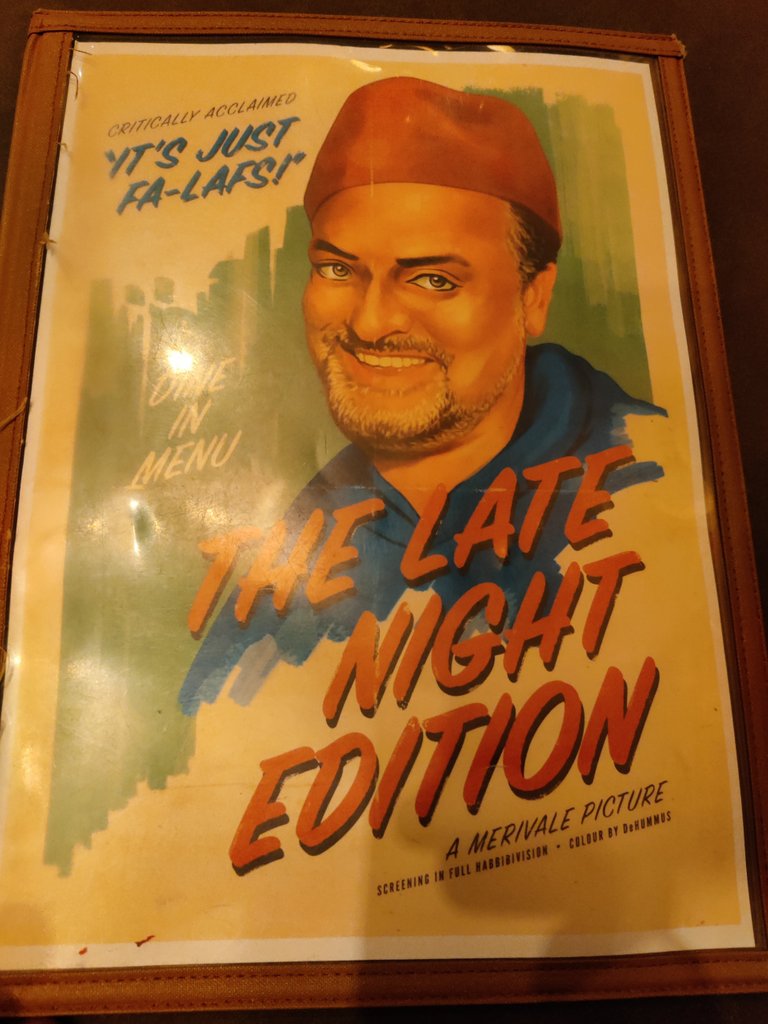 As I've mentioned in previous restaurant reviews, much of the time, I'm hunting around for something to eat in that short space between a seating call rehearsal and the actual concert for the evening. So, options are a bit limited; as I'm constrained by the physical proximity to the concert hall, speed of service... and of course, quality of food, as I'm not really that keen to be too bloated or queasy when standing up in public in front of the audience!
I've not really settled into the area around Angel Place in Sydney yet.. there are lots of pretty good restaurants and all of that, but with this being in the close proximity to the Australian Reserve (bank...), most of the places look a touch too swanky for the likes of me... or on the other side of the road, too glitzy. So, I've been wandering around just look for a simple place to eat...
... and this particular evening to me to a little place called, Jimmy's Falafel.

The Space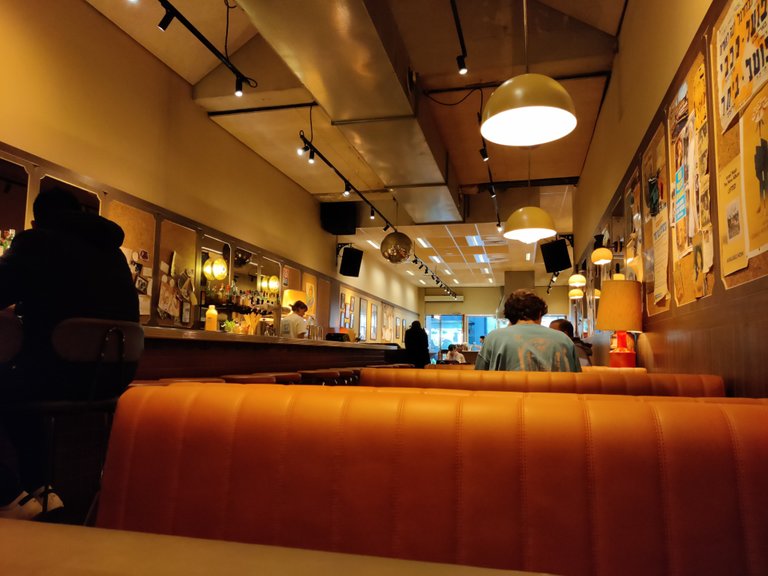 The shopfront is a pretty thin piece of real-estate on one of the main CBD streets of Sydney, George Street. It has changed quite a lot since I was last living in Sydney. Now, there is much less traffic (it used to be completely clogged with cars) due to the light rail/tram line that has taken over the road area. It is a vast improvement if you ask me!
Anyway, going back to the topic of the restaurant. The thin facing opens out to a very deep restaurant and bar. And I have to say that I LOVE the old school style decor... I'm not really sure what it is trying to evoke, perhaps an old Lebanese or Turkish bar from a few decades back? Definitely, much of the wall decorations, pictures, and postcards are from that sort of era.
... if I have to have a particular complaint though, the music was really way too loud!

The Menu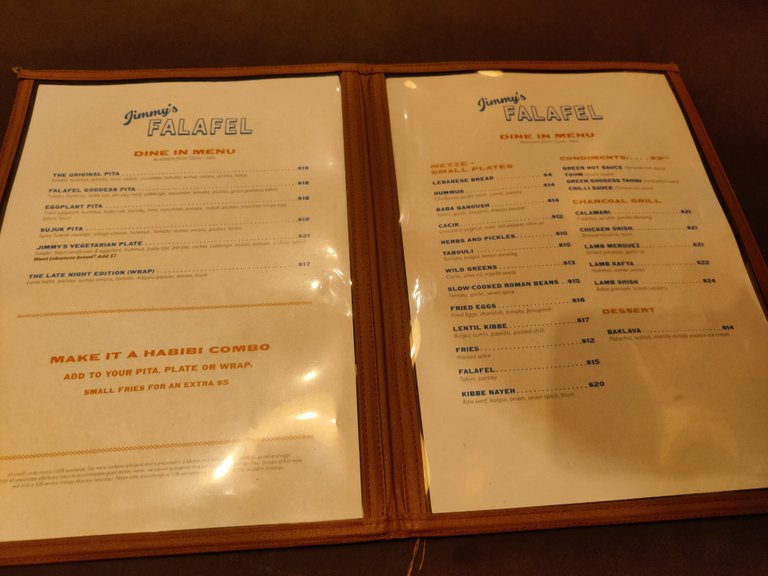 In addition to the Falafel, there is a wide range of grilled meats done in the Middle Eastern style. It is also a slight reminder of how expensive Australia (and Sydney in particular) has become... with plates easily hitting the 25-30 dollar mark.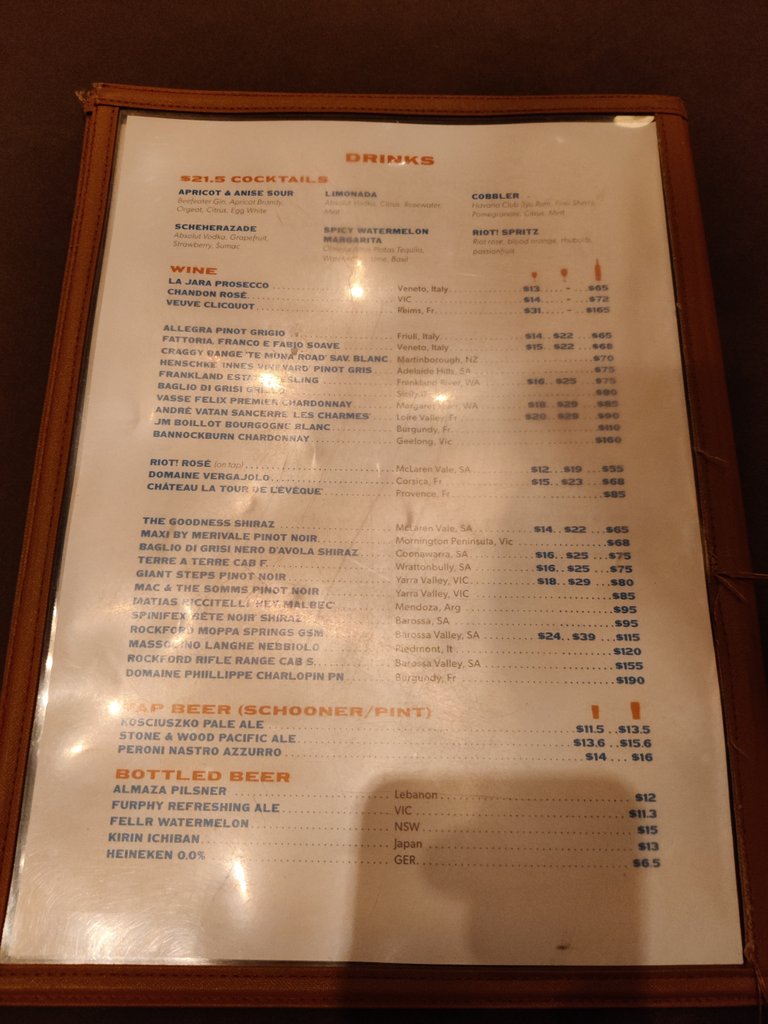 There is also a pretty well-stocked bar on hand as well... if I didn't have a concert in that evening, I would be quite tempted to try out some of the cocktails... weirdly enough, there wasn't really much in the way of interesting Middle Eastern beers or things like that. All pretty standard boutique Australian ones.... and just a single Lebanese representative.

The Food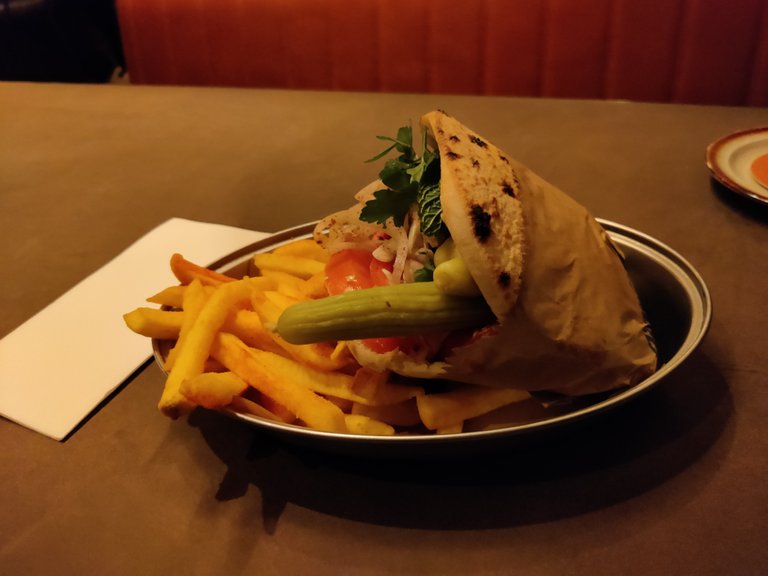 Okay, it is a touch on the small side... but this falafel was pretty damn decent! So many interesting things packing the inside, and the hommous and pickled vegetables were just the thing to add that nice zing to something that can often be quite bland and uninteresting. I think I will definitely be coming back in my later concert dates to try out the grilled meat menus...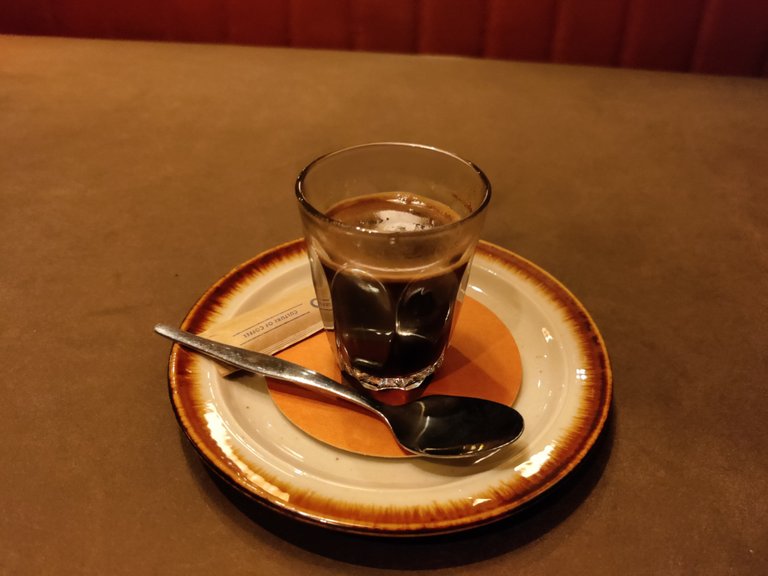 Now, there is not a regular coffee option available... but you can get a pretty damn decent Turkish coffee instead. The waitress warned me that it was pretty strong... but I've had these before in Turkey, so I wasn't really fussed about that. It was strong, but not quite as flavourful as I've had in other parts of the world... but it did the trick and kept me awake through the concert and for the long drive back home!

The Experience
I loved having this take on the regular Turkish and Middle Eastern regulars... the restaurant is loud, but quite comfortable. I was a little bit annoyed by the somewhat pushy wait staff... they were quite keen to keep people moving, whilst I just wanted a place to sit and kill a bit of time before the concert. That said, I was using a whole table just before the dinner rush...
Food was pretty good, and I will definitely be back again to try out the rest of the offerings!

Opening Times
Monday 11:30am–12am
Tuesday 11:30am–12am
Wednesday 11:30am–12am
Thursday 11:30am–2am
Friday 11:30am–2am
Saturday 4pm–2am
Sunday Closed

Contact Details
Address: 312 George St, Sydney NSW 2000
Phone: (02) 9114 7381
Website: https://merivale.com/venues/jimmys-falafel/
Instagram
Facebook
---
View this post on TravelFeed for the best experience.
---
---