St Mary's Anglican Church: Sydney (AUSTRALIA)
Read this post on TravelFeed.io for the best experience
---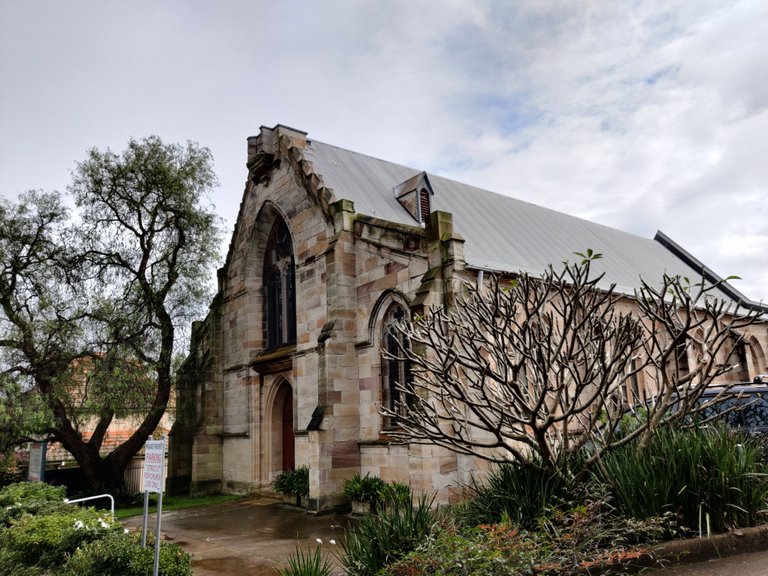 I'm starting to discover more and more of the colonial era little churches that are scattered throughout the ex-southern colonies of the British empire (otherwise known as Australia). The ones that are in Sydney are especially quite interesting, as they tend to be quaint little places.. and usually tucked away in a little obscure corner.. well, they probably used to be more prominent in the landscape, but the modenr city and residential areas have grown up all around them!
Saint Mary's is one of the nicer little Anglican Churches. A little stone church in the very nice suburb of Balmain East... it is accessible by public transport with the bus from near the QE2 building... or more interestingly, with the ferry from Circular Quay. If you have a choice... take the ferry, it is much more fun and picturesque! Even if you are near the bus, it is only a short walk or train ride to get from the bus depot to the Circular Quay... and I would just do that anyway, to experience the sights of the harbour area!
Inside, the stone exterior continues, making for a very nice but overly resonant acoustic to rehearse in. There are some beautiful stained glass windows by the alter, and they are well situated to catch the sun and shine in all their glory!
If not stone, then the walls and roofing are constructed from wood, including the floorboards. Again, all of this contributes to a very highly responsive and resonant acoustic that is difficult to rehearse in when the church is empty, but I could imagine that it is quite pleasant to play in when there are people in the pews!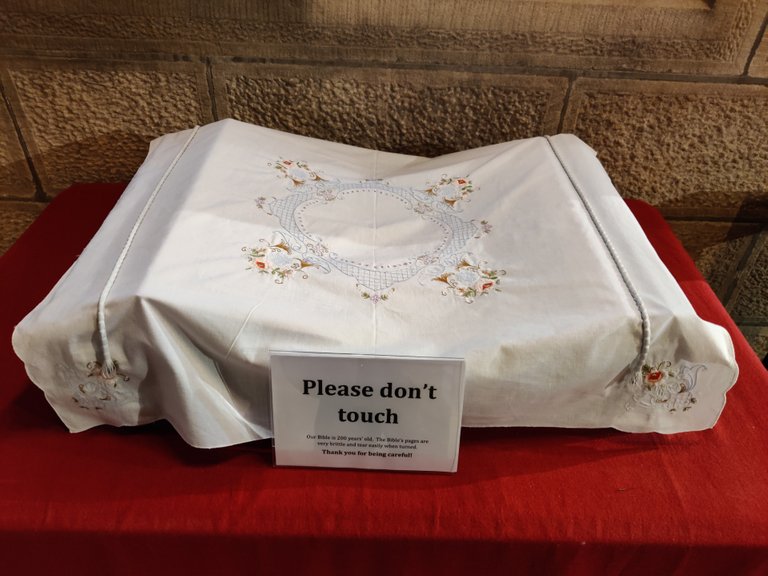 The prize possession of the church is this... at first, I was more than a touch confused... as it really looks like there is nothing there. However, on closer inspection, there actually is an old Bible underneath the protecting doily cloth.
At roughly 200 years old, it harks back to the time of the British landing on the shores of Sydney... and I wouldn't be too surprised if this is one of the older artefacts that came along with First Fleet? or at least in one of the later fleets? Anyway, an interesting piece of European colonial history if that were true!
---
View this post on TravelFeed for the best experience.
---
---