Talking to Normies about Crypto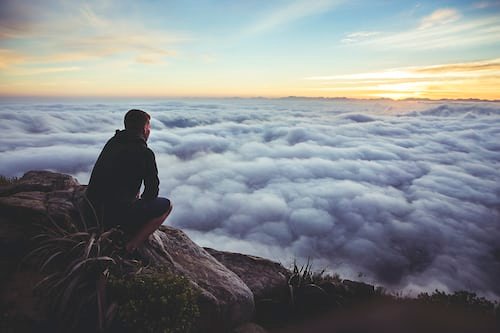 Unsplash
In my everyday life, I don't really talk that much about crypto or anything like that. Mostly, it is due to the sorts of people that I meet in my regular line of work... Classical musicians.. well, they aren't really the sorts of people that are wildly interested in the topics that I tend to be interested in. So, gaming... tech stuff... physics/mathematics... crypto-idealism.
In some ways, I do find that quite strange that more musicians aren't really that interested in the crypto-idealism part of things, because in general... musicians can be very much the types of people who are interested in remaking the world into a more equitable and better place for more people. Of course, as we get older... many of us lose that idealism for various reasons.
However, when the topic does come up (rarely..), people are really just not that surprised that the tech-nerdy guy is also a little bit nerdily curious about the possibilities of crypto and decentralised digital infrastructure.
I recently had two colleagues ask me about it... and when talking to them about decentralisation of databases, and the possibilities that that could have for technology, society, and well..... everything... it became a little bit clearer why musicians (and I would say that most people that have not really touched crypto) are so disinterested in crypto. Interestingly enough, it is also the thing that really irritates me about crypto in general.
So, both people thought that crypto was definitely about financial "stuff" and that it was a place for risky investments and scammers. Definitely, I do agree about the second half of that statement... where there is money and no regulation, well... bad actors are more than ready to take advantage of people who have left "common sense" at the door in the pursuit of easy riches.
However, I am a little bit annoyed by the first part... that crypto is often associated with "money" and "trading". Sure, there is a great deal of speculation that goes on... and I can't deny that there is a crazy amount of trading that happens as well.... plus the construction of economic incentives to try and make sure that a network is resilient to bad actors.
... but (and maybe I'm the outlier..), there are quite a good chunk of the population (I hope..) that aren't motivated in life by "winning" the numbers. By that, I mean that at some point... there is enough, and the "game" is over... there isn't any point in playing the game, because we should all recognise that, in the end, the game is not life.
That said, I know full well that not everyone can take a backwards step from the game... I recognise the role of luck, being born in a decent country with access to advantages that much of the world doesn't have access to certainly helps alot. But I do do also see that there is a layer of people for whom the game is EVERYTHING.... and somehow,the area of crypto is quite enticing for this sort of person. Metrics to track your success... and a number that defines your "worth". Ultimately, all meaningless...
Anyway, this harks back to my slight irritation that crypto is perceived by most people as being about money and financialisation. Sure, there is definitely an aspect of that... and that is an important part of things as well, and in some ways, it is the easiest application and sort of low hanging fruit.
BUT, crypto is and was always about changing the digital infrastructure, about replacing outdated and legacy layers and gatekeepers that our current society is built upon. That ranges from finances, money, stock-markets... through to communication, automation, power networks, resilience, privacy, and transparency (yes, those can exist together!). Now, I'm not saying that the new would necessarily be better than the old... but it does and would have certain advantages that would be built in at inception.
So, with one person... the conversation started about "where" Bitcoin is stored. Which led us down a merry chase about "where" she thought her bank balance was stored... which led to ideas of privacy, automation, and voting. These were ideas that were much more interesting applications of crypto than mere... number go up.
Meanwhile, another conversation started with "money"... and led to more interesting topics about individual privacy and transparency of NGO funding/spending. Again, much more relevant topics and these being the real end goal!
What is quite telling at the moment, is that we are still heavily attached to the legacy systems... and that is a necessary transition point. People just don't tend to accept Bitcoin or Ether as payment... and trust me, they don't like to pay in it either! I've tried to have students pay me in those, and even when I make it crazily easy... they would just prefer to use bank transfers.
... but when I say that it is necessary... it should be only partly necessary. Take for instance, when paying gas fees on Ethereum... do you think in terms of ETH spent, or do we think about the USD "worth" of the ETH spent? Once in the Ethereum ecosystem, it shouldn't really matter any more what the worth of the gas fee is in fiat terms!
My analogy... once you have bought a house to live in (a forever house, not an investment house)... should you keep checking to see if it is worth more or less with each passing year and month? I don't think so, you have a house to live in... and it is quite pointless to see what the unrealised gain/loss on it is, as you aren't really going to sell it, you are going to live in it!
Anyway.... off topic. I really feel like that when we talk to "normies" about crypto... we should really de-emphasise the "money" part of things. And talk about the potential and vision of the future... of applications, of replacing legacy infrastructure, of individual privacy being brought back to the digital sphere, of transparent governance and funding... these sorts of things. This is the stuff that excites people... being rich, well... it would be nice, but I don't think that it would be that exciting.

I can also be found cross-posting at:
Hive
Steem
Publish0x
Handy Crypto Tools
Ledger Nano S/X: Keep your crypto safe and offline with the leading hardware wallet provider. Not your keys, not your crypto!
Binance: My first choice of centralised exchange, featuring a wide variety of crypto and savings products.
GMX.io: Decentralised perpetual futures trading on Arbitrum!
Kucoin: My second choice in exchanges, many tokens listed here that you can't get on Binance!
FTX: Regulated US-based exchange with some pretty interesting and useful discounts on trading and withdrawal fees for FTT holders. Decent fiat on-ramp as well!
MXC: Listings of lots of interesting tokens that are usually only available on DEXs. Avoid high gas prices!
Huobi: One of the largest exchanges in the world, some very interesting listings and early access sales through Primelist.
Gate.io: If you are after some of the weirdest and strangest tokens, this is one of the easiest off-chain places to get them!
Coinbase: If you need a regulated and safe environment to trade, this is the first exchange for most newcomers!
Crypto.com: Mixed feelings, but they have the BEST looking VISA debit card in existence! Seriously, it is beautiful!
CoinList: Access to early investor and crowdsale of vetted and reserached projects.
Cointracking: Automated or manual tracking of crypto for accounting and taxation reports.
Poloniex: One of the older regulated exchanges that has come into new ownership. I used to use it quite a lot, but have since stopped.
Bitfinex: Ahhh... another oldie, but a goodie exchange. Most noted for the close affiliation with USDT and the Basic "no-KYC" tier!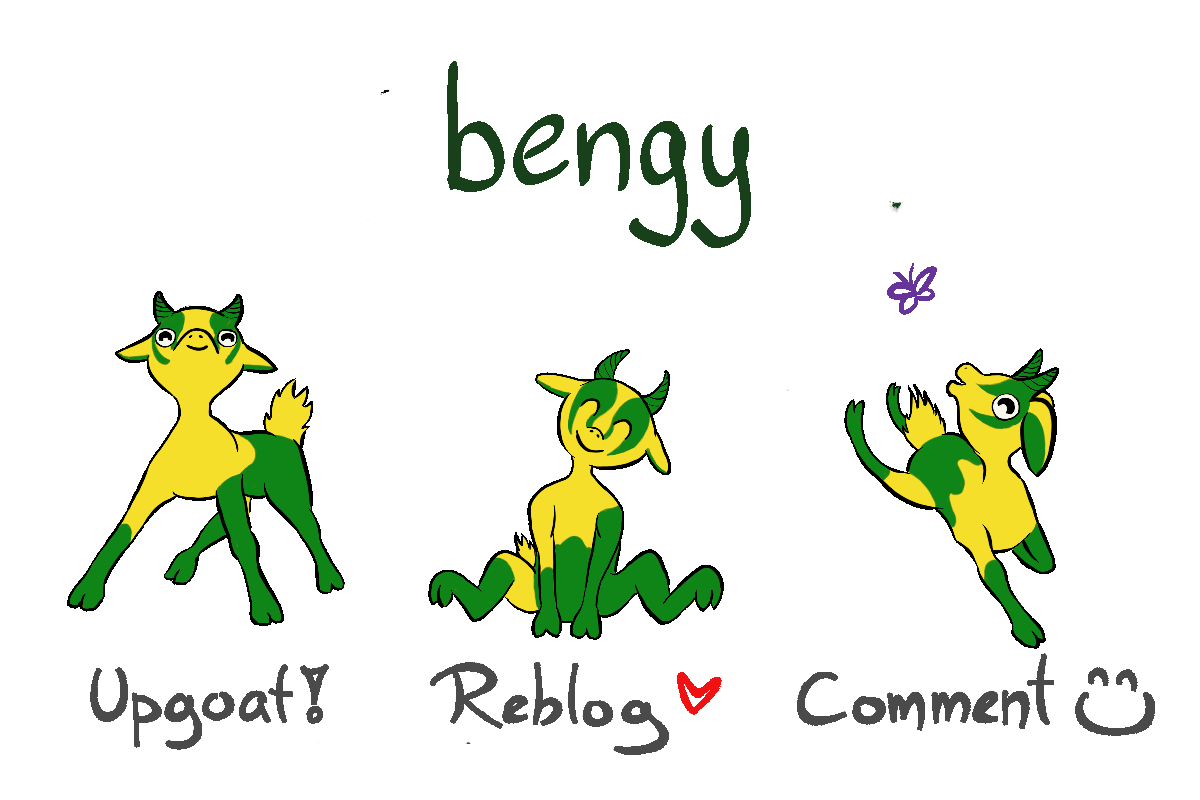 Upgoats by ryivhnn
Account banner by jimramones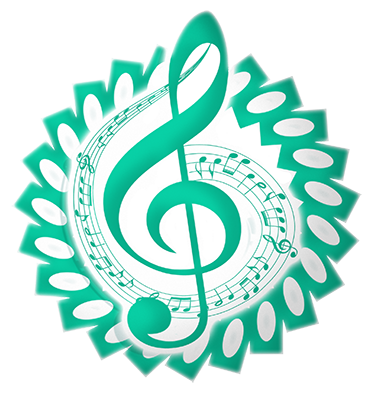 The classical music community (Subscribe at Steempeak and Peakd) at #classical-music and Discord. Follow our community accounts @classical-music and @classical-radio. Community Logo by ivan.atman
Posted Using LeoFinance Beta
---
---