Vzlet (Prague: CZECH REPUBLIC)
Read this post on TravelFeed.io for the best experience
---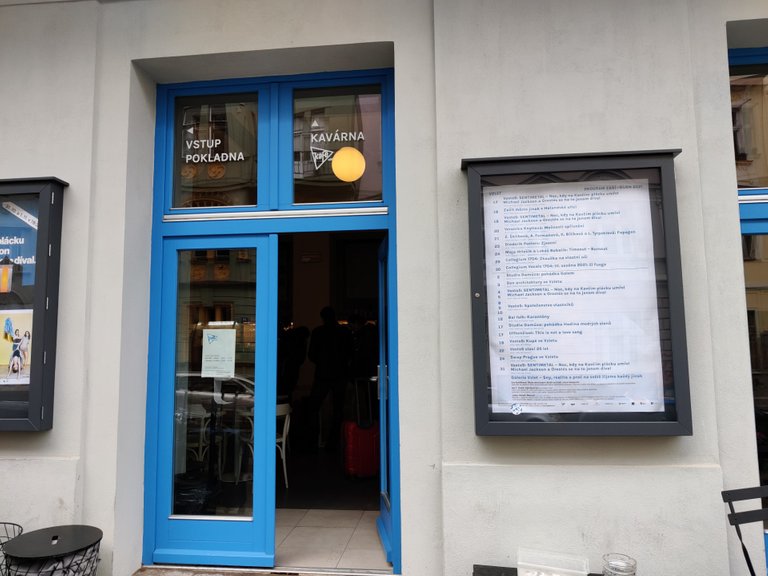 First up, I hope that the pin for the Pimapple map ended up in the right place. For some reason, the Czech places seem to have a bit of an issue with the map/location fill in the TravelFeed editor. Anyway, in case it didn't work properly, the proper address is at the bottom of this page.
So, Vzlet is an interesting little place. Originally it was an old cinema, but has since bee repurposed to be a community arts and performance centre. However, that isn't the thing I'm writing about this time... this time, I'm writing more about the little cafe/bar that is down at the entrance foyer of the building! Perhaps a different time, I will write about the building and the space itself... or perhaps I already have, I'm not sure (I will have to search my history later to see if I've already done that!).

The Space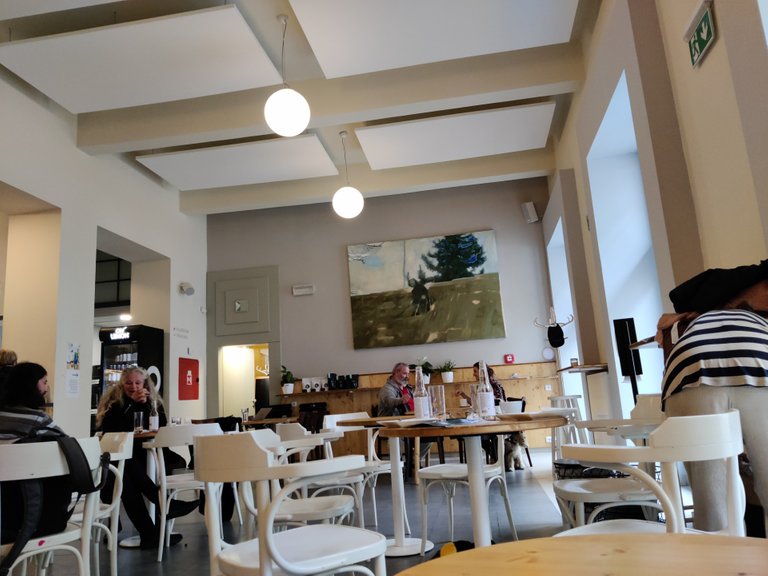 The cafe sits at the very entrance of the community centre and has a number of small tables and long tables which attract people using it as a meeting space, a family space, a working space and also as a break in the rehearsals in the halls above. There is often quite interesting music being piped out to the area... on one day it was some smooth jazz, and on a different day it was a sort of quiet heavy metal! So, very interesting stuff... not your usual cafe background music!

The Menu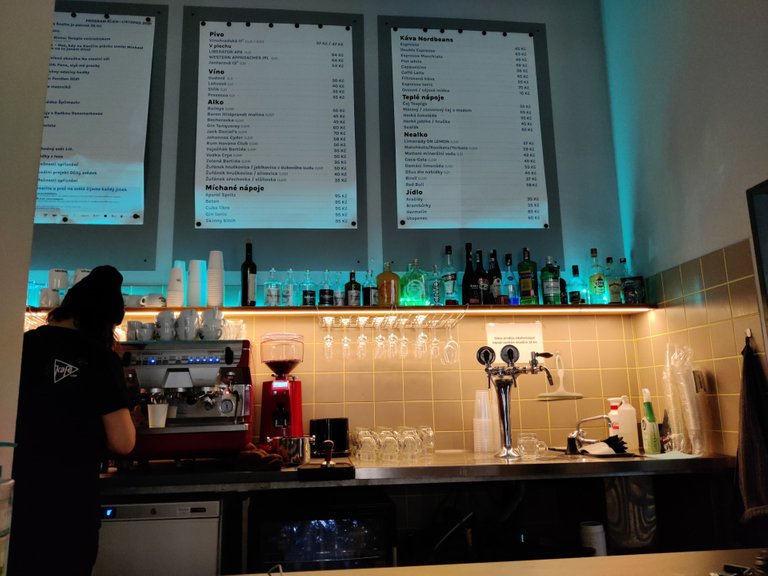 Coffees, cakes, beers, liquors and liqueurs.... there is somethign for everyone here. There isn't too much in the way of more substantial eating, this is more like a drinks and snacks place rather than a lunch or dinner location. That does make it perfect for those shorter breaks in the rehearsal.... and the area around has lots of decent restaurants for the longer lunch and evening breaks.
As always, the Czech prices are a really pleasant surprise to those used to Western European pricing...

The Food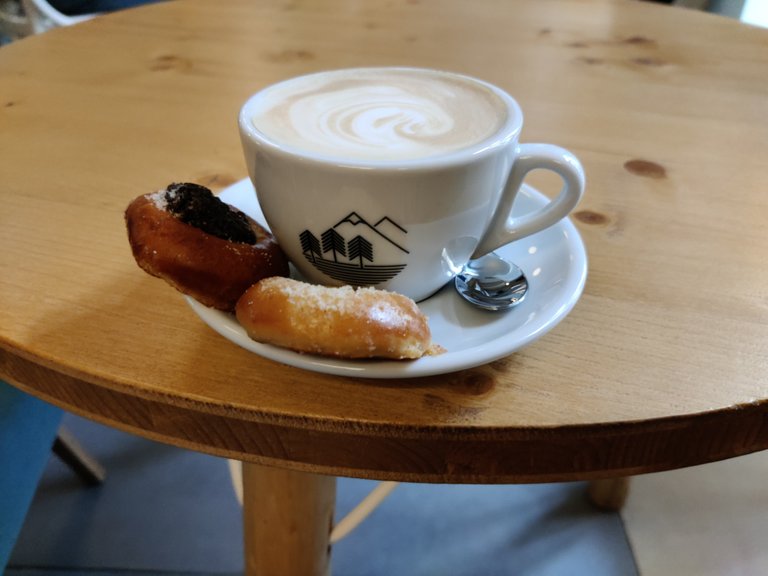 Honestly, it used to be that it would be a rare place that would serve a decent coffee. These days, decent coffee is the expected baseline for any self-respecting cafe.... the machine and the skills to use it. Top Cappuccinos here and that Australian export, the Flat White!
It is also hard to turn down one of the nice pastries and little cakes that line the counter. After all, they don't cost too much... and some of them are little Czech specialities that I wouldn't otherwise find anywhere in the Netherlands!

The Experience
Great coffee, top atmosphere (including the eclectic music choice...), friendly staff, lovely little cakes... if this place served lunch and dinner, I don't think I would ever leave the building!
Can definitely recommend this little place, even if you aren't working in the halls above. Stop by for a nice decent cup of coffee, or a drink with friends later in the afternoon. Bring your laptop and pass the time...

Opening Times
Monday 9am–9:30pm
Tuesday 9am–9:30pm
Wednesday 9am–9:30pm
Thursday 9am–9:30pm
Friday 9am–9:30pm
Saturday 11am–9:30pm
Sunday 11am–9:30pm

Contact Details
Address: Holandská 669/1, 101 00 Praha 10-Vršovice, CZECH REPUBLIC.
Phone: +420 608 976 523
Website: http://www.vzlet.cz/
---
View this post on TravelFeed for the best experience.
---
---