Watching the Blood Moon with the Kids!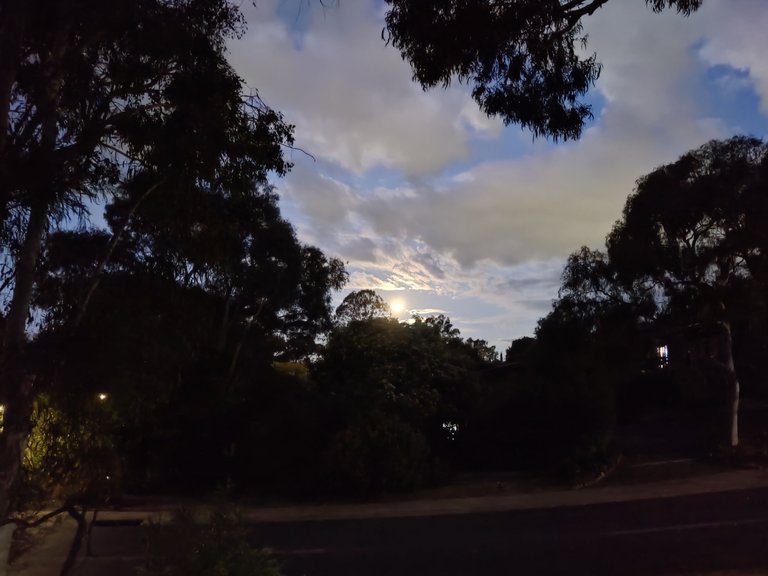 I've been trying to get the kids interested in some space stuff ever since they have been little... but in Europe, it was always quite tricky to get out to see stuff, there was always too much light, especially in the Netherlands with the compactness of the cities and towns, and the lights from the agricultural greenhouses at night would have a glow all through the night. Plus, there were often just too much cloudiness or rain to make it worthwhile. Not that it stopped me from trying anyway... with camping out in our backyard and waking everyone up in the middle of the night to try and see the meteor showers!
Now that we are in Australia, we are so close to a large nature reserve with a dark hilltop... and if we just drive a half hour out, we are completely in the country and darkness! Even just in our driveway, we have the ability to see quite clearly as there is barely any streetlights in our little corner of the city!
So, it was with great excitement that I had seen that a lunar eclipse was happening earlier this week! Otherwise known as a Blood Moon, it is the event when the Earth's shadow (lit from the Sun) falls on the Moon! And to make things even better, this was going to happen around 2115 in our area! That is the perfect time for kids! Mot in the middle of the night, and just with enough time after dinner to have everything ready for bed immediately after!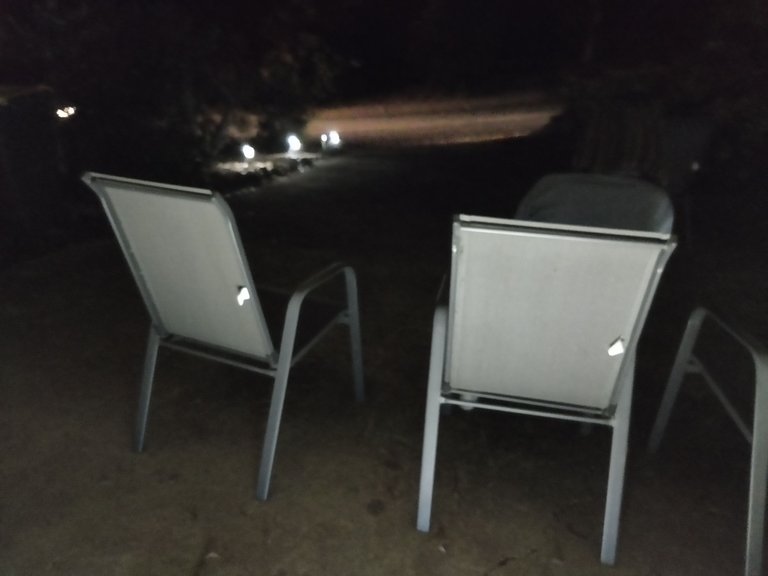 Even better, we could see the moon from our driveway, and we didn't even need to go up onto the hilltop! So, we set up a couple of deck chairs, and when the actual event happened, we ended up standing on the giant piles of mulch... whilst the occasional driver passing by probably was wondering why a family of four was standing in their pyjamas on a big woodpile looking at the sky!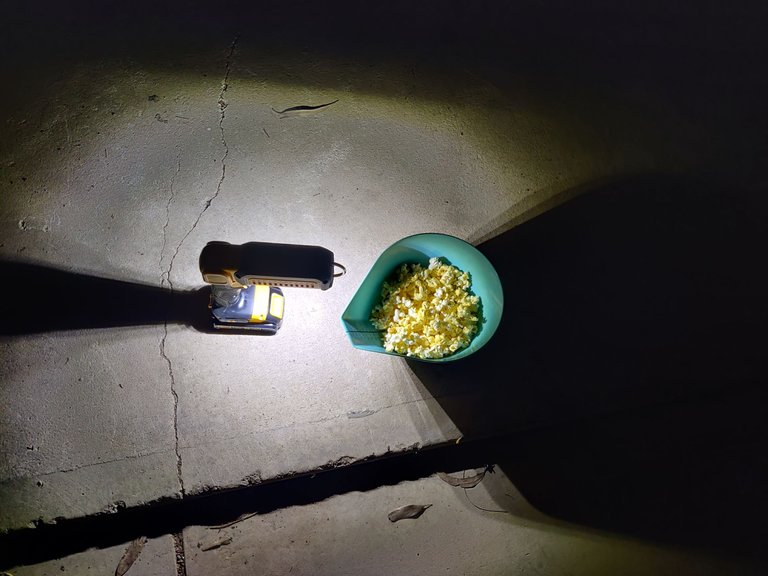 Of course, night stargazing events are more fun with snacks... and I made sure to have some popcorn heated, and later some hot chocolates for drinking as well. The entire event took a bit over a couple of hours, so we had time to do a few things like skipping rope and hula-hooping as well. Well, the girls did that... I tried to keep an eye on the moon!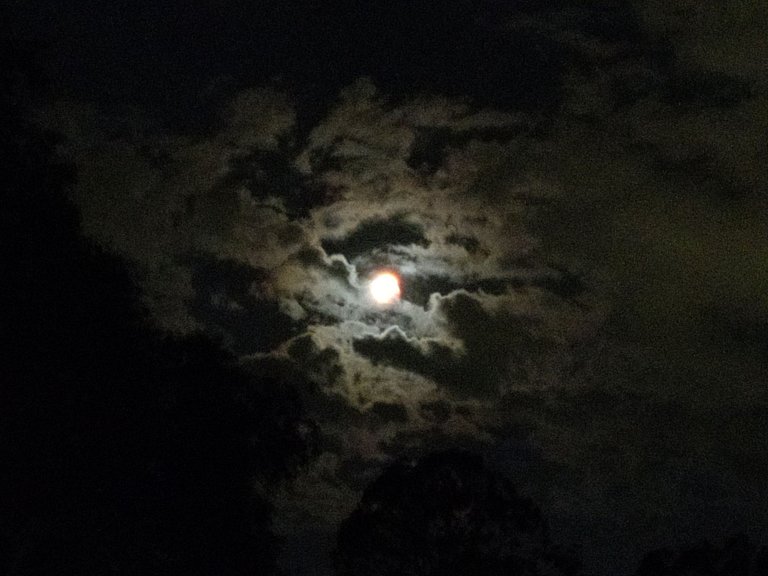 Unfortunately, I don't have a great camera phone... so the actual shots weren't that good... but I'm more of a looking and experiencing sort of guy rather than a photo taking guy anyway. So, a few hurried snaps, and then down to the serious business of looking at the sky like a lunatic (haha...).
This is the first snap near where the shadow was starting to eat into the moon's disc. We had the threat of clouds... but thankfully, they managed to be blown clear when the main even arrived!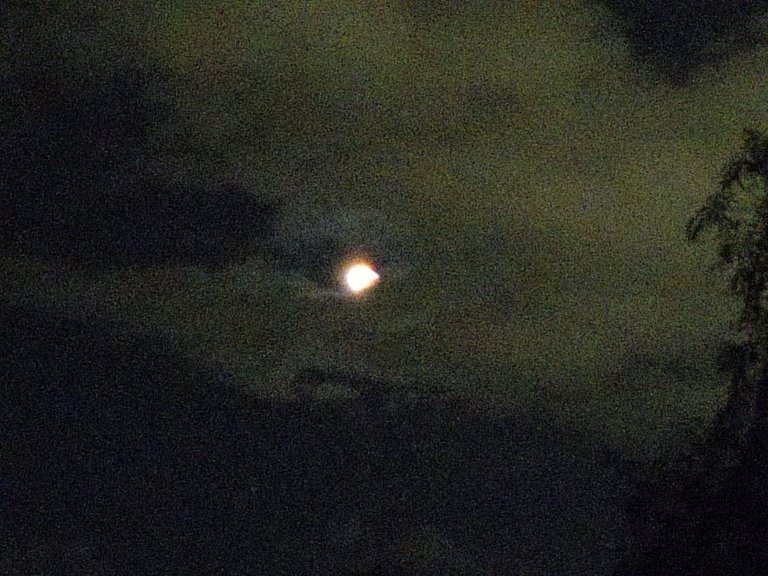 .... a bit more of the moon gone... and my phone camera really struggling to capture it!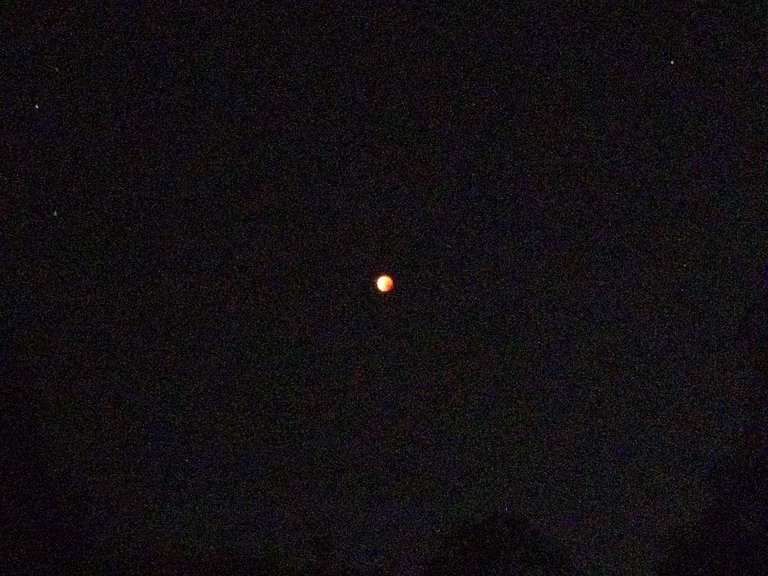 And a bit more from a further zoom. Pity I have such a poop camera on my phone! But I think most of them would have struggled. I probably should have learnt how to play around with the manual settings before going out into the night. Or more usefully, I probably should have taken out the camera camera! Sigh...
Anyway, it was a great evening of sharing the experience with the kids... and so happy that we got clear sky for it as well. My oldest was scared that it would be covered, and that we would have a disappointment like the shooting stars camp-out!
... so, checking to see what is next on the list of interesting things to stare at! Probably shooting stars is always going to be a fun one... but that would mean for a really middle of the night sort of excursion!

I can also be found cross-posting at:
Hive
Steem
Publish0x
Handy Crypto Tools
Ledger Nano S/X: Keep your crypto safe and offline with the leading hardware wallet provider. Not your keys, not your crypto!
Binance: My first choice of centralised exchange, featuring a wide variety of crypto and savings products.
GMX.io: Decentralised perpetual futures trading on Arbitrum!
Kucoin: My second choice in exchanges, many tokens listed here that you can't get on Binance!
MXC: Listings of lots of interesting tokens that are usually only available on DEXs. Avoid high gas prices!
Huobi: One of the largest exchanges in the world, some very interesting listings and early access sales through Primelist.
Gate.io: If you are after some of the weirdest and strangest tokens, this is one of the easiest off-chain places to get them!
Coinbase: If you need a regulated and safe environment to trade, this is the first exchange for most newcomers!
Crypto.com: Mixed feelings, but they have the BEST looking VISA debit card in existence! Seriously, it is beautiful!
CoinList: Access to early investor and crowdsale of vetted and reserached projects.
Cointracking: Automated or manual tracking of crypto for accounting and taxation reports.
Poloniex: One of the older regulated exchanges that has come into new ownership. I used to use it quite a lot, but have since stopped.
Bitfinex: Ahhh... another oldie, but a goodie exchange. Most noted for the close affiliation with USDT and the Basic "no-KYC" tier!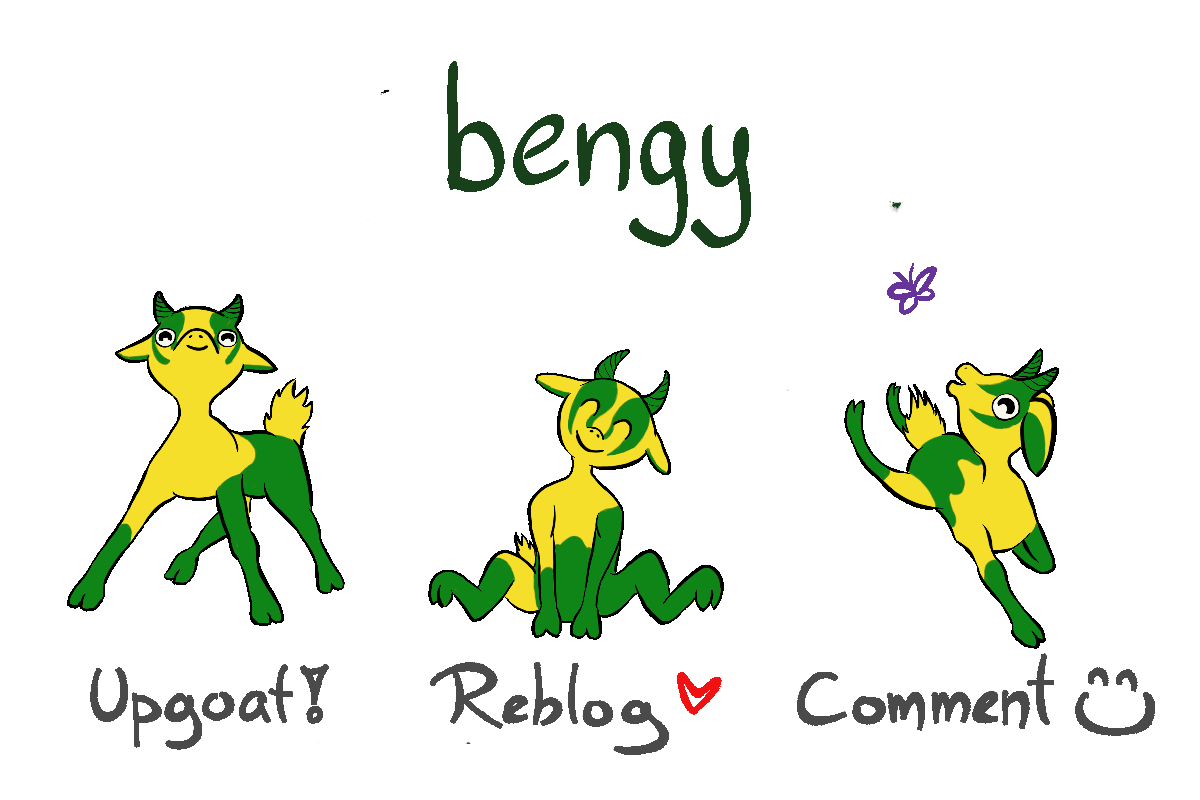 Upgoats by ryivhnn
Account banner by jimramones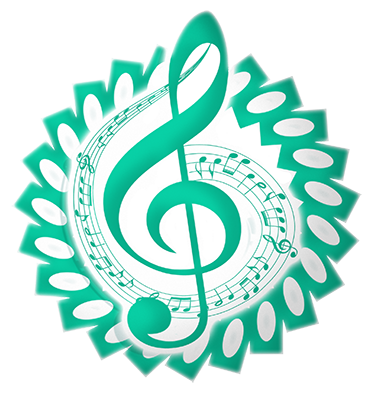 The classical music community (Subscribe at Steempeak and Peakd) at #classical-music and Discord. Follow our community accounts @classical-music and @classical-radio. Community Logo by ivan.atman
---
---