Impacts Of Music In A Movie || My Favourite Soundtracks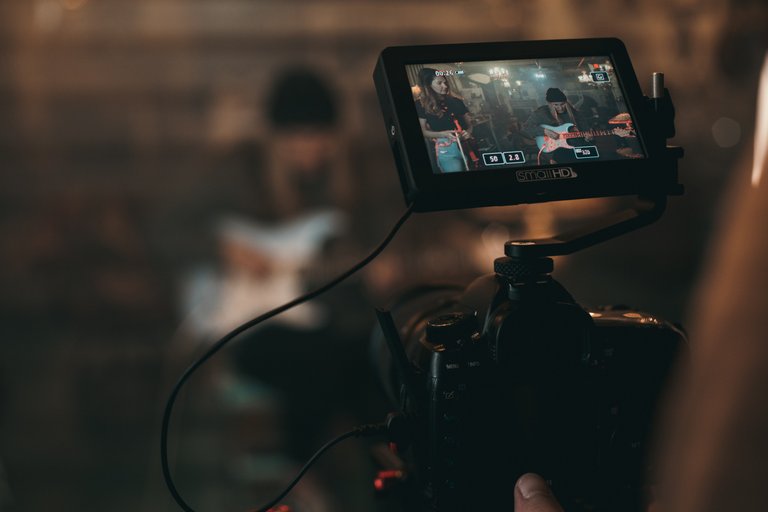 Image Source
Every film's soundtrack is an essential and strong component, it is the tool that helps viewers empathize with the characters in a film by amplifying the emotions that the film generates.
I can not help but think of how empty a film would be without a soundtrack.
Would I ever watch a film without music a soundtrack? Without a doubt, no.
Filmmakers understand the value of a great
soundtrack in a film, which is why they make sure to include one in every production and it does a great job at captivating viewers and causing them to feel a surge of emotion as the film unfolds.
Personally, A film's soundtrack is what helps me relate with it, develop a better understanding of the characters, and it forms part of what makes me want to watch the movie again and again.

There are a lot of movies with unique and captivating soundtracks, but the one I'm about to show you is one in which all the soundtracks, not just one, left a lasting impression on me.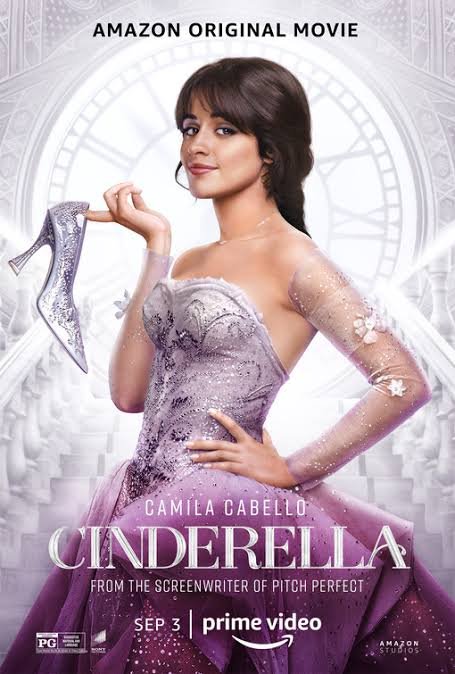 The story of Cinderella has been told uncountable times, from the first Walt Disney's Cinderella -(A GLass Slipper) in 1950 to more recent versions such as 'Another Cinderella Story' and many others.
I've seen quite a few of them and enjoyed them all and I've always been a Cinderella fan, so I never get tired of watching them, but one in particular stands out for me: The 'Amazon Original Cinderella Movie of 2021.'
This latest Cinderella Movie features Camila Cabello, a pop phenomenon and many other amazing actors and in contrast to the others, the plot in this particular Cinderella movie took a different turn.
Cinderella, who is also called Ella has a dream; she dreams of one day opening her own clothing shop where she would sell her handmade dresses to everyone in the kingdom, and she is determined to make it happen, even when she eventually falls in love with the Prince.
Asides the the unique plot, another thing that pulls me to this film are its soundtracks and musical performances. This movie really has some brilliant musical Performances in it.
This film has over 19 soundtracks, all of them which are exceptional and lovely like I said earlier, but here are a few of my favourites.

Million to One - Camila Cabello
Despite everything Cinderalla is going through
living with her step sisters and mother, she expresses confidence in herself through this song/ soundtrack.
Cinderella believes in herself and sees herself as a great person in the future, living her dreams and even if women are not allowed to own stores or enterprises, she envisions herself in one as she sings this song.
This act of bravery sends a powerful message to me that I can be whatsoever i want to regardless of what others think or say and
the scene in which she sang this song is one of the few I always return to watch.
it really resonates with me and tells me that no matter what, I must remain determined and keep my head up high.
When I think of this song, I remember that I can't be it unless I've seen with the eyes of my imagination.
This particular soundtrack is also replayed numerous times throughout the film whenever it was something relating to Cinderella fulfilling her dreams.

Somebody to Love — Queen
The Prince, who subsequently fell in love with Cinderella, was compelled to enter an arranged marriage with the daughter of a wealthy and well-known king, but he refused because he clearly did not love her.
His father eventually proposed to him a Ball at which all the lovely maidens would be assembled for him to choose his bride, but Robert still did not believe he would find someone worthy enough to love at the ball, prompting him to sing "Somebody to Love," a classic song by the rock band Queen.
Through this song Robert asks why the Lord hasn't given him a woman he can truly love. He However prayed to God for him to find someone to love.
As Robert sings this song, I can sense the intensity in his voice, and I understand what it's like to be forced to marry someone you feel nothing for and the frustration that comes with not having somebody to truly love.
Also,The choir that accompanied him to sing really caught my attention in this specific soundtrack. Even their first response with their various parts was astonishing. This soundtrack is full of harmony, which is why I enjoy it so much.
You can watch it here
👆

Perfect — Ed Sheeran
Ed sheeran's perfect was also reprised by Cinderella and the Prince at the ball when they eventually crossed path the second time which marked the beginning of their love story.
This song was what exactly made me fall in love with this film, The twist they they added to it and the amazing duet,everything about this song and the dance was just breathtaking, it could make anyone desire to be in love.
That moment where they sang this song is one of my favourite scenes; I remember replaying it over and over again when I first saw it.
Imagine a romantic situation like this without anyone singing or a good soundtrack playing in the background.
Isn't it going to be uninteresting and dull??
Scenes like this need music to spice them up and provide a little flavour, which makes them more intriguing to people like me.
You can watch it here👆.

The soundtrack of a film is what binds me to it and helps me recall the entire plot long after I've seen it, as in the case of "sound of music."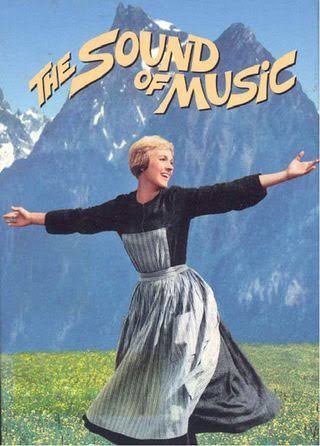 Image Source
I wasn't going to talk about this movie because it's an old movie that many of us have probably forgotten about, but it's still one of those movies that sticks with me because of the fun in it, and how music brought new life and love into a family.
"The Lonely Goatherd" is my favourite soundtrack from the sound of Music and I so much like this song; it is simply amazing and the animation that Maria and the children put together to present it really makes me laugh so hard.
Even if I didn't understand the song's meaning when I first watched it,I kept singing it over and over again, and when I forget the story, this song helps me remember it.
it has been such a long time since I saw this film but this song still makes me giggle when I think of it or hear it, like I'm doing now.😁😁😄
You can watch it here.👆
The Impact of Music in a Movie is innumerable and for us Music Lovers, it is what draws us to the movie in the first place.

This is my response to @Mipiano's question about movie soundtracks and their emotional impact on the audience.
Lastly, I sincerely appreciate @edje, the Admin of this community and of course @Mipiano(the mother of Piano) for always taking out to time to read our respond to our Contributions, and to you that stops by, Thank you So much.
Blessings and Love ❤

---
---