Drone images of a beautiful waterfall and the local floods.
Hey eveyone!
I thought I would share some images from when we had floods come through in Victoria a few weeks ago.
This river pictured is the Mt. Emu Creek and starts up north a bit, so when they have a heap of rain we get the impact soon after.
When the water started to really come through I went and got some images of the waterfall (Blacks Falls) which you can see here.
However, it was stated that the peak had come through, so I went back to capture a sunrise over the waterfall because we probably won't see these levels for while again.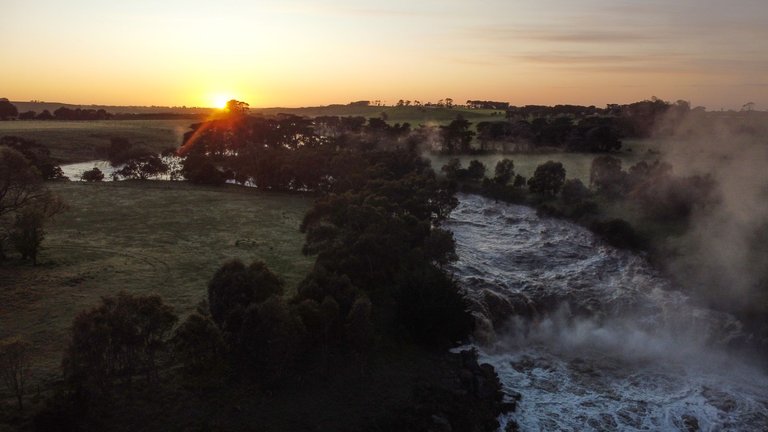 It is truly hard to imagine how much water is travelling through this river at this moment.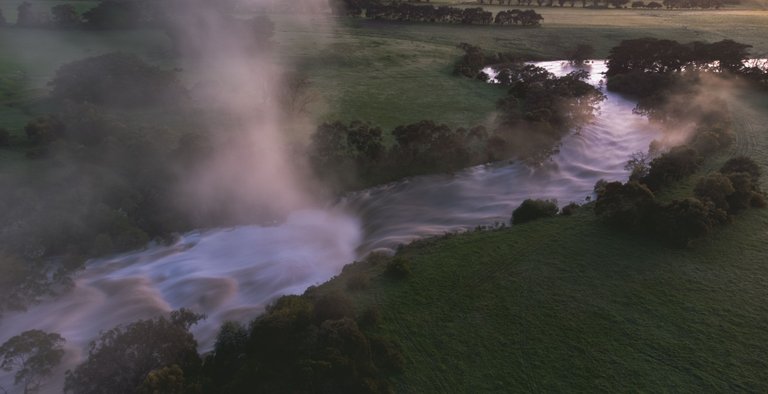 The drone did a surprisingly good job at a long exposure.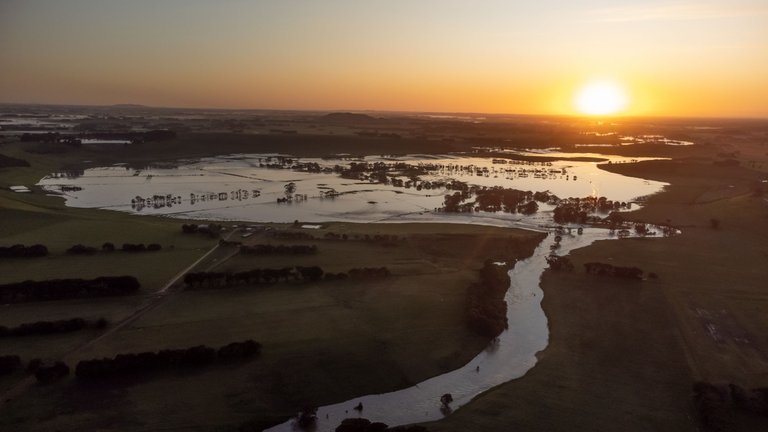 One of the lower parts of a gully just upstream from the waterfall looked pretty cool.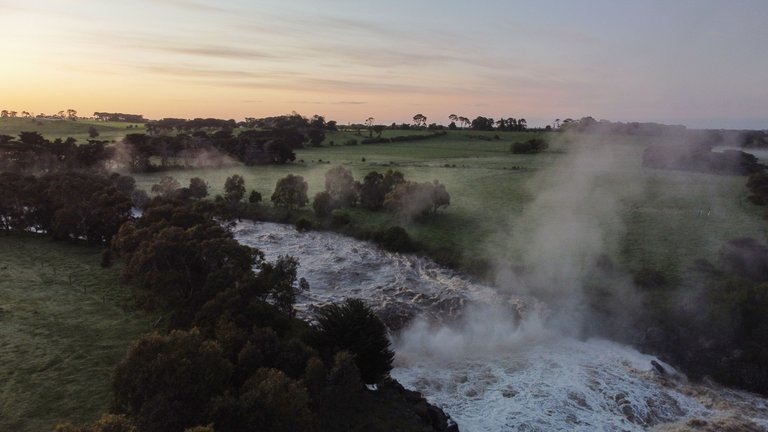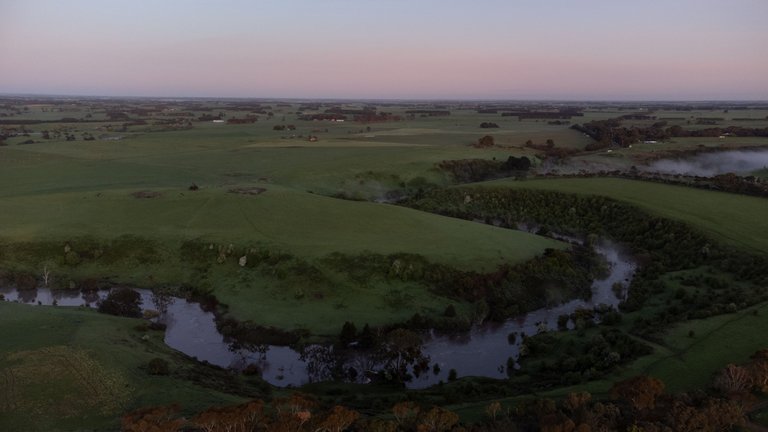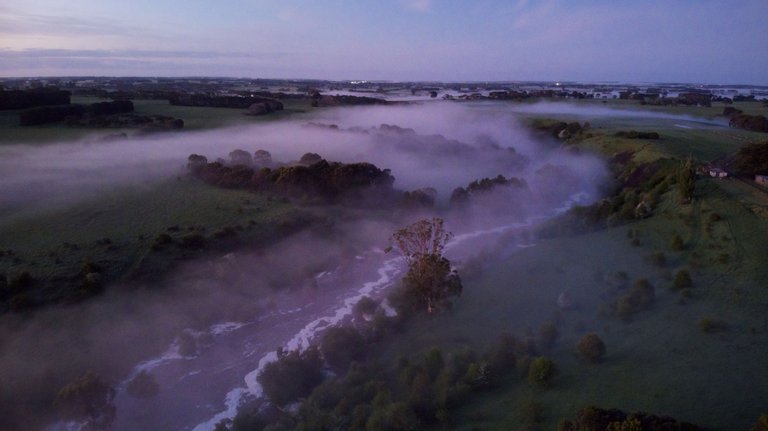 How beautiful does the pink tinge look on the fog that followed along the river early in the morning :)
The water has gone down quite a bit, but we still have a fair bit around at the moment, and harvest is finally able to begin as summer starts and we slowly get better weather (much colder at the moment compared to normal though).
I hope you enjoyed these pictures!
You can find my other works here and feel free to follow along you are enjoying seeing my posts :) :)
Thanks for reading
---
---