Foggy Drone Adventures
I went down to the bakery to get some bread rolls for lunch and decided to take a different way home through town with a view of the local mountain. As i'm driving I see that it is covered in fog and decide to take a detour.
Mt. Noorat is where I went and is about 10kms away. When I got there I passed a lady with a very cute dog that said the fog was lifting, but I went up anyway. I hadn't sent my drone up in fog before, but it handled it really well.
The fog didn't really cover the mountain here, but did make the sky look cool.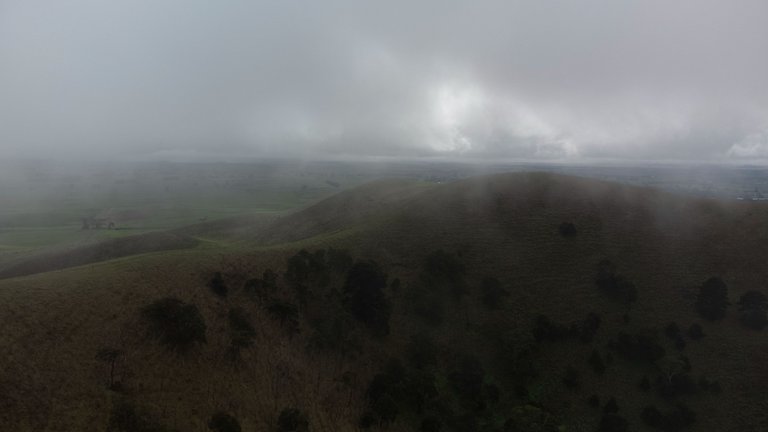 Turning in any direction from the last image, you could see fog on the peaks which was dispersing.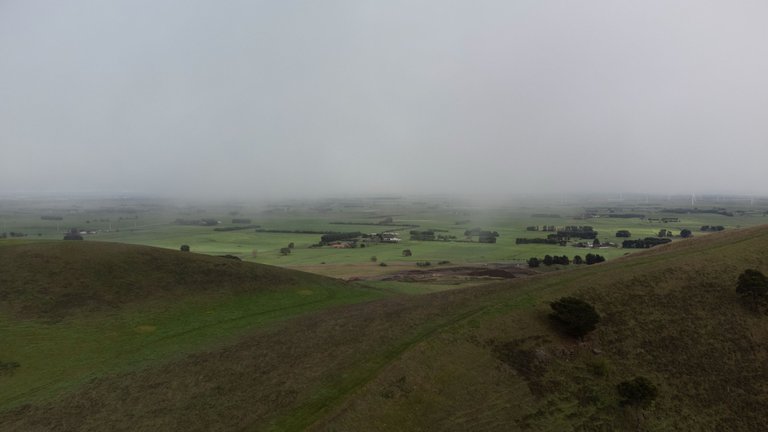 The fog actually looked to be prevalent in the distance, which was a bit surprising as it is a much lower altitude.
Here is a short video I made.
Hopefully you enjoy the video and photos :)
---
---