Magical Moments on the Coast
Back in december of last year I went down to one of my favourite spots for sunset.
I still can't believe how quickly this year has flown by. It feels like I was only just down there for this particular sunset.
I got my brother to come along with me, and we drove down (it's about a 25 minute drive here) and walked a little way along the beach to get here.
I think this is one of the most underrated spots along the great ocean road and it is so beautiful. I couldn't believe when I saw photos of this spot that it was so close to home!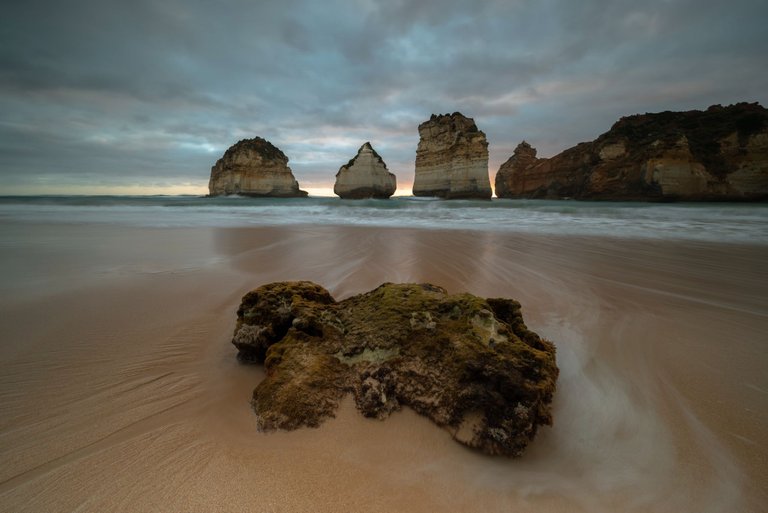 It's a little tricky here, because the sun doesn't rise or set directly behind these apostles at any point throughout the year, so I was lucky to get a bit of a glow when I did.
I hope you enjoy this image, and make sure to follow along to see some more images from down this way!
Thanks for taking the time to read this :) :)
---
---