Visiting an ocean waterfall at sunset
There is nothing better than when everything lines up perfectly!
I decided to go down to the Great Ocean road for the day to explore some of the places I had found when scouting on google maps.
The Baker's Oven isn't as well known as some of the other landmarks, but is still fairly popular. I found a really nice beach on the satellite images, but when I arrived I realised that I had to visit in summer for it to be visible. Although nothing was lost, as I found a way cooler foreground. A waterfall feeding right into the ocean!
I spent a fair bit of time here, but as I visited around mid-day the scene felt like it was missing something.
So I decided to go and get an ice-cream from the local ice-creamery before heading home, with plans to visit in the future to get an awesome sunset.
I had just got back to my car, when I got a reply to my insta story with a photographer asking if I was staying for sunset as the forecast was looking promising. It didn't take much convincing for me to turn back!
I didn't realise, but the way the cliffs are positioned meant that the light would only get caught on any high clouds, this led to an amazing glow that appeared on the baker's oven!
I was super stoked with how this turned out, and worth turning around for!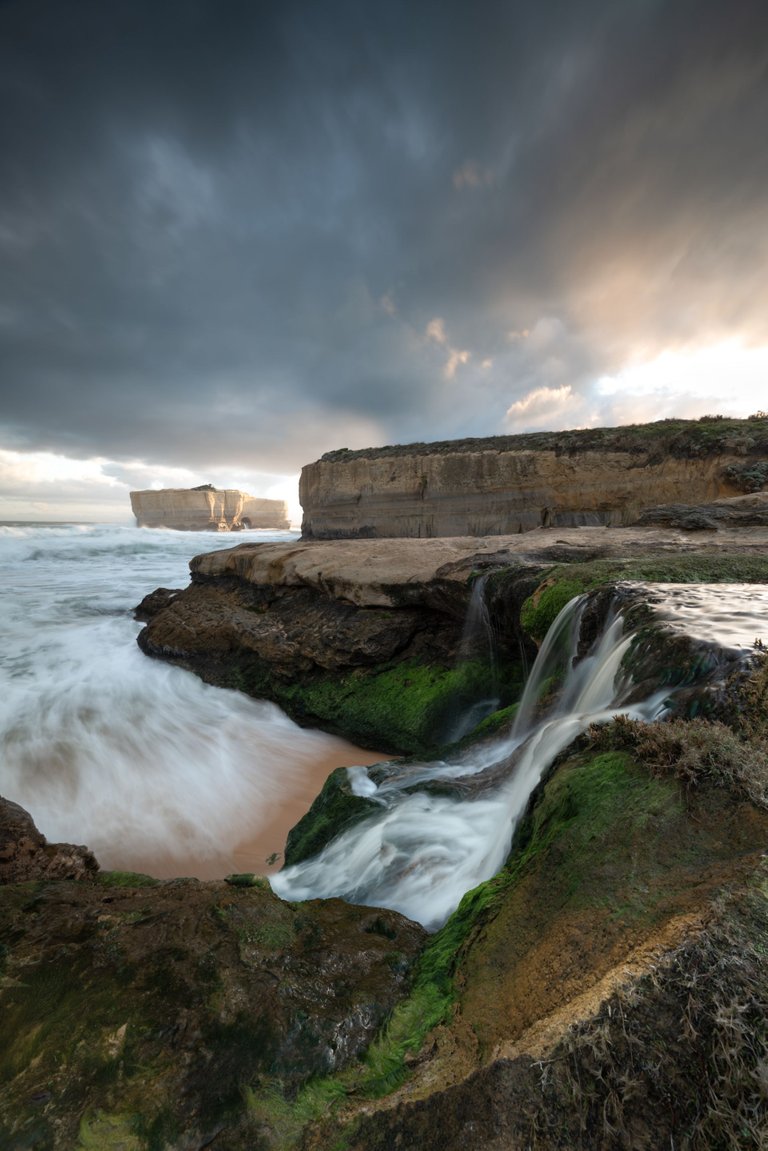 ---
---