A Little Weekend To Get Some Air | Küçük Bir Hafta Sonu Biraz Hava Almak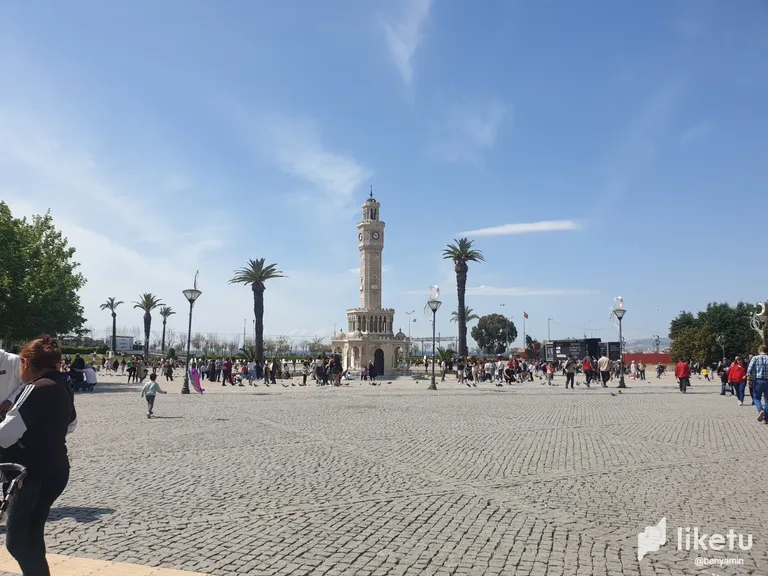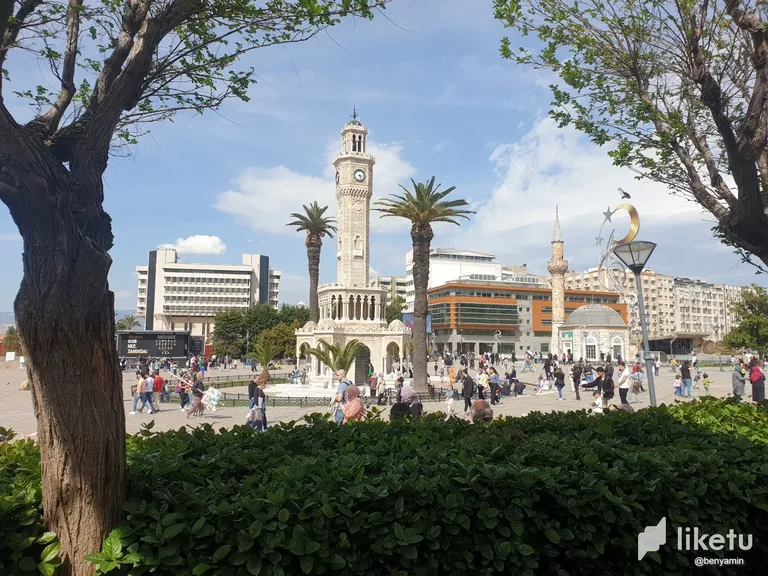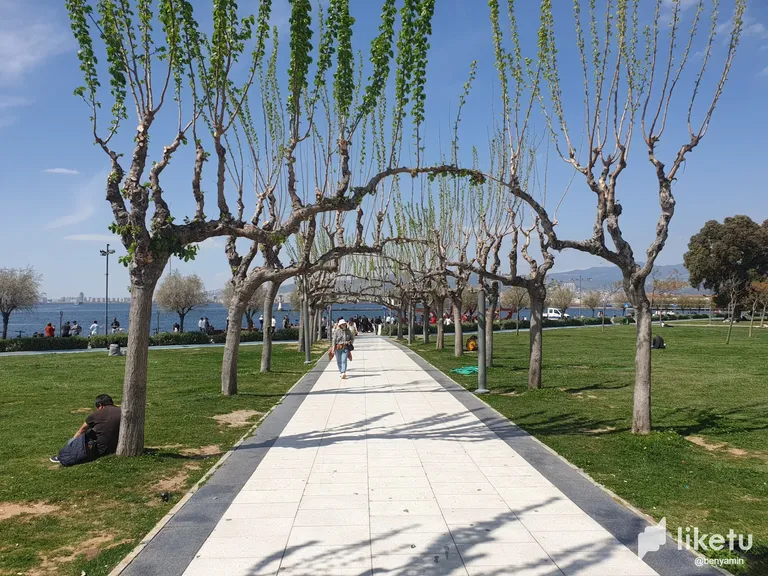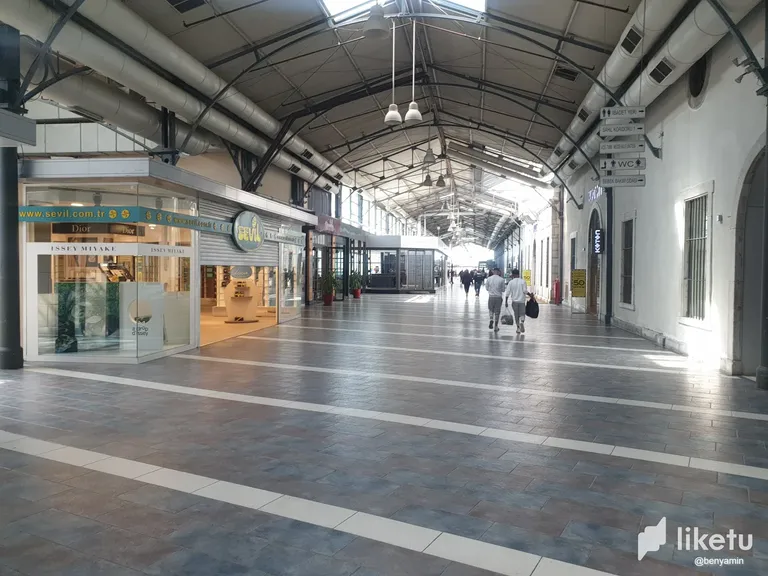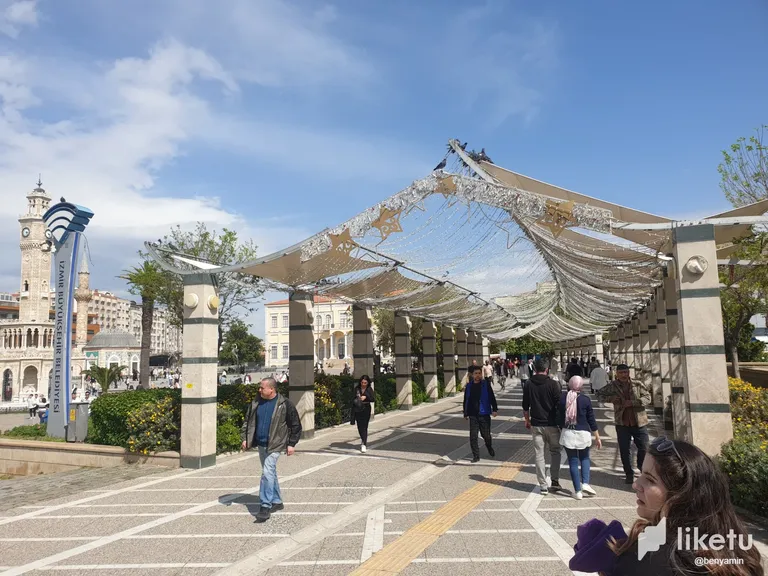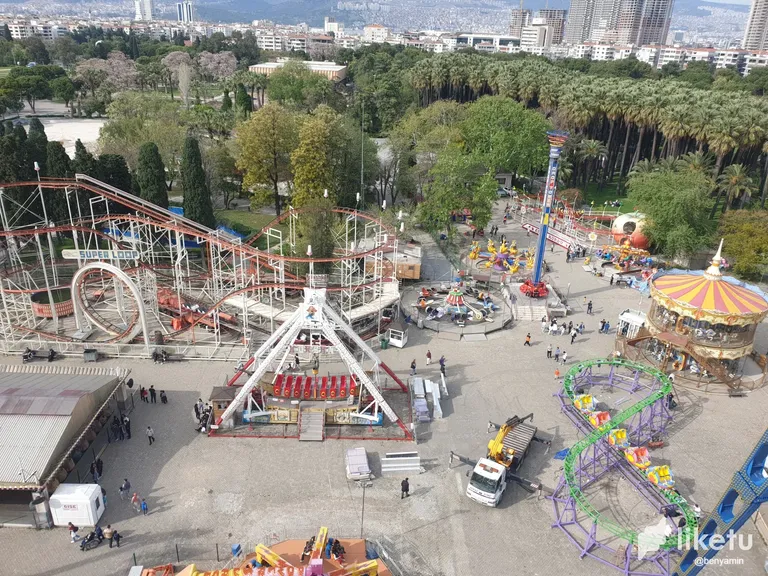 (ENG)
Greetings everyone, I haven't been able to write an article for a long time, we decided to go to Izmir for the weekend, I wanted to share it with you. We haven't been able to go anywhere for a long time because of the intensity of my work, my wife has always wanted to go to Izmir, and I couldn't break her this week.
Since it was a weekend, there was a lot of traffic, so we decided to go by motor. We wanted to go to the grand bazaar in Izmir, and after walking around there, we decided to go down to the beach. It was so crowded inside the bazaar that it was really very difficult to walk on the streets.
We did a little beach walk because it was a weekend, even if the beach was small, it was crowded, after taking a little walk, we wanted to go to the culture park.
When we came to the park, we got on the Ferris wheel because my wife wanted to ride Ferris wheels a lot, there was a lot of height, and you're standing at the top, and you're getting very excited. I also took a few nice frames at the top of the row where we were standing.
(TR)
See you in the next post, friends...
Herkese selamlar uzun süredir makale yazamamıştım hafta sonu izmire gitmeye karar vermiştik onu sizler ile paylaşmak istedim. Uzun süredir işlerimin yoğunluğundan hiç bir yere gidemez olduk eşim de hep izmire gitmek istiyordu bu hafta onu kıramadım.
Hafta sonu olduğu için baya bir trafik kalabalıktı biz motor ile gitmeye karar verdik. İzmir de kapalı çarşıya gitmek istedik orada dolaştıktan sonra sahile doğru inmeye karar verdik. Çarşı içi o kadar kalabalıktı ki gerçekten sokaklarda yürümek çok zordu.
Biraz sahil yürüyüşü yaptık hafta sonu olduğu için sahil ufakta olsa kalabalıktı biraz yürüyüş yaptıktan sonra kültür parka gitmek istedik.
Parka geldiğimiz de eşim dönme dolaplara çok binmek istediği için dönme dolaba bindik yüksekliği baya vardı en yukarı da durduğunuz da baya bir heyecanlanıyorsunuz. En yukarı da durduğumuz sıra da bir kaç güzel kare de çekmiş oldum.
Bir sonra ki yazım da görüşmek üzere dostlar...
---
For the best experience view this post on Liketu
---
---