Codename:: Kids Next Door (ENG/SPA)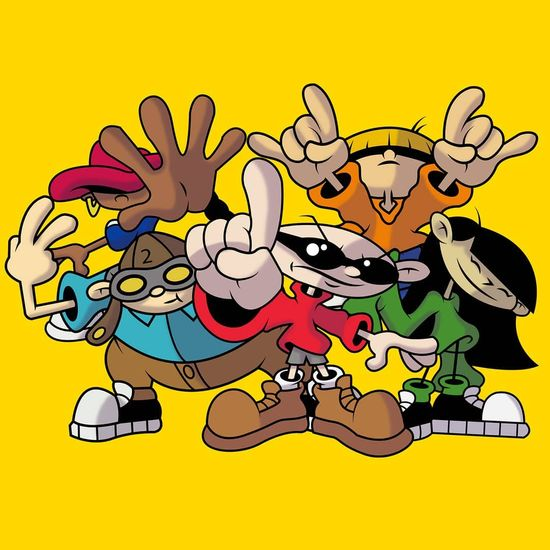 Fuente
Hello, internet people! Today I want to talk to you about one of my favourite cartoons from when I was a child, it's KND: Kids Next Door, from the Cartoon Network.
¡Hola, gente de internet! Hoy quiero hablarles de una de mis caricaturas preferidas de cuando era niña, se trata de KND: Los Chicos del Barrio, perteneciente a la cadena Cartoon Network
The whole premise was absolutely absurd: kids against adults (although many of them had parents, who were of course adults), but as a children's show and a cartoon, that was the appeal. The kids in the neighbourhood were special agents doing stealth missions that usually ended in battle when they were discovered, against adults who usually had special powers.
Toda la premisa era absolutamente absurda: niños contra adultos (pese a que muchos de ellos tenían padres, que lógicamente eran adultos), sin embargo, tratándose de un show para niños y además una caricatura, era precisamente ese el atractivo. Los chicos del barrio eran agentes especiales que hacían misiones de sigilo que normalmente terminaban en batalla cuando eran descubiertos, en contra de adultos que por lo general tenían poderes especiales.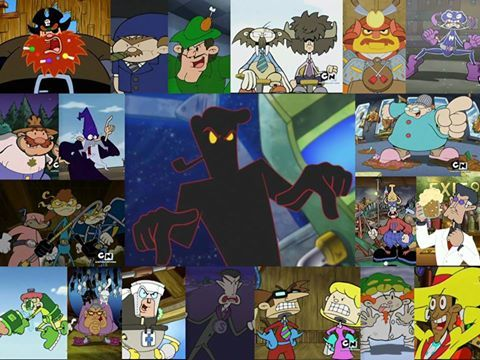 Fuente
One of the things I liked most was that the name of each episode corresponded to the name of the mission (each episode was a mission) and each name was actually a rather funny acronym.
Una de las cosas que más me gustaba era que el nombre de cada episodio correspondía al nombre de la misión (cada episodio era una misión) y cada nombre realmente era un acrónimo bastante gracioso.
What I like about the Spanish audio is that a voice narrates the acronym part, that part always got me excited for some reason, to my eyes as a child, it seemed more "realistic"
Lo que me gusta del audio en español es que una voz narra la parte del acrónimo, esa parte siempre me emocionaba por algún motivo, a mis ojos de niña eso se veía más "realista"
I also thought the character design, armour, weapons and ships... The technology of the agencies and villains was quite simple and funny but still looked cool.
También me parecía bastante creativo el diseño de los personajes, las armaduras, las armas y las naves... La tecnología de las agencias y de los villanos era bastante simple y graciosa pero aún así no dejaban de verse geniales.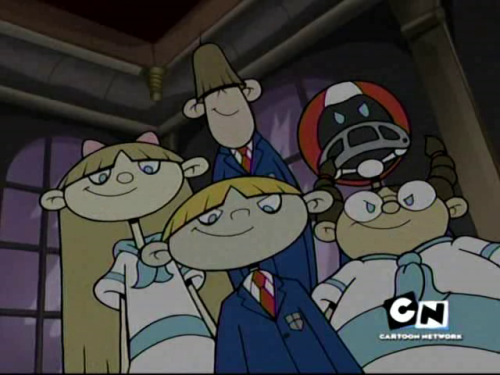 Fuente
My favourite villains were "Delightful Children From Down the Lane" because I found it curious that they were also children but that they were on the side of the adults (there's an explanation for that but I don't want to give spoilers) and I also found it quite disturbing the way the 5 talk and walk in perfect synchronisation, without losing the line and with no margin for error.
Mis villanos preferidos era "Los de la Otra cuadra" porque me parecía curioso el que también fuesen niños pero que estuviesen de parte de los adultos (eso tiene una explicación pero no quiero dar spoilers) además me parecía bastante inquietante la forma en la que los 5 hablan y caminan en perfecta sincronización, sin perder la fila y sin margen de error.
Right now I don't remember a specific episode that I liked the most, except for the special of the combination of The Adventures of Billy and Mandy, which was quite funny and the main villains of this one are precisely "Delightful Children From Down the Lane".
Ahora mismo no recuerdo un episodio en especifico que me gustara más, salvo el especial de la combinación de Las aventuras de Billy y Mandy, el cuál fue bastante gracioso y además los villanos principales de este son precisamente "Los de la Otras Cuadra".
Doing this post filled me with a lot of nostalgia, I used to love this show and I still watch some episodes from time to time :3. And well, people, that's all for today's post, I hope you liked it. Thank you very much as always for supporting my work, I welcome new readers, I love you all very much, I send you a hug and I'll see you in another post.
Haciendo este post me llené de bastante nostalgia, me encantaba este show e incluso, de vez en cuando, aún veo algunos episodios :3. Y bueno, gente, esto ha sido todo por el post de hoy, espero que les haya gustado. Muchas gracias como siempre por apoyar mi trabajo, le doy la bienvenida a los nuevos lectores, les quiero mucho a todos, les envío un abrazo y ya nos encontraremos en otro post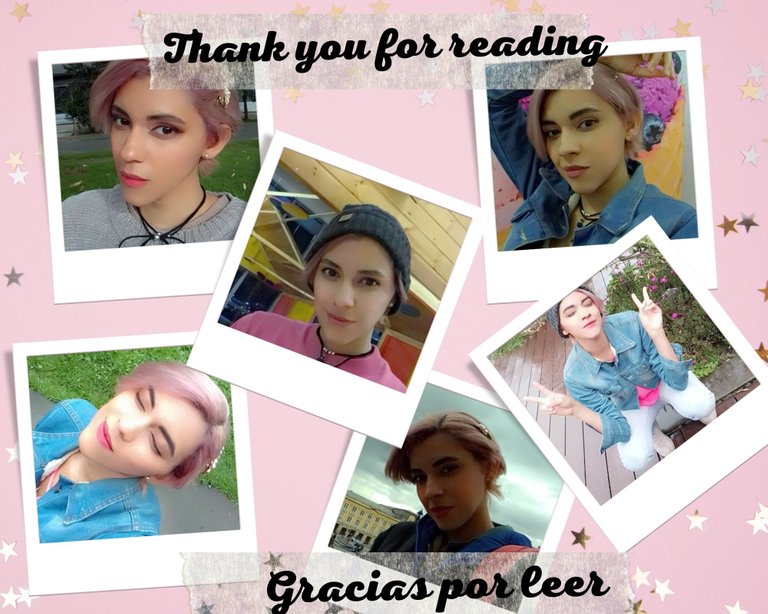 I made the farewell image in Canva.
La imagen de despedida la realice en Canva
---
---