Cuphead, Review (ENG/SPA)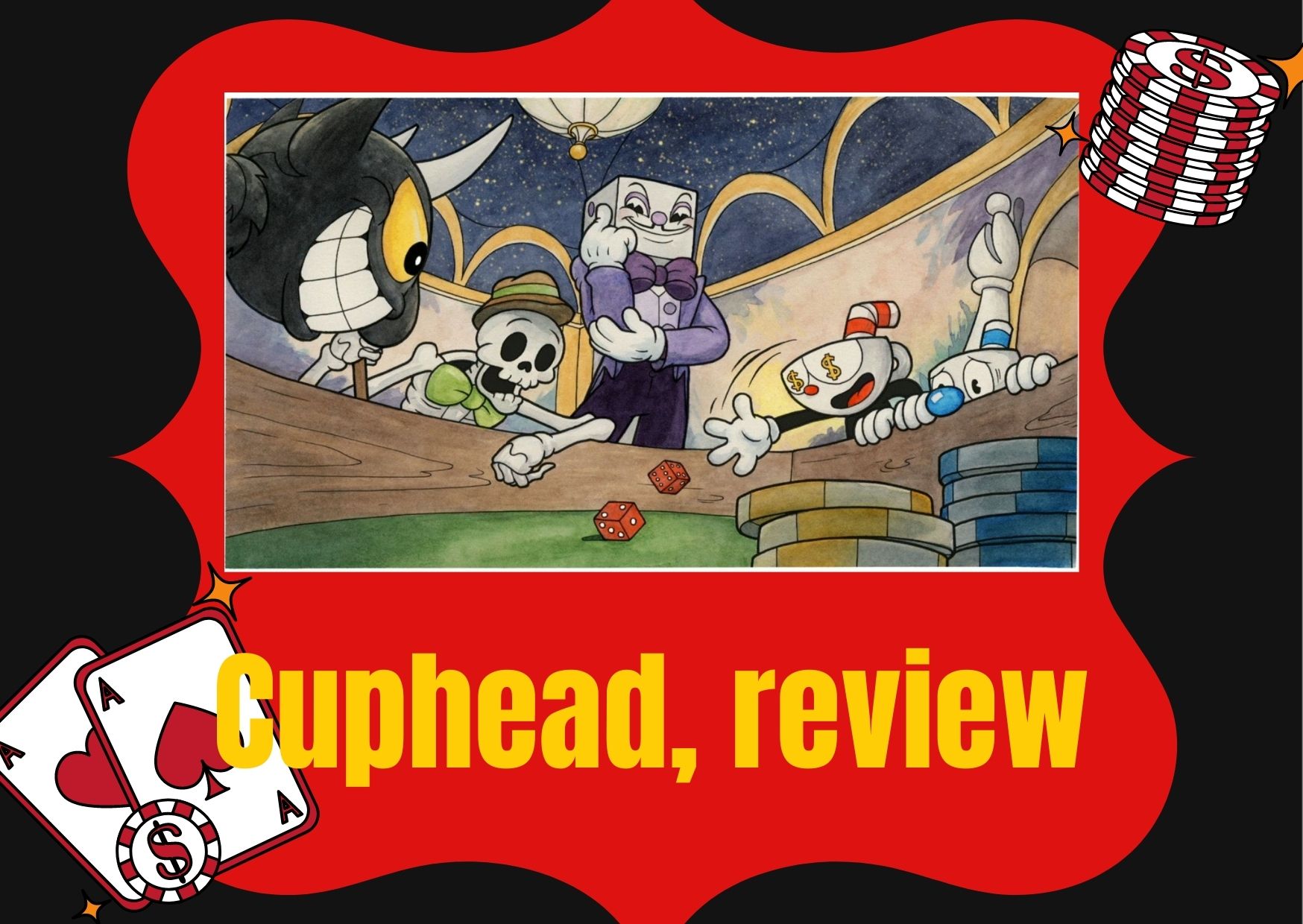 Hello, gamers! I hope you're well. Today I want to tell you a little bit about one of my favorite games (despite never being able to pass it until now hehe) is nothing more and nothing less than Cuphead. I hope you like the post.
¡Hola, gamers! Espero que estén bien. Hoy quiero hablarles un poco sobre uno de mis juegos preferidos (pese a nunca poder pasarlo hasta ahora jeje) se trata nada más y nada menos que de Cuphead. Espero que les guste el post.
Fuente

Cuphead is an independent game created by Jared and Chad Moldenhauer. They took inspiration and starting point from the old cartoons of the 30's. The graphics engine of the game is Unity, and his company is Studio MDHR (company founded by the brothers).
Cuphead es un juego independiente creado por Jared y Chad Moldenhauer, y tomaron inspiración y punto de partida de las antiguas caricaturas de los años 30. El motor gráfico del videojuego es el Unity, y su compañía es Studio MDHR (compañía fundada por los hermanos).
It belongs to the genre of platforms and action, its graphics and design is in 2d and based on the technique of drawing and animation of the 30's, which is the main attraction of the game.
Pertenece al género de plataformas y acción, sus gráficos y diseño están en 2d y basado en la técnica de dibujo y animación de los años 30, él cual, es el mayor atractivo del juego.
Fuente
The story is fun and creative as you would expect from a videogame inspired by old cartoons: Cuphead and Mugman (both brothers) let themselves be taken in by the devil in his casino, who gives them good luck at the games and then bets the souls of the little cups. Disregarding his brother's warnings, Cuphead, driven by greed, throws the dice.
La historia es divertida y creativa como es de esperarse de un videojuego inspirado en caricaturas antiguas: Cuphead y Mugman (ambos hermanos) se dejan envolver por el diablo en su casino, quien les proporciona una buena racha en los juegos para posteriormente apostar las almas de las jóvenes tacitas. Desoyendo las advertencias de su hermano, cuphead, llevado por la avaricia, lanza los dados.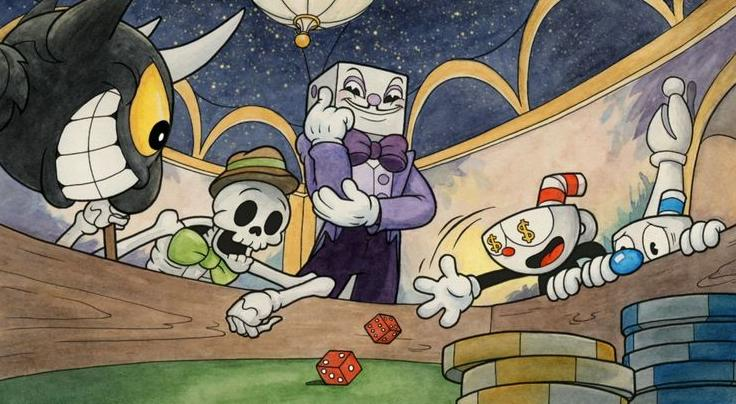 Fuente
As expected, they lose and the devil claims their souls, however, he makes an agreement with them: Maybe they can get rid of the debt if they bring them the souls of other gamblers (the bosses of the game). Cuphead and Mugman accept since they have no alternative and thus begins the adventure.
Como era de esperarse, pierden y el diablo reclama sus almas, sin embargo, llega a un acuerdo con ellos: Quizá puedan librarse de la deuda si les traen las almas de otros apostadores (los jefes del juego). Cuphead y Mugman aceptan ya que no tienen alternativa y así inicia la aventura.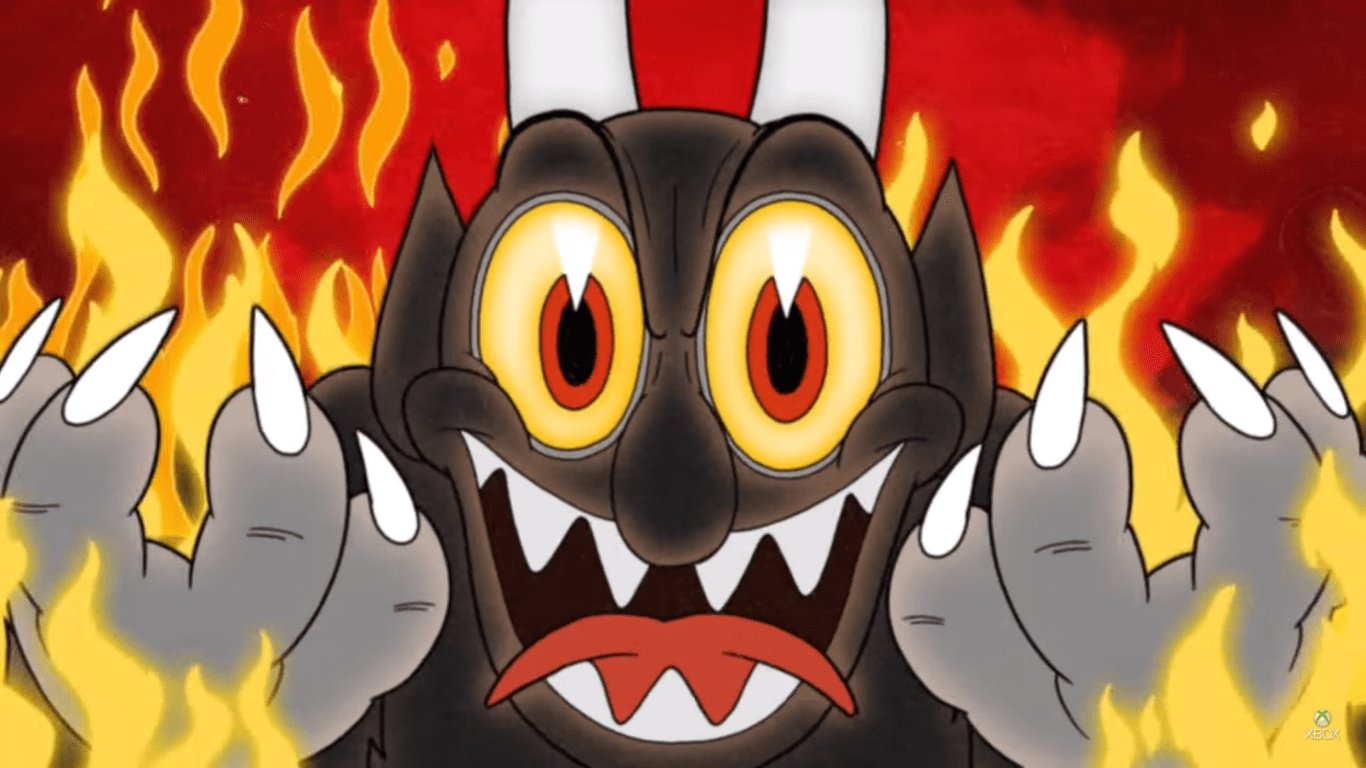 Fuente
The game has a fairly demanding degree of difficulty, not suitable for people who have little patience. You can play in easy mode as a way to train a bit the sequences (as the bosses have three stages with sequential attacks) and it's a matter of trial and error to defeat them, however, this mode will not let us advance, since we can only get the soul contract and this is only available from the normal difficulty.
El juego tiene un grado de dificultad bastante exigente, no apto para personas que tienen poca paciencia. Se puede jugar en modo fácil como una forma de ir entrenando un poco las secuencias (ya que los jefes tienen tres etapas con ataques secuenciales) y es cosa de ensayo y error para poder derrotarlos, sin embargo, esta modalidad no nos dejará avanzar, ya que solo podremos obtener el contrato de alma y éste solo está disponible a partir de la dificultad normal
Since the game is also inspired by old games as well, the difficulty is as I mentioned, highly demanding, so the player can feel a lot of satisfaction every time you pass a level or a boss (or also a lot of frustration at not passing the game haha), however the more frustration you feel at not being able to advance, the gratification increases when we can finally do it.
Dado a que el juego está inspirado también en juegos antiguos también, la dificultad es como ya mencioné, altamente exigente, así el jugador podrá sentir mucha satisfacción cada vez que pase un nivel o un jefe (o también mucha frustración al no pasar el juego jaja), sin embargo mientras más frustración se sienta al no poder avanzar, la gratificación aumenta cuando al fin podemos hacerlo.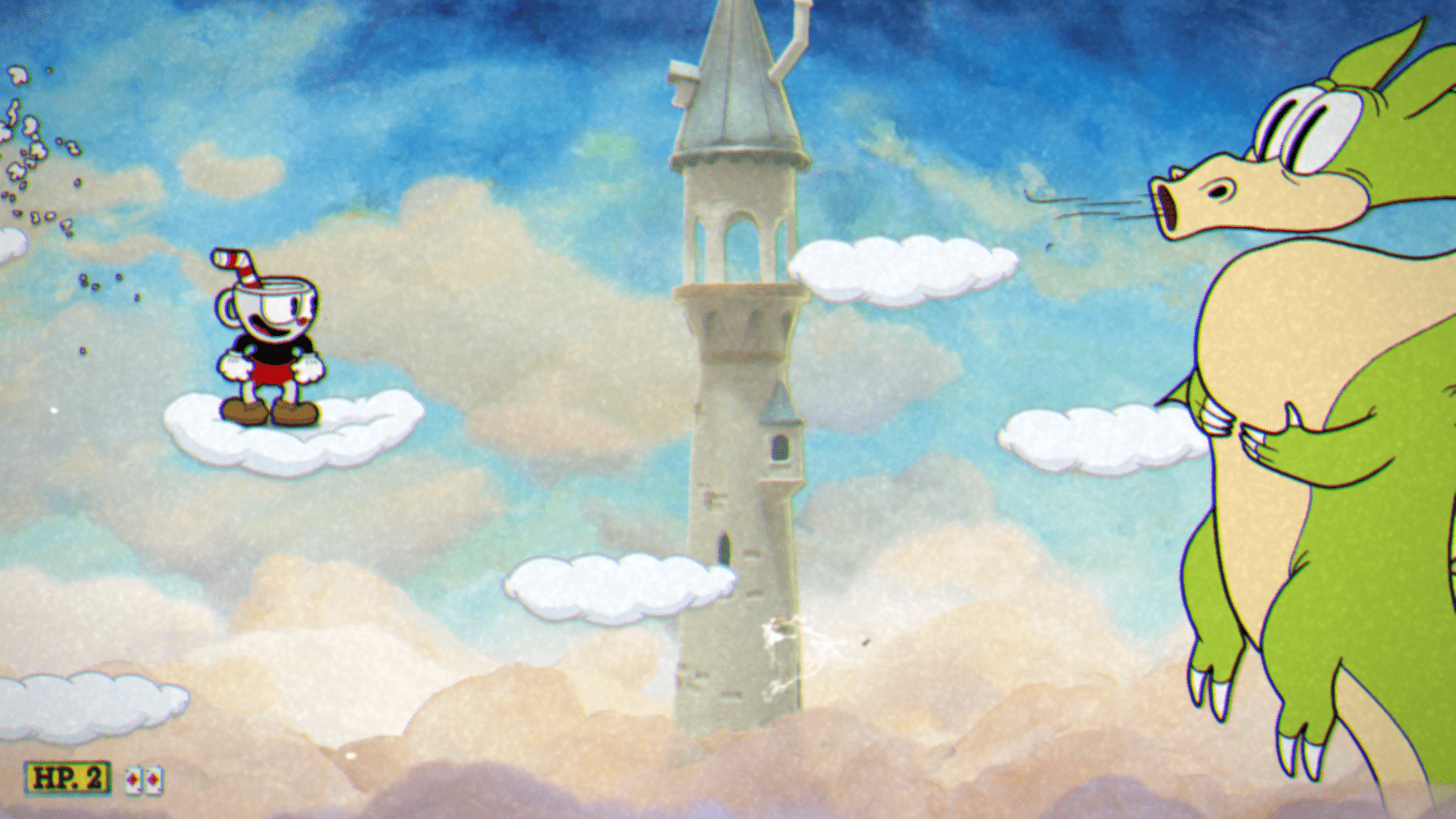 Fuente
The aesthetics are beautiful and they did an excellent job of animation. The watercolor backgrounds are charming. As for its game mechanics, they are very good, I feel that the controls are comfortable and they complement very well with the demands of the game itself. Since we must jump, dodge and move quickly throughout the stage. The controls and mechanics of our characters are very well adapted to all this. The scenarios in turn can generate some changes in the mechanics such as those that are in the sky and we flew a light aircraft, where (among other attacks) we can become smaller to dodge better or we can drop bombs.
La estética es preciosa y realizaron un excelente trabajo de animación. Los fondos hechos de acuarelas son un encanto. En cuanto a sus mecánicas de juego, son muy buenas, siento que los controles son cómodos y que se complementan muy bien con la exigencia del juego en sí. Ya que debemos saltar, esquivar y movernos con rapidez por todo el escenario. Los controles y mecánicas de nuestros personajes están muy bien adaptadas a todo ello. Los escenarios a su vez pueden generar algunos cambios en las mecánicas como aquellos que son en el cielo y pilotamos una linda avioneta, donde (entre otros ataques) podemos hacernos más pequeñitos para esquivar mejor o podemos lanzar bombas.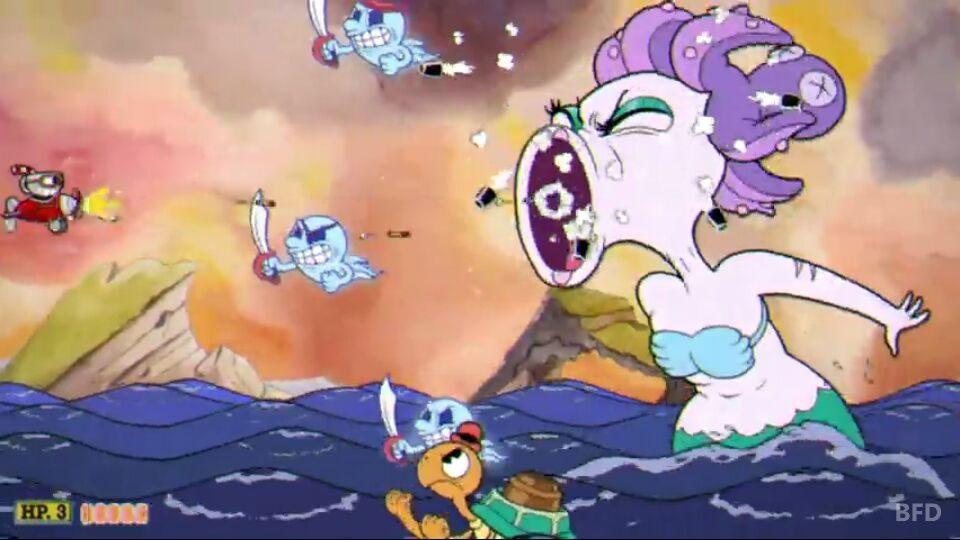 Fuente

The soundtrack was in the hands of Kristofer Maddigan and is a compendium of jazz pieces extremely excellent, sublime and incredible. The pieces are perfectly suited to each scenario that shows us the game and helps its cartoon atmosphere of the 30's. In addition, the vinyl record reached the first place in the Billboard list.
El Soundtrack estuvo en manos de Kristofer Maddigan y es un compendio de piezas de jazz sumamente excelso, sublime e increíble. Las piezas se adecuan perfectamente a cada escenario que nos muestra el juego y ayuda a su ambientación de caricatura de los años 30. Además, el disco de vinilo alcanzó el primer lugar en la lista Billboard.
Fuente
My experience playing it was very funny, I remember that the first time I saw it, I thought it wouldn't be that big of a deal, but once I started playing it, the frustration increased hahaha. Those who know me, know that I'm pretty bad at platform games and that I had a hard time passing for example Super Mario Wolrd, so you can imagine my face when I had the joy of playing Cuphead...
Mi experiencia jugándolo fue muy graciosa, recuerdo que la primera vez que lo vi, pensé que no sería para tanto, pero una vez que lo empecé a jugar, la frustración fue en aumento jajaja. Quienes me conocen saben que soy bastante mala en juegos de plataforma y que me costó horrores pasar por ejemplo Super Mario Wolrd, así que ya se imaginarán mi cara cuando tuve la dicha de jugar Cuphead y el resultado...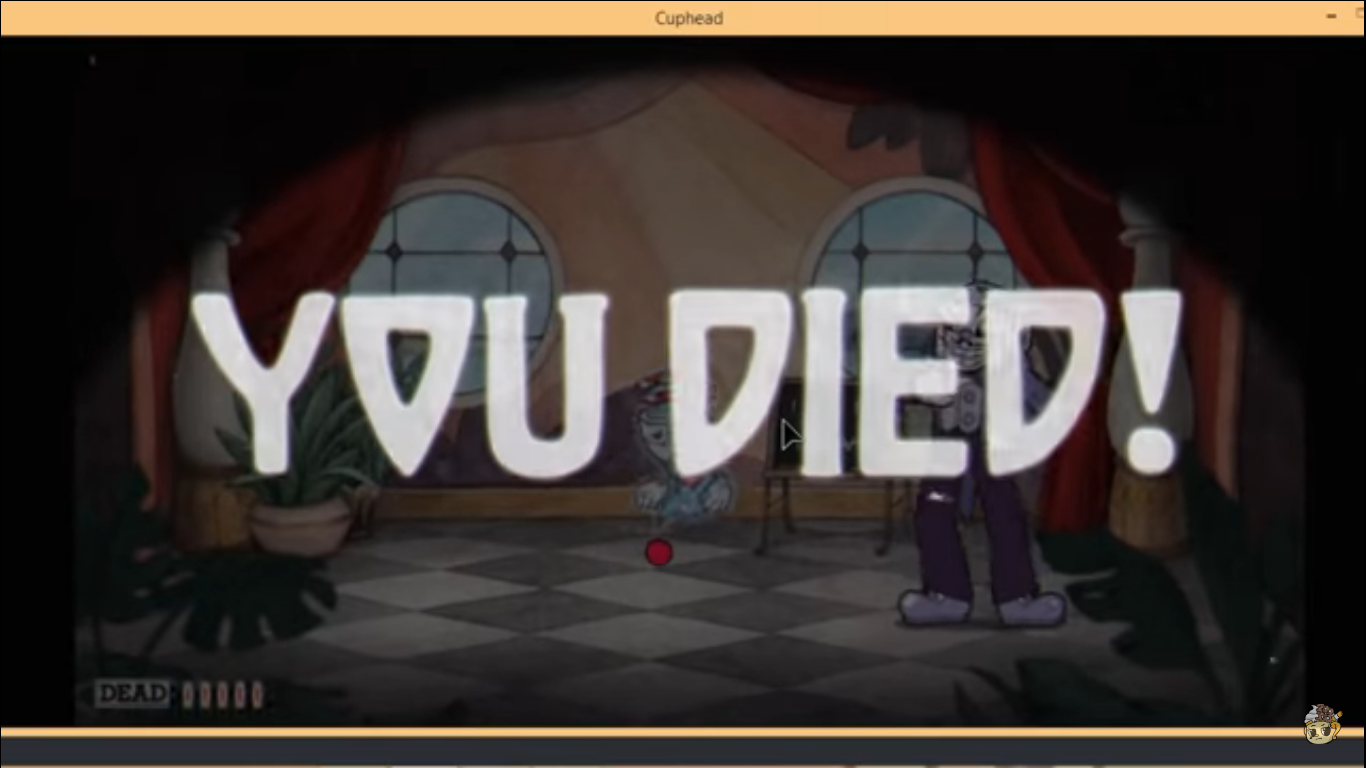 Fuente
However, despite how frustrating it's to have to repeat a boss or a level a thousand times, the game is tremendously addictive and even more so when you notice your progress in the dodge and attack sequences, so I was able to advance, although it was quite a while ago and I could never finish it (it was something that took me a long time and I played it at a cousin's house) but probably one of these next days, I will install it and try my luck again.
Sin embargo, pese a lo frustrante que resulta tener que repetir mil veces un jefe o un nivel, el juego es tremendamente adictivo y más aún cuando notas tus progresos en las secuencias de esquive y ataque, por lo que a pulso pude ir avanzando, aunque fue hace bastante y nunca lo pude terminar (era algo que me tomaba mucho tiempo y lo jugaba en casa de un primo) aunque probablemente uno de estos días próximos, lo instalaré y pruebaré suerte de nuevo.

Well, Gamers, that's all for today's post, I hope you liked it, were any of you able to complete Cuphead? Tell me your experiences. Thank you very much to all those who always support my work, thanks to you, new reader, a thousand greetings and hugs and I'll meet you in another post.
Bueno, Gamers, esto ha sido todo por el post de hoy, espero que les haya gustado ¿alguno de ustedes pudo completar Cuphead? Cuéntenme sus experiencias. Muchas gracias a todos aquellos que siempre apoyan mi trabajo, gracias a ti, nuevo lector, mil saludos y abrazos y ya nos encontraremos en otro post.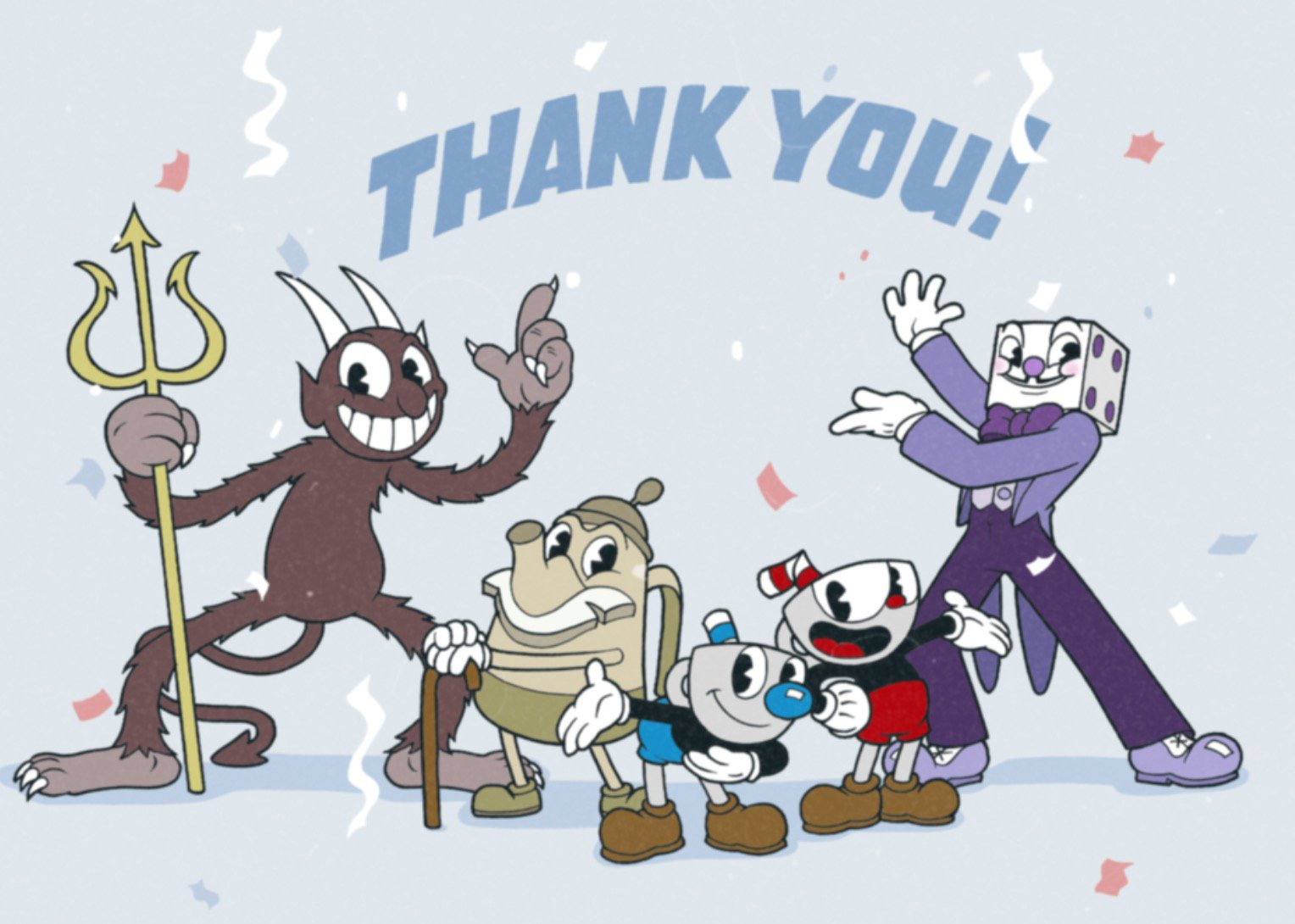 Fuente

The information corresponding to the game and outside my personal appreciation used for this post, I obtained it from the following site.
La información correspondiente al juego y fuera de mi apreciación personal utilizada para este post, la obtuve del siguiente sitio.
107 datos de 'Cuphead' que DEBES saber (AtomiK.O. #1)
Fuente
I designed the cover and farewell image in the Canva editor.
La imagen de portada y despedida, las diseñé en el editor Canva.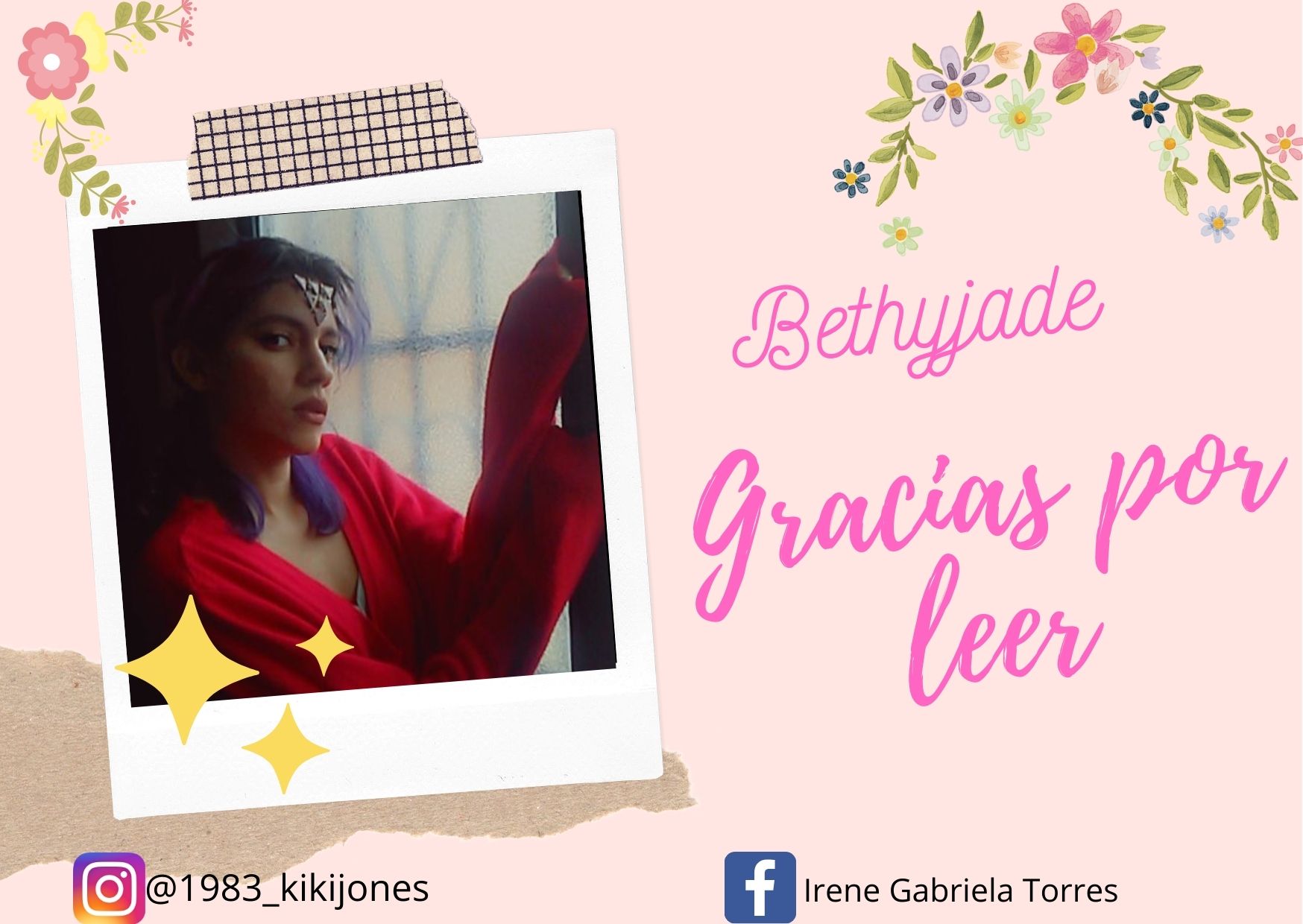 ---
---