Let's talk about the quarantine song "House Party" (ENG/SPA)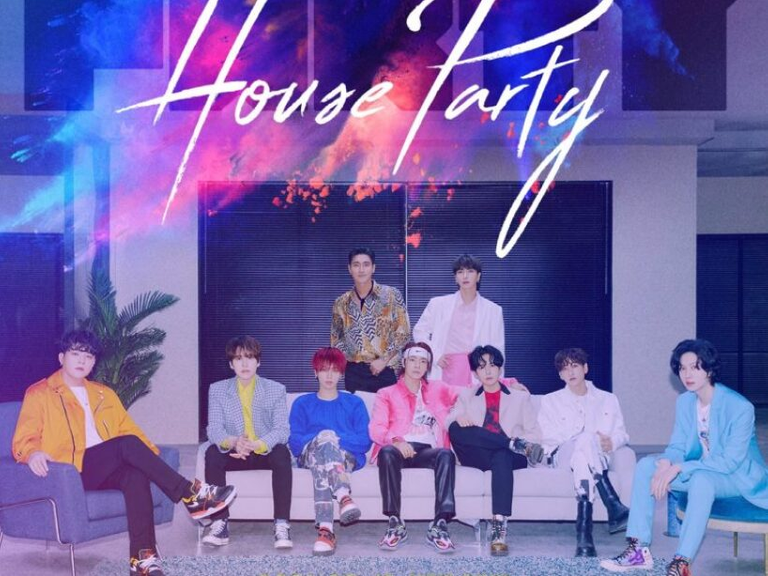 Fuente
Hello, internet people! This time I want to talk to you about this Super Junior's song, belonging to his tenth audio, a super curious song because as you can see in the title of this post, it talks about the Covid 19 pandemic.
¡Hola, gente de internet! En esta ocasión quiero hablarles de este tema de Super Junior, perteneciente a su décimo audio, una canción super curiosa ya que como ven en el título de este post, habla sobre la pandemia del Covid 19.
As usual in my music posts, I will review not only the lyrics and music but also the MV (or Music Video) since it is the main track of the album, it has an official video.
Como es costumbre en mis post de música, haré la review no solo de la letra y música sino también del MV (o Music Video) ya que al ser el tema principal del disco, cuenta con un video oficial.
Let's start with the lyrics of the song: Super Junior tells us from the beginning about the different reactions of people to the pandemic, little patience, uncertainty, a thousand questions without answers, however, when we get to the chorus, we are urged to keep calm, hold the desire to see each other and follow the new rules imposed for the care of all (remember that the song came out in 2021) and also says "this is my party at home" implying that you can have fun at home without the need to go out to do it.
Empecemos por la letra de la canción: Super Junior nos cuenta desde el principio las diferentes reacciones de la gente a la pandemia, poca paciencia, incertidumbre, mil preguntas sin respuestas, sin embargo, al llegar al coro, nos exhortan a guardar la calma, aguantar las ganas de vernos y seguir las nuevas reglas impuestas para el cuidado de todos (recordemos que la canción salió en 2021) y además dice "esta es mi fiesta en casa" dando a entender que puedes divertirte en casa sin necesidad de salir para hacerlo.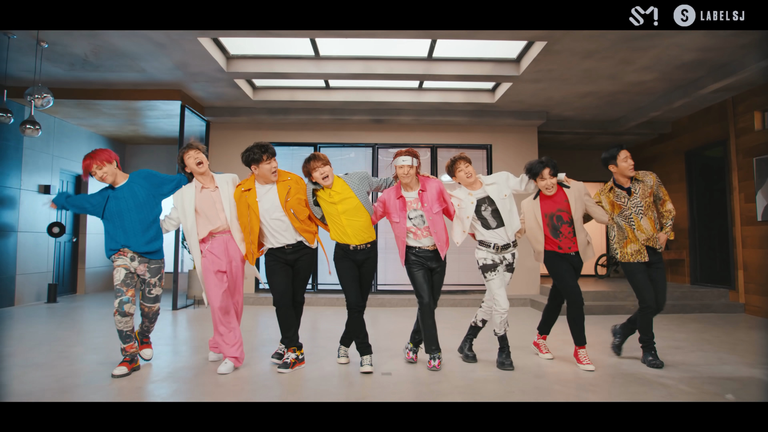 Fuente
In the rap part, the warnings continue but they go a little more sinister, citing the butterfly effect as the cause of the misfortunes (although not literally) talking about how if you leave the house, "it will get you" and although many believed that the boy band was referring to the police, they were really talking about the virus. Words like "freedom is not free, you've ruined it" cite the danger of having fun for a little while after going out, but getting the fateful consequences later, in addition, they also give words of encouragement like "we all share the same problem, we will overcome it" or "please take care of yourself to take care of others, the end of the problem will come soon".
En la parte del rap, siguen las advertencias pero se van hacia un lado un poco más siniestro, citando el efecto mariposa como el causante de las desgracias (aunque no lo hacen de forma literal) hablando de que si sales de casa, "te va a atrapar" y aunque muchos creyeron que el grupo se refería a la policía, realmente hablaban del virus. palabras como "la libertad no es gratis, lo has arruinado" citan el peligro de haberte divertido un ratito luego de salir, pero obteniendo las fatídicas consecuencias luego, además, también dan palabras de aliento como "todos compartimos el mismo problema, lo superaremos" o "por favor cuídate para cuidar a los demás, el fin del problema vendrá pronto"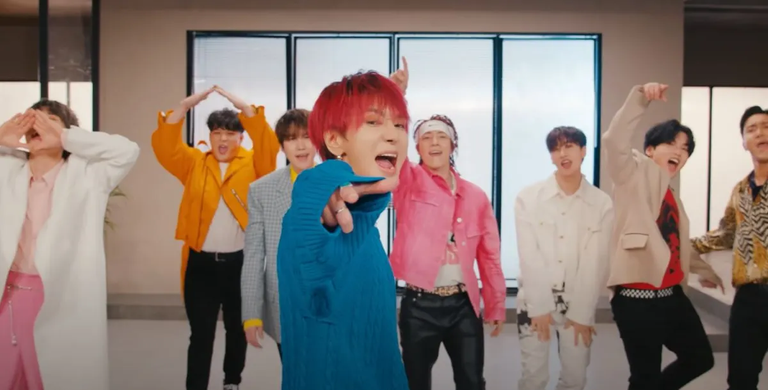 Fuente
If we talk about the music, it is a pop with funk intermingled and shortly after, it goes from these genres to trap and then back to pop and funk, this part has left several musicians very shocked as they are too different styles, but somehow, they have managed to make it work and sound very well. Also all the music completely represents the lyrics as in this part of the trap, the lyrics become a fast and aggressive rap and just the lyrics express the dangers of going out and the consequences of the rebels who break the safety regulations. A masterpiece.
Si hablamos de la música, es un pop con funk entremezclado y poco después pasa de estos géneros a trap, y posteriormente vuelven al pop y funk, esta parte ha dejado muy en shock a varios músicos ya que son estilos demasiado diferentes, pero de alguna manera, ellos han conseguido que funcione y que se oiga muy bien. Además toda la música representa por completo la letra, ya que en esta parte del trap, la letra se vuelve un rap rápido además de agresivo, y justo la letra expresa los peligros de salir y las consecuencias de los rebeldes que se saltan las normativas de seguridad. Un obra maestra.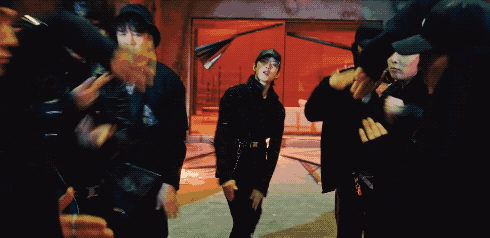 Fuente
The composition, the photography, cuts, shots, color palette, effects of the video are impressive... It may not make sense at first glance, however, the guys wanted to represent that the pandemic is all over the world and that they prefer to do their "House Party" because for those who do not know, all the members when they are working, live together in a Pent House and hence it looks like a party of all together, since many misinterpreted that part of the video as if they were getting together to have a party and thus exhorting people to do the same. Fans of the boyband clarified that the members live together and that is where the title of the song comes from.
La composición, la fotografía, cortes, planos, paleta de colores, efectos del video son impresionantes... Puede que a simple vista no tenga sentido, sin embargo, los chicos quisieron representar que la pandemia está en todo el mundo y que ellos prefieren hacer su "House Party" ya que para quienes no lo saben, todos los integrantes de esta banda, cuando están trabajando viven juntos en un Pent House, y de ahí que se vea una fiesta de todos juntos ya que muchos malinterpretaron esa parte del video como si ellos se reunieran para hacer una fiesta y exhortaran con ello a la gente a hacer lo mismo. Los fans de la agrupación aclararon que los integrantes viven juntos y que de ahí viene el título de la canción.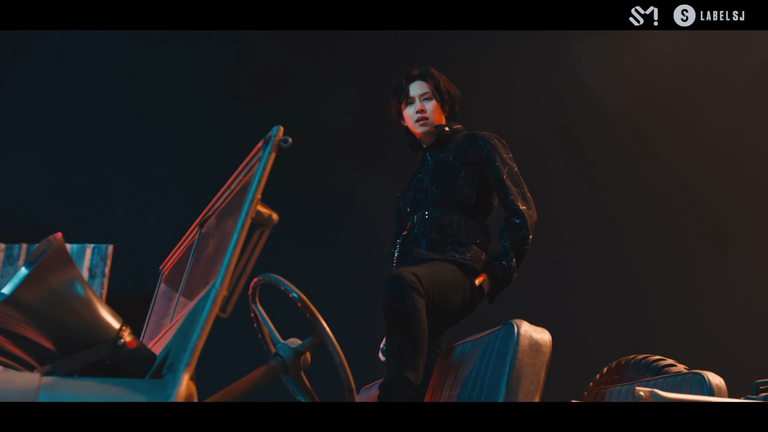 Fuente
Also, this part of the trap, which looks like a war site, represents the outside and its dangers and in fact there is a part where Donghae (one of the members) is shot, which represents a contagion.
Asimismo, esta parte del trap que parece un sitio de guerra, representa el exterior y sus peligros, y de hecho hay una parte donde Donghae (uno de los integrantes) recibe un disparo, el cual representa un contagio.

The director of an NGO congratulated the boys for the song and for being the only ones to think of raising awareness through their art, and called them "responsible" and "talented men".
El director de una ONG felicitó a los chicos por la canción y por ser los únicos en pensar en concientizar a la gente a través de su arte, los llamó "hombre responsables" y "talentosos".
Super Junior recorded again an MV for the same song, however, this version is simpler as it is literally "a "House Party" the guys are dressed in pajamas and dub the song while doing the corresponding choreography (which I love because it has dance steps like simulating putting gel on your hands and it's creative and funny to me) and although they start relatively well, step by step they start doing silly things and having fun, making the video more hilarious than demonstrative, the truth is every time I watch it I laugh like crazy.
Super Junior grabó de nuevo un MV para la misma canción, sin embargo, esta versión es más simple ya que literalmente es "una fiesta en casa" "House Party" los chicos están vestidos con pijamas y doblan la canción mientras hacen la coreografía correspondiente (la cuál amo porque tiene pasos de baile como simular ponerse gel en las manos, y se me hace creativo y gracioso) y aunque empiezan relativamente bien, poco a poco empiezan a hacer tontearías para divertirse, haciendo el video más hilarante que demostrativo, la verdad cada vez que lo veo me río como loca. De Hecho los integrantes empiezan el MV con estas caras... 😂😂😂😂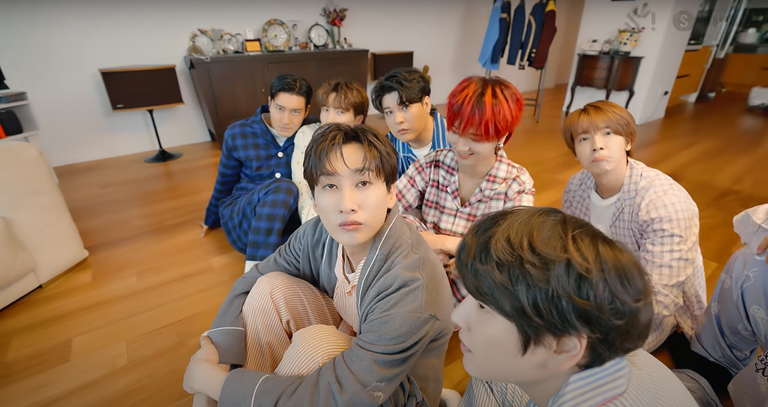 Fuente
I'll leave that video for you to laugh at.
Les dejaré ese video para que se rian.
And well, people, this has been all for today's post, I hope you liked it. Thank you very much as always for supporting my work, I welcome new readers, I love you all very much, I send you a hug and I'll meet you in another post.
Y bueno, gente, esto ha sido todo por el post de hoy, espero que les haya gustado. Muchas gracias como siempre por apoyar mi trabajo, le doy la bienvenida a los nuevos lectores, les quiero mucho a todos, les envío un abrazo y ya nos encontraremos en otro post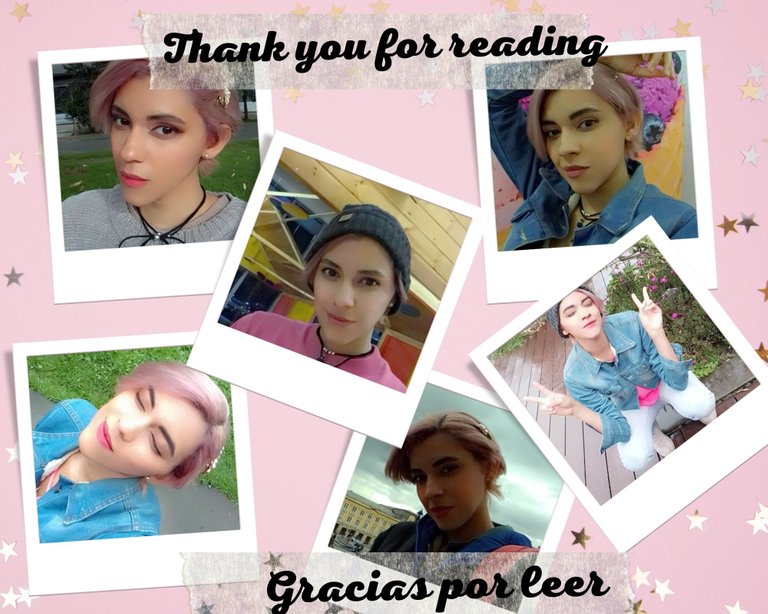 The farewell image I made in Canva
La imagen de despedida la realice en Canva
---
---