My big problem with The Orphan 2 (It should never have existed) ENG/SPA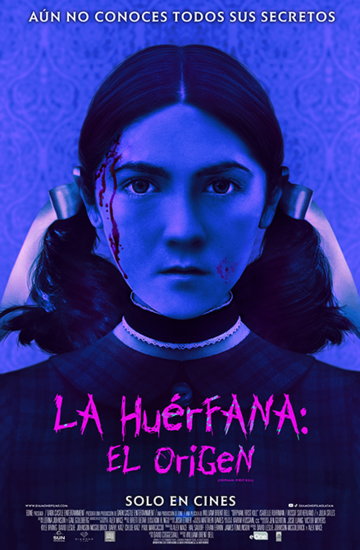 Fuente
Hello, internet people, yesterday I had the brilliant idea to watch the second movie of one of my favourites, which is a prequel and as expected, I ended up angry and disappointed because the production is disgusting (sorry but I couldn't find another way to refer to it, so in this post we'll see why I say that.
Hola, gente de internet, ayer tuve la genial idea de ver la segunda película de una de mis preferidas, la cual es una precuela y como era de esperarse, terminé enfadada y decepcionada porque la producción es asquerosa (lo siento pero no encontré otra forma de referirme a ella, así que en este post veremos porqué digo esto.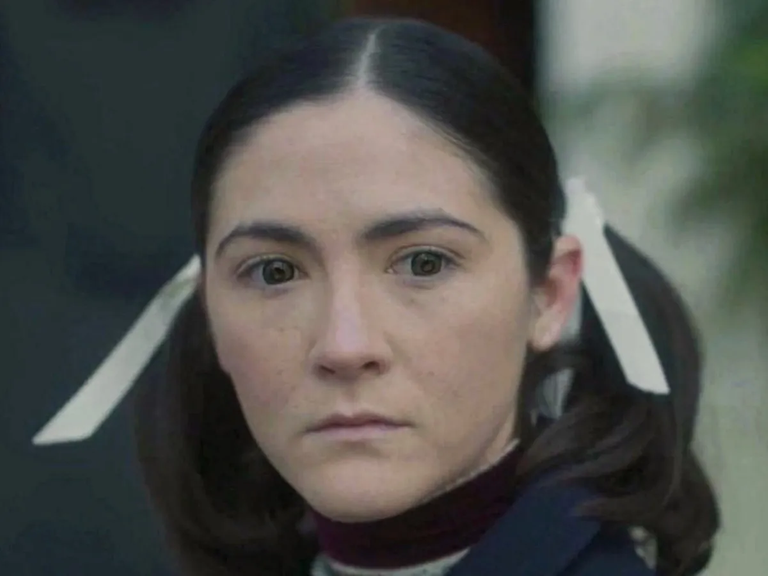 Fuente
Let's start with one of the most talked about controversies among many fans of the film with some criteria: The choice of Isabelle Fuhrman to play the leading role 🤦🤦 I don't understand how a 25 year old woman (who doesn't have hypopituitarism for example) can play a 9 year old girl, there are very few people who achieve that and Fuhrman is not one of them. In the first film, at the age of 12, Isabelle played Esther to perfection as she was literally a child and that was the creepiness of the character, but in the second film it is absurd and she looks ridiculous, characterised as a child she rather achieves the opposite, she looks older, in fact she looks older than 30 and the actress is 25. And for those who say that those of us who think like that exaggerate, I will leave you the comparison of both Esther:
Empecemos por una de las polémicas más sonadas entre muchos fans de la cinta con algo de criterio: La elección de Isabelle Fuhrman para reinterpretar el protagónico 🤦‍♀🤦‍♀ no entiendo como una mujer de 25 (que no posee hipopituitarismo por ejemplo) puede interpretar a una niña de 9 años, son muy pocas las personas que logran eso y Fuhrman no es una de ellas. En la primera película, con 12 años, Isabelle interpretó a Esther a la perfección, ya que literalmente era una niña y eso era lo escalofriante del personaje, pero en la segunda película es absurdo y se ve ridícula, caracterizada como una niña más bien logra lo contrario, verse más vieja, de hecho se ve mayor de 30 y la actriz tiene 25. Y para quienes dicen que los que pensamos así exageramos, les dejaré la comparación de ambas Esther: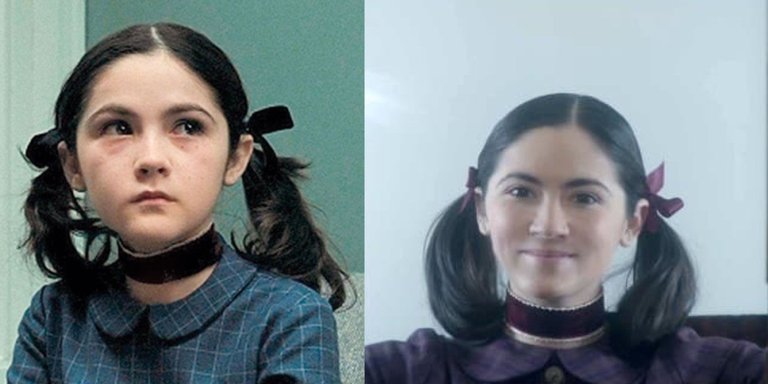 Fuente
The excessive CGI they put on her for the promos was over the top and she still looks ridiculously old. As for the character, don't get me wrong, she did a very good job as she did perfectly what the scriptwriters and director asked of her and that the character was ruined is not her fault. Everything but the performances failed here, but I'll explain that better in the following sections.
El exceso de CGI que le pusieron para los promocionales fue exagerado, y aún así se ve ridículamente vieja. En cuanto al personaje, no me malentiendan, ella hizo un muy buen trabajo ya que hizo perfectamente lo que los guionistas y director le pidieron y que el personaje quedara arruinado no es su culpa. Aquí falló todo menos las actuaciones, pero lo explicaré mejor en los siguientes apartados.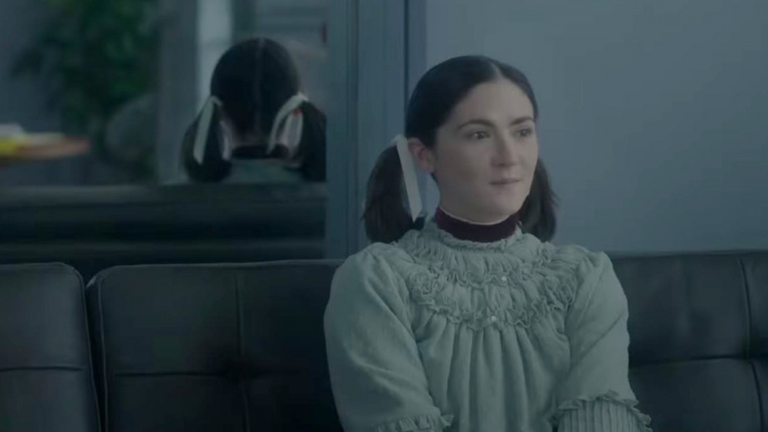 Fuente
Let's talk now about the story: in spanish it's called The Orphan: The Origin and in English it is more specifically Orphan: First kill but ironically, we never see the first murder of Esther or in this case, Leena. When we see her in the film, she is already in the psychiatric hospital for having killed an entire family, so what we are shown in the development of the film is neither her origin nor her first murder (we are already off to a bad start), in addition to the fact that we are technically shown a copy of the events of the first film, but very badly done.
Hablemos ahora de la historia: se llama La Huerfana: el origen, y en inglés es más específico Orphan: First kill, pero irónicamente, nunca vemos el primer asesinato de Esther o en este caso, Leena. Cuando la vemos en la cinta, ya está en el psiquiátrico por haber matado a una familia entera, así que lo que nos mostrarán en el desarrollo de la cinta, no es su origen ni tampoco su primer asesinato (ya empezamos mal) además de que nos muestran técnicamente una calca de los eventos de la primera película, pero muy mal hecha.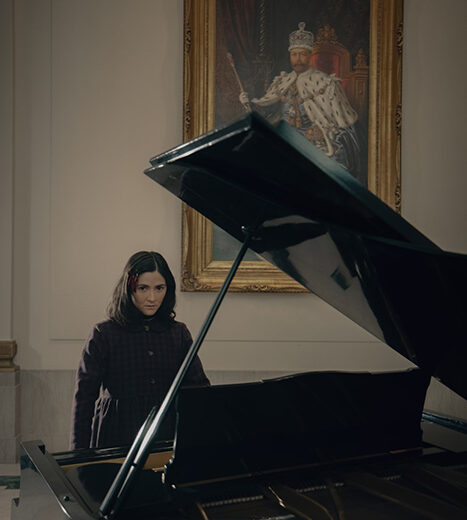 Fuente
Inquiring with friends, I was told that supposedly, the plot of this film was that Leena's mother died and her father began to abuse her sex********, even marrying her when she came of age to take advantage of the fact that Leena was logically sterile since she had stopped growing at the age of 9, Shortly afterwards, complaining that she would never become a complete woman (it was already evident that she was never going to grow up) Leena's father looked for a contemporary woman with him, which infuriated Leena who was quite comfortable and glad with the incestuous relationship she had with her father and in one of her fits of rage, she killed them both. This would explain the title of the film and also Leena's unhealthy and bizarre obsession with wanting to have a relationship with her foster parents and kill their wives. Why this story would not have been used is a mystery, supposedly because it is considered too strong for these times (the supposed script had been written long before) but being a film for adults, I don't understand that excuse, that story would have been great and would have made sense with respect to the title, but since it was not used, the story became the same as the second one, Leena pretends to be a lost girl (not realistic for the middle-aged woman she looks like in the movie 🤣) she moves in with the girl's parents, tries to seduce the father, at the end she tries to kill the mother, they have an ultra violent fight with her and at the end she kills everyone (in the first one she supposedly died and here being a prequel logically not, but otherwise is exactly the same).
Indagando con amigos, me dijeron que supuestamente el argumento de esta película iba a ser que la madre de Leena murió, y su padre comenzó a abusar sex******** de ella, incluso cuando cumplió la mayoría de edad se casó con ella para aprovechar el hecho de que lógicamente Leena era estéril, ya que había parado de crecer a los 9 años, poco después, quejándose de que nunca llegaría a ser una mujer completa (era ya evidente que nunca iba a crecer más) el padre de Leena buscó a una mujer contemporánea con él, cosa que enfureció a Leena que estaba bastante cómoda y contenta con la relación incestuosa que mantenía con su padre, y en uno de sus ataques de ira, los mató a ambos. Ahí se explicaría el título de la película y además, esa obsesión malsana y extraña de Leena de querer tener una relación con los padres adoptivos que la acogen y matar a sus esposas. El porqué no se habría utilizado esta historia es un misterio, supuestamente es por considerarla muy fuerte para estos tiempos (el supuesto guion se había escrito mucho antes) pero tratándose de una película para adultos, no entiendo esa excusa, esa historia si hubiese estado genial y tendría sentido con respecto al título, pero ya que no la usaron, la historia se volvió lo mismo que la primera, Leena se hace pasar por una niña perdida (nada realista para el aspecto de mujer de mediana edad que tiene en la peli 🤣) se muda con los padres de la niña, intenta seducir al padre, al final busca matar a la madre, tienen una pelea ultra violenta con ella y al final mata a todos (en la primera supuestamente murió y aquí, al ser un precuela lógicamente no, pero por lo demás es exactamente lo mismo)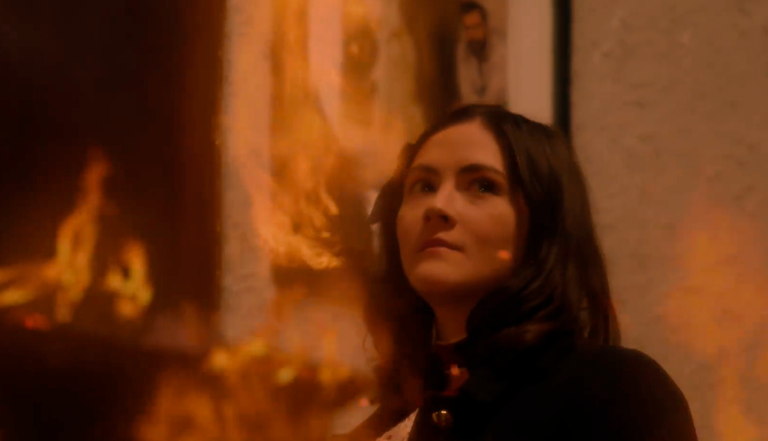 Fuente
In a desperate attempt to make the actress look like a child, they resorted to using taller and larger than normal furniture to make her look smaller and although this is not the Nutcracker play where this works perfectly, I don't know who thought it would work in a film where when the characters are in full, this is untidy, i.e. you will notice that the furniture is taller than normal when an "adult" actor approaches them as they practically look the same height as Leena. In addition, they put a horrendous filter on the film to blur the real features of the actress as well as using excessive CGI, which made the photography a real mess. In the first film we can see a beautiful colour palette, great shots and an amazing lucidity and clarity that allows the viewer to enjoy every single scene, in the second, the haze filter (which looks like the camera lens was dirty) blurs the scenes, does not allow us to understand the features of the characters (clearly to hide the adult features of the protagonist but it worked terribly) and therefore it looked bad quality.
En un intento desesperado por hacer ver a la actriz como una niña, recurrieron a emplear muebles más altos y grandes de lo normal para que se viese más pequeña, y aunque esto no es la obra de teatro del Cascanueces donde esto funciona perfectamente, no sí a quien se le ocurrió que funcionaría en una película en donde cuando están los personajes al completo, esto descuadra, es decir se notará que los muebles son más altos de lo normal cuando un actor "adulto" se acerca a ellos ya que prácticamente se ve de la misma estatura de Leena. Para colmo le pusieron un filtro horroroso a la película para desdibujar las facciones reales de la actriz, además de emplear exceso de CGI, lo que logró que la fotografía fuese un auténtico asco. En la primera película podemos ver una paleta de colores hermosa, planos geniales y una lucidez y claridad asombrosa que permiten que el espectador disfrute cada una de las escenas, en la segunda, el filtro de bruma (que parece que el lente de la cámara hubiese estado sucio) desdibuja las escenas, no permite que se entiendan bien las facciones de los personajes (claramente para ocultar los rasgos adultos de la protagonista, pero que funcionó fatal) y por consiguiente se veía de mala calidad.
Fuente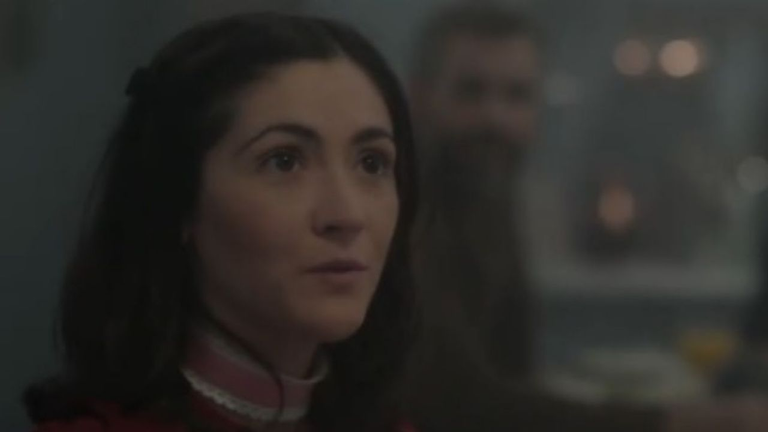 Fuente
Another misused "trick" was to use film doubles who were girls for Leena's back shots, which broke the continuity because in some scenes Leena was seen to reach a little above the waist of her "mother" or "parents" and in the next shot she reached their neck or chin.
Otro "truco" mal empleado fue utilizar extras que sí eran niñas para los planos de espalda de Leena, lo que rompió la continuidad porque en unas escenas se veía que Leena les llegaba un poco más arriba de la cintura a su "madre" o "padres" y en el plano siguiente les llegaba al cuello o la barbilla.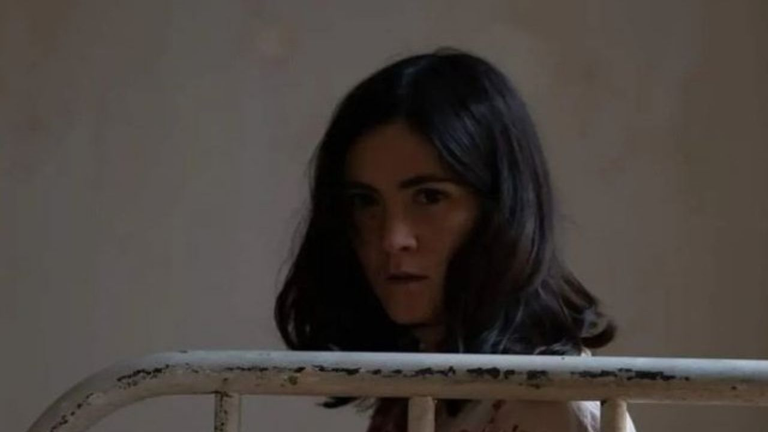 Fuente
This kind of horrors, make the immersion and the atmosphere completely lost, does not generate fear in the viewer but laughter, Isabelle Fuhrman looks so ridiculous in the role of Leena and so little credible that it completely takes away the good atmosphere that the first one had. In this film, she looks like a psychopath from beginning to end (removing the characteristic facade of a tender child and the cause of her gaining everyone's trust) even when she shouldn't look creepy, that's how she looks and although we as viewers already know who she is, the others in the film aren't supposed to know it.
Este tipo de horrores, hacen que la inmersión y la ambientación se pierdan por completo, no genera miedo en el espectador sino risa, Isabelle Fuhrman se ve tan ridícula en el papel de Leena y tan poco creíble que le quita por completo la buena ambientación que sí tenía la primera. En esta película se ve como una psicópata de principio a fin (quitando la característica fachada de niña tierna y la causante de que se gane la confianza de todos) incluso cuando no debe verse tétrica, luce como tal, y aunque nosotros como espectadores ya sabemos quien es, se supone que los demás en la película no lo saben.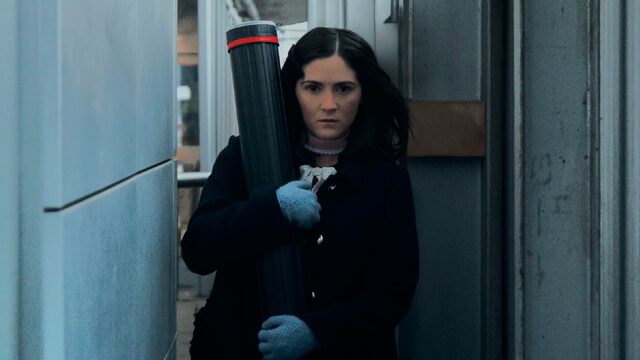 Fuente
Now let's talk about some plot holes: do they really want to make credible the fact that Leena trained a madwoman to attack the people she wanted without anyone in the psychiatric ward noticing it? Let's see, we are talking about the most dangerous patient (so logically she would have to have constant surveillance if they are going to let her out of her cell) if training a dog takes time, the same with a human, right? Seriously, they want to sell us the idea that Leena spent months teaching a madwoman how to attack with a code word, and that no doctor, nurse or guard noticed? Come on now with the weak security at the psychiatric facility that has the most dangerous crazy woman in it, the woman got out so easily, she simply lured a guard into her cell and slammed his head against the wall, so I wonder if this man doesn't have the sense to know that going into a dangerous patient's cell alone is not right? He worked there, didn't he, he also had to know that Leena was extremely dangerous, and lastly, how can a man not contain the body of a 9 year old girl? (of course, because she is 25, ok I'll stop with the bad joke) It doesn't make sense!
Ahora hablemos de algunos agujeros de guion: ¿realmente quieren hacer creíble el hecho de que Leena adiestró a una loca para que atacar a las personas que ella quería sin que nadie del psiquiátrico lo notara? vamos a ver, estamos hablando de la paciente más peligrosa (por lo que lógicamente tendría que tener vigilancia constante si la van a dejar salir de su celda) si adiestrar a un perro lleva su tiempo, lo mismo con un humano ¿no? En serio ¿quieren vendernos la idea de que Leena estuvo meses enseñándole a una loca a atacar con una palabra clave, y que ningún médico, enfermero o vigilante lo notó?. Vamos ahora con la seguridad tan débil que tiene el psiquiátrico en cuyo interior está la loca más peligrosa, la mujer salió con suma facilidad, simplemente atrajo a un vigilante hasta su celda y le mató a cabezazos contra la pared, entonces me pregunto ¿a este hombre no le da el sentido común para saber que entrar solo a la celda de un paciente peligroso no está bien? trabajaba allí, ¿no? asimismo tenía que saber que Leena era en extremo peligrosa, y por último, como un hombre no puede contener el cuerpo de una niña de 9 años? (claro, porque tiene 25, ok ya dejo el mal chiste) ¡No tiene sentido!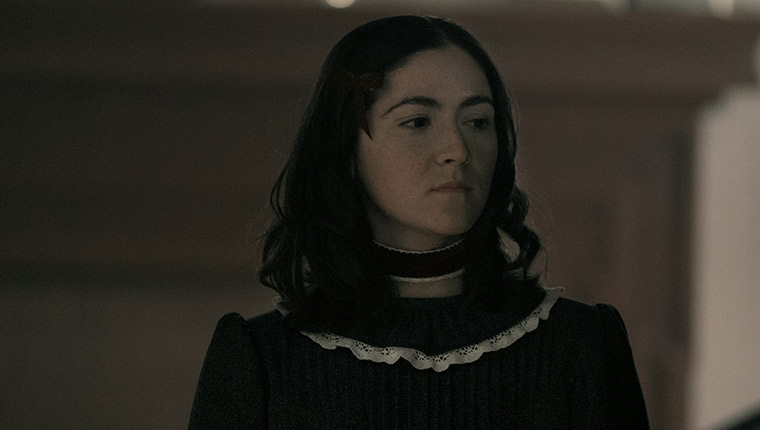 Fuente
Continuing with the escape... if Idti is logically another dangerous madwoman, how can she be left in the corridors without any kind of surveillance? At least 4 nurses should be in charge, I understand that putting this in the film makes it look like Leena is using people to her advantage, plus the fact that the madwoman is trained is scary, but if you're going to put it on tape, at least make it look credible in some way, and if it's not credible, don't put it in because it ends up looking ridiculous.
Siguiendo con el escape... si lógicamente Idti es otra loca peligrosa ¿Cómo la dejan en los pasillos sin ningún tipo de vigilancia? Al menos unos 4 enfermeros deberían estar a cargo, entiendo que poner esto en la película hace ver que Leena usa a las personas a su beneficio, además del hecho de que la loca esté entrenada da miedo, pero si vas a ponerlo en la cinta, al menos hazlo ver creíble de alguna manera, y si no queda creíble, no lo pongas porque termina viéndose ridículo.
With the family taking Leena home there's a Twist Plot that's pretty cool, but other than that, the movie feels the same as the first one. Another thing that was even in the first one that I find stupid (although at least in the first one some parts were justified) is how Leena or Esther, whatever you prefer to call her, is going to have a hand-to-hand fight against an adult. She has the body of a 9 year old girl! The fact that chronologically she's 30 doesn't make her morphologically she has the strength of an adult, so having her attack people by surprise with a blunt weapon makes more sense, and the only way she could attack head on is if she was carrying a firearm, bow or crossbow (as was done in the first movie, but then ruined with the frozen lake scene).
Con la familia que se lleva a Leena a casa hay un Twist Plot que está muy bueno, pero aparte de eso, la película se siente igual a la primera. Otra cosa que incluso estaba en la primera y que me parece estúpido (aunque al menos en la primera algunas partes estaban justificadas) es como Leena o Esther, como prefieran llamarla, va a tener una pelea cuerpo a cuerpo contra un adulto ¡Tiene el cuerpo de una niña de 9 años! El hecho de que cronológicamente tenga 30 años no hacer que morfológicamente tenga la fuerza de un adulto, así que ponerla a atacar a la gente de sorpresa con un arma contundente tiene más sentido, y la única forma en la que podría atacar de frente es si llevase un arma de fuego, un arco o una ballesta (como se hizo en la primera película, pero que después arruinaron con la escena del lago congelado)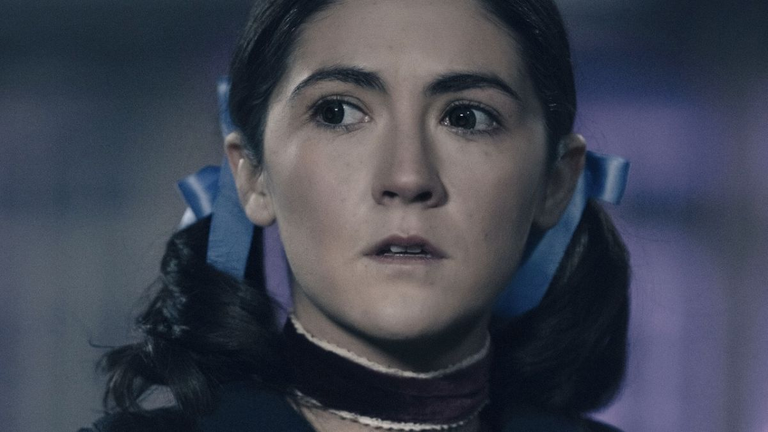 Fuente
In short, it is a very bad film, not at all recommended and much less if you go to the cinema to waste your money 😢 the photography is crap, the script is bad, the story is weak and has nothing to do with the titles given in spanish and english, and although the performances were good, they do not save the other very important aspects of the film and that were failed attempts, all wrong with this film, a film that we did not need and that to top it off was terribly developed from the beginning when they decided to use the same actress after 13 years.
En resumen, es una película malísima, para nada recomendada y mucho menos si van al cine a perder su dinero 😢 la fotografía es una porquería, el guion malísimo, la historia es floja y no tiene que ver con los títulos que le dieron en inglés y en español, y aunque las actuaciones estuvieron bien, no salvan los demás aspectos importantísimos de la película y que fueron intentos fallidos, todo mal con esta cinta, una película que no necesitábamos y que para colmo estuvo terriblemente desarrollada desde un inicio cuando decidieron emplear a la misma actriz después de 13 años.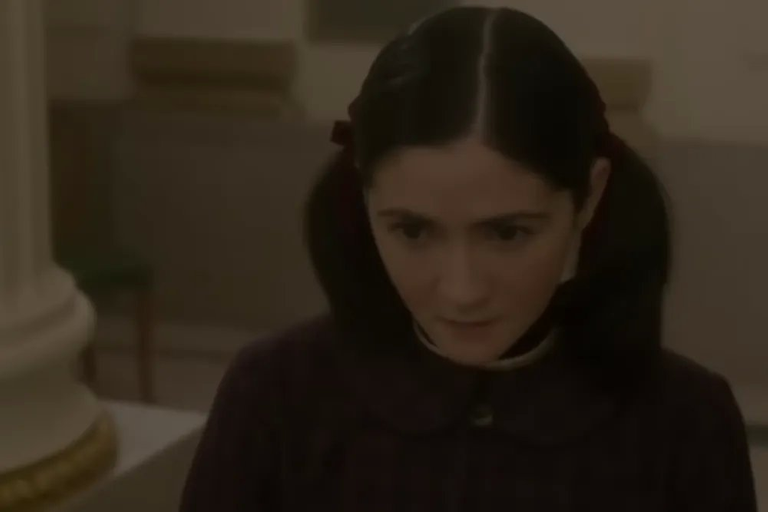 Fuente
And well, people, that's all for today's post, I hope you liked it. Thank you very much as always for supporting my work, I welcome new readers, I love you all very much, I send you a hug and I'll see you in another post.
Y bueno, gente, esto ha sido todo por el post de hoy, espero que les haya gustado. Muchas gracias como siempre por apoyar mi trabajo, le doy la bienvenida a los nuevos lectores, les quiero mucho a todos, les envío un abrazo y ya nos encontraremos en otro post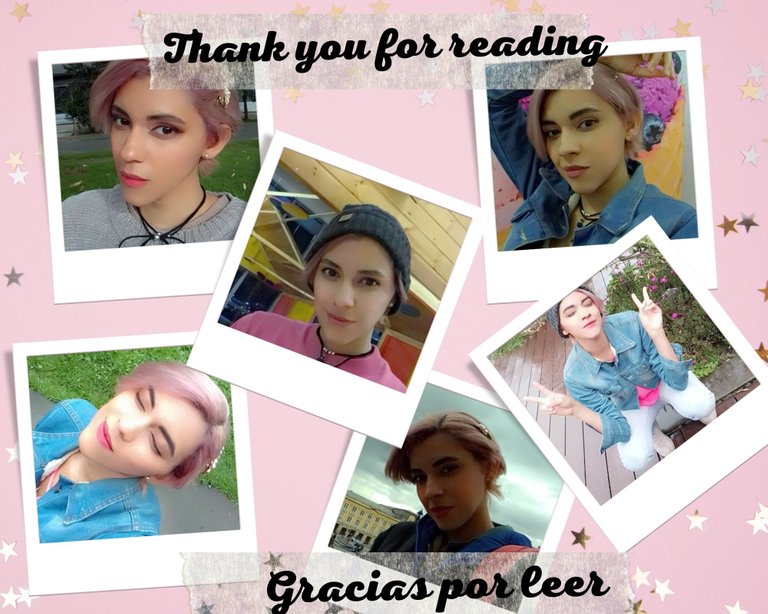 I made the farewell image in Canva.
La imagen de despedida la realice en Canva
---
---