Otaku Challenge: Banda sonora preferida (SPA/ENG)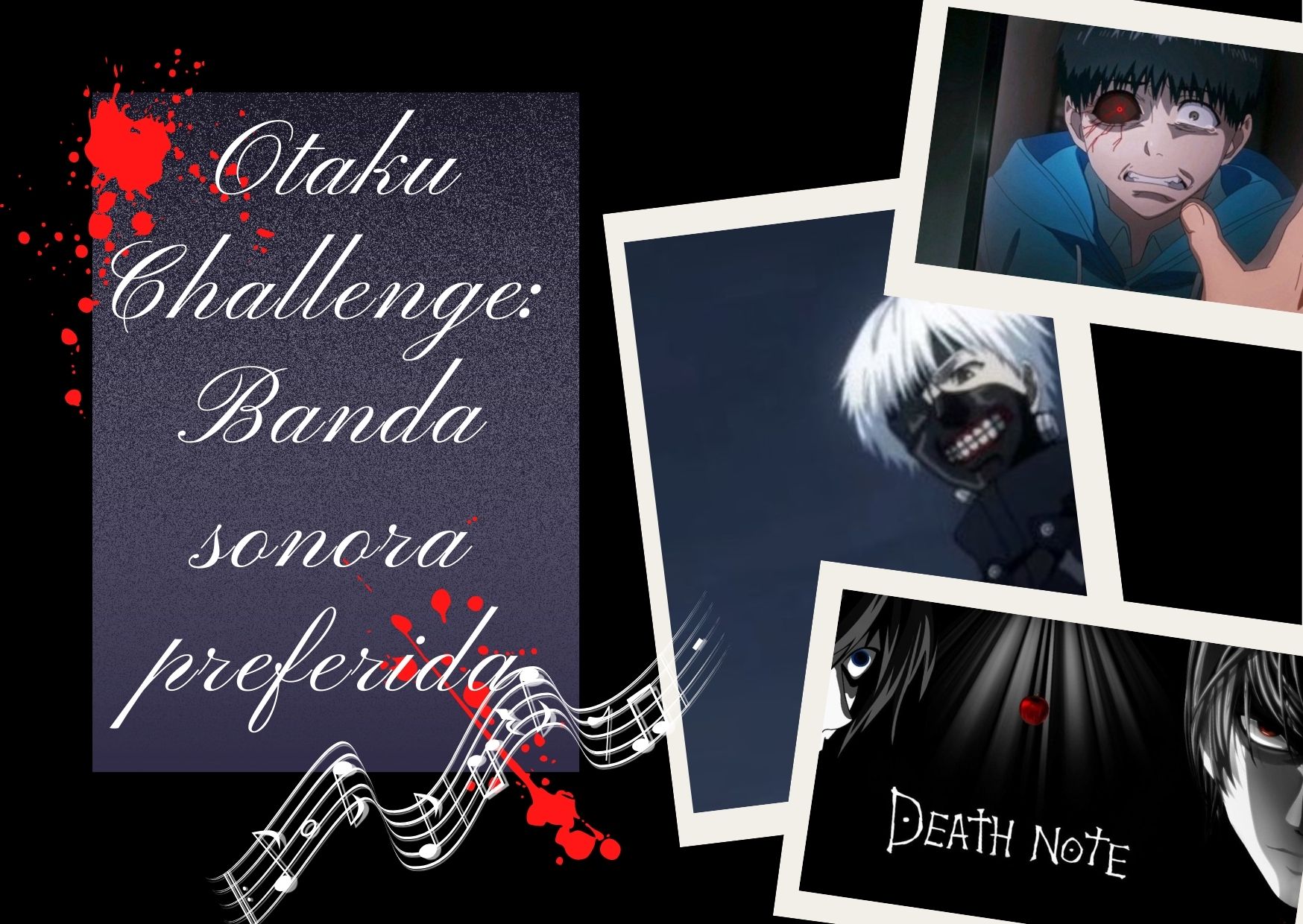 ¡Hola, gente de internet! Espero que se encuentren bien. Aunque he tardado mucho haciendo mi propio challenge jeje, hoy he decidido retomarlo e instarles una vez más y si así lo quieren, a participar también. Siguiendo con el siguiente puesto del #Otakuchallenge hablaré de mi banda sonora preferida. Espero que les guste.
Hello, internet people! I hope you are feeling well. Although it took me a long time doing my own challenge hehe, today I decided to resume it and urge you, once again and if you want to participate as well. Following with the next post of the #Otakuchallenge, I will talk about my favorite soundtrack. I hope you like it.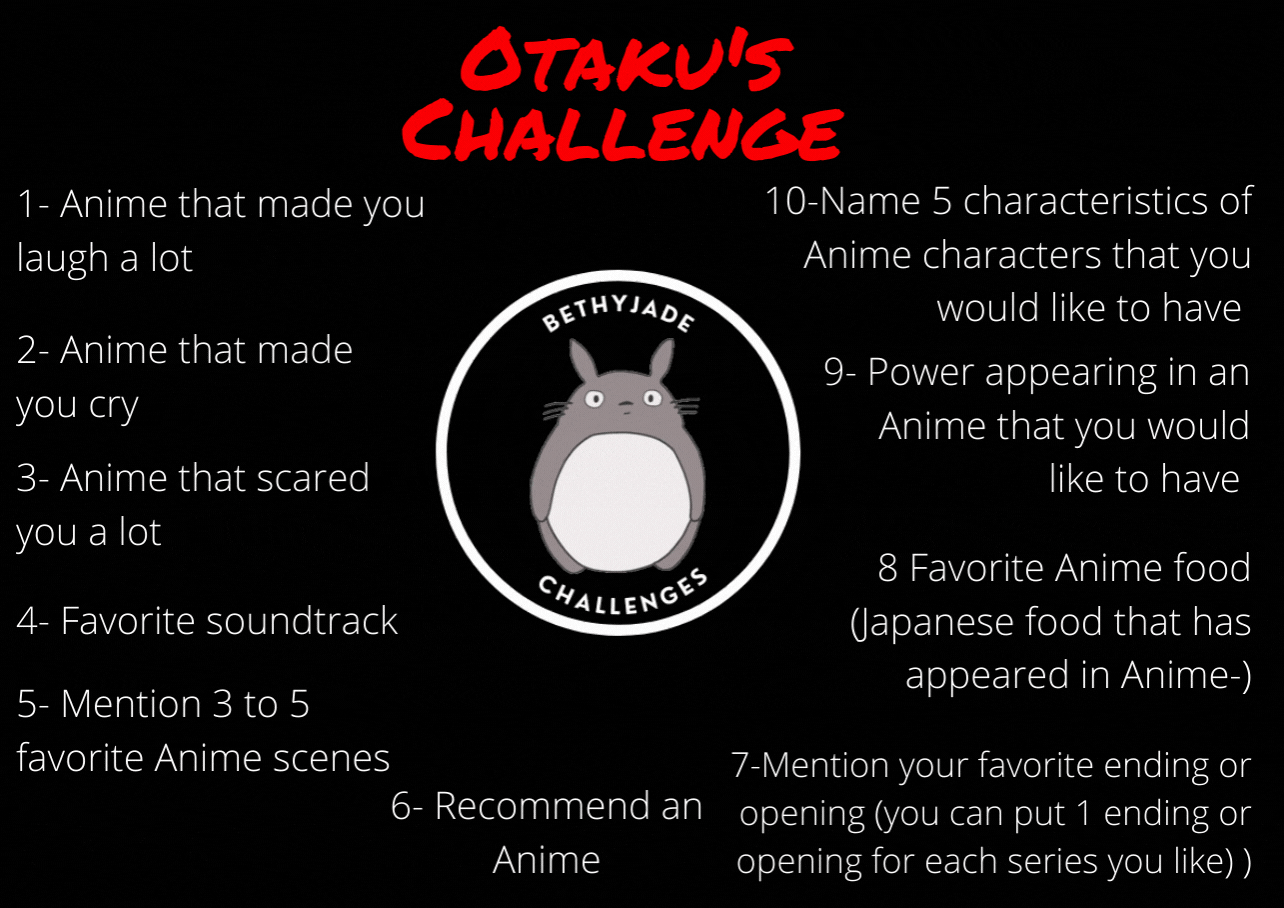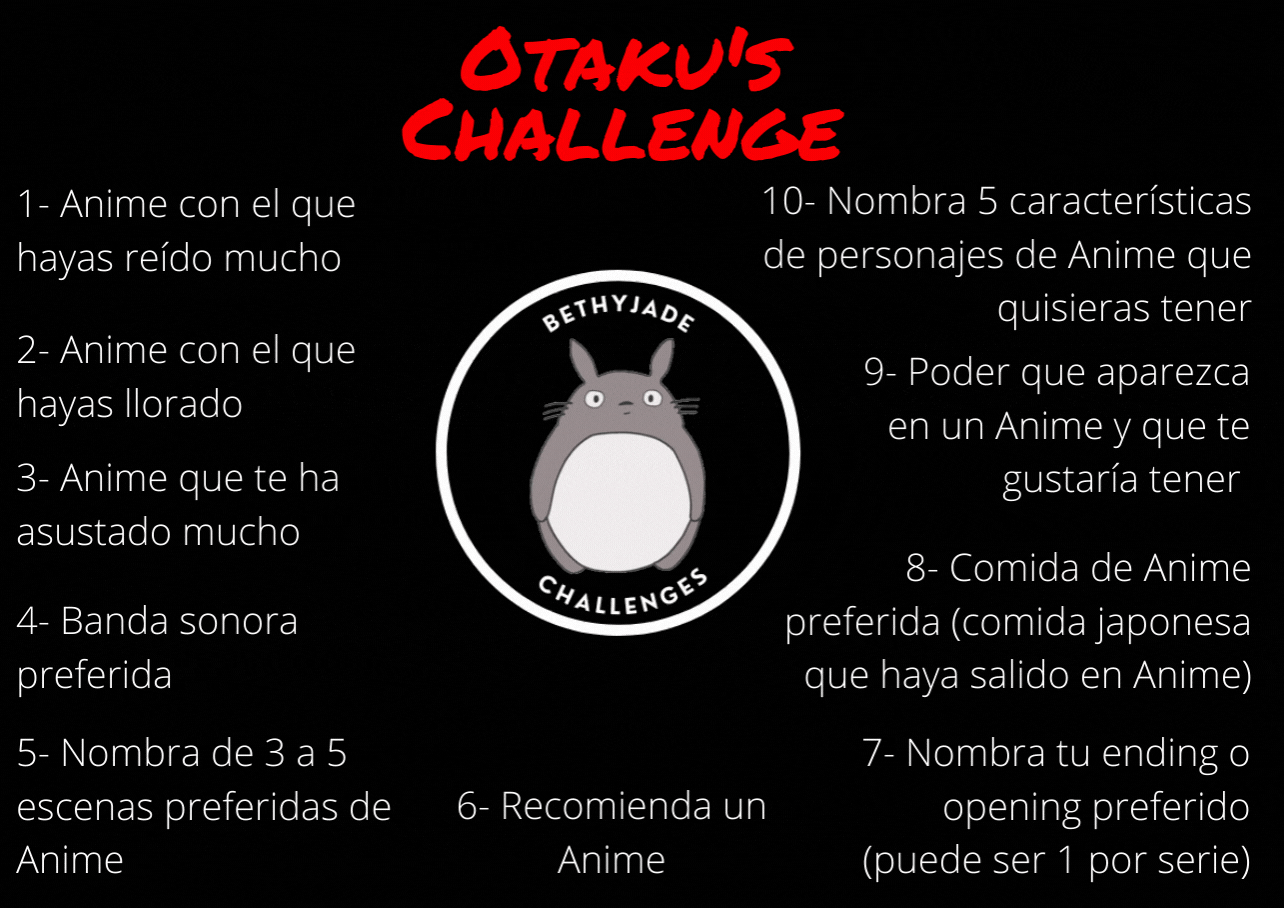 Aquí les dejó el link al post original para que lean las pautas en caso de que quieran participar. Sin más... ¡comencemos!
Here is the link to the original post so you can read the guidelines in case you want to participate. Without further ado... let's get started!
Original post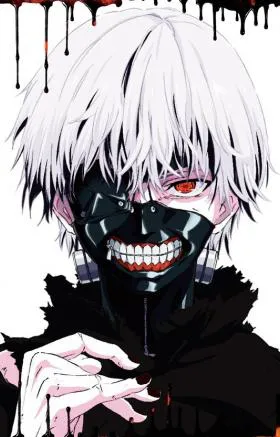 Fuente
Mucho no puedo decir de Tokyo Ghoul porque aún no la he visto, así que no quiero hacer especulaciones o desinformar de alguna forma, A este punto seguro se preguntarán ¿Y si no la vio aún cómo se atreve a hablar de su banda sonora?, la respuesta es sencilla...
I can't say much about Tokyo Ghoul because I haven't watch it yet, so I don't want to speculate or misinform in any way. At this point I'm sure you're wondering, and if you haven't wacht it yet, how dare you talk about its soundtrack, the answer is simple?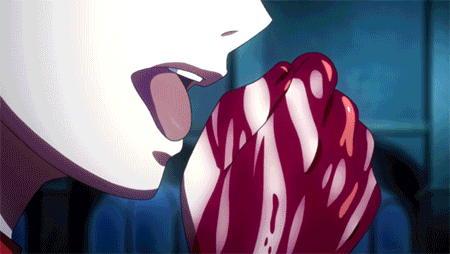 Fuente
Un día coloqué un mix de música de Anime dónde había varios que ya había visto y otros que no, y cuando menos lo esperé, empezó el de Tokyo Ghoul y me encantó.
One day I played a mix of Anime music where there were several that I had already seen and others that I hadn't and when I least expected it, the music of Tokyo Ghoul began to play
Traído de la mano de Yutaka Yamada, nos llega la banda sonora de este famoso Anime. Debo decir que es una serie de piezas magistrales, no tiene nada que envidiarle a una banda sonora de película de Thriller, e incluso creo que va más allá.
Brought to us by Yutaka Yamada, we get the soundtrack of this famous Anime. I must say that it's a series of masterful pieces, it has nothing to envy to a Thriller movie soundtrack and I even think it goes beyond.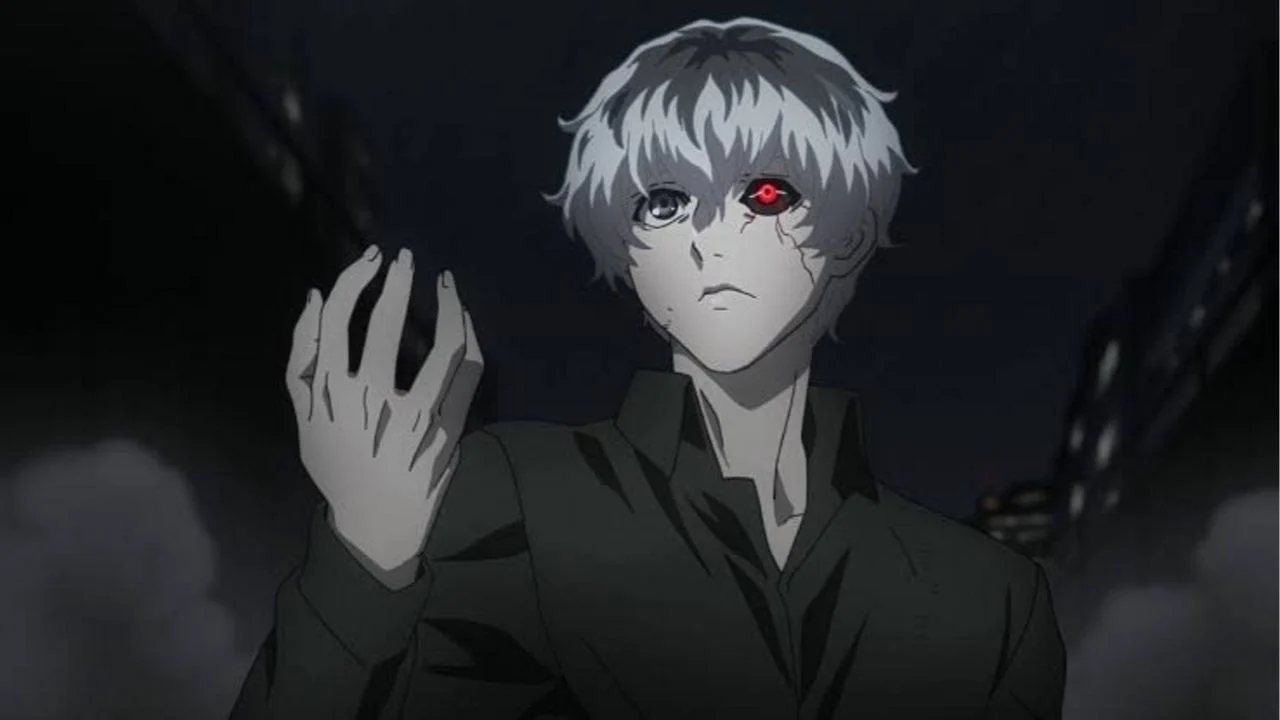 Fuente
Combina coros, sonidos, piano, violines, cellos, xilofonos y demás instrumentos clásicos para hacer una serie de piezas musicales que consiguen una ambientación atemorizante en sí misma. Me recordó bastante a la banda sonora de juegos como Outlast o películas como Insidious. Nunca me he cansado de oírla y dudo que me canse. Además los Oppenings y Endings son de otro nivel también, sin embargo, siempre me apego más a la banda sonora como tal o el OST, ya que son estos los que logran la ambientación adecuada a los trabajos audiovisuales.
He combined choirs, sounds, piano, violins, cellos, xylophones and other classical instruments to make a series of musical pieces that achieve a frightening ambience in itself. It reminded me a lot of the soundtrack of games like Outlast or movies like Insidious, I never got tired of listening to it and I doubt I'll ever get tired of it. Also the Oppenings and Endings are of another level as well, however, I always get more attached to the soundtrack as such or the OST, as these are the ones that achieve the right ambience to the audiovisual works.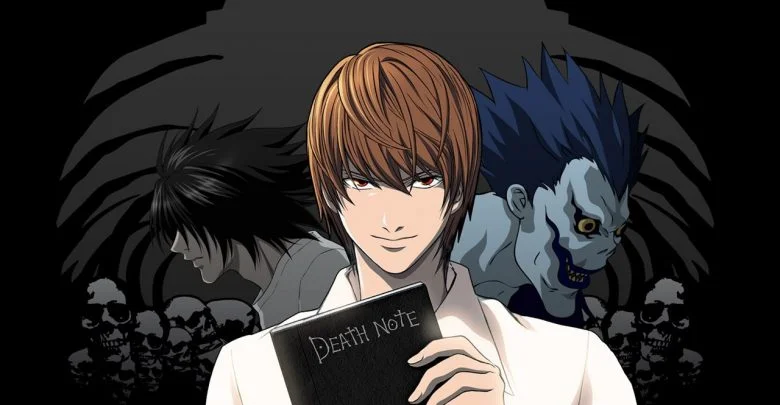 Fuente
Quien ya me conoce o quien al menos ha leído mis post sobre Anime, sabrá ya que éste lo odié (no entraré en detalles porque ya lo expliqué en un post) aunque tiene cosas rescatables y una de esas es precisamente su banda sonora, y no es solo que es rescatable, es que es asombrosa.
Who already knows me or who at least has read my posts about Anime, will already know that I hated this one (I won't go into details because I already explained it in a post) although it has some redeemable things and one of those is precisely its soundtrack, and it's not only that it's redeemable, it's amazing.
Tiene piezas muy variadas, dado a que se apegan a la ambientación de ciertas escenas o a la personalidad de algunos personajes, sin embargo, mis piezas preferidas, de las quiero hablar y que para mi son las estrellas de Anime, son: Death Note Theme, Kyrie, Domine-Kira, Teloelogy-of-death, Low-of-solipsism, Requiem, Immanence y Dirge. Todas estas piezas son una referencia a la ambición de Kira a ser visto como un Dios, ya que, todas son piezas de cantos Sacros, los cantos Sacros o música Sacra es toda aquella que se interpreta para Dios, así pues, en el giro retorcido que va teniendo el Anime y su final, calzan perfectamente y son una dádiva al oído.
Anime has very varied pieces, given that they are attached to the setting of certain scenes or the personality of some characters, however, my favorite pieces, of which I want to talk about and that for me are the stars of Anime, are: Death Note Theme, Kyrie, Domine-Kira, Teloelogy-of-death, Low-of-solipsism, Requiem, Immanence and Dirge. All these pieces are a reference to Kira's ambition to be seen as a God, since they are all pieces of Sacred chanting. Sacred chanting or Sacred music is all that which is performed for God, so, in the twisted turn that the Anime is taking and its ending, they fit perfectly and are a gift to the ear.

Bueno gente, esto ha sido todo por el post de hoy, espero que les haya gustado Les invito a sumarse a este challenge que está super divertido. Muchas gracias a todos los que apoyan mi trabajo, gracias a ti, nuevo lector, por dedicarme tu tiempo también, mil besos y nos encontraremos en otro post. ¡Saludos!
Well folks, that's it for today's post, I hope you liked it. I invite you to join this challenge that is super fun. Thank you very much to all of you who support my work, thanks to you, new reader for dedicating your time to me too, one thousand kisses and I'll see you in another post. Greetings!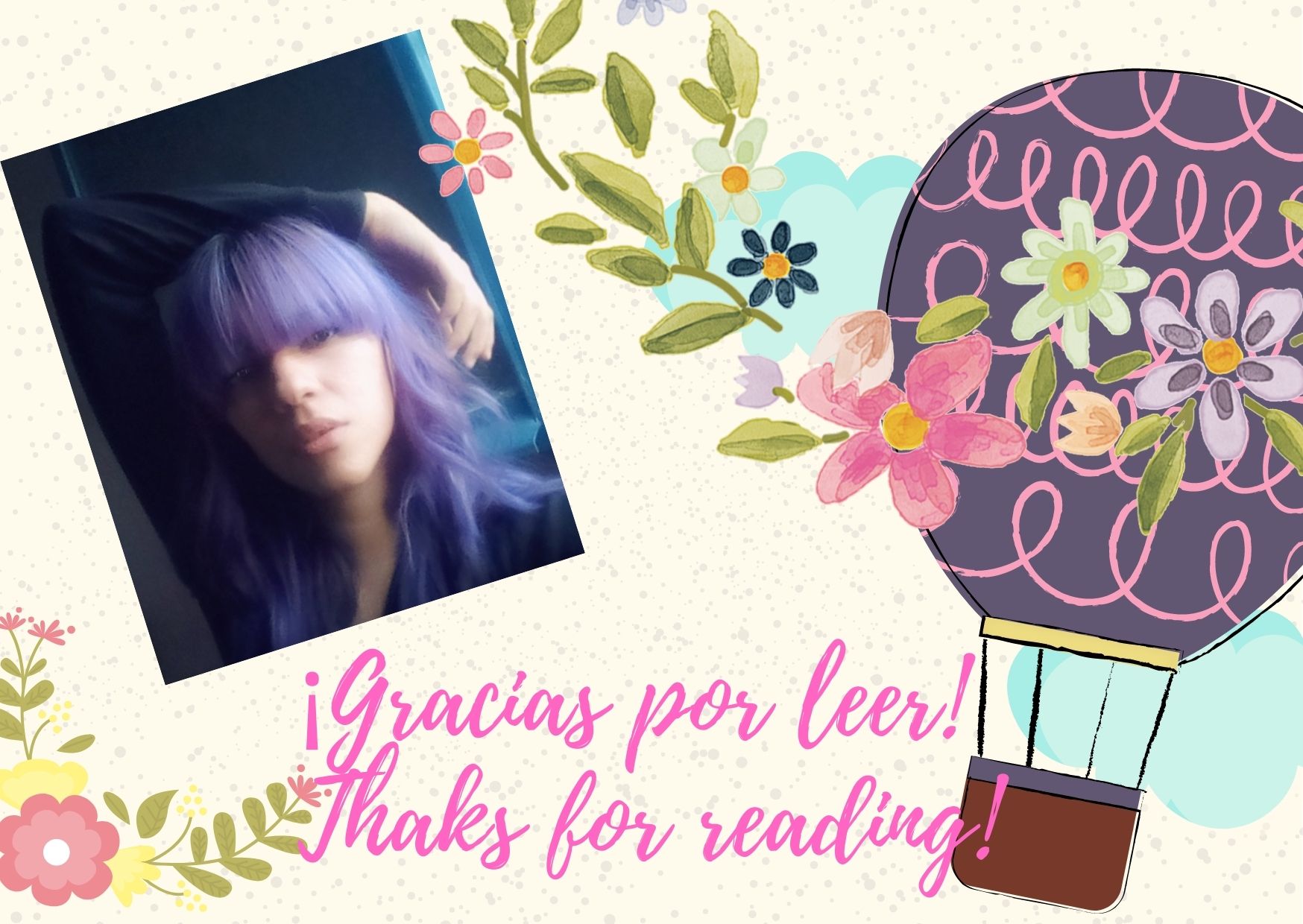 Las imágenes de portada y despedida, las diseñé en Canva y mi logo, en la siguiente página
The cover and farewell images, I designed them in Canva and my logo, on the following page
Fuente
---
---