Prop 232: Characters first round (ENG/SPA)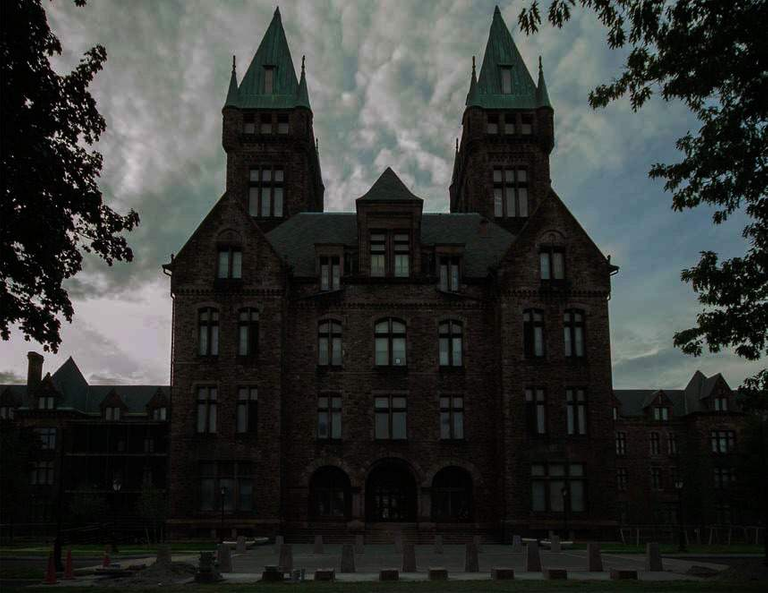 Fuente
Hello, internet people. Today I want to participate in this contest, because it unites my two great passions, cinema and writing, so taking ideas from the pilot of a book I was developing years ago, and putting it together with the title we were given for the contest, I have decided to create the story for a psychological thriller film titled "Prop 232" to which I would add the slogan "The countdown begins" (this slogan will make sense when we are in the second round of the contest) without further ado, I will begin to describe my characters in detail:
Hola, gente de internet. Hoy quiero participar en este concurso debido a que une mis dos grandes pasiones, el cine y la escritura, así que tomando ideas del piloto de un libro que estaba desarrollando hace años, y juntándolo con el título que nos dieron para el concurso, he decidido crear la historia para una película de thriller psicológico titulada Prop 232, a la cual yo le agregaría de slogan Se inicia la cuenta regresiva (dicho slogan tendrá sentido cuando estemos en la segunda ronda del concurso) sin más, empezaré a describir con lujo de detalles a mis personajes:
Mary Ellen Toresano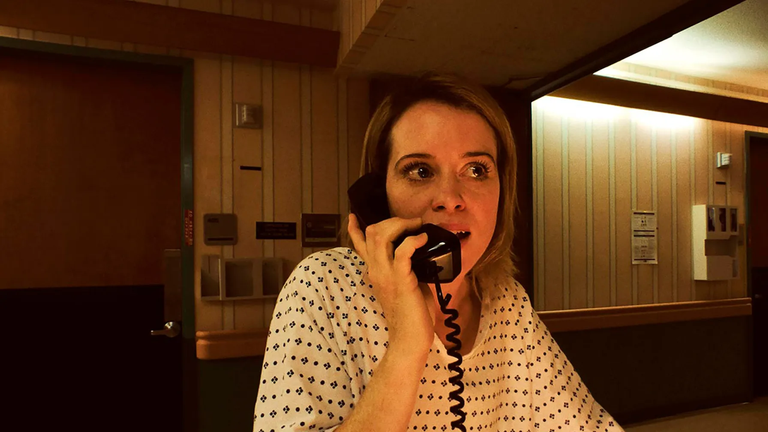 Fuente
Mary Ellen is a woman whose financial problems are beyond her; her mother is sick with leukaemia and needs medical treatment. Mary Ellen doesn't have the money and her part-time jobs are not enough to cover all her expenses, so, on the wall of an alley that she sometimes uses as a shortcut to get to the coffee shop where she works, she sees a pamphlet that catches her attention:
Mary Ellen es una mujer cuyos problemas económicos la superan, su madre está enferma de leucemia y necesita tratamiento médico. Mary Ellen no tiene el dinero y sus trabajos de medio tiempo no le alcanzan para todos los gastos, por lo que, en la pared de un callejón que a veces suele usar como atajo para llegar a la cafetería dónde trabaja, ve pegado un panfleto que llama poderosamente su atención: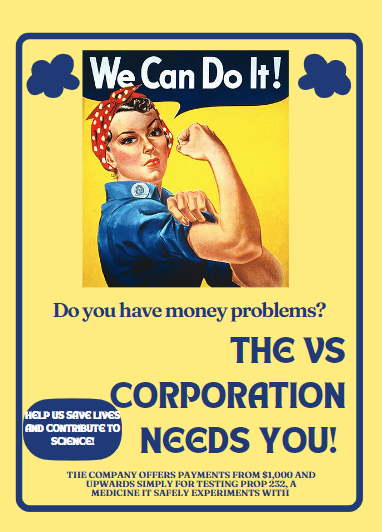 ¡Puedes hacerlo!
¿Tienes problemas de dinero? ¡La corporación VS te necesita!
La compañía ofrece pagos desde los 1000$ simplemente por probar (de forma segura) la Prop 232 una medicina experimental.
¡Ayúdanos a salvar vidas y a contribuir con la ciencia!
Mary Ellen unthinkingly takes the number on the back of the pamphlet (which is only glued from top to middle) and does the paperwork (very simple to go to the corporation's clinic and become a test subject) but she's not ready for what she's about to go through.
Mary Ellen, sin pensarlo dos veces toma el número que está al reverso del panfleto (el cual solo esta pegado desde arriba hasta la mitad) y hace los trámites (muy sencillos para ir a la clínica de la corporación y formar parte de los sujetos de prueba) solo que no está lista para lo que tendrá que vivir.
Mary Ellen's psychological and physical profile: She is 38 years old, fair skin, with brown eyes, light brown hair and average height. She is a strong and determined woman, very noble and empathetic and capable of doing anything for her loved ones, her lack of insight and her innocence are the key to making Mary Ellen an easy prey for the VS corporation.
El perfil Psicológico y físico de Mary Ellen: Tiene 38 años, tez clara, ojos color marrón, cabello castaño claro y estatura promedio. Es una mujer fuerte y decidida, muy noble y empática, capaz de hacer lo que sea por sus seres queridos, su falta de perspicacia y su inocencia son la clave para hacer de Mary Ellen una presa fácil de la corporación VS.
Brayton Morgan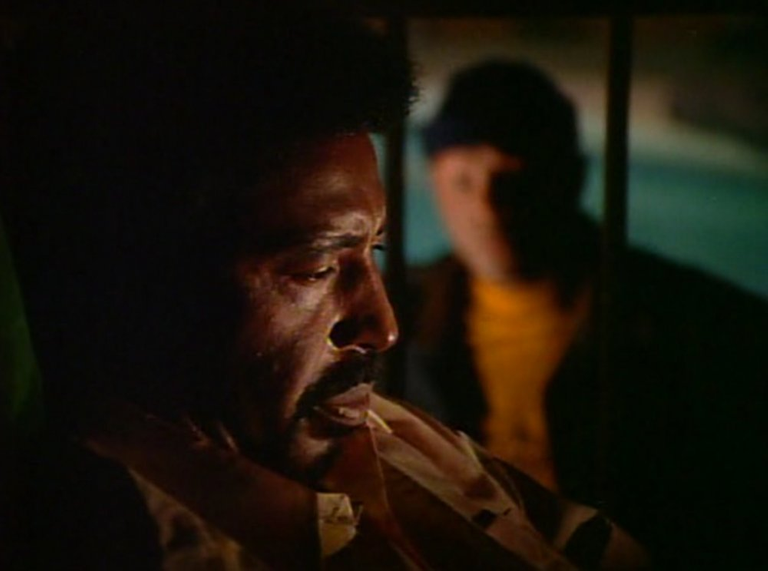 Fuente
Brayton Morgan is a homeless man who wanders the streets looking for bottles (to sell to recycling companies) and comes across the VS Corporation's pamphlet. In his situation and because of how tempting it sounds, Brayton decides to spend his last few coins and call the company's number from a pay phone to decide to participate in the project.
Brayton Morgan es un hombre en situación de calle quién vagando por las calles en busca de botellas (para vender a las compañías recicladoras) se consigue con el panfleto de la Corporación VS. En su situación y debido a lo tentador que suena, Brayton decide gastar sus últimas monedas para llamar desde un teléfono público al número de la compañía para decidir participar del proyecto.
Psychological and physical profile of Brayton: He is a rather tall, moustachioed man with a slight cataract in one eye. He is quite noble and very capable of sacrificing himself for others, he has a peaceful and altruistic personality.
Perfil psicológico y físico de Brayton: Es un hombre bastante alto, de bigotes y tiene una ligera catarata en un ojo. Es bastante noble y muy capaz de sacrificarse por los demás, tiene una personalidad pacifica y altruista.
Park Hosung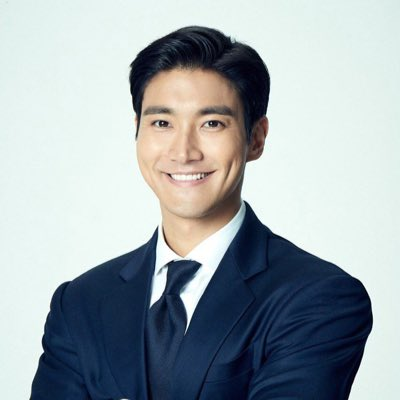 Fuente
Hosung is a South Korean doctor who is quite good and admired in his work, however, his brother (who works in the same hospital as an anaesthesiologist) makes a mistake by dosing a patient just before Hosung's surgery, although at the time of the patient's crisis, no one understands what happens, and eventually the patient dies.
Hosung es un médico surcoreano bastante bueno y admirado en su trabajo, sin embargo, su hermano (quien trabaja en el mismo hospital como anestesiólogo) comete un error pasando de dosis a un paciente justo antes de la intervención que hará Hosung, aunque al momento de la crisis del paciente, nadie entiende que pasa, eventualmente el paciente fallece.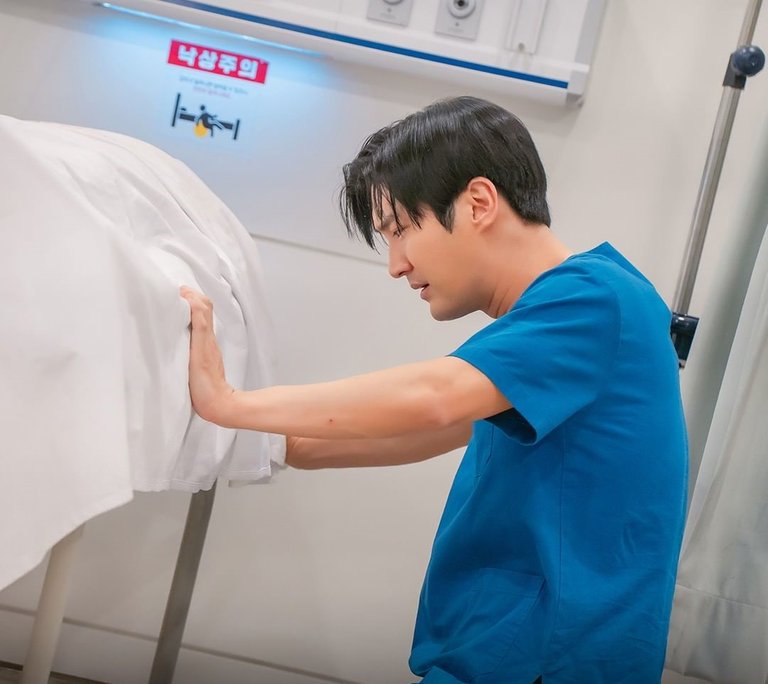 Fuente
After the investigation, the detective in charge (and who is the only one who knows the whole truth) goes to the hospital to talk to both brothers, the one involved and Hosung (the older brother and director of the hospital) and tells them the results, in anguish to prevent his younger brother from going to jail and causing a scandal, Hosung proposes to the detective to absolve his brother of all charges, in return Hosung will pay him a hefty sum, however the detective refuses and only accepts if he sets the price being such an absurd amount that not even Hosung with loans could pay it.
Tras la investigación, el detective a cargo (y quien es el único que sabe toda la verdad) va hasta el hospital para hablar con ambos hermanos, el involucrado y Hosung (el hermano mayor y director del hospital) y les comunica los resultados, entre la angustia por evitar que su hermano menor vaya a la cárcel y se haga un escándalo, Hosung le propone al detective que absuelva a su hermano de todos los cargos, a cambio Hosung le pagará una cuantiosa suma, sin embargo el detective se niega y solo acepta si él coloca el precio, siendo así una cantidad tan absurda que ni Hosung con prestamos podría pagarla.
Even so, the doctor, after negotiating to lower the sum a little, accepts the detective's deal and between him and his brother they try to raise as much money as possible, even though he is still short of 1800 dollars. On a night of drinking (to try to drown his sorrows) Hosung sees the VS Corporation pamphlet and decides to enter the programme to complete his debt.
Aún así el médico, luego de negociar para bajar un poco la suma, acepta el trato del detective y entre él y su hermano intentan reunir la mayor cantidad de dinero posible, aún faltándole unos 1800 dólares. En una noche de copas (para intentar ahogar sus penas) Hosung ve el panfleto de la Corporación VS y decide entrar al programa para completar su deuda.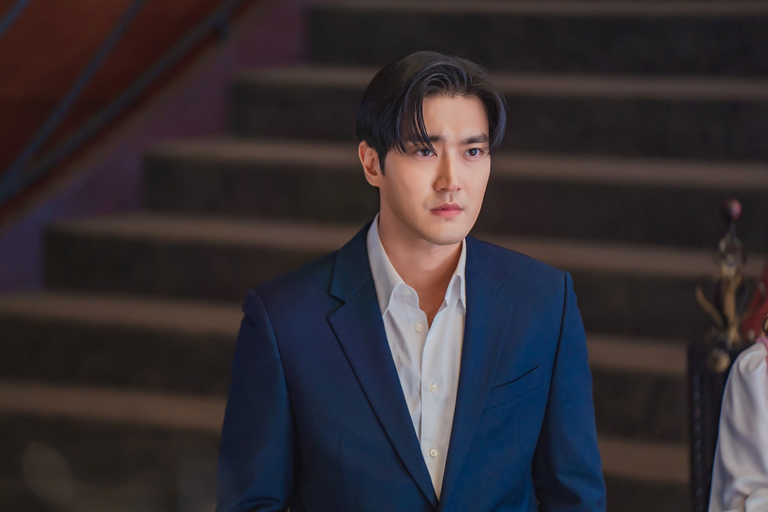 Fuente
Psychological and physical profile of Hosung: He is a man in his mid-30s, Asian, very handsome and known for dressing well. He is a very good doctor, professional, always cheerful and altruistic, however, he did not hesitate twice before committing immorality to save his younger brother, after the death of his parents and as an older brother, he feels responsible for him, and since he is the only family member he has, he will go to great lengths to protect him. He is very gentle, peaceful, intelligent, patient, methodical and a key character in the story because he is a doctor.
Perfil Psicológico y físico de Hosung: Es un hombre a mediados de los 30 años, asiático, muy guapo y conocido por vestir bien. Es un muy buen médico, profesional, siempre alegre y altruista, sin embargo, no dudó dos veces antes de cometer una inmoralidad por salvar a su hermano menor, tras la muerte de sus progenitores y como hermano mayor, se siente responsable de este, y ya que es el único familiar que tiene, hará hasta lo imposible por protegerlo. Es muy gentil, pacífico, inteligente, paciente, metódico y un personaje clave para la historia por su condición de médico.
Vladimir Shevchenko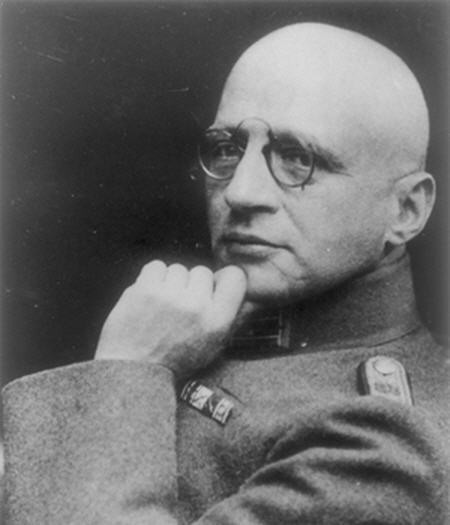 Fuente
Dr. and scientist Vladimir Shevchenko is the founder of the VS Corporation, and an active member of the main project whose development is based on a series of field tests using a psychotropic drug, Prop 232 (of his invention) on patients of different races, ages and social conditions, with "a purely scientific purpose". He was among the ranks of the scientists of the Soviet Union (whose discarded or abandoned projects were transferred to his facilities for further testing). His motto and life philosophy "The end justifies the means" has become the secret slogan of his company.
Dr. and scientist Vladimir Shevchenko is the founder of the VS Corporation, and an active member of the main project whose development is based on a series of field tests using a psychotropic drug, Prop 232 (of his invention) on patients of different races, ages and social conditions, with "a purely scientific purpose". He was among the ranks of the scientists of the Soviet Union (whose discarded or abandoned projects were transferred to the scientist's facilities for further testing). His motto and life philosophy "The end justifies the means" has become the secret slogan of his company.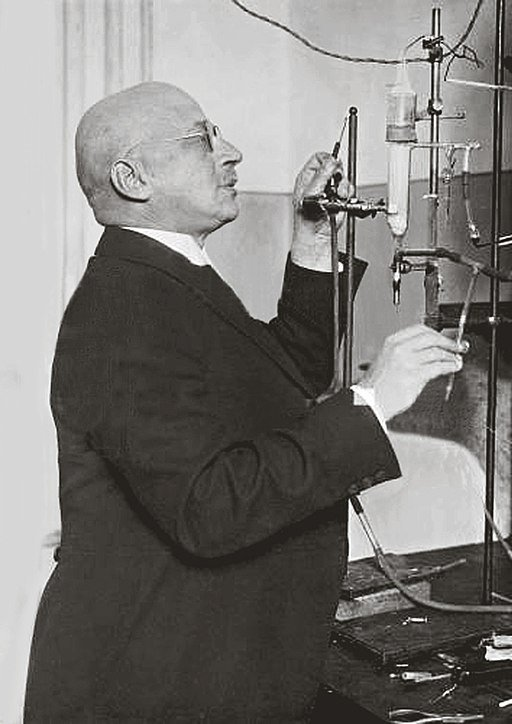 Fuente
Dr. is obsessed with obtaining the "Perfect Human" and that is what his new project is all about. Being an old man of advanced age, this does not stop him from working on new ideas for experiments.
El Dr. está obsecionado con obtener al "Humano Perfecto" y de eso se trata su nuevo proyecto. Siendo ya un anciano de avanzada edad, esto no lo detiene al momento de trabajar en nuevas ideas para experimentos.
Psychological and physical profile: The Dr. is about 80 years old, quite thin and frail in appearance (although he is not exactly frail) with no hair except for the lower front part of his head, sadistic and totally apathetic in nature, ambitious and opportunistic, very intelligent and calculating, famous for always being steps ahead of everyone, a visionary but also an unethical "professional". Menguele? Shiro Ishii? for this narcissist those two don't represent even a quarter of the things he is willing to do and achieve.
Perfil psicológico y fisico: El Dr tiene alrededor de 80 años, es bastante delgado y tiene una apariencia frágil (aunque no lo sea precisamente) carece de cabello a excepción de la parte baja y frontal de su cabeza. De naturaleza sádica y totalmente apática, es ambicioso y oportunista, muy inteligente y calculador, famoso por siempre estar pasos por delante de todo mundo, un visionario pero asimismo un "profesional" sin ética. ¿Menguele? ¿Shiro Ishii? para este narcisista esos dos no representan ni la cuarta parte de las cosas que él sí está dispuesto a hacer y lograr.

Although it is clear that for a film of this genre and for the plot I want to develop (which I briefly described the characters so that they would be understood) there would have to be many more characters (which of course I would develop) but they would be secondary characters. These are my three main characters and my main antagonist, thank you very much for making this contest so much fun for me!
Aunque está claro que para una película de este género y para la trama que quiero desarrollar (la cuál planteé brevemente al describir a los personajes para que se entendieran) tendría que haber muchos más personajes (que por supuesto yo los desarrollaría) pero se tratarían de personajes secundarios. Estos son mis tres protagonistas y mi antagonista principal. ¡Muchas gracias por hacer este concurso en el que me divertí muchísimo!
And well, people, that's all for today's post, I hope you liked it. Thank you very much as always for supporting my work, I welcome new readers, I love you all very much, I send you a hug and I'll see you in another post.
Y bueno, gente, esto ha sido todo por el post de hoy, espero que les haya gustado. Muchas gracias como siempre por apoyar mi trabajo, le doy la bienvenida a los nuevos lectores, les quiero mucho a todos, les envío un abrazo y ya nos encontraremos en otro post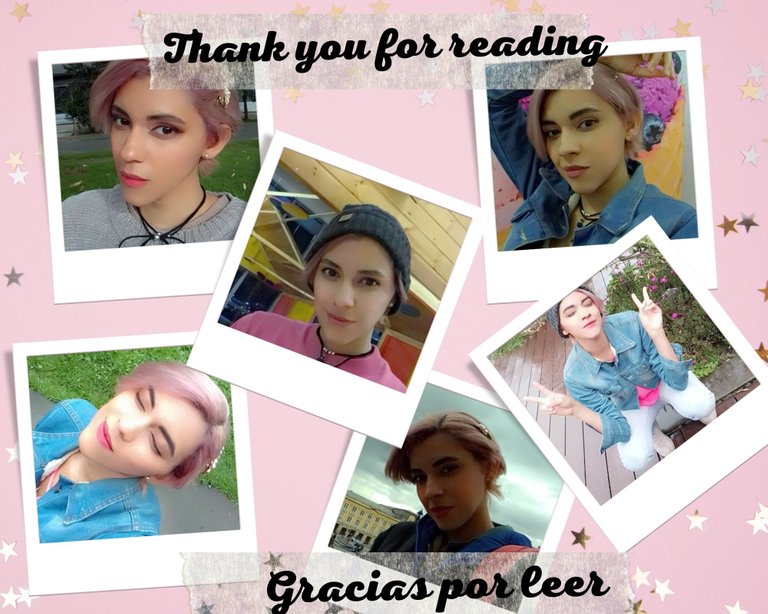 I made the farewell image in Canva, as well as the pamphlet, here is the link to the photo I used for it:
La imagen de despedida la realice en Canva, al igual que el panfleto, a continuación les dejo el link de la foto que use para este:
Fuente
---
---