The Tales Beedle the Bard, Review (ENG/SPA)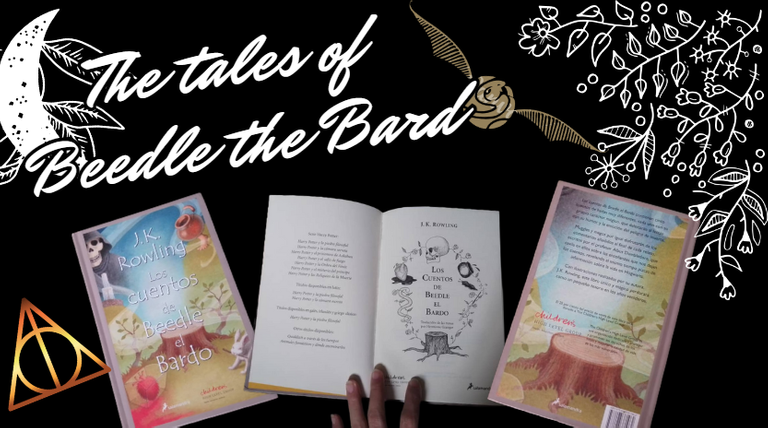 Hello, internet people! Today I want to tell you about one of my favorite books by J.K. Rowling which of course has to do with the Harry Potter universe and it is none other than The Tales of Beedle the Bard.
¡Hola, gente de internet! Hoy quiero hablarles de uno de mis libros preferidos de J.K. Rowling que claro está tiene que ver con el universo de Harry Potter y se trata nada menos que de Los Cuentos de Beedle el Bardo.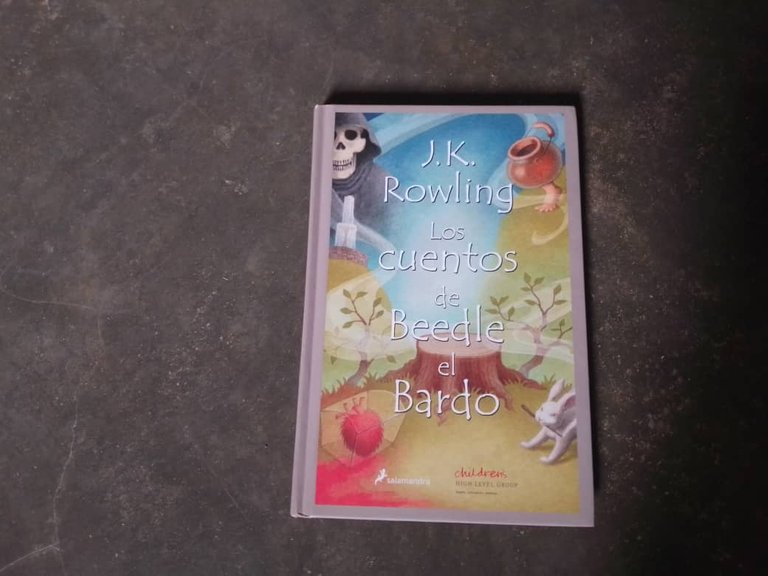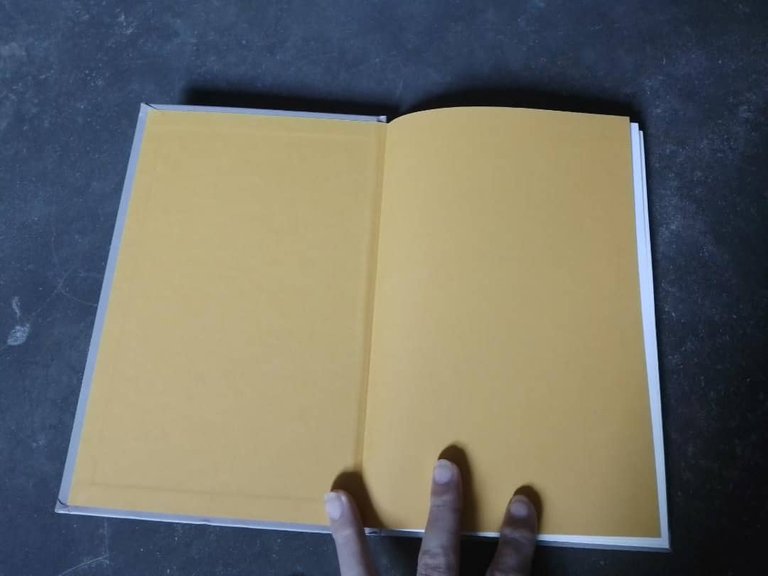 First of all I must admit that this is one of the most beautiful editions of the book and what I like the most is that (I don't know if this is also the case in the others) in this book are the illustrations of J.K., for Harry Potter she wanted to do illustrations but the publishers did not let her so, this time she could show her talent and the truth is that I quite like the way she draws.
En primer lugar debo admitir que esta es una de las ediciones más bonitas que hay del libro y lo que más me gusta es que (desconozco si en las demás también es así) en este libro están las ilustraciones de J.K, para Harry Potter ella quiso hacer ilustraciones pero los editores no la dejaron por lo que en esta ocasión pudo demostrar su talento y la verdad me gusta bastante como dibuja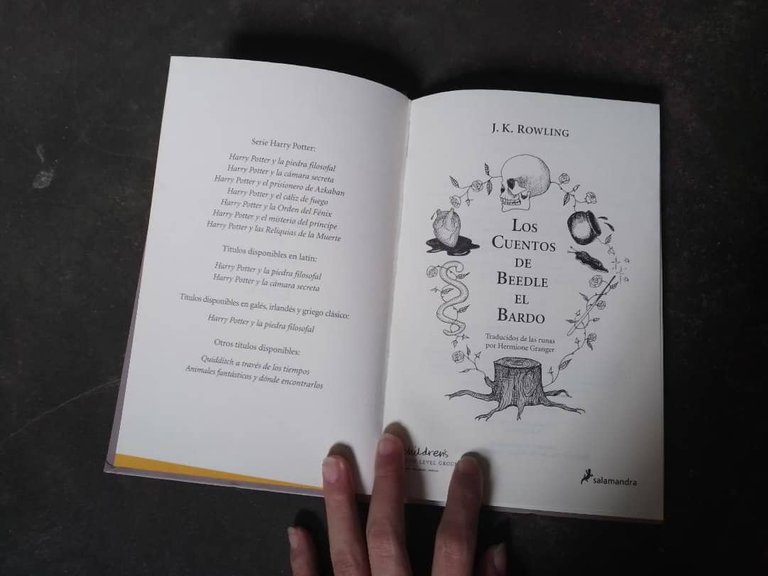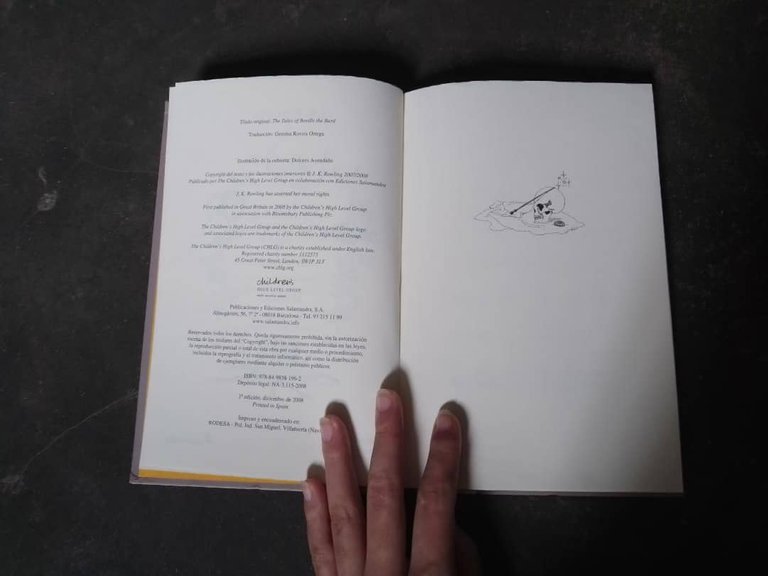 The book screams art everywhere, I like how decorated it is, it gives that impression that it is made with a lot of love and dedication.
El libro grita arte por todos lados, me gusta lo decorado que está, da esa impresión de que está hecho con mucho cariño y dedicación.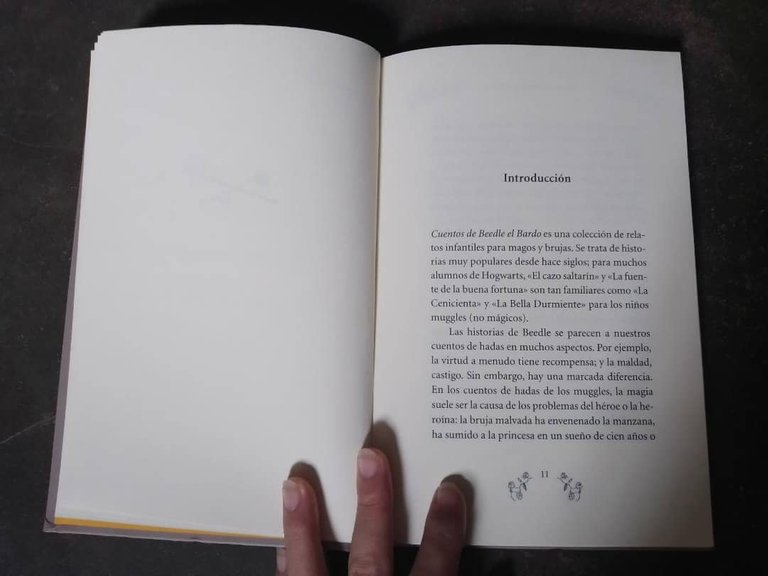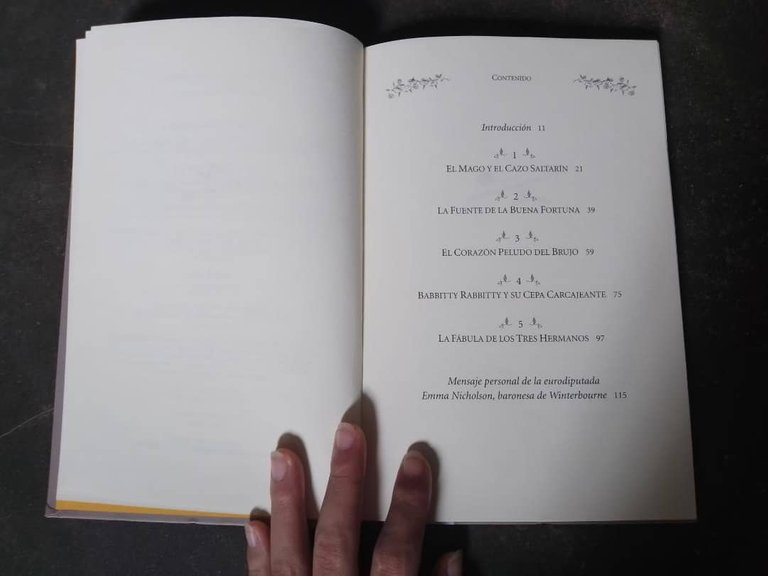 The introduction is written by J.K, however this like the previous Rowling special edition books, is written in such an immersive way that makes you think that the magical world really exists and that the text in question is made for Muggle reading, in addition the author also added at the end of each story, the analysis on the stories that Albus Dumbledore had made.
La introducción es escrita por J.K, sin embargo éste como los anteriores libros de edición especial de Rowling, esta escrito de tal manera inmersiva que te hace pensar que el mundo mágico realmente existe y que el texto en cuestión está hecho para la lectura de los muggles, además la autora también agregó al final de cada cuento los análisis sobre los cuentos que Albus Dumbledore había hecho.
In addition, since it is the first edition, it was translated from the runes into English by Hermione Granger and the rest of the publishers (both magical and muggle) were in charge of the translations into other languages.
Además, dado que se trata de la primera edición, fue traducido de las runas al ingles por Hermione Granger y el resto de las editoriales (tanto mágicas como muggles) se encargaron de las traducciones a otros idiomas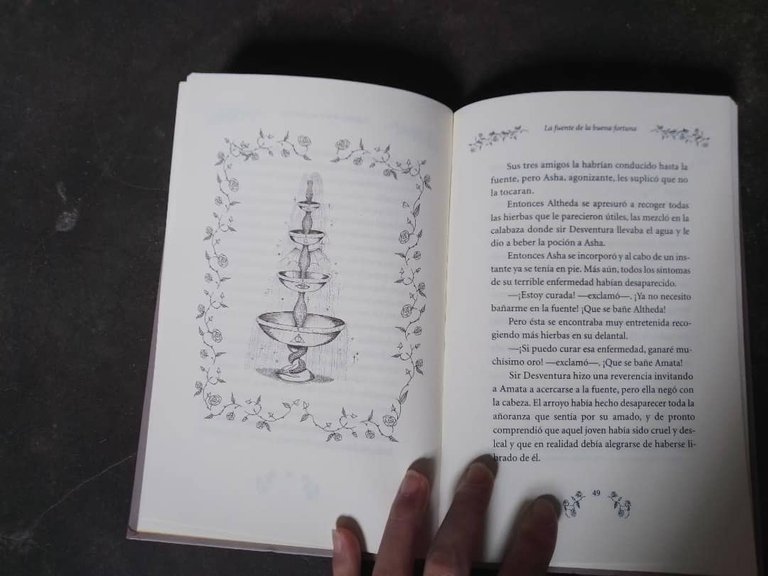 The book is composed of 5 stories, those typical children's stories that leave a moral and serve to teach children about what is right or wrong and teach them values. My favorites are The Fountain of Fair Fortune and of course The Tales of the Three Brothers (the one that appears in The Deathly Hallows, book and movie) I feel that the messages and moral are beautiful and important.
El libro está compuesto de 5 cuentos, de esos típicos cuentos infantiles que dejan una moraleja y sirven para aleccionar a los niños sobre lo que esta bien o mal y enseñarles valores. Mis preferidos son La Fuente de la Buena Fortuna y claro está La Fábula de los tres Hermanos (esa que aparece en Las Reliquias de la Muerte, libro y película) siento que los mensajes y moraleja son bonitos e importantes
On the other hand, I again applaud J.K. Rowling's creativity, writing stories is not easy and writing them from a wizard's point of view for the magical community even less so. They are written in a way that makes the reader feel part of that world, they are very well narrated, they feel dynamic and believe me that no matter if you are a fan of the Harry Potter universe or not, they are stories that you can perfectly read to your children.
Por otro lado, aplaudo de nuevo la creatividad de J.K. Rowling, escribir cuentos no es sencillo y escribirlos desde el punto de vista de un mago para la comunidad mágica menos aún. Están escritos de una manera que hace que el lector se sienta parte de ese mundo, están muy bien narrados, se sienten dinámicos y créanme que sin importar si eres fan del universo de Harry Potter o no, son cuentos que perfectamente le pueden leer a sus hijos.
The only thing I can complain about the book is that the analyses of Dumbledore are longer than the stories themselves and, I feel that it was J.K.'s way of filling the book so it wouldn't be so short, I think a good idea would have been to shorten the analyses and put some more stories, but otherwise, I'm very happy with the overall result.
Lo único de lo que puedo quejarme del libro es que son más largos los análisis de Dumbledore que las propias historias, y siento que fue la manera de J.K de rellenar el libro para que no quedara tan corto, creo que un buen acierto hubiese sido acortar los análisis y poner algunos cuentos más, pero del resto, estoy muy contenta con el resultado en general.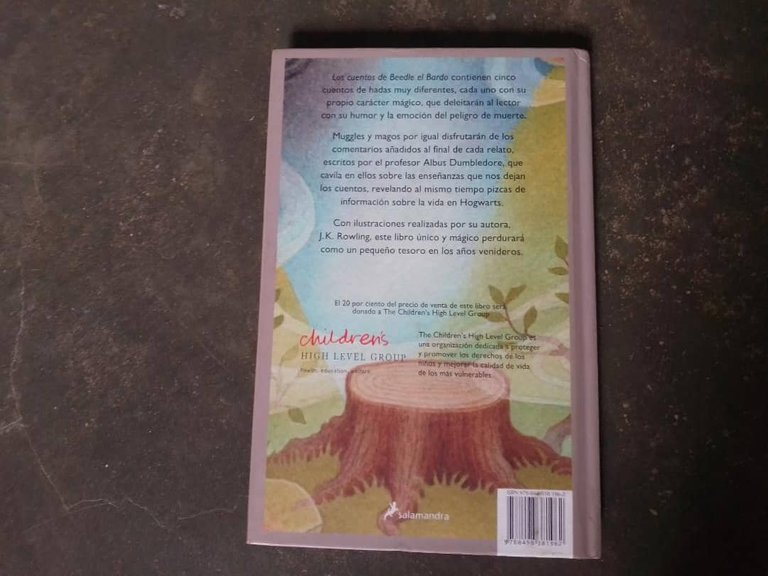 And well, people, that's all for today's post, I hope you liked it. Thank you very much as always for supporting my work, I welcome new readers, I love you all very much, I send you a hug and I'll see you in another post.
Y bueno, gente, esto ha sido todo por el post de hoy, espero que les haya gustado. Muchas gracias como siempre por apoyar mi trabajo, le doy la bienvenida a los nuevos lectores, les quiero mucho a todos, les envío un abrazo y ya nos encontraremos en otro post
The cover and farewell image was made in Canva, the rest of the images of the post were made with my phone a ZTE Blade A51.
La imagen de portada y despedida la realice en Canva, el resto de las imágenes del post las hice con mi teléfono un ZTE Blade A51
---
---