Dreams and Friendships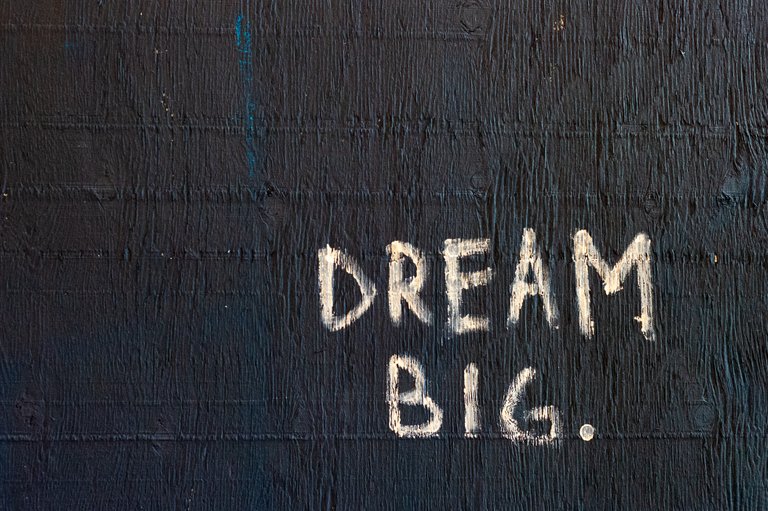 source
It was a twilight evening, where the sun was rushing away slowly, in the midst of a busy park on the outskirts of town. Plumes of black clouds began to appear, along with a drizzling rain of lightning, then a large number of people: street buskers, street children, hawkers, motorcycle riders, began to pass by looking for a place to just take shelter. However, unlike the two men at the end of the park near the fish pond, they seemed to be still joking, missing each other after so many years of not seeing each other, laughing at each other as if they didn't care about the drizzling rain and the cloudy black sky.
The two men were named Hisham and Gibran.
Three years ago.
It is said that their initial meeting was when they first entered high school, the age at which they were at the end of their innocence and began to think maturely. Hisham is a quiet person, does not talk much, small in stature, blond hair, slanted eyes, slightly wide ears, brown skin color, Hisham is very happy to read history books and idolizes a prominent historian Ibn Battuta. Hisham once told his friends during the student orientation period that he had aspirations to become a writer and thinker. According to Hisham, the thoughts expressed in one's writing can change the world for the better or even worse, by writing one's writing will also be immortal in memory.
As for Gibran, he is very cheerful and likes to joke around, his body is stout, his eyes are very large and jet black, his hair is long, his skin is so white that when he does exercise his dimples turn pink. Unlike Hisham, Gibran is super active, he participates in all kinds of extracurricular activities at school. Gibran's dream is to become a comedian, Gibran really idolizes famous comedian characters, Charlie Chaplin and Mister Bean. According to Gibran, the world needs an excellent comedian, at a time when the world is filled with hatred based on economic competition, political competition, so that the world is shrouded in a fog of worry and fear, Gibran is eager to participate in changing that condition by removing the blanket by sharing the light of joyous laughter.
The friendship between Gibran and Hisham is very close. So whether you go home or go to school, you are always together. Even on holidays they always spend time together shopping for books or spending the day at the small house near the lake, where they both talk about future plans and things that are sometimes not very useful just for fun.
Even though their friendship is like a pair of flip-flops, every bond of friendship will come apart at some point. And it happened to Hisham and Gibran. The two of them are separated by a dream that they must fulfill. Therefore, after the school graduation ceremony, while the other students were gathered waiting for the distribution of report cards, Hisham and Gibran were seen sitting together on the chairs of the food stall in front of the basketball court.
"As we often speak, there will come a time when we part, my friend. However, this separation is not the end of our togetherness, not the end of our friendship, but the beginning of achieving what we often talk about in the small house near the lake, about our dreams and plans for the future." Gibran said in a low tone
"Argh, actually I don't really like separation. But, what can I do, I also can't blame our meeting that time. Yes, we will indeed be separated for a few years. I hope that in the midst of busyness, I or you never forget to give news by letter. I hope we both remember our promises to meet when we have become big and successful people." Gibran replied
"Don't worry." said Hisham reassuringly
"A friend is someone who helps to live enthusiastically and believe in yourself" they both said while laughing
After the conversation. They both go to different schools but with the same goal of bringing dreams and aspirations to change the world. Hisham and Gibran are busy with their respective plans, focusing on their respective education and fighting for their respective achievements and big dreams. Sending letters to each other, giving news, giving motivation.
The days passed. Hisham and Gibran are growing and developing with the intelligence and achievements they have. Thanks to struggle and prayer, diligent and earnest, patient in undergoing the process, finally the names of Gibran and Hisham are famous for their talents and ideals. Hisham, who aspired to be a thinker as well as a writer, finally achieved Hisham's books and received good appreciation from readers from all over the country, Hisham's thoughts that he poured through his books were widely used as material for discussion and dialogue in every university.
Likewise with Gibran who aspires to become a comedian, he succeeded in realizing his dreams and aspirations, in fact, besides being a comedian, Gibran also became a humanitarian activist who is famous for being polite, generous and humorous.
The promises and plans they made to never meet before succeeding and succeeding in realizing their dreams were finally achieved. After so many years of not seeing each other, apart from only knowing each other's news through the media and sending letters to each other, the friendship that was like flip-flops is now back together with the greatness and achievements of each.
The End
---
---