WHY YOU SHOULD GET YOUR PROSTATE CHECKED.
You must have heard the saying 'do not go looking for problem where there's none'. These were the words of a family friend. He was in his 60s when I lost him to cancer 5years ago. My mum, being a nurse, had advised him to go for checks, especially of his Prostate considering there was a family history of cancer but he was adamant. We lost him because it was detected in its advanced stage and there was little or nothing to be done. That is why when it comes to your body, I say, how would you know when there's a problem if you don't go looking?
The word 'cancer' is not new to most people. While some might understand what it means, others know it superficially as a sickness. This, however, is not false.
Cancer is a disease caused by an uncontrolled division of abnormal cells in a part of the body.
It can happen in any part of the body, from the head to the toes, however, Prostate cancer is what will be of interest to us today.
In the case of prostate cancer, the uncontrolled division of abnormal cells is taking place in the prostate.
A study showed that Prostate cancer incidence is strongly related to age with the highest rates in older man and globally millions of people are suffering from this disease. It is more common in men over the age of 65 years.
According to CDC, all men are at risk for prostate cancer, but African-American men are more likely to get prostate cancer than other men.
A study showed the cause of the increasing trends as multifactorial, one of which is changes in lifestyles due to more Westernized diets.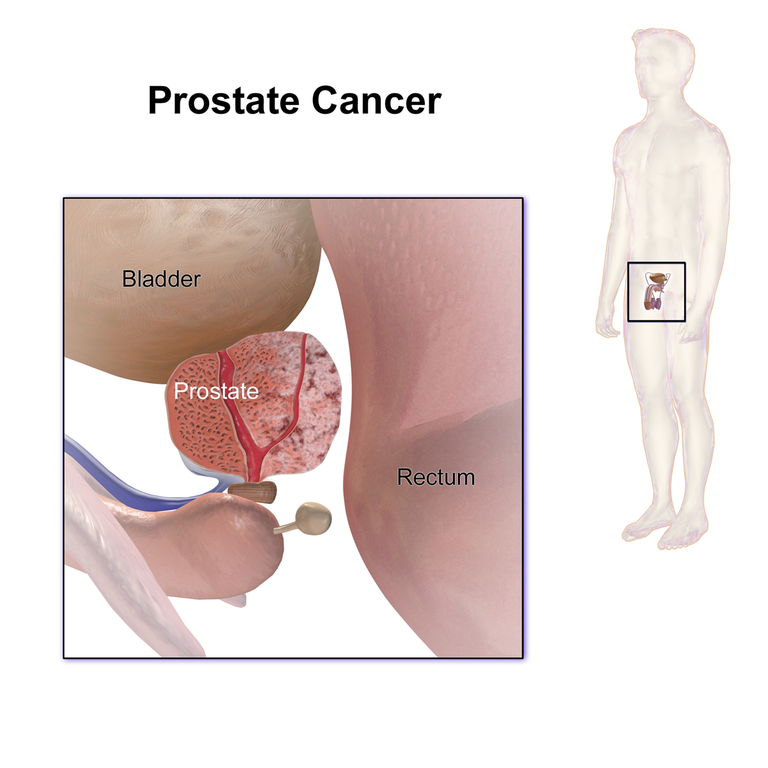 By BruceBlaus - Own work, CC BY-SA 4.0, Wikimedia
In my previous post I talked about BPH which you can access by clicking on it. In so many ways, it is similar to prostate cancer such as in the causes, risk factors, presentation, and how diagnosis is made, however there are various differences between them which we would talk about shortly.
The main objective of this post is for awareness and to focus on the management of Prostate cancer. Let's get to it then.
HOW IS BENIGN PROSTATIC HYPERPLASIA DIFFERENT FROM PROSTATE CANCER?
| BPH | Ca of Prostate |
| --- | --- |
| Arise from the periurethral transitional zone of the prostate and affects the central zone of the prostate | Arise from the peripheral zone of the prostate. |
| It is more marked | It is less marked. |
| Non-cancerous cell. | Cancerous cells. |
| Does not spread. | Spreads. |
| Normal enlargement due to aging/symmetric. | Abnormal enlargement/asymmetrical. |
HOW CAN IT BE MANAGED?
For proper management of any condition, it is important to first make a diagnosis. To make a diagnosis, the patient would be asked several questions and examined, and several test would be carried out. All of which have been talked about in my previous post.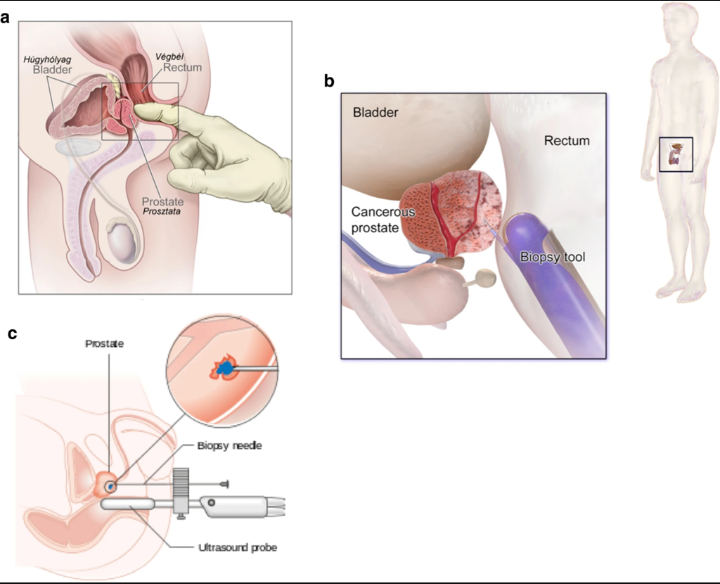 Tonry, C., Finn, S., Armstrong, J. et al., CC BY 4.0 Wikimedia
However, a study showed advances in diagnostic imaging, surgery, radiation, and chemotherapy have increased the opportunity to effectively diagnose, treat, and manage Prostate cancer.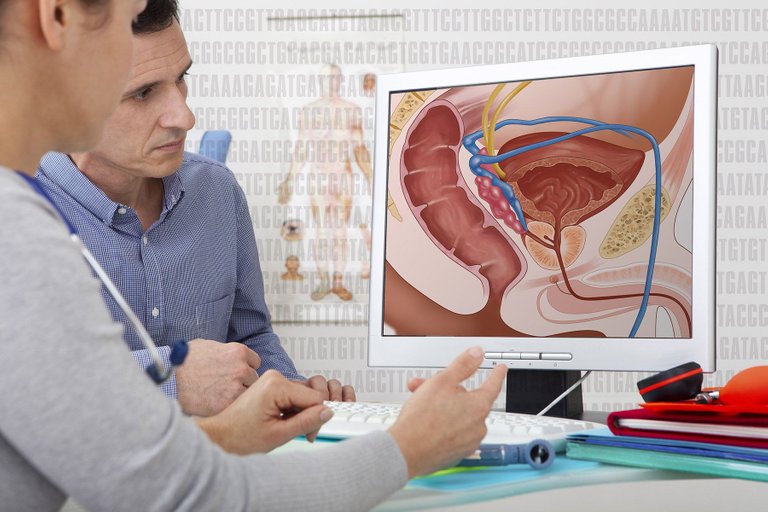 By National Human Genome Research Institute (NHGRI) from Bethesda, MD, USA - Prostate Cancer, CC BY 2.0, Wikimedia
Treatment depends on stage, and the TNM staging is used.
According to CDC, the type of treatment available for Prostate cancer vary, but the decision on the type of treatment, is made by both doctor and patient with the following considered;
*Cancer severity (risk category)


By Dyeater1 - Own work, CC BY-SA 3.0, Wikimedia
*Patient values and preferences
*Life expectancy
*Pretreatment general functional and genitourinary symptoms
*Expected post-treatment functional status
*Potential for salvage treatment
Standard treatments for clinically localized prostate cancer include the following:
Active surveillance. This encompasses continued monitoring and includes continued PSA monitoring at set intervals, confirmatory prostate biopsy, and repeat prostate biopsies, with the goal of delaying potential curative intervention if needed without missing the window for a cure.
Watchful waiting. This is observing the patient for prostate cancer without any definitive treatment.
Surgery such as Radical prostatectomy.
Radiation therapy;
Internal radiation therapy.
External radiation therapy.
Metastatic prostate cancer is rarely curable. Management in this case entails relief of symptoms and attempts to slow further progression of disease. These includes;
Cryotherapy.
Chemotherapy.
Biological therapy.
High-intensity focused ultrasound.
Hormone therapy.
WHAT ARE THE POSSIBLE COMPLICATIONS SEEN?
This could be from the cancer, or it's management.
Haemorrhage.
Clot retention.
Wound infection.
Urethral strictures from the surgery.
Bladder neck stenosis.
Deep vein thrombosis from blood clot or fat.
Loss of libido, hot flushes, impotence, from hormone therapy.

By Cancer Research UK - Original email from CRUK, CC BY-SA 4.0, Wikimedia
Follow-up in these people can't be overemphasized as there's a risk of recurrence. It is important to reassess symptoms, examine the prostate, carry out PSA test during follow-up.
REFERENCE
---
---