Djinn Chwala Showcase
Djinn Chwala is an epic monster from Dragon splinter. She gets Thorns ability at Lvl 1. There are no monsters that gets Thorns ability in Lvl 1 except her. So she is so so so unique.
| Column 1 | Column 2 |
| --- | --- |
| | When hit with a Melee attack, does damage back to the attacker |
| | Has an upper cap of 2 |
| | Summoner Mylor Crowling gives this ability to every friendly monster at the start of a battle |
Here is youtube video link:
If you don't have Mylor Crowling, Djinn Chwala would be great weapon for your arsenal. But Mylor Crowling is a summoner from Earth splinter so If you want to use Dragon splinter she will greatly help you.
Upgrading her is also a good option. You melee attack damage will be increased by 1 by doing so.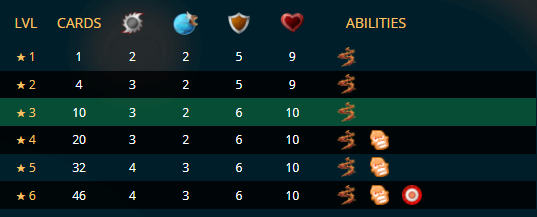 She can be play in first position or last position. It will cost 8 mana to use her. It is a little bit high for low mana match. But I can still use her in mana below 20 matches. +5 armor and 9 health can make her longer on battle field especially in battle with Lost Magic rule.
Known Weakness
She can not stay longer in the battle with the opponent that use magic mainly. She lacks Magic Reflect, Void and Phase ability. So she is like dead meat in front of magic attackers.
Naga Brute is counter part of Djinn Chwala. Naga Brute has Void Shield ability at Lvl 1 and Thorns ability at Lvl 5. So magic attack monster can not kill her easily.
**Epilogue **
Djinn = Last but not least
Chwala = Praise
Djinn Chwala = Last Praise from God (may be)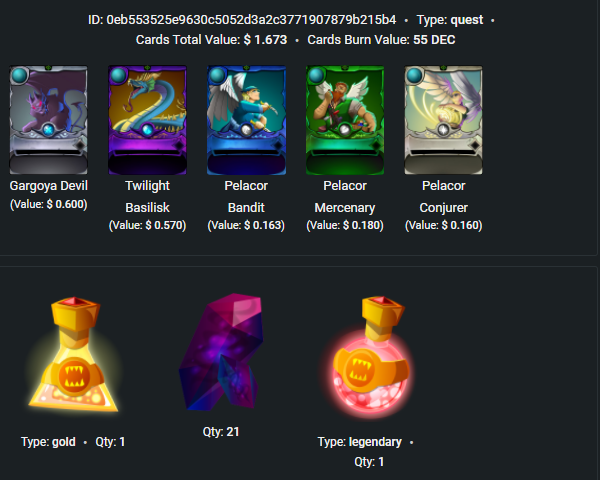 I got two rare rewards cards from today quest.
I can tip 20 pieces of PIZZA per day right now. So everyone who comment on my post will get a slice of PIZZA. This will be staked in your hive-engine account so you may need to unstake before swapping with HIVE.
Disclaimer: I copied above image from @mcgilli.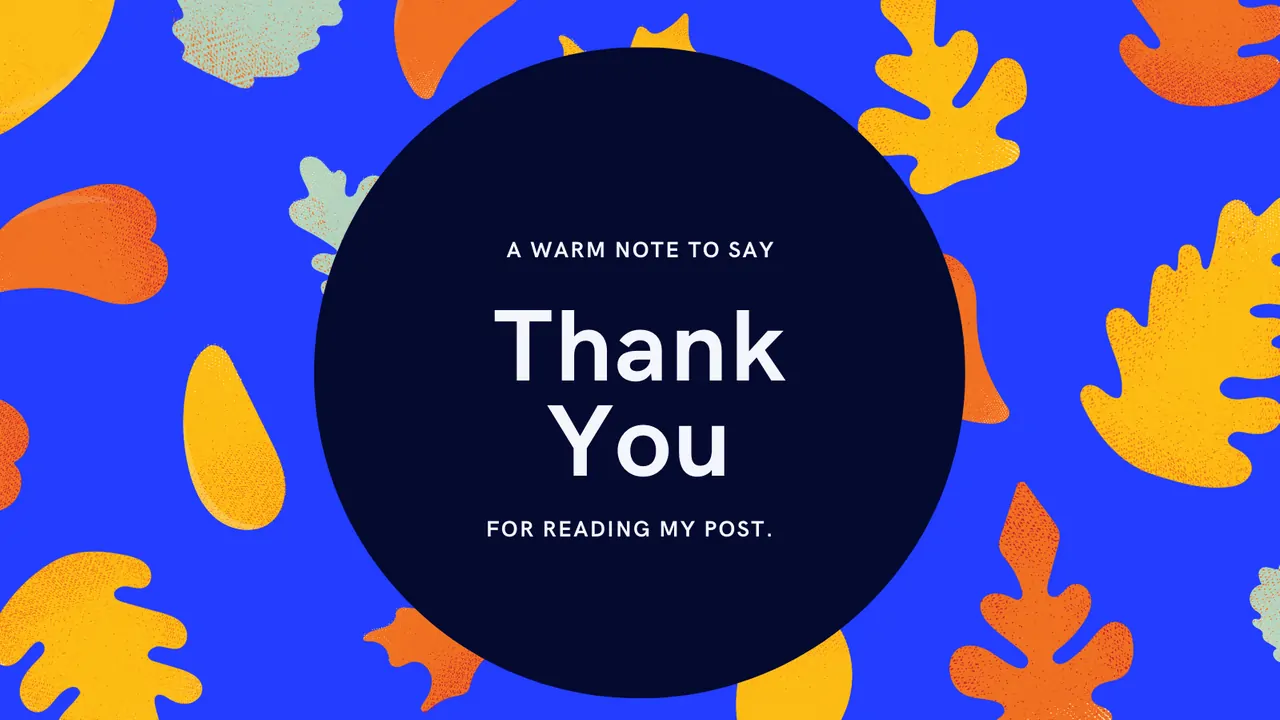 ---
If you want to play Splinterlands. Please use following link:
---
---