FPL week 5 Stats: & BPS
So this week result is not very good too. It even worse than previous week. There are many unwanted things happen in this week. It is like Kloop take out Arnold at 58 minutes. If Arnold play full time I will get 6 points but now I only get one points. Aslo Spur allows to play Perisic only for 6 minutes. It is better not to add him. He can do nothing within six minutes. Brighton wins the match but Sanchez only got one points. Arsenal lose and Saliba got no point. My defence line is just a trash.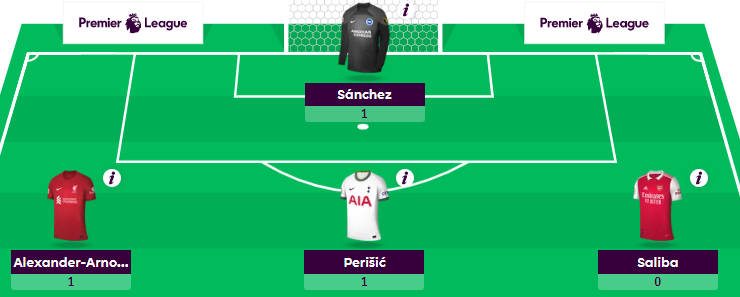 My midfield is better than defence line but it is not too outstanding. Only De Bruyne got seven points and other got 2, 2 and3 points. They are at grade C.

My attackers are at best condition except Jesus. Haaland and Mitrovic scored one goal each. Haaland got nine points and Mitrovic got 5 points.

I believe you will have a question. If Haaland and Mitrovic scored one goal each why their points are not the same. Actually Mitrovic got six points but he also got a yellow card so he also got minus one point. Then total points became five points.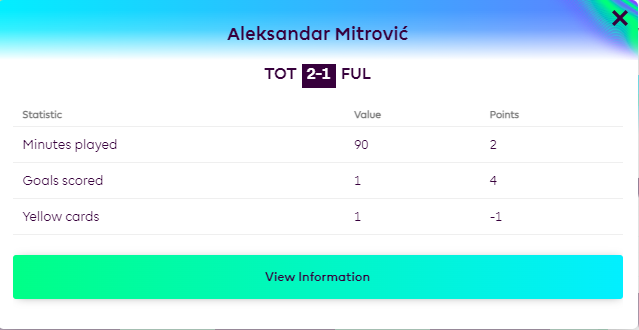 Haaland got nine points for this match. Haalan got no yellow card and he also got bonuc point. Bonus point is coming for BPS(Bonus Point System). I did not know how does BPS really works but I do know where to check and how many points he will get.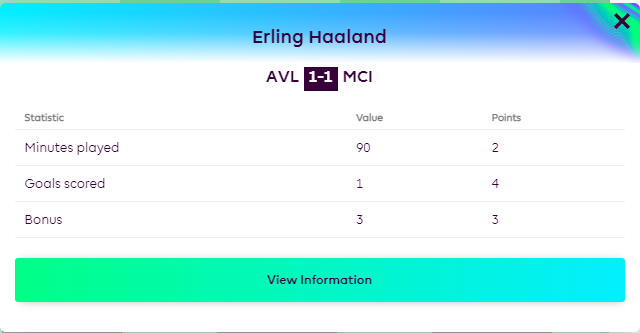 If you expend match that you want to check you will see Bonus Point System section. It is below bonus section. Haaland (32), De Bruyne (23) and Bailey (22) respectively. So Haaland Got three bonus point and De Bruyne got two bonus point and Bailey got 1 Bonus points.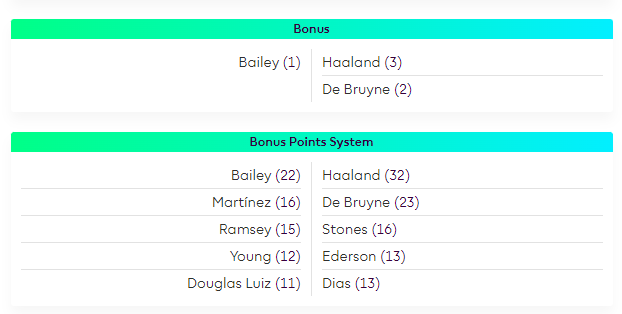 They will add bonus point after all matches are finished but you will know ahead by checking BPS section or Bonus section.
Posted using Neoxian City
---
---