My Risingstar account stats 20-Oct-2021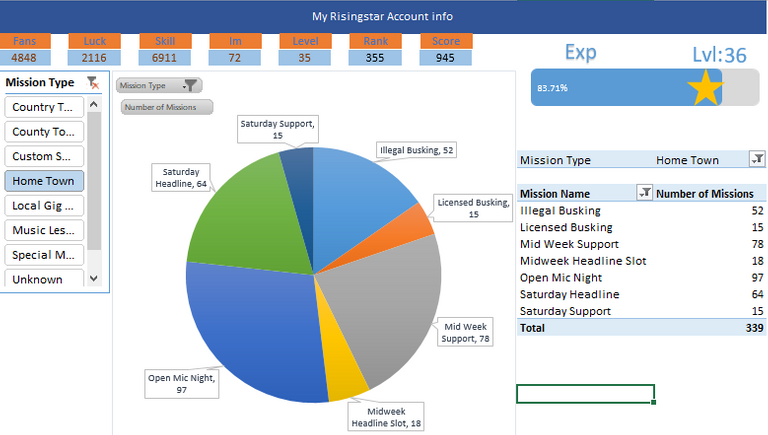 Today I would lile to update my risingstar account stats. I have not written my stats for 7 days so I think today is a good day to update my stats. The above image showing missions I did in Home Town. Open Mic Night missions count has reached to 97 so I need to emphaize on this mission.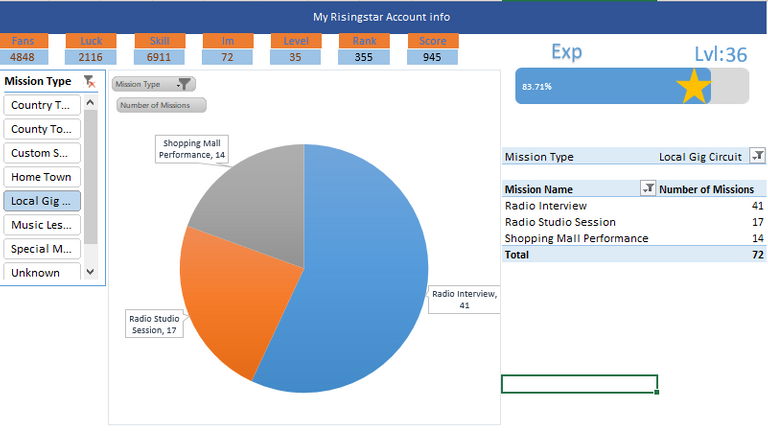 In Local Gig Circuit, Radio Interview reached to 41 so It is also close to 50 missions. I need to give priority on this mission.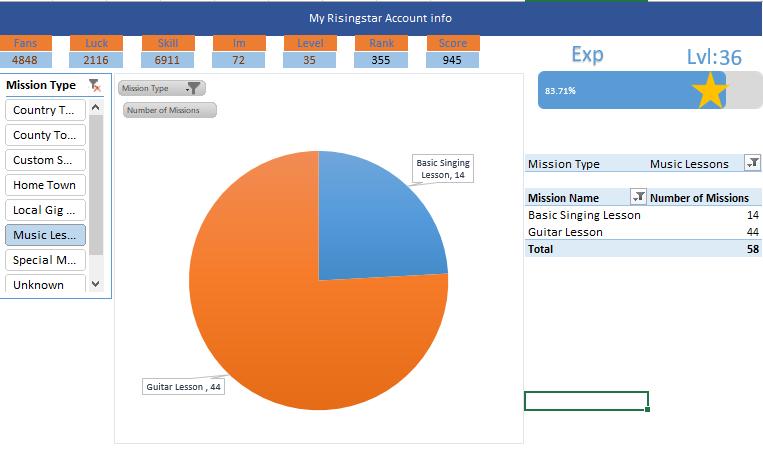 I completed Guitar Lessons 44 times but there is no bonus for completing 50 missions. My rank drops a lot because I can not play risingstargame very well. I am very busy today so it is hard for me to play all time.
I hope you guys also enjoy playing nft games.
If you want to play risingstar please use the following link:
https://www.risingstargame.com?referrer=beyondhorizonmm
---
---