Today I bought a AteXoras 🍺 Pub VIP Missile

This NFT is very special because there is only 10 NFT of this kind. It costs me 100k meme. So I have to spend slight more than 30 Hive.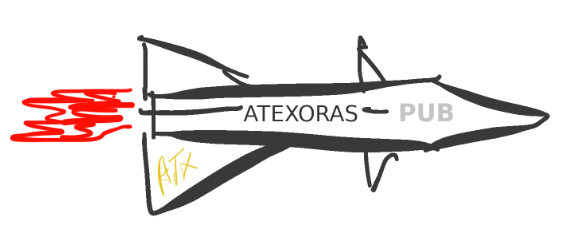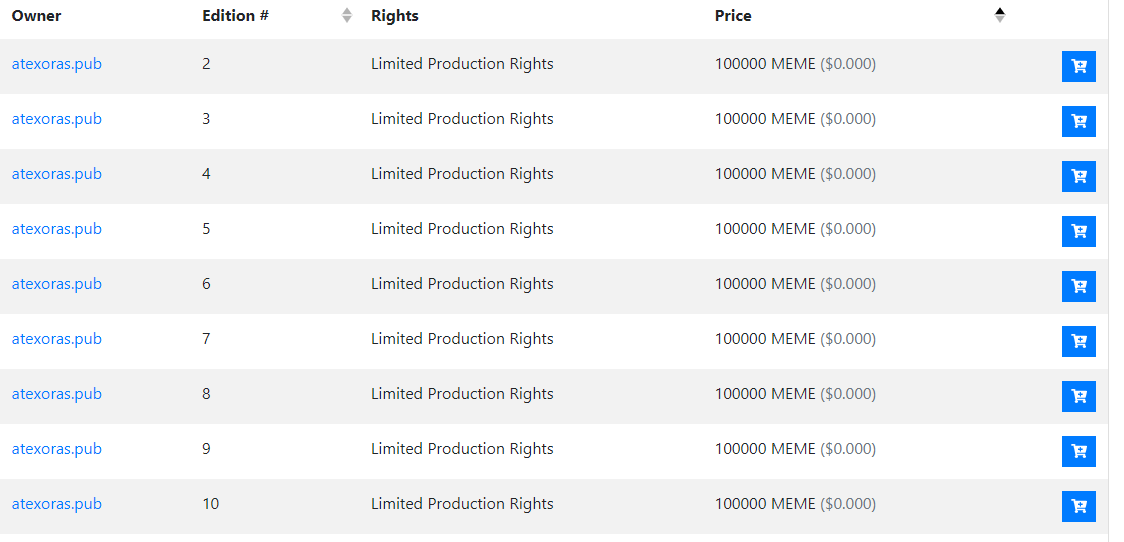 I am second person who have this NFTS. First person is @new.things. So I can not get first version of NFT so I will buy 7th version of NFT because 7 is a lucky number.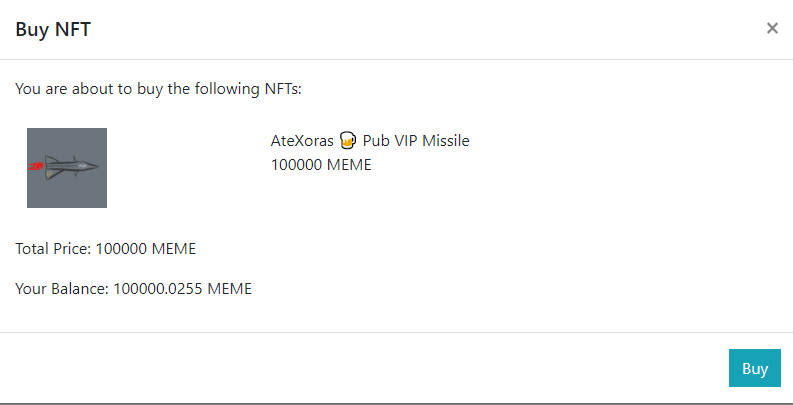 Now I have two NFT on https://www.hiveme.me. One is AteXoras 🍺 Pub VIP Missile and another one is PowerUp Shard that I got it from @forykw in a giveaway. @forykw is creator of both NFTs.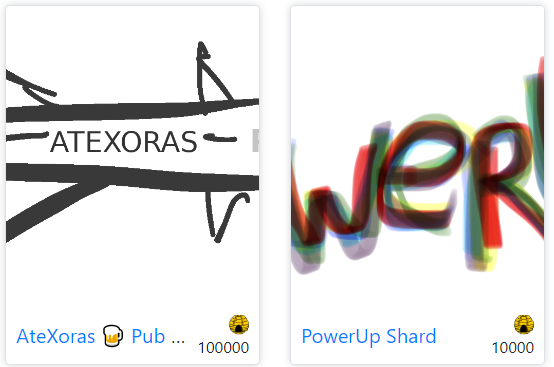 If you hold PowerUp Shard you will get 2 times delegation in forykw's giveaway. If you hold AteXoras 🍺 Pub VIP Missile you will get spammed with token rewards.

I just try to participate in every movement of pub(especially NFT). That's all for now.
PS. There is also pub gathering every Saturday at @atexoras.pub. Giveaways included.
Posted Using LeoFinance Beta
---
---