Today I have done 5k missions in RSG
I believe it is something hard to get. At least I need to click Start Button 5000 times. I think it will not be exaggerative if I want to share my achievement with my friends and followers.
center>

I also got a pack as reward then I opened it and I got following cards. I got three cards and it worths slighly more than 10k Starbits.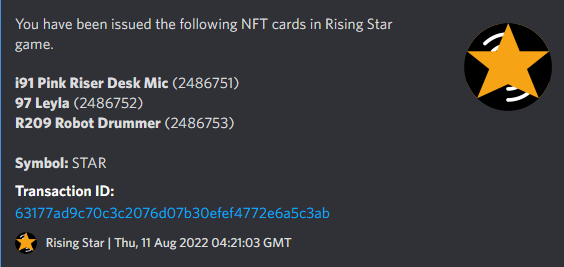 It is a pity that I will no longer get card pack as a rewards. I will only get Starbits. But it is better than nothing. I will enjoy my Starbits rewards.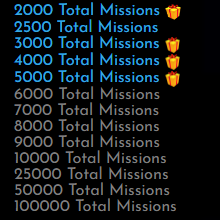 I am very close to 50k [Fans] but my attention shift to get StarPro so I will not reach 50k mark very soon.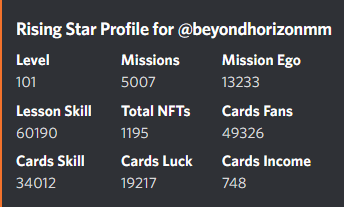 The price of Starbits are very cheap nowadays. It will only cost you 0.8 Hive/ 10k Starbits. But it trade volume is not too high. It is only slightly more than 1k Hive.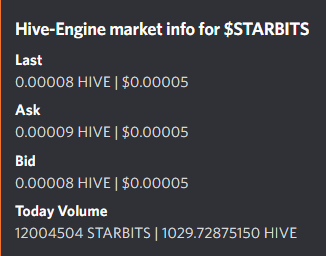 StarPro price also drops and it is only at 5.56 Hive/StarPro.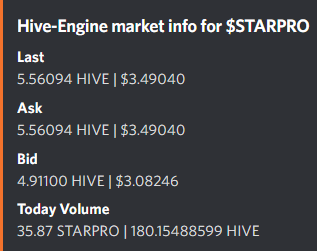 I think tokenomic of Risingstar needs to improve. It is unstable now because a lot of people stop playing and selling their assets. So it is a good time to by RSG assets like tokens and NFTs. But I did not know how long it will last.
Thanks for reading my post.
Posted Using LeoFinance Beta
---
---