A Brush with Scammers: My Encounter with MLM Fraud
We do have experiences in our life some are good and some are bad. There is surely one single case we do have when we did get scammed by others sometimes online and sometimes offline. Online fraud is on the heat the scammers are developing new ways to scam people all over the world if you have to see a web series, Jamtara – Sabka Number Ayega. If you have seen that then you will know how scammers are making money online just by calling. That is just one type of scam you will cover in the web series.
So, let's begin with the story...
---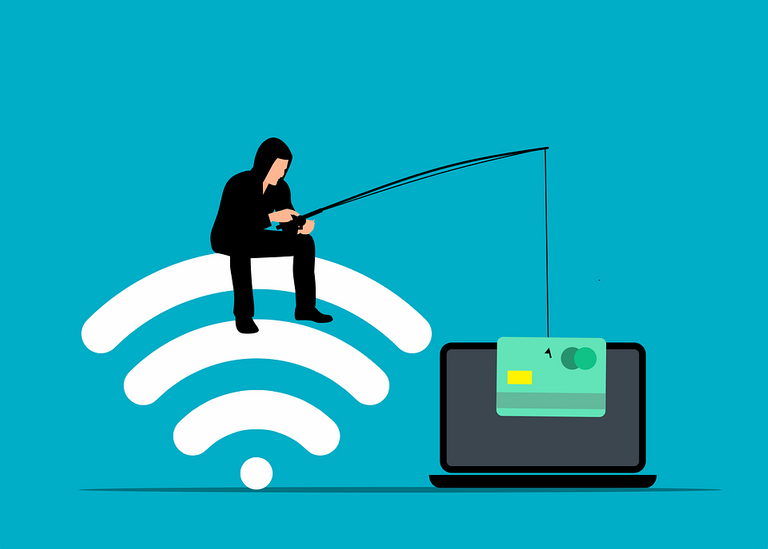 ---
Img by, mohamed_hassan
I was in my college and I joined a free government course I did meet many new faces there were a few of them are still my friends and sometimes we do meet too. I did learn many new things there I am really grateful that I joined that course. Not able to finish the curse our teacher ran away. I was happy to have a teacher like that eh did have lots of knowledge you can ask anything yes literally anything. He did have knowledge of all the subjects you can ask questions related to computers, science, geography I mean any subject.
There are many people who joined the course all are from different professions. we did share our different knowledge there, after new months when the course was over (not as per the course date, that was due to our teacher running away all of sudden). I have completed my graduation a few of us were connected via whatsapp.
One day I did get a message from on of them she was a girl she has completed here graduation too, just like I did but with a different stream. I didn't talk with everyone there (kind of shy).
when I saw here message I was surprised and happy at the same time (samajh rahe hai na aap :p). I still do remember her message. "hello kesa hai? " (hello how are you ?)
mai badiya and you (I am good and you ?)
after a few general chats, she did come to the point.
you wanna change your life, I am going to share a life-changing opportunity with you? are you ready to do that?
I replied sure why not.
she did schedule a time for that next day, I was excited about what it would be.
The next day we did meet at a park the starting few minutes were like a normal meeting. After that she introduced me to his senior. she was calling her Rahul sir. After she introduced me to him he opened a notebook and started explaining a few things. In the beginning, I didn't understand what is going on, but in the end, I did get a little bit of what is going on. They are telling a lot of things while the meeting, In the end, I did get it all clear that it is all about multi-level marketing and to get started that I do have to invest only 10 K INR which is approx 122.38 USD. I have no job at that time, If I do have money at that time, then sure I paid that amount to them. To start earning I have to join at least 3 members below me (so I have to fool 3 other people).
Thanks to my parents they save me at that time, the so-called Rahul sir convinced me at that time but after a few days, I did realize what I was going to do. Guess what, I did talk to the girl a few years later and she was preparing for government exams. She doesn't even talk to me now maybe if I have joined their MLM scheme then things would be different for me or maybe not. In the local language we do say "baal baal bache" (i did get saved ). So, this was my story what was yours?
see you in the next post, till then keep learning and keep exploring...
---
If you are new to the splinterlands game then feel free to join my referral 😁
few posts from my past that might be helpful for you.

10 daily comments ❌
Ecency Boost ❌
Help others ✅
wish me luck 😅
Thanks a lot for staying till the end 😃🙏, let me know what you think.
Never forget one thing you should be grateful for because what you have someone has a dream of that. So learn to be grateful. Be Thankful.🙏😀
Thanks a lot for being here, let me know what you think.


Thanks & Regards
@bhattg
-----Together we will make this a better place-----
---
---