Earning money By investing. 💸🎉
Namaskar / Hello to all hive users, who will reach this post. I hope you are doing great and having fun in your life and enjoying it with your loved ones.
Indeed there are thousands of ways to earn money online and offline too, and most of those here and in the crypto world are aware of that. Thanks to technology we can invest our money with a few clicks. we dont have to visit any place physically like in the old days. Technology has made things really easy for all of us. But we have to be careful before investing our money blindly anywhere. To be honest we can say what is safe and what is not. In the past year, we have seen so many cases of fraud and bank corruptly in the crypto world. Nowadays I do think investing is more like gambling. we have to be really very careful while investing our money.
So today I going to share an application from where you can earn money if you do own a credit card 🙃(terms and conditions applied). It is useful only if you do pay your bills on time if you don't pay your bills on time then sure credit is not a good move for you. That will surely affect your credit score too and that is not a good thing for sure.
---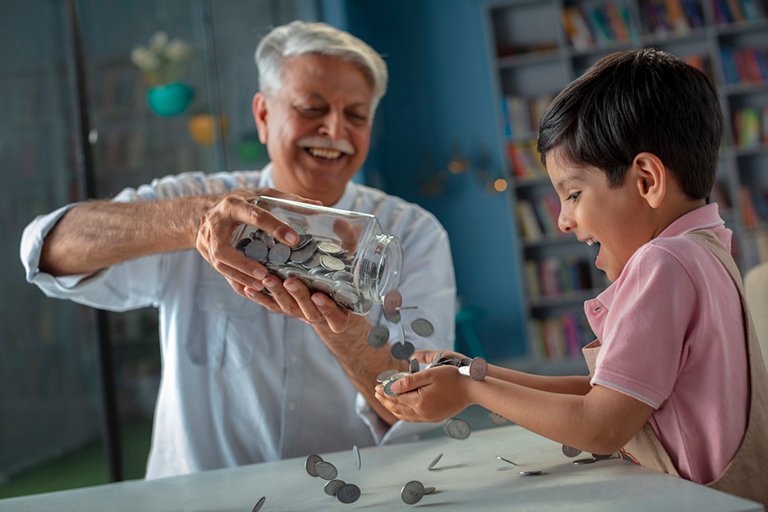 ---
The application is cred you can use my referral if you dont pay your bills via cred applications you will get a good cashback if you will pay the bills via this application. Not going to lie 😐 the cash back at stating days is good but after a day or two, the cash amount did decrease something is better than nothing. I am using the application for almost a month I pay my bills on time and for each payment, I do get a cashback.
The application does remind you to pay your bills on time, this is really a good application to use. I am paying almost all my bills to form the card.
you can even get a chance to earn free vouchers that can give you a discount of up to 50% or sometimes more. I didn't get any useful vouchers yet but I do try daily to play my luck. 😁 There is a daily jackpot win option where you can earn a really good deal. so the deal is like a win-win situation. it is paying you back from paying your bills via that application.
so what do you think? do you use this application?
Thanks a lot for staying till the end 😃🙏, let me know what you think.
Never forget one thing you should be grateful for because what you have someone has a dream of that. So learn to be grateful. Be Thankful. 🙏😀
Thanks a lot for being here, let me know what you think.

If you are new to the splinterlands game then feel free to join my referral 😁
My splinterlands referral
few posts from my past that might be helpful for you.
The best use of your Hive-engine/Tribe tokens you can 💰🚀
How to convert HBD to HIVE 3 ways to do that
Why new users should use Ecency application 🧐
few important tips for new users
Are you Using Brave Browser ?
The scammer and the downvotes 🔽🔻
The HBD interest and hive power
Best ways to earn money in the hive while you sleep 💰
What To Do With Your Hive Power [HP] / Hive. 🧠
Where To Delegate Your Hive Power [HP]
Where to delegate your hive power (Part-2)
Tokens to Buy on Hive- Engine
How to earn LEO tokens without posting 🤩
Do you want to save some hive? 🤨
Passive income tokens 💰
Best way to Invest 💰🏦
The SIP Investment 💰💹
How To convert HIVE to Real Money (USD/INR) Part -1
How To convert HIVE to Real Money (USD/INR) Part -2





Thanks & Regards
@bhattg
-----Together we will make this a better place-----
---
---