Is crypto a good Investment ?
There is a chance to get billions with crypto for sure and there are indeed chances to get banks corrupt/loss all with that too. We have seen and many of us have witnessed those situations too the rest of us were #FTX (FTT) and # LUNA. I am not saying that investing in crypto is all risky but if you can diversify your portfolio then sure you do earn good returns that is what most do suggest and sure that is true no doubt.
It is really a good way of investing if you will not depend totally on oin crypto. The risk is everywhere and we will see that everywhere in the case of crypto sure it is more vulnerable than the stocks but there is risk in both.
There is no central authority that controls the crypto. In crypto they know are whales, they do own huge chunks for a particular cryptocurrency.
They do sure have the power to dump and pump the market really hard and sure do that and earn from that pump and dumps.
---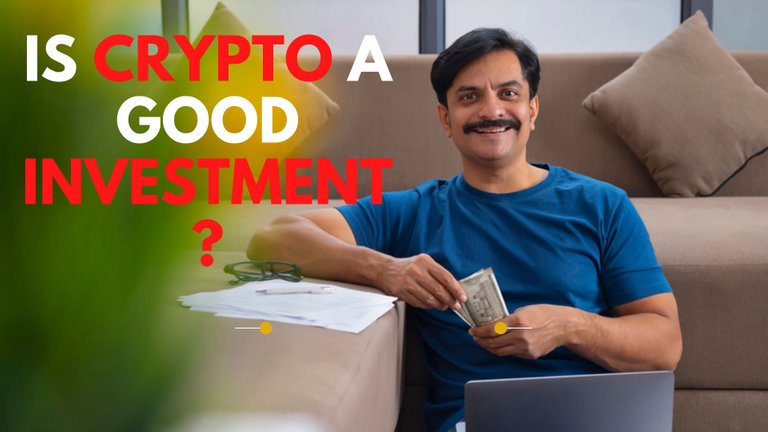 ---
You can imagine the situation for the investors who did buy BTC and other altcoins at their all-time high. Maybe you are one of them that can be. Sure this did happen a lot with the stocks too. you can sure minimize your loss buy keep buying and keep averaging in investment with more investment for sure. I am not sure if there is any other way to do it. If you going to hold it for the long run there is sure mostly you have more chance to get a really good profit.
we have seen that BTC was at its all-time high last year was almost around 68k USD and now it is moving up and down from 16k USD to 18k USD. You can check the BTC price history from day one in detail.
When BTC and other altcoins were at their all-time high then mostly many peoples were there to invest in but surely is really a bad time to buy that.
Buy at low and sell at high the funda seems to be early but not really that much easy. Not all of us can do that, we sure do get greedy of course sometimes being greedy did give us better results (but not all the time).
If you are investing for the long term then you should not panic that much when the market is. Just take a needed breath and keep calm.
But sure keep tracking your portfolio and do keep yourself updated related to the #investment sometimes things can end up like #FTX and #LUNA
So, I do think investment in crypto is not really a bad idea for sure. I would recommend you do to start a SIP (Systematic Investment Plan) is a good way to invest in crypto and other assets. If you don't have enough amount to invest in. You just have to just fix a portion of your meaning to buy that particular. I am planning to do that with the #HBD whenever my salary will hike maybe next month.
I am planning to stay on #hive for a very long time and sure do invest in it.
If you do believe in the project where you are investing then sure your investment will be worth it no doubt about that. Never invest if one is asking to buy this and that. Sometimes you can sure gamble a little, you can relate to this in the Shiba Inu case, mostly we all noticed that when it did pump realy hard.
So, invest in your own risk and research don't blindly trust someone and deposit all the money at the same place. I am not provoking you to invest anywhere, this is not financial advice I am just sharing my point of view.
If you are new to the splinterlands game then feel free to join my referral 😁
few posts from my past that might be helpful for you.

10 daily comments ✔️
5 k Hive Power to vote (1,342 HP)❌
Eceny Boost ✔️
Help others ✔️
wish me luck 😅
image Source ,Edited via canva.
Thanks a lot for staying till the end 😃🙏, let me know what you think.
Never forget one thing you should be grateful for because what you have someone has a dream of that. So learn to be grateful. Be Thankful.🙏😀
Thanks a lot for being here, let me know what you think.


Thanks & Regards
@bhattg
-----Together we will make this a better place-----
---
---