Just ask it 🙃
Namaskar / Hello to all hive users, who will reach this post. I hope you are doing great and having fun in your life and enjoying it with your loved ones.
It's been a while since I want to unlock the service on my bank account and I did get time to do that. To be honest with you I was a bit worried and I was talking in my head about all the things. I did felt embarrassed even though I haven't visited the bank. 🙃 Thinking of the outcome in my head.
A few days ago my mother told me that I did get a letter from the bank and I saw that it was from the bank where I do want to visit. This was like an invitation for me to the bank 😅. I saw that the letter was regarding the KYC update. I have seen only that it was regarding KYC and decided to visit the bank on Saturday.
Yesterday morning I saw the letter and I did notice that the account number mentioned there was not mine and that was kind of surprising for me. I thought maybe it can be My RD account but it was only my assumption.
Saturday is usually a busy day for me, I do try to finish all my pending work on that day. I visited the post office to deposit money (not in my account 🙂)
and did pay the electricity bill, we usually do that online but last month we did miss that so it has to be paid online at the office. Finally, when it's all done I was free for my last and most important work of that day (that is what I think ). 😅
---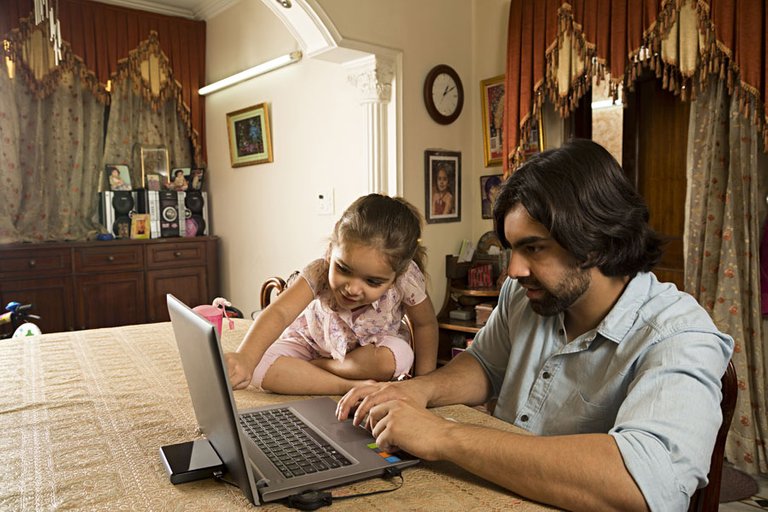 ---
When I did visit the bank it was crowded as always it is in the center of the market so that is obvious. I asked the receptionist about the KYC. I did to him that this is not an account and this letter says I have to update the KYC. He asked me to visit center no. xx, there was a pretty girl(but she did put on a bit too much makeup 😅) forget about her. I explained the situation and she checked on that and she verified that it was sent to you by mistake so no need to worry. She checked my account and updated my account KYC it was last updated in 2015 It has been a really long time. I did fill a form for that and after that, I gathered the courage and asked how to unlock that option on my account. She said you need to write a letter about that, and it will be done. aha wow, really it was really a reflex for me.
After that incident, I did realize one thing everything is connected and things did happen when they are supposed to happen. And yes we just have to ask for the rest we have to leave it to others how they will respond to that but don't try to say/ask something awkward.
what do you think?
Thanks a lot for staying till the end 😃🙏, let me know what you think.
Never forget one thing you should be grateful for because what you have someone has a dream of that. So learn to be grateful. Be Thankful. 🙏😀
Thanks a lot for being here, let me know what you think.

If you are new to the splinterlands game then feel free to join my referral 😁
My splinterlands referral
few posts from my past that might be helpful for you.
The best use of your Hive-engine/Tribe tokens you can 💰🚀
How to convert HBD to HIVE 3 ways to do that
Why new users should use Ecency application 🧐
few important tips for new users
Are you Using Brave Browser ?
The scammer and the downvotes 🔽🔻
The HBD interest and hive power
Best ways to earn money in the hive while you sleep 💰
What To Do With Your Hive Power [HP] / Hive. 🧠
Where To Delegate Your Hive Power [HP]
Where to delegate your hive power (Part-2)
Tokens to Buy on Hive- Engine
How to earn LEO tokens without posting 🤩
Do you want to save some hive? 🤨
Passive income tokens 💰
Best way to Invest 💰🏦
The SIP Investment 💰💹
How To convert HIVE to Real Money (USD/INR) Part -1
How To convert HIVE to Real Money (USD/INR) Part -2





Thanks & Regards
@bhattg
-----Together we will make this a better place-----
---
---