Really need a break from work ☸️
Namaskar / Hello to all hive users, who will reach this post. I hope you are doing great and having fun in your life and enjoying it with your loved ones.
Life is been very busy for the past few weeks, sometimes I did feel like quitting and sleeping for days and getting rid of my sleep and just want to relax for the day no worries about work just chill for days and enjoy nature. I just feel like visiting my village and visiting my fields and people from there.
I am kind of bored of all the things, spending hours and hours in from of the screens and making myself sick I do love to be here but, everything is good if it is done in a limit the exceed of everything is not good we should make a time table and that is really very important I am now getting that.
It is not that easy to do a 9 to 5 job sometimes it is more than that, and then back to home and again see the big screens and chat with many peoples it is not that easy to be active everywhere. I do manage to act in a few communities and that are really close to me and are really helpful to me in my hard times and still, I am kind of loving those places daily new things I am learning from here and there, I am not a chatty person. I do sneak peek most of the time just see and learn most of the time and did ask if I did not get that thing it is better to be asked.
I want to feel how to be the person for a few days who don't care about things and kinds of stuff they did stay cool most of the time 😎✨
---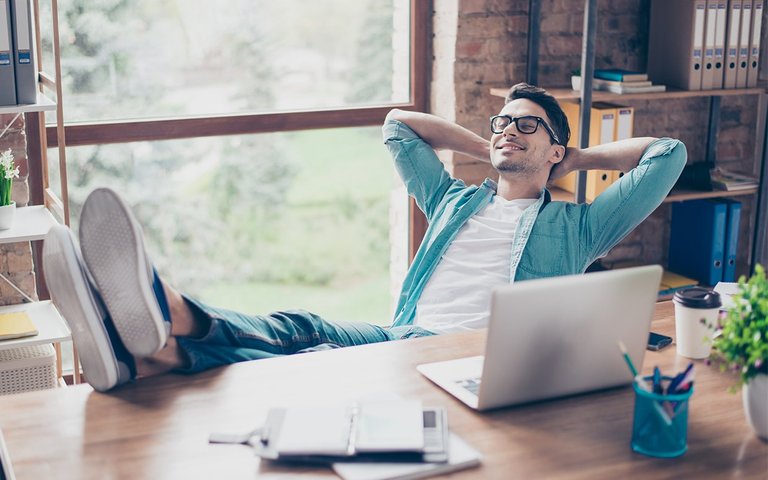 ---
"Try not to become a man of success, but rather try to become a man of value." — Albert Einstein.
the above quote is indeed really true and told us a lot about how we all should be in our life. There are many successful people in the world but most of them are not that much known by us and others we do remember the peoples with values a lot, there are many peoples that have really a good valve in the hive and maybe there are really great in their real-life too.
It doesn't matter how much do you earn if you are not good with your family, friends, and colleges then all the things you have are worthless.
I do feel great after I do write my feeling here.
Thanks a lot for staying till the end 😀☸️🙏, let me know what you think?
Thanks a lot for staying till the end 😀🙏🧘‍♂️☸️, let me know what you think.
Never forget one thing you should be grateful for because what you have someone has a dream of that. So learn to be grateful. Be Thankful. 🙏😀
Thanks a lot for being here, let me know what you think.

few posts from my past that might be helpful for you.
How To convert HIVE to Real Money (USD/INR) Part -1
How To convert HIVE to Real Money (USD/INR) Part -2
Why new users should use Ecency application 🧐
few important tips for new users
Are you Using Brave Browser ?
The scammer and the downvotes 🔽🔻
The HBD interest and hive power
Best ways to earn money in the hive while you sleep 💰
What To Do With Your Hive Power [HP] / Hive. 🧠
Where To Delegate Your Hive Power [HP]
Tokens to Buy on Hive- Engine







Thanks & Regards
@bhattg
-----Together we will make this a better place-----
---
---