Relax ☮️🧘
Namaskar / Hello to all hive users, who will reach this post. I hope you are doing great and having fun in your life and enjoying it with your loved ones.
Before we start work we all did get worried and a bit nervous about how things will go, yes, of course, we all do plan for that but we all do wish that all the things will go normal and fine. Did that happen all the time I have seen that many functions did get canceled due to some sudden mishappening? and we can't control all the things indeed. can we?
Last week I was very busy at my work, I was not the only one at the office who was busy. But they all do have a team with them I am still working alone yes they do help me too but still I did feel frustrated and nervous at the beginning of the work it is good to have a team member always with you. I just want to sit and he will do the work for me, just kidding. who is going to pay me to sit the whole day? 😅 will someone will pay me for that I dont think so. Yes, that is human nature we all did get nervous for frustrated by the work and want to quit. But quitting is not really an option, is it? I love the line from Bhagavad Gita that is
ये वक़्त भी गुज़र जाएगा ||
This time too shall pass.
this sentence really make me feel better, deep breathing did help a lot. I put on the earphone with a piece of music and just go with the flow I guess that is the best I can do. worrying all the time is not going to do any good for you that will only give you headaches 🙃. do you do the same? I hate when someone dod disturbs me if was in the mid of something I am a helpful person but everyone does have a limit indeed. 😉
---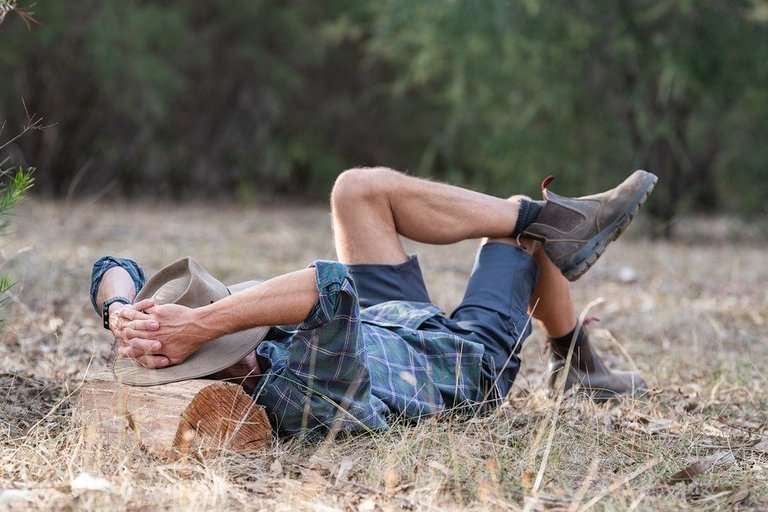 ---
If you do feel the same then there are a few things you can do to get rid of this. take a small break that is really helpful, many do use to smoke during their break time which is not a good idea. just try to change the work that did help a lot after a small break I am sure you will see a difference. I did feel a bit better after a tea 😉, I am kind of used to that. A few weeks back our tea supplier was not available I did feel a bit stressed.😇 maybe that is only my phycology but still it feels good after a break.
are you used to tea or coffee?
reading did help a lot indeed, I do read posts from my feeds when I feel a bit after that I do feel a bit better. I do curation work at home most of the time, it is not a good idea to curate without properly checking the post. 🙃
deep breathing did help a lot, listen to your favorite songs did help a lot indeed. what do you do to relax at work?
Thanks a lot for staying till the end 😃🙏, let me know what you think?
Never forget one thing you should be grateful for because what you have someone has a dream of that. So learn to be grateful. Be Thankful. 🙏😀
Thanks a lot for being here, let me know what you think.

If you are new to the splinterlands game then feel free to join my referral 😁
My splinterlands referral
few posts from my past that might be helpful for you.
How To convert HIVE to Real Money (USD/INR) Part -1
How To convert HIVE to Real Money (USD/INR) Part -2
Why new users should use Ecency application 🧐
few important tips for new users
Are you Using Brave Browser ?
The scammer and the downvotes 🔽🔻
The HBD interest and hive power
Best ways to earn money in the hive while you sleep 💰
What To Do With Your Hive Power [HP] / Hive. 🧠
Where To Delegate Your Hive Power [HP]
Tokens to Buy on Hive- Engine
Best why to Invest 💰🏦
The SIP Investment 💰💹








Thanks & Regards
@bhattg
-----Together we will make this a better place-----
---
---