Saving or inventing what is best for😶 future ?
Namaskar / Hello to all hive users, who will reach this post. I hope you are doing great and having fun in your life and enjoying it with your loved ones.
The time has passed when most people or you can say almost everyone (not all to be sure) kept their money in banks or in their lockers.
mostly in lockers now we do see there are thousands of banks that are available around us we can even open a bank account online we should have all the documents available for sure.
we all save every penny for the future and some we do lose our money that is really a sad moment of the life, we all do wnat secure our money and do try our best to increase it as much as we can. But things didn't all the time as we do plan.
But putting money in the saving is even worth it? the answer is pretty sure that is a big no and we all do know how much banks give us back in the name of interest only 2.9 % years(and that is fixed ) and if you do take a loan you will see how much you do have to pay and guess what the interest rates are flexible. if you are taking a loan at the interest rate of 7% (for example), and it can be increased by the but there is a very low chance that it will decrease. I have seen this 🙂
So, only putting your money back is realy not worth it, the government and back do come with many schemes by which they do convince you to put your money in their banks or you do invest as per their recommendations. 😉 They did get paid for that, that is obvious. They just have to complete their targets you are just a target for them so be careful if you get a call from the bank to invest in this and that do your own research first. sometimes it can be good though make your own decisions it is your money so you are free either you have to invest there or not.
---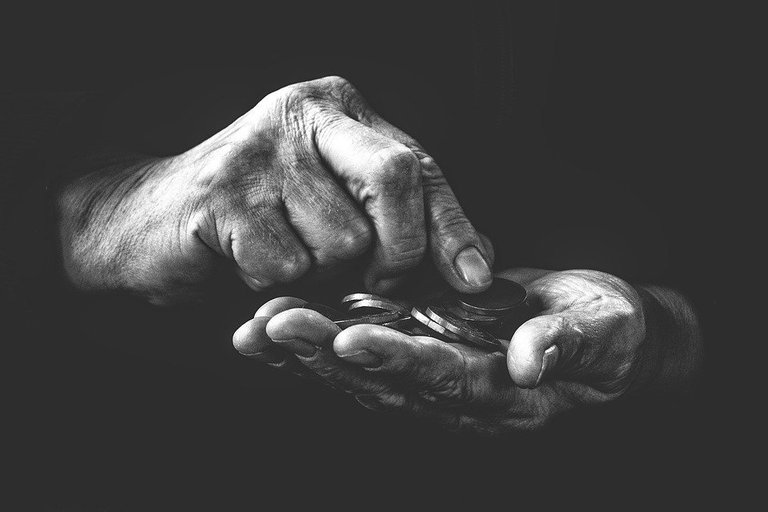 ---
Yes, there are thousands of ways to earn money rather than just putting your money in a savings bank account.
what you can do:
start an RD
make an FD (if you have a good(huge) amount of money )
these both are the safest way to increase your money if you do have patience 😇
Invest in SIP
Buy shares monthly or weekly.
Trade-in crypto or stocks.
Invest in the hive
Invest in HBD (and transfer it to savings)
There are a few of the investment things that I am aware of and do invest in. If you are a long-term investor then try to focus on good SIP read this for information about Best why to Invest 💰🏦 and
The SIP Investment 💰💹
where you di invest your money, or you don't?
Thanks a lot for staying till the end 😃🙏, let me know what you think?
Never forget one thing you should be grateful for because what you have someone has a dream of that. So learn to be grateful. Be Thankful. 🙏😀
Thanks a lot for being here, let me know what you think.

If you are new to the splinterlands game then feel free to join my referral 😁
My splinterlands referral
few posts from my past that might be helpful for you.
How To convert HIVE to Real Money (USD/INR) Part -1
How To convert HIVE to Real Money (USD/INR) Part -2
Why new users should use Ecency application 🧐
few important tips for new users
Are you Using Brave Browser ?
The scammer and the downvotes 🔽🔻
The HBD interest and hive power
Best ways to earn money in the hive while you sleep 💰
What To Do With Your Hive Power [HP] / Hive. 🧠
Where To Delegate Your Hive Power [HP]
Tokens to Buy on Hive- Engine
How to earn LEO tokens without posting 🤩
Do you want to save some hive ? 🤨
Passive income tokens 💰
Best why to Invest 💰🏦
The SIP Investment 💰💹
The best use of your Hive-engine/Tribe tokens you can 💰🚀








Thanks & Regards
@bhattg
-----Together we will make this a better place-----
---
---