stable income...
Namaskar / Hello to all hive users, who will reach this post. I hope you are doing great and having fun in your life and enjoying it with your loved ones.
income is indeed necessary for all of us. The amount of income can be sure to differ from place to place and from profession to profession. The thing is there are unlimited ways to earn for sure. some earn monthly some earn weekly some do earn daily and some do earn hourly that sure depends on the profession. But if you don't have a good chunk of money with you then I would recommend you to have a fixed or you can say a stable income for sure. It is really risky if you don't have any regular/stable source. It doesn't matter what you do, if that is providing you with a source of income then that is ok.
There are many other ways to earn and guess what you are reading this post on an online earning platform and that is of course the hive. Even though the whole crypto market is almost red but still hive is still doing really well compared to other cryptos in the market (and to be honest this is really a good time to invest in the hive ). Sure hive did get affected by the last crypto crisis but still, you did have noticed that HBD is almost 1 USD most of the time so we can take hive as a regular/stable source of income.
---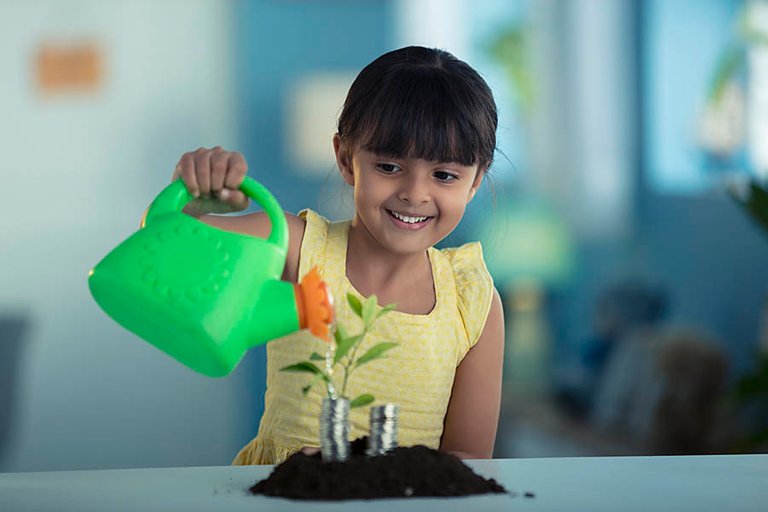 ---
If you do have a good chunk of money you can invest in HBD and deposit all the HBD into saving. By that, you can earn a yearly 20 % APR which is really good for sure. If you want to withdraw you can you sure withdraw your monthly earnings just by saving your HBD? In terms of regular investment that is indeed a good source no doubt about that what do you think?
Currently, I am at a job and earning a decent amount (not much but it is ook in my opinion). If you do have a stable job that does give you a stable income then sure it is really a good way to earn money from money. That depends upon how we use our earned money.
I am planning to invest a monthly SPI on HBD, I do have to wait for almost
3 to 4 years to start that but I have made up my mind and do that for at least 5 to 10 years let's see how that will goes. I am sure that is really worth investing in.
Thanks a lot for staying till the end 😃🙏, let me know what you think.
Never forget one thing you should be grateful for because what you have someone has a dream of that. So learn to be grateful. Be Thankful. 🙏😀
Thanks a lot for being here, let me know what you think.

If you are new to the splinterlands game then feel free to join my referral 😁
My splinterlands referral
few posts from my past that might be helpful for you.
The best use of your Hive-engine/Tribe tokens you can 💰🚀
How to convert HBD to HIVE 3 ways to do that
Why new users should use Ecency application 🧐
few important tips for new users
Are you Using Brave Browser ?
The scammer and the downvotes 🔽🔻
The HBD interest and hive power
Best ways to earn money in the hive while you sleep 💰
What To Do With Your Hive Power [HP] / Hive. 🧠
Where To Delegate Your Hive Power [HP]
Where to delegate your hive power (Part-2)
Tokens to Buy on Hive- Engine
How to earn LEO tokens without posting 🤩
Do you want to save some hive? 🤨
Passive income tokens 💰
Best way to Invest 💰🏦
The SIP Investment 💰💹
How To convert HIVE to Real Money (USD/INR) Part -1
How To convert HIVE to Real Money (USD/INR) Part -2





Thanks & Regards
@bhattg
-----Together we will make this a better place-----
---
---