stocks or Crypto ?
Namaskar / Hello to all hive users, who will reach this post. I hope you are doing great and having fun in your life and enjoying it with your loved ones.
we all are familiar and did witness the crypto growth in the past few years we did see many cryptocurrencies has even touched all-time high we don't have to search more for that hive was the one of them it was $3 USD a few months back that was really a great feeling indeed.
But crypto is indeed a risky investment I am at profit btw but I did think of the users who did purchase BTC, ETH, and HIVE in their all-time high how they all are going to cover their losses it will surely go to take time.
It is not a good idea to put all your money at the same thing that is really a very high-risk decision indeed. That is not good advice that every smart person will give to you. It is good to split your money and earn a profit. If you have invested all your money in crypto you can see how all the markets are red at the moment and no one can predict when it will pump most the crypto market is dependent upon the top crypto which is BTC and this is not a good thing to invest all your money.
---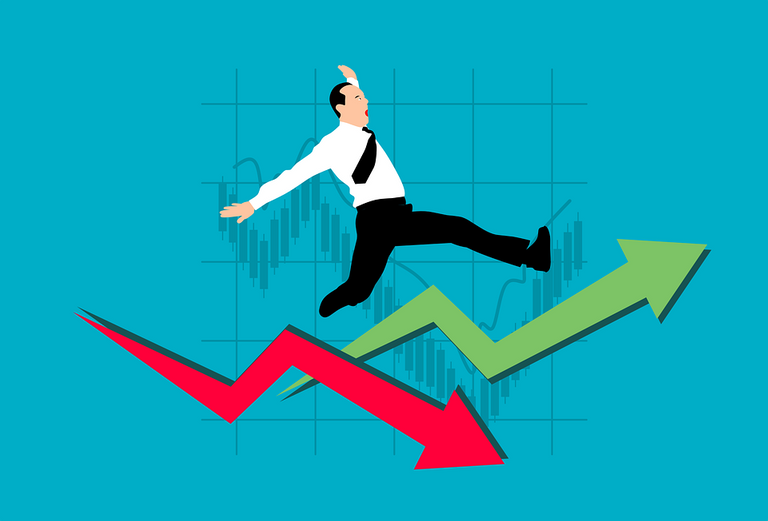 ---
try to split the money in more than one place I did that this year and that is a good step in my opinion. Thanks to my friends who did force me to that really grateful to him. I do love crypto especially hive indeed but investing all at the same place is not what I will do. It is sure not a good idea.
The idea of splitting your money is clear if one of your investments will not profit there is a chance the other investment will give you a profit.
Investing all at the same place is not an idea indeed that is a very high-risk move.
so invest wisely we did there in the hive there are many users who did delegate their hive power and did earn a good return they did get tokens and hive in return of the delegations but who are smart on they will surely invest all their hive at the same place and that is a good move.
most of the communities did distribute the daily payout of the post if you have split your hive power in more than 1 community you can see how much difference someday you did see in the rewards you did receive for the same hive power delegation are you getting my point now.
---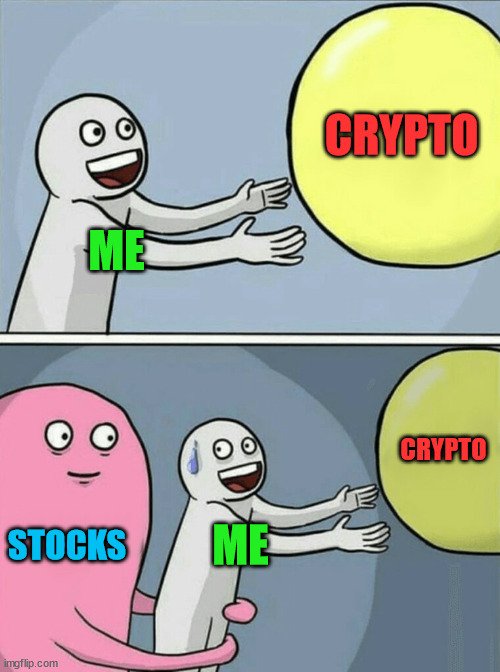 ---
are you getting my point now? Keep experimenting with your hive power and money. Invest and see the result this is how we all learn new things.
The image is captioned by me on the website imgflip, have a look,
This is just made for fun, I am not really making fun of anyone.
I have made this meme on the website imgflip, feel free to join that amazing platform and make your own meme for free 😁
thanks a lot for staying till the end 😃🙏, let me know what you think?
Never forget one thing you should be grateful for because what you have someone has a dream of that. So learn to be grateful. Be Thankful. 🙏😀
Thanks a lot for being here, let me know what you think.

few posts from my past that might be helpful for you.
How and where get a better return in Hive and Leo delegation. 😎✨
How To convert HIVE to Real Money (USD/INR) Part -1
How To convert HIVE to Real Money (USD/INR) Part -2
Why new users should use Ecency application 🧐
few important tips for new users
Are you Using Brave Browser ?
The scammer and the downvotes 🔽🔻
The HBD interest and hive power
Best ways to earn money in the hive while you sleep 💰
What To Do With Your Hive Power [HP] / Hive. 🧠
Where To Delegate Your Hive Power [HP]
Tokens to Buy on Hive- Engine






Thanks & Regards
@bhattg
-----Together we will make this a better place-----
---
---