The crowd

Namaskar / Hello to all hive users, who will reach this post. I hope you are doing great and having fun in your life and enjoying it with your loved ones.
walking in the crowd looking for the known one, did you feel I that. I am sure you did if you are away from your friends and family. In fact, there are many of us do friends easily everywhere, But to be honest, I am not the type of person for sure.
While back from my work I used to spend some time at the temple that is on the way to the workplace. It did feel great and relaxed to sit there after the hectic day and real piece guess what now the place is crowded too.
It's summer here so people from other cities do visit this place my place is cold than the cities around me. It is also populated a lot as compared to the past year there are people everywhere. I do hate this type of place that is why I do hate the life of a city now my town is going to the same. 🙃
People want to live in cities to do a job and after retirement, they are looking for a nice place in hilly areas 😌.
This is not good the government should now allow outsiders to buy lands/properties. The outsiders are taking advantage of that.
what do you think about this?
---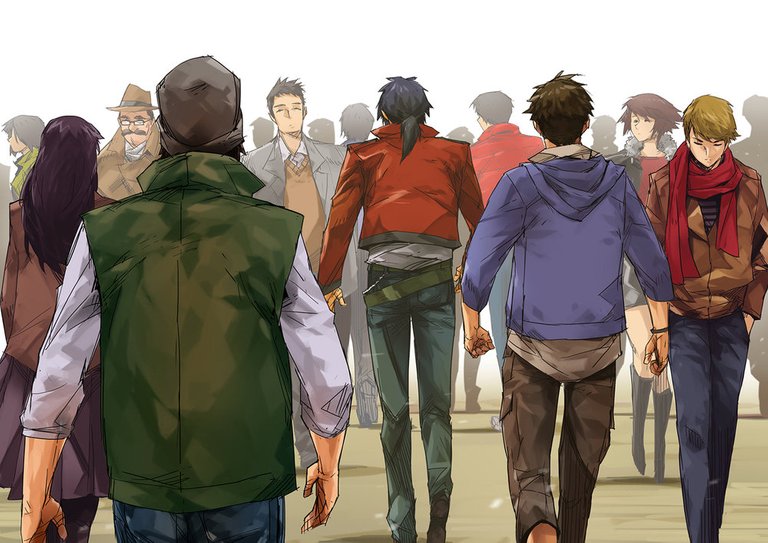 ---
I have seen there are many outsiders has already made resort in rural areas and they are meaning good from there and the thing is the local person is not capable of doing such huge constructions.
I am sure if this will keep going there will be some rules to stop these types of things.
Do love city life or a life with peace not all of us do like this type of life many of us will surely get bored for sure.
Not all can get used to the life-like that are you able to live like that?
Just Want to live a stress-free (that is not going to happen for sure it doesn't matter where you go 😅) and peaceful life.
Thanks a lot for staying till the end 😃🙏, let me know what you think?
Never forget one thing you should be grateful for because what you have someone has a dream of that. So learn to be grateful. Be Thankful. 🙏😀
Thanks a lot for being here, let me know what you think.

If you are new to the splinterlands game then feel free to join my referral 😁
My splinterlands referral
few posts from my past that might be helpful for you.
How To convert HIVE to Real Money (USD/INR) Part -1
How To convert HIVE to Real Money (USD/INR) Part -2
Why new users should use Ecency application 🧐
few important tips for new users
Are you Using Brave Browser ?
The scammer and the downvotes 🔽🔻
The HBD interest and hive power
Best ways to earn money in the hive while you sleep 💰
What To Do With Your Hive Power [HP] / Hive. 🧠
Where To Delegate Your Hive Power [HP]
Tokens to Buy on Hive- Engine
How to earn LEO tokens without posting 🤩
Do you want to save some hive ? 🤨
Passive income tokens 💰
Best why to Invest 💰🏦
The SIP Investment 💰💹
The best use of your Hive-engine/Tribe tokens you can 💰🚀








Thanks & Regards
@bhattg
-----Together we will make this a better place-----
---
---