The ray of hope
Namaskar / Hello to all hive users, who will reach this post. I hope you are doing great and having fun in your life and enjoying it with your loved ones.
Life is not easy and good all the as we can see how the crypto market is doing these days we can see how bears 🐻 are making the market red 🔻 the time is not for panic have some faith, belive and patience in your coins you have invested. HOLD is the best option. so HOLD all your holding and get ready for the huge profit 💹.
we all do have hope for a better future and this is how we all live our lives. for the better tomorrow, this is how most of the time we all think hope the next day will be better.
I hope we all will pass the hard day as well, together like we have passed this. Let's hope for the best for all the crypto market and hope this red, market will end soon.
---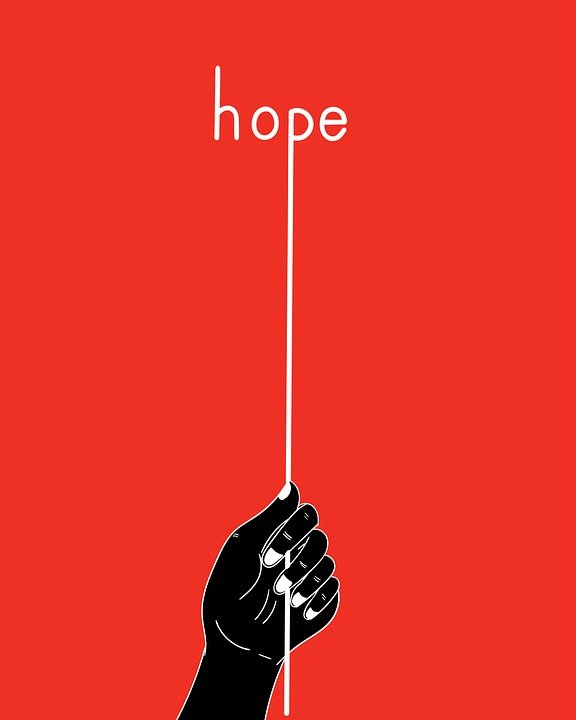 ---
The world depends upon hope if there is no hope then we can't even think of better days and futures. Hope is really very important in our life.
There is really a small gap between hope and Disappointment. so be careful and stay calm and leave the rest to the universe. Everything will be all right.
thanks a lot for staying till the end 😃🙏, let me know what you think?
Never forget one thing you should be grateful for because what you have someone has a dream of that. So learn to be grateful. Be Thankful. 🙏😀
Thanks a lot for being here, let me know what you think.

few posts from my past that might be helpful for you.
How To convert HIVE to Real Money (USD/INR) Part -1
How To convert HIVE to Real Money (USD/INR) Part -2
Why new users should use Ecency application 🧐
few important tips for new users
Are you Using Brave Browser ?
The scammer and the downvotes 🔽🔻
The HBD interest and hive power
Best ways to earn money in the hive while you sleep 💰
What To Do With Your Hive Power [HP] / Hive. 🧠
Where To Delegate Your Hive Power [HP]
Tokens to Buy on Hive- Engine






Thanks & Regards
@bhattg
-----Together we will make this a better place-----
---
---